Enterprise digital signage made easy
A fully-managed digital signage solution for larger organizations with multiple locations and screens.

Bringing together the components of the digital media value chain for optimal results can be complex. Let us take care of it for you.

Attract foot traffic
Capture the attention of passersby and drive them in-store with eye-catching graphics and animation.

Drive engagement
Inform, entertain and influence your customers, employees and visitors with ever-changing content.

Grow sales
Offer enticing promotional content, discounts, special offers and more to increase sales by up to 30%.

Strengthen brand
Create a consistent, memorable image with signage that reflects your brand identity, values and story.

Get cost efficiencies
Send designs to your screens in a few clicks. No more poster printing saves time, money and is better for the planet.

Boost profit
Promote upsells and cross-sells to increase your customer's average transaction value and grow profits.
Want an
integrated and powerful
digital signage network?
Let Mandoe design, install, manage and maintain your digital screen network. Our proprietary software streamlines the deployment of digital assets to entire networks in minutes.
Premium hardware
Beautiful, fit-for-purpose, commercial-grade screens and media player setups in various sizes and configurations.
Professional installation
Qualified technicians expertly install your digital display screens in any location for perfect integration and aesthetics.
Multiple screens and sites
We'll install as many digital display screens and players as you need at one or thousands of sites across the country.
Screen content
Installing technicians deploy your approved content pieces so your screens look perfect from the get-go.
Digital signage software
Create and control your content yourself, or we'll do it for you in our all-inclusive market-leading digital signage platform.
Ongoing support
A dedicated account manager plus email, phone and chat support from our knowledgeable team members 24/7
Screen guarantee
Our technicians will replace any faulty hardware for free for the life of your contract for minimal downtime and hassle.
What do Mandoe's enterprise digital signage solutions cost?
We offer custom pricing for our affordable, full-service digital signage packages.
Varies based on your required screen size, brightness, quantity and locations.

Includes system recommendations and design, installation, software, training, content creation, support and a screen replacement guarantee.
"Digital signage has helped transform the professionalism of 6X training"

Create and manage content
Manage content yourself
, or we can do it for you
We'll train your team to use our intuitive, powerful CMS. Better still, why not take advantage of our specialist in-house creative team to design and launch branded content for you? Unlike our competitors, we don't charge extra for design time. It's all included in your package.
Manage yourself
Your in-house or agency resources can easily use Mandoe's drag-and-drop signage builder to create beautiful, branded digital signs and deploy them to your screens.
Use our creative team
Leverage our team of digital signage design experts to create and deploy impactful, on-brand digital signs that communicate your message and elicit the desired response.
Manage integrations
Integrate point of sale
and other business systems
Mandoe enterprise clients or their agencies can integrate POS, ERP or bespoke systems via API to automatically update screen content with our enterprise-grade technology.
Point of sale
Edit pricing and product details in your POS system, and it will automatically update on your digital menu board or other signage.
ERP systems
Display relevant data from your enterprise resource planning system to create a dynamic HR communication channel.
Bespoke integrations
We can build custom API connections within the proprietary Mandoe CMS to add even more power and control to your network.
Real-time analytics
Get insights into what's working
and what isn't
Mandoe's customized enterprise reporting solutions help you review and adjust campaigns. Get holistic overviews and real-time insights to achieve desired business outcomes.
Support
A dedicated support team
to make life easy
Our expert team is at your disposal. We'll get you up and running, solve any issues you have and proactively work with your team to help your organization get the best results from your digital signage network.
24/7 support
We're here day and night to ensure your issues are resolved fast.
SLAs
Get guaranteed uptime and issue response times.
Hot spares
We carry stock so we can replace faulty screens fast.
Account management
A single point of contact for anything you need.
Our partners
You're in
good company 
Some of the world's leading brands trust Mandoe to manage their complex digital signage needs.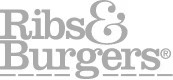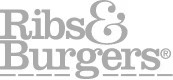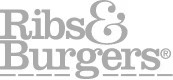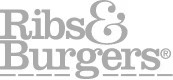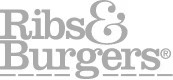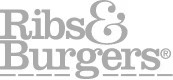 About us
Who is
Mandoe?
We've been managing large-scale digital signage networks for enterprise customers for over a decade and have over 50 current blue-chip clients. 
Why Mandoe?
Australian-based


We've got an agile and efficient local team that understand the unique needs of enterprise customers.

Proven track record


We're a top-tier enterprise digital signage solution provider with over 25,000 endpoints installed in 26 countries.

Satisfied customers
Our unmatched technology and superior customer service means our customers stick around.

The Mandoe advantage
Superior features so you get best-in-class content creation, analytics and integration.

Fully-owned IP
Designed and developed in-house. Regularly updated to address technology advancements.

Full-service provider


You can get all hardware, software, installation, service and support through a single vendor.

Hardware agnostic


Our strong partnerships with multiple brands ensure your projects are delivered with technology best suited to your needs.

Screen replacement
We replace faulty screens fast, unlike others who will raise a warranty ticket with the manufacturer and leave it with them to fix.

In-house creative
Our specialist digital signage designers know what works and can bring your campaigns to life at no extra charge.

Our proven process
Working with us
Here's what you can expect when we partner together on your digital signage. 

Procurement checklist
What to look for in an
enterprise digital signage supplier.
If you're responsible for choosing a digital signage partner and you're not a digital signage specialist, it can feel a bit overwhelming. Here's a checklist to help make sure you don't miss something important.
| | |
| --- | --- |
| Criteria | Mandoe |
| In-house content management system and support | ✅ |
| Easy-to-use CMS with technical support and troubleshooting | ✅ |
| Hardware agnostic supply | ✅ |
| Replacement of faulty screens rather than relying on manufacturer warranty | ✅ |
| Fully-managed installation services | ✅ |
| Bespoke and real-time analytics and reporting | ✅ |
| Customizable advanced scheduling based on factors like location | ✅ |
| Permission-based scheduling and publishing | ✅ |
| Experience delivering large enterprise-level rollouts | ✅ |
| Extensive skills in complex CMS networks | ✅ |
| Self-healing systems with automatic restarts and ticket generation | ✅ |
| Local product development and custom updates | ✅ |
| Compatibility with sales enablement platforms (3rd-party ads) | ✅ |
| Third-party ad measurement and reporting | ✅ |
| In-house creative team included in your package – not an extra hourly fee | ✅ |
| API integration | ✅ |
| Multimedia capability including web, images, video, news, RSS, XML | ✅ |
| CMS offline access (locally cached) | ✅ |
| Secure, enterprise-grade hardware and software | ✅ |
Perfect for
any industry
We've deployed and implemented digital solutions across most industry verticals.
Banking
Finance
Hotels
Convenience Petroleum
Pharmacies
HR Recruitment
Automotive
High-end retail
Hospitality
Retail health services
Shopping centres
FAQ
Yes, absolutely. Advertising content can be displayed within the content loop or on a split screen, allowing branded content and third-party ads to be displayed as desired. Our system saves and reports proof of play and has a sophisticated content approval process. Book a free consult to find out more.
We ensure our solutions use future-fit technology with the latest network-enabled hardware. With our bespoke CMS software, you'll get the best available integrations, reporting, analytics and security to meet your current and future needs. Our internal software developers regularly update the platform, ensuring the software remains market-leading. 
In an ever-evolving digital environment, digital signage CMS must swiftly accommodate changes to technology and customer needs. Many vendors provide a white-label or third-party CMS, leading to inflexibility with unique requirements. We regularly adjust our software based on our customers' urgent requirements and carry out rapid technology sprints to ensure the updates are in-market as quickly as possible.
Every project differs based on unique requirements, complexity and access. As an example of what is possible, we completed a 900-site network in 16 weeks. Talk to us about your project, and we'll prepare a detailed timing plan for your consideration.
The cost of an enterprise digital signage solution can vary significantly depending on many factors, so we offer custom pricing. You'll pay a set monthly fee over the contract term, which includes installation, content creation, account service and hardware ownership with no upfront costs. To obtain an accurate cost estimate, contact our team for a consultation. 
Ready to unleash the power of Mandoe's enterprise digital signage?
Let us know a few details, and an enterprise specialist will contact you soon.