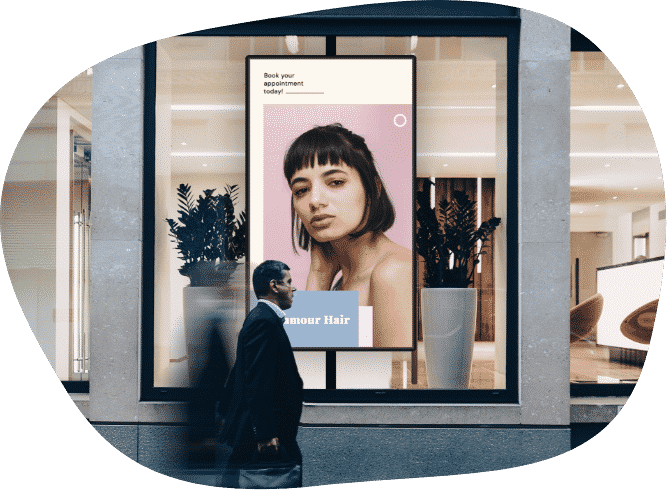 Get beautifully designed digital signage for your hair salon
Mandoe digital signage software powers digital displays for many retail businesses worldwide, including the best hair salons
How It Works
Create beautiful signage in minutes
You don't need to be a designer to create professional signs. Mandoe's simple drag and drop builder lets anyone design beautiful digital signage in minutes.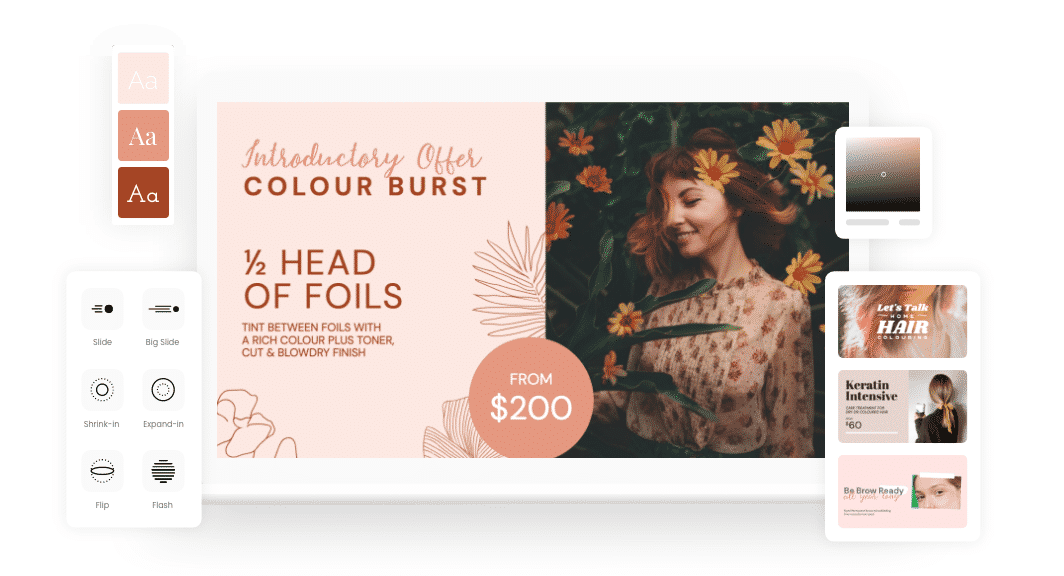 Start with a beautiful template
Mandoe will ask a few questions about the signage you want to create and instantly generate hundreds of professional templates to get you started.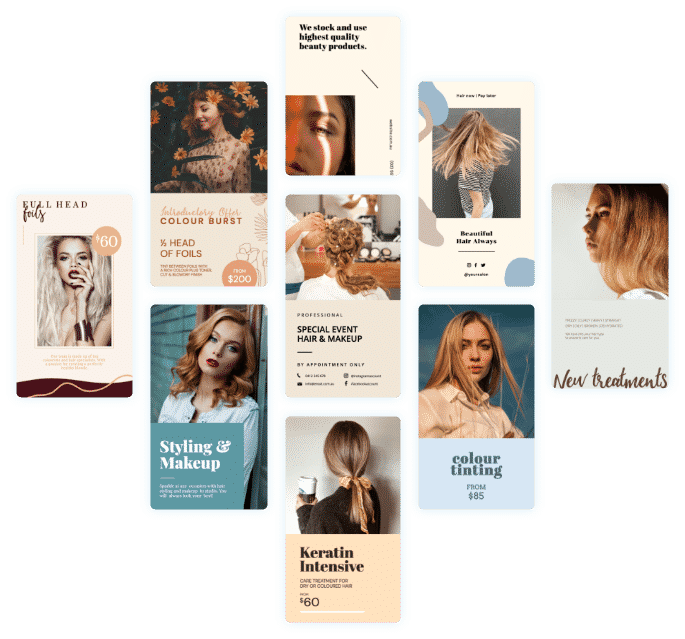 Make it yours
Your Mandoe account comes with everything you need to create beautiful signs, including text styles, images, icons, and more.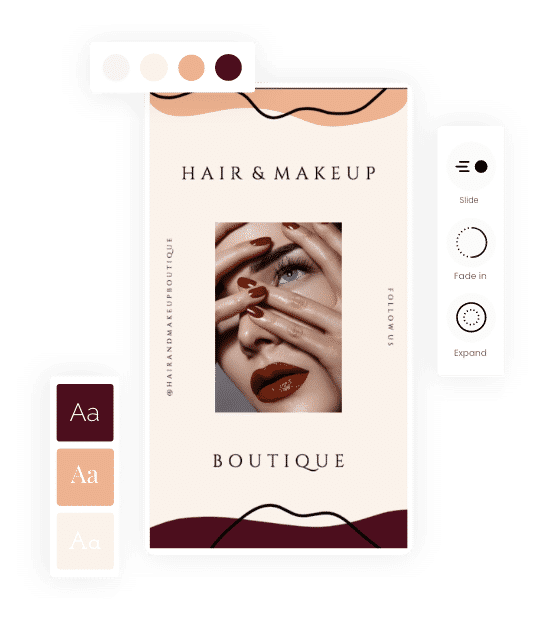 Easily deploy to one or multiple screens
When your signage is complete, use Mandoe to schedule and deploy your new signs start from the dashboard.
Deploy to one screen or many
Group screens (based on the screens in your hair salon) or send to a single display.
Set dates for your signage to display
Set the start and end dates you want your
digital signage
to appear. Perfect for limited promotions.
Set times for your signage to display
Set the start and end times during the day. Maybe you want different promotions to display throughout the day?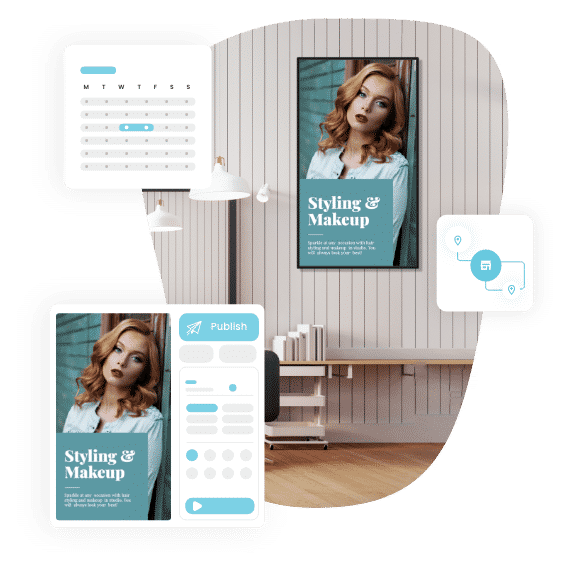 Get insights into what's working and what isn't
Use Mandoe's deployment history with your salon's sales records to determine which signs produce the most revenue.
Templates for Hair Salons
Your Mandoe account is loaded with thousands of professional templates when you sign up, perfect for hair salons. Advertise your service list, limited offers, product offerings, and more.
Landscape Digital Signage Templates
Portrait Digital Signage Templates
Use Cases for Digital Signage