Mandoe's digital signage player
Trusted technology that makes life easy.
Mandoe's digital signage media players connect your screens to our class-leading signage creation software. Easily create your beautiful digital designs online, and they'll appear on your screens in seconds.
Mandoe
media players
Thousands of global businesses, from renowned high-street brands to independent retailers, trust our cutting-edge players to deliver content flawlessly. Designed and built to the highest standards, you can be confident your captivating content will appear on your screens, day in and day out. 
Whether you are looking for hardware or software media players for your digital signage, we ensure that your content is displayed as you designed it and that changes are available on your screens in seconds.
Digital signage player hardware
Mandoe Media Player

Works with single or multiple displays
Use one Mandoe digital signage media player to put one design onto one screen, or create a large-scale video wall with multiple players and screens.

Sleek and compact design
Our media player is small and unobtrusive, so you can easily hide it away. Its tiny size maximizes space and minimizes clutter to seamlessly blend with your aesthetic.

Plug and play for easy setup
In just a few minutes, you'll connect your media player to your display, activate it online and be ready to start creating and displaying beautiful digital signage.

Convenient and powerful
Mandoe media players come with remote controls for ease of use. They have in-built ethernet and Wi-Fi connectivity and up to 4K output via HDMI.

Don't like it? Return it.
At Mandoe, we provide exceptional value and always prioritize customer satisfaction. We see very few returns, and we're confident our media player will exceed your expectations. If you find it's not for you, we have a hassle-free returns policy. Simply return the product, and we'll refund you, no questions asked.
"Mandoe has a reputation of being the leaders of digital signage – I wanted to align with a provider who I could trust."

How does a
digital signage media player
work?
A digital signage media player is a key part of your digital signage system, which includes digital signage software and a digital display screen. Here's how they work together to display beautiful digital signs in your shop, business or workplace.
Start by creating your content using

online digital signage software

. With

Mandoe Studio

, you can choose from thousands of beautiful pre-designed templates or create your own designs from scratch. You can also schedule your content to play at specific times and locations.

Next, send your content to your digital signage media players via the internet in just a few clicks. The software is easy to use, but if you have any trouble, Mandoe's support team is available 24/7.

Then connect your digital signage media player to your display using an HDMI cable. Your digital signage media player downloads your content and plays it on the display. 

Need to make a change? Simply update your content in real time from any device using Mandoe Studio.
What to look for in
digital signage media players
.
Choosing the right digital signage media player can be tricky when you're getting started. Here are a few things to consider, or you can let us help you discover the best digital signage solution for your needs and budget.
Easy installation and operation
Make sure you choose a media player that's easy to set up and use and doesn't need any technical skills or special equipment. Consider getting some free advice on what will work best for your needs from a trusted specialist like Mandoe. 
Performance and reliability
Look for a digital signage media player that's capable of delivering multiple media formats, including high-resolution images, videos, animations, text, feeds and live web page content. Read online reviews to see if others are satisfied with the media player and check information on durability, energy efficiency and security.
Flexibility and scalability 
Ensure you select a digital signage media player that's compatible with any HDMI-enabled display and any type of content. Check that you can use multiple digital signage media players to create different screen layouts and configurations and easily add or remove screens as you need.
Remote control and management
Check your digital signage solution allows you to control and manage your digital signage content from anywhere, at any time. You don't want to be stuck heading into the office to make changes. Mandoe's online digital signage software allows remote access, and you can also monitor your performance using analytics tools to track effectiveness.
Do I need a Mandoe media player to use the Mandoe digital signage software?
Mandoe Studio is compatible with all reputable media players. The advantage of using the Mandoe player is that it's pre-loaded with prompts that make connecting the designs created in your software with your screen a breeze.
Other compatible media players
Mandoe's free digital signage player software
If you don't want external hardware or can't wait to see Mandoe in action, download and use for free.
Other compatible media players
Already have some digital signage hardware? Easily connect your existing setup with our intuitive drag-and-drop content creation software.


Customer stories
Discover how businesses worldwide are transforming their communication, boosting engagement and growing sales with Mandoe digital signage.
See more customer stories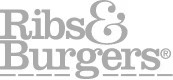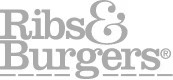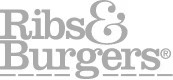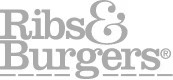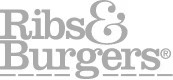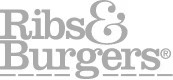 Ready to unleash the power of Mandoe digital signage?
Let us know a few details, and a digital signage expert will contact you soon.