Digital signage hardware
Unsure what hardware you need for digital signage?
Learn how to get started and be inspired by our digital signage use case examples. Discover the huge array of digital signage display options and how easy it is to get them up and running in your business.
Beautiful digital signage examples
Let your imagination run wild as you explore how digital signs can bring movement, color and vibrancy to your store, business or workplace.
What is digital signage hardware?
Digital signage hardware is the equipment you need to display your digital signage content. It includes two main components – a digital display screen and a media player. 
The screen shows your content to your audience. It could be a TV or other device like a computer or tablet. A media player is a device that stores and plays your content. You'll also need digital signage software to create and control your content from a web browser. 
Compatible hardware
Mandoe's easy-to-use digital signage software works with the full spectrum of digital signage hardware.
TVs
Connect any TV brand to a media player via an HDMI cable and display your digital signage content.
Computers
Showcase your beautiful, branded digital designs via the web browser on any computer.
Devices
Display your content on any phone or tablet through the web browser or downloadable app. 
Media players
Use these media player devices to play your digital signage content on any TV or screen.
What to look for in
digital signage hardware
Choosing the right digital signage hardware can be challenging if you don't know what to look for, especially if you have multiple locations. Here are a few considerations to get you started, or let us help you discover the best digital signage solution for your needs and budget.
Screen size and resolution
Make sure you choose a screen that's large enough to be visible and capture attention but not so huge that it overwhelms your space. You also want a screen that has a high enough resolution to display your content without pixelation or distortion.

Screen brightness and contrast
Look for a screen that will be bright enough to see in different lighting conditions but not so bright that it causes glare or eye strain. Ensure it also has enough contrast to make your content stand out.

Screen durability and reliability
Durability and reliability affect the lifespan and performance of your hardware. You want a screen made with quality materials and technology that can withstand wear and tear, weather, vandalism and other potential damage.

Media player connectivity and compatibility
Look for a media player compatible with your screen that can connect via an HDMI cable or wireless. You need to check your media player is compatible with your digital signage software and supports various formats.

Media player performance and security
Ensure your media player has enough storage space, memory, and processing power to play your content smoothly without lag or interruption. Check it has security features like encryption and passwords to protect your content.

Hardware installation and maintenance
Choosing hardware that's easy to install, set up, maintain and update is best. Many businesses seek professional assistance for installation and maintenance, which can make life easier.

What does digital signage hardware cost?
The cost of digital signage hardware depends on various factors such as the type, size, quality, and quantity of the hardware components and the software, installation and maintenance costs.
Digital signage is affordable and has a strong return on investment. Studies show that average sales grow by 30% when businesses introduce digital signage. There are also saving from not spending money getting posters printed or paying staff to update static signs. 
"Wanted a solution that was easy to use, reliable, and came with pre-made templates"

Lauren, Chief Marketing Officer
Corowa RSL Club
Customer stories
Discover how businesses worldwide are transforming their communication, boosting engagement and growing sales with Mandoe digital signage.
See more customer stories
"It's definitely helped increase sales – countless clients have said they made a booking based on seeing our sign." Kelly Bakker, Owner
Rum City Barbershop
"We now have the ability to ensure everything is on brand which is critical when part of a franchise group."

Nathan Hallahan, Marketing Manager
Swimart
"Mandoe has a reputation of being the leaders of digital signage – I wanted to align with a provider who I could trust."

"Our digital menus have helped increase weekly sales by over 10%. They act as a virtual staff member that encourages a customer to buy more." "Staff would be tasked with the tedious process of swapping menus out each day"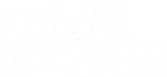 Adam Issa, Group Marketing Manager
Seagrass Boutique Hospitality Group
"Digital signage has helped transform the professionalism of 6X training"

"Not only am I generating more revenue, but my digital menu boards have save the business money"

Farid, Owner
Stanley Burgers
"Mandoe's free range of digital images alone pays for the solution itself"

Paul Klooster, Owner
Ashburton Meats
"Wanted a solution that was easy to use, reliable, and came with pre-made templates"

Lauren, Chief Marketing Officer
Corowa RSL Club
"It saves myself and my staff many hours of time each weekend lets us focus on customers" Will Burgoyne, Owner
Prestige Meats
"Within 24 months the screens had paid for themselves."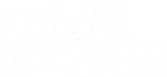 Adam Issa, Group Marketing Manager
Seagrass Boutique Hospitality Group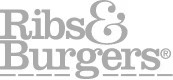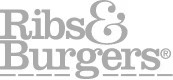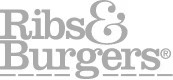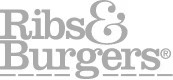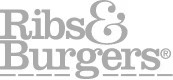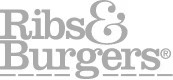 FAQ
You'll need digital display screens along with mounting systems, media players, services, cabling, and other essentials. Choosing the right digital signage software is also a critical decision. Book a free consult to determine the best digital signage solution for you.
Think about things like location (outdoor screens need to be weather and tamper-resistant, while indoor screens don't), operating hours (you'll need a commercial-grade screen if your signs are operational day and night) and functionality (what content will you be playing and what are you hoping to encourage your customers to do?). Talk to us for free advice from a digital signage expert.
Mandoe's digital signage software connects to most display hardware, including monitors, TVs, tablets, and professional displays. Book a free consult to find out what's best for you.
A consumer screen is a TV or monitor designed for home or personal use, while a commercial screen is built for business or professional use. Commercial screens typically have higher brightness, contrast, durability and reliability than consumer screens. They also have longer warranty periods and lower failure rates. We recommend commercial screens when you want long hours of operation, high visibility and low maintenance. Book a free consult to find out what best suits your requirements.
Some hardware is plug-and-play, so you just need to connect it to a power source and a network connection, and it's ready to go. Some hardware requires more complex installation and configuration like mounting brackets, cables and network configurations. To ensure you install and set up your digital signage hardware safely and correctly, talk to us to discuss your options.
Our digital signage hardware partners
At Mandoe, we're hardware agnostic and know what works best in every imaginable application. Our digital signage software is compatible with most hardware, and we have strong industry relationships to deliver you the best digital signage solution for your unique needs.
Digital signage hardware ideas and inspo
Explore the many ways our customers have harnessed the power of digital signage in their businesses.
Ready to unleash the power of Mandoe's enterprise digital signage?
Let us know a few details, and a digital signage expert will contact you soon.