Digital signage use cases
Get inspo from the most popular digital signage use cases.
Businesses from every industry are transitioning to digital signage because it works. Explore the many different digital signage applications and discover how you could bring your messages to life.
Digital signage use cases
Beautiful digital signage
for your business
Create impactful, vibrant displays to showcase your product, service or messages. Here are some of the different types of digital signage businesses are using to stand out in cluttered markets.
Why businesses love digital signage
Digital signage is a powerful tool helping businesses to streamline workflow, attract customer attention, communicate effectively and grow sales, satisfaction and profit.
Increase sales by 30%
Studies show digital signage can increase sales by up to 30%. Promote specials, new items, discounts and more to boost sales and profit.
Increase foot traffic
Capture people's attention as they pass by and drive them in-store with eye-catching animated graphics and videos.
Decrease marketing costs
No more designing, printing and shipping posters. Easily create impactful signs and display them on one or more screens in seconds.
Perfect for
every industry
Whether you want to inform, inspire, or persuade your audience, digital signage can help you achieve your goals. Take a look at how businesses from a multitude of industries are leveraging digital signage to gain a competitive edge.
| | |
| --- | --- |
| Healthcare | Improve patient experience and reduce perceived wait times by displaying health education, service information, entertainment content, wayfinding maps and more. |
| Real estate | Showcase your property listings, attract more buyers and sellers, highlight staff profiles and enhance your brand reputation with eye-catching, dynamic visual displays. |
| Corporate | Grow employee engagement, support productivity and reinforce company culture by sharing employee successes, key performance metrics and company values.  |
| Restaurants | Increase walk-ins with mouth-watering visual displays that promote seasonal menu changes, irresistible promotions and engaging events.  |
| Cafes | Lift foot traffic and boost sales with screens promoting delicious menu options, suggestive purchases, specials, loyalty programs and customer reviews.  |
| Retail | Drive sales and increase loyalty by showcasing your products, payment options, promotions, events and brand stories in an engaging and interactive way.  |
| Fast food | Speed up service and reduce errors by integrating your signage with your POS system. Update your menu, prices, nutritional information and availability in real time.  |
| Fresh food | Attract more customers, reduce waste and increase profits by promoting in-season produce, prices, recipes, health benefits and origin stories in a vibrant and appealing way.  |
| Pubs and bars | Create a lively, fun environment by showcasing your food and drinks menu, happy hour deals, live sports, music, entertainment, trivia and social media feeds.  |
| Fitness | Attract members and enhance their experience with digital displays showing class schedules, fitness tips, personal trainers, success stories and health information.  |
| Hair and beauty | Showcase your services, products, prices, staff profiles and customer testimonials to enhance your salon's image and help you stand out from the competition. |
What's the best
digital signage application
for you?
Selecting the ideal digital signage application is crucial for maximizing the impact of your content. With various options available, deciding what type of digital signage to put in your business is a big decision. Here are a few considerations to get you started, or get in touch to get free advice from our expert team.
Industry and goals: Your industry may drive your goals and preferences for digital signage. For instance, restaurants may benefit from dynamic digital menu boards integrated with POS systems, while retail stores may prefer indoor signage to showcase products and brand stories, and real estate agencies might prioritize high-brightness window signs that can be seen from a distance in any weather.
Content and design needs: The type of content and design you want to display on your digital signs may also influence your choice of digital signage application. For example, if you want to create a statement with displays that span multiple screens, a video wall could suit. If you want to attract passers-by, digital signs in your windows or outdoor digital signage could be the answer. And if you need large-scale displays in custom sizes and shapes, LED signage may work best.
Your budget and resources: The cost and complexity of digital signage applications may vary depending on their size, features and functionality. For example, some digital signage applications need higher brightness for optimal visibility in full sunlight. Some screens need to be weather resistant, have touch screen functionality or a custom size. Carefully consider your budget and priorities before choosing a digital signage application that suits your needs and expectations.
Scalability and future growth: Consider your growth potential and expansion plans. Opt for a digital signage application that can easily scale to accommodate additional screens or locations without compromising performance or causing major disruptions.
Customer stories
Discover how businesses worldwide are transforming their communication, boosting engagement and growing sales with Mandoe digital signage.
See more customer stories
"It's definitely helped increase sales – countless clients have said they made a booking based on seeing our sign." Kelly Bakker, Owner
Rum City Barbershop
"We now have the ability to ensure everything is on brand which is critical when part of a franchise group."

Nathan Hallahan, Marketing Manager
Swimart
"Mandoe has a reputation of being the leaders of digital signage – I wanted to align with a provider who I could trust."

"Our digital menus have helped increase weekly sales by over 10%. They act as a virtual staff member that encourages a customer to buy more." "Staff would be tasked with the tedious process of swapping menus out each day"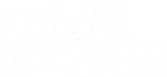 Adam Issa, Group Marketing Manager
Seagrass Boutique Hospitality Group
"Digital signage has helped transform the professionalism of 6X training"

"Not only am I generating more revenue, but my digital menu boards have save the business money"

Farid, Owner
Stanley Burgers
"Mandoe's free range of digital images alone pays for the solution itself"

Paul Klooster, Owner
Ashburton Meats
"Wanted a solution that was easy to use, reliable, and came with pre-made templates"

Lauren, Chief Marketing Officer
Corowa RSL Club
"It saves myself and my staff many hours of time each weekend lets us focus on customers" Will Burgoyne, Owner
Prestige Meats
"Within 24 months the screens had paid for themselves."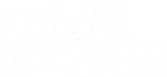 Adam Issa, Group Marketing Manager
Seagrass Boutique Hospitality Group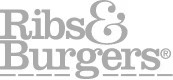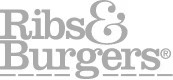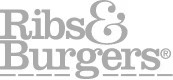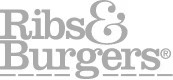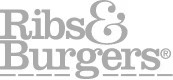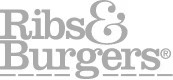 FAQ
Digital signage is a versatile solution for captivating audiences, showcasing products, sharing information and promoting events. It boosts sales, enhances experiences and strengthens brand presence, making it an invaluable tool for modern businesses.
There is a diverse range of digital signage applications to suit various needs. There are indoor signs like digital menu boards and promotional displays as well as outdoor signs for wayfinding and advertising. Video walls create impressive visual experiences, while interactive kiosks engage customers. LED displays and window signage offer eye-catching visuals and enhance brand visibility. Get in touch to tailor a digital signage solution for your specific needs.
The cost of digital signage can vary significantly depending on many factors. Digital signage is extremely affordable, and the return on investment is strong. Explore our pricing or talk to us and we will help you determine what solution will work best for you.
Want some expert advice?
Let us know a few details, and a digital signage expert will contact you soon.