Everything you need for beautiful digital signage
Getting digital signage for business has never been easier.
Mandoe's intuitive software enables you to do it all yourself. Create attention-grabbing signs with professionally designed templates specific to your business.
Looking for an
easy, affordable digital signage solution
?
We're here to help you get digital signage up and running in your business. Our class-leading software makes it easy for anyone to confidently design and manage beautiful digital signage.
Digital signage in 3 easy steps
Start a free trial
Sign up now to experience our leading digital sign design and scheduling software for yourself.
Try Mandoe Studio now
Get a media player
Mandoe's digital signage media players connect your screens to your digital signage software.
Buy hardware
Display your content
Use any screen for a digital display, or get commercial-grade hardware professionally installed.
Get screens
What you get
Our plans are packed with features to help you get the most out of your digital signage.
Superior content creation software
Setup wizard
Enter basic details like your business name, industry and colors, and the template wizard will instantly tailor your content.
Curated templates
A huge selection of professionally designed templates and layouts proven to work for your specific business type.
Free content library
Get access to millions of relevant stock images, videos, animations, icons and more in our unmatched content library.
Content builder
Our intuitive and powerful drag-and-drop signage builder makes it easy for anyone to design impactful signage.
Simple online content management
Effortless publishing
Easily send your designs to any connected media player and screen in a single click. Make changes anywhere and instantly update.
Content scheduling
Reach the right audience with the right message at the right time. Extensive scheduling options allow for almost endless variations.
Multi-screen management
Control multiple screens across one location or many with our limitless tagging and distribution system in your Mandoe dashboard.
Real-time analytics
Get reports that track when content was played. Match it up to your sales data to see what content is working and what isn't.
24/7 Support
Access to free tutorials plus live chat support from our knowledgeable team 24/7.
Prices to suit any budget
After your free trial is over, you can choose from of the monthly plans below.
No lock in contracts means you can cancel at anytime.
"It saves myself and my staff many hours of time each weekend lets us focus on customers" Will Burgoyne, Owner
Prestige Meats
BREAKER
Did you know…
100% of the top 50 retailers use digital signage.
Why? Because it works.
Yet only 7% of small to medium businesses use digital signage. 
Why? Because they think digital signage is costly, complicated to set up, and designing and managing content is too hard. Guess what? They're wrong.
Mandoe digital signage is easy, affordable and gets results.
"Our digital menus have helped increase weekly sales by over 10%. They act as a virtual staff member that encourages a customer to buy more." The Mandoe advantage
Market-leading
digital signage software
.
Build beautiful digital signage with our intuitive drag-and-drop content builder, deploy it to your screens in seconds and easily manage scheduling and changes from anywhere.

Start with a beautiful, customizable template


Answer a few quick questions, and our template wizard presents hundreds of professionally-designed templates and layouts specific to your business.

Make it your own


Personalize your signage by adding your text, images, videos and widgets or choosing from our library of millions of stock images, icons, graphics and more.

Display your content on any screen


In a few clicks, display your beautiful content on one or more screens in as many locations as you like.

Advanced scheduling and control


Set dates and times for your content to display. Use powerful approval, playlist and tagging functionality to manage your screen content.

Make changes anywhere, anytime


Make one change and push it to your digital display in seconds. All you need is a device and an internet connection.
Digital signage use cases
See how you could make digital signage work for your business.
Benefits
Why businesses love using Mandoe

Attract foot traffic
Capture the attention of passersby and drive them in-store with eye-catching graphics and animation.

Drive engagement
Inform, entertain and influence your customers, employees and visitors with ever-changing content.

Grow sales
Offer enticing promotional content, discounts, special offers and more to increase sales by up to 30%.

Strengthen brand
Create a consistent, memorable image with signage that reflects your brand identity, values and story.

Get cost efficiencies
Send designs to your screens in a few clicks. No more poster printing saves time, money and is better for the planet.

Boost profit
Promote upsells and cross-sells to increase your customer's average transaction value and grow profits.
Perfect for
any industry
Businesses from almost every imaginable sector are unlocking the power of digital signage.
Banking
Finance
Hotels
Convenience Petroleum
Pharmacies
HR Recruitment
Automotive
High-end retail
Hospitality
Retail health services
Shopping centres
Customer stories
Discover how businesses worldwide are transforming their communication, boosting engagement and growing sales with Mandoe digital signage.
See more customer stories
"It's definitely helped increase sales – countless clients have said they made a booking based on seeing our sign." Kelly Bakker, Owner
Rum City Barbershop
"We now have the ability to ensure everything is on brand which is critical when part of a franchise group."

Nathan Hallahan, Marketing Manager
Swimart
"Mandoe has a reputation of being the leaders of digital signage – I wanted to align with a provider who I could trust."

"Our digital menus have helped increase weekly sales by over 10%. They act as a virtual staff member that encourages a customer to buy more." "Staff would be tasked with the tedious process of swapping menus out each day"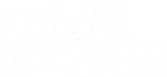 Adam Issa, Group Marketing Manager
Seagrass Boutique Hospitality Group
"Digital signage has helped transform the professionalism of 6X training"

"Not only am I generating more revenue, but my digital menu boards have save the business money"

Farid, Owner
Stanley Burgers
"Mandoe's free range of digital images alone pays for the solution itself"

Paul Klooster, Owner
Ashburton Meats
"Wanted a solution that was easy to use, reliable, and came with pre-made templates"

Lauren, Chief Marketing Officer
Corowa RSL Club
"It saves myself and my staff many hours of time each weekend lets us focus on customers" Will Burgoyne, Owner
Prestige Meats
"Within 24 months the screens had paid for themselves."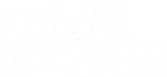 Adam Issa, Group Marketing Manager
Seagrass Boutique Hospitality Group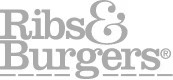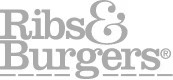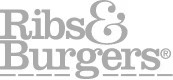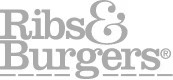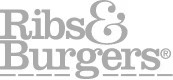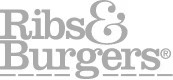 FAQ
Not at all. We have thousands of small business customers who easily manage the low monthly fees. They say the signage pays for itself by boosting their sales and saving time and money on marketing.
No, Mandoe's digital signage software is easy for anyone to use. Our in-house designers lean on years of experience to develop templates they know will work in different industries. If you notice a gap, we'll be happy to fill it. Our template selection is unmatched, thanks to input from customers like you. Book a free demo to see just how easy it is.
Yes, it's true, and there is no catch. Other providers say they have free content, but it's just from widely available free sources. We've partnered with some of the world's leading stock media platforms, like Shutterstock and Storyblocks, to give you free access to the most varied and unique content available.
Yes, you can integrate every imaginable media type using Mandoe Studio. You can have different media zones on one screen with many layouts and templates available. You can also create custom layouts. We have video tutorials and live chat support to help you every step of the way.
The advanced scheduling tool allows for complete control over when and where your content plays. You have complete flexibility to add multiple rule sets to any piece of content. You can control it by time, day of week, date, month or location.