Terms & Conditions
These terms of use form the contract (Contract) between you and us in relation to the supply of the Software.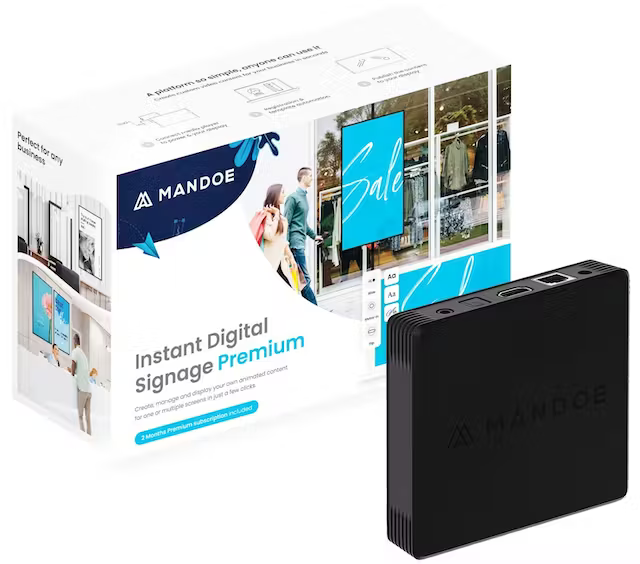 1. Interpretation
1.1 Capitalised terms used in this Contract are defined in clause 16.
2. Intellectual Property
2.1 We (or our licensors) own and will continue to own all intellectual property in the Software (including improvements to that intellectual property). Any third-party software provided by us is provided subject to the licensing terms of the relevant third-party licensor.
2.2 We grant you a non-exclusive, non-transferable licence to use the Software on one Compatible Device in accordance with this Contract for the duration of your Subscription. You must not provide any Software or copies of it to any third party without first obtaining our written permission.
3. Commencement and duration
3.1 Your Subscription commences on the Start Date and continues until it is cancelled.
3.2 You may only use the Software while you have an active Subscription, and not during any period in which your use of the Software has been suspended under the Contract.
4. Use of the Software
4.1 In order to use the Software, you must have a Compatible Device and, to continue using the Software after the Trial Period, you must provide us with your Payment Method and pay the applicable Fees for your first billing cycle.
5. Payment
5.1 You authorize us, or the authorized Reseller you purchased the Software from, to charge you the Fees. We will charge you the Fees for each billing cycle to your Payment Method on the day before the relevant billing cycle (the Due Date), unless you cancel your Subscription before the Due Date. Where you are charged by a Reseller, the timing of the payment will be as agreed between you and the Reseller.
5.2 The amount of the Fees will depend on the plan you choose for the Subscription, and the duration of your billing cycle may also depend on your chosen plan. You acknowledge that your Due Date may not always be the same day of the month (for example, if a payment has failed, if your Subscription is suspended or if the Due Date would otherwise fall on a day that is not contained in that month).
5.3 If a payment is not made on the relevant Due Date (including because of an error in the details you gave us, credit or debit card expiry, insufficient funds, declined transaction, fraud or otherwise) and you did not cancel your Subscription before that Due Date, we may suspend your use of the Software from the end of the Due Date until we have successfully charged a valid Payment Method for the applicable Fees. We reserve the right to cancel your Subscription if we are unable to charge your Payment Method successfully.
5.4 For certain Payment Methods, you acknowledge that you may be charged additional fees by your bank or card issuer in connection with the processing of your payment and you agree to pay those fees.
Reseller means any third party we have authorized to resell the Software.
6. Compatible Devices
6.1 We may change the requirements for Compatible Devices from time to time and, in some cases, whether a device is or remains a Compatible Device may depend on the device manufacturer or other third parties.
6.2 You acknowledge that the quality of any content display may be affected by a number of factors, including the capabilities of the Compatible Device you use, your internet connection and where the display is positioned relative to other light sources.
7. Cancellation
7.1 You may cancel your Subscription at any time, and any cancellation takes effect from the end of the next Due Date.
7.2 We may also cancel your Subscription, by providing at least 90 days' notice, either to the latest email address you have provided us, or by posting a notice in the Software, if we plan to cease offering the Software in the manner contemplated by this Contract, or cease offering the Subscription plan you have chosen. If we cease offering the Subscription plan you have chosen, we will use best efforts to offer a reasonably similar or equivalent plan.
7.3 To the maximum extent permitted by law and subject to clauses 14.2 and 14.4, all payments are non-refundable and you are not entitled to a refund or credit for any part of a billing cycle during which you do not use the Software.
8. Trial Period
8.1 Your Subscription may start with a Trial Period, during which no Fees are payable to use the Software. The duration of the Trial Period will be specified on the Start Date.
8.2 Unless your Subscription is cancelled before the end of the Trial Period or you have not provided us with a Payment Method by then, your Subscription will automatically continue on a paid subscription basis following the Trial Period and we will charge the Fees to your Payment Method at the end of the Trial Period.
9. Changes to Fees and Subscription plans
9.1 We may change the Fees and/or the Subscription plans available to you by giving you at least 90 days' notice.
9.2 If you do not agree to a change, you must cancel your Subscription before the update or change takes effect.
10. Support
10.1 We may offer Subscription plans with support services (Additional Support) from time to time. If so, we will provide Additional Support using our best efforts and all Additional Support is subject to the terms of this Contract including clause 14. You may only use Additional Support if it is part of your Subscription plan, but this does not limit or otherwise affect your rights under applicable laws (including the Consumer Guarantees).
11. Taxes
11.1 Unless otherwise stated, all fees are exclusive of GST. If any GST is payable on a supply we make under or in connection with this Contract, you must pay to us an additional amount equal to the GST payable on that supply (GST Amount) and we will issue a tax invoice to you if required to do so by the relevant GST Law. The GST Amount must be paid to us without set off, deduction or requirement for demand, at the same time as the GST-exclusive consideration is payable.
11.2 All payments made pursuant to this Contract must be made net of taxes, including withholding taxes.
11.3 Except for GST covered under clause 11.1 and our income tax, you are responsible for all taxes associated with fees related to this Contract. If we are required to pay any taxes (except for GST covered under clause 11.1 and our income tax), you will reimburse us for an amount equal to such taxes and will indemnify us for any taxes and related costs paid or payable by us attributable to those taxes.
12. Your responsibilities
12.1 You must not use the Software for any unlawful purpose or otherwise in contravention of the requirements of any of our licensors (see Legal Notices). Such requirements may be notified to you by us from time to time, including through the Software or by posting notices on our website. In addition, you must not circumvent, remove, bypass, disable or otherwise defeat any of the controls we put in place to control the use of the Software (or attempt to do any of the foregoing).
12.2 You are responsible for keeping all information you provide us up to date, and for keeping the secrecy of all log in details and passwords you use to manage your Subscription.
12.3 You acknowledge and agree that you will use the Software to create and display digital signage, and for your own business purposes only, and that you will not use the Software for any other purpose without first obtaining our written permission.
12.4 We may suspend your use of the Software or cancel your Subscription if you breach the terms of this Contract, or to stop or prevent identity theft or other unlawful activities.
13. Termination
13.1 This Contract terminates at the time the cancellation of your Subscription becomes effective.
13.2 If this Contract is terminated, then:
• your licence under clause 2.2 ceases; and
• you must immediately cease (and ensure your personnel ceases) using the Software.
13.3 The rights and obligations in clauses 2.1, 11, 12, 13, 14 and 15, and any other rights and obligations which are expressed to, or by their nature are intended to, survive termination of this Contract, will survive the termination of this Contract.
14. Liability
14.1 Limitation and exclusion – TO THE MAXIMUM EXTENT PERMITTED BY LAW AND SUBJECT TO CLAUSES 14.2 AND 14.4, WE:
EXCLUDE ALL LIABILITY FOR: (I) LOSS OF ALL ACTUAL OR ANTICIPATED PROFIT, REVENUE, CAPITAL, GOODWILL, SAVINGS, DATA, CUSTOMERS, USE AND BENEFITS; (II) DOWNTIME COSTS, LOSS OF OR DAMAGE TO REPUTATION, LOSSES UNDER OR IN RELATION TO ANY OTHER CONTRACT AND LOSSES SUFFERED OR INCURRED BY ANY THIRD PARTY; (III) ALL INDIRECT, SPECIAL, EXEMPLARY OR PUNITIVE OR CONSEQUENTIAL LOSSES; AND (IV) ANY OTHER LOSS THAT DOES NOT ARISE NATURALLY (THAT IS ACCORDING TO THE USUAL COURSE OF THINGS) FROM AN EVENT GIVING RISE TO THE LOSS;
LIMIT OUR LIABILITY TO (AT OUR OPTION): (I) IN RELATION TO GOODS, REPAIRING OR REPLACING THE GOODS OR PAYING THE COST OF HAVING THE GOODS REPAIRED OR REPLACED; AND (II) IN RELATION TO SERVICES, RE-SUPPLYING THE SERVICES OR PAYING THE COST OF HAVING THE SERVICES RE-SUPPLIED; AND
LIMIT OUR TOTAL CUMULATIVE LIABILITY TO YOU FOR ALL LOSSES SUSTAINED OR INCURRED IN ANY MONTH TO THE AMOUNT OF THE FEES PAID BY YOU IN RESPECT OF THAT MONTH.
14.2 Australian Consumer Law – If you acquire as a Consumer
goods or services of a kind ordinarily acquired for personal, domestic or household use or consumption, the operation of the Consumer Guarantees cannot be, and are not in this Contract, excluded, restricted or modified; and
other goods and services, we limit our liability for a failure to comply with any Consumer Guarantee (other than: (i) a Consumer Guarantee as to title, encumbrances or undisturbed possession of goods conferred by the Australian Consumer Law; or (ii) where to do so would otherwise cause all or part of this clause to be void) as described in clause 14.1(b), and we do not exclude or limit the operation of the Consumer Guarantees under any other provision of this Contract or in any other manner and the parties agree it is fair and reasonable in all the circumstances for our liability to be so limited.
14.3 Implied terms – To the extent permitted by law and subject to clause 14.2 and 14.4, all conditions, warranties, guarantees, rights, remedies, liabilities and other terms implied by statute, custom or the common law are excluded from this Contract.
14.4 Exception – CERTAIN JURISDICTIONS, INCLUDING JURISDICTIONS IN THE EUROPEAN UNION, DO NOT ALLOW THE EXCLUSION OF IMPLIED WARRANTIES OR LIMITATIONS OR EXCLUSIONS OF LIABILITY FOR CERTAIN TYPES OF LOSSES. IF THE LAWS OF THOSE JURISDICTIONS APPLY TO YOU, SOME OR ALL OF THE ABOVE EXCLUSIONS, LIMITATION OR DISCLAIMERS MAY NOT APPLY TO YOU AND YOU MAY HAVE ADDITIONAL RIGHTS.
15. General
15.1 Force majeure – Neither party will be liable to the other for any failure to fulfil, or delay in fulfilling, its obligations caused by circumstances outside of its reasonable control (Force Majeure). However, this paragraph does not apply to any of your obligations to pay money under this Contract.
15.2 Privacy – All personal data and personal information you give us in connection with your use of the Software is governed by our Privacy Policy which is available at https://mandoemedia.com/privacypolicy
15.3 Governing law – This Contract will be governed by and interpreted in accordance with the laws of New South Wales.
15.4 Our relationship – We enter into this Contract as an independent contractor. Nothing in this Contract deems either of us to be an employee, partner, agent, joint venturer or representative of the other.
15.5 Publicity – We may publicise our relationship with you. If you wish to do the same, you must obtain our prior written consent before doing so.
15.6 Dispute resolution – If you have any issue in relation to the Contract or the Software, you agree to notify us in writing and use reasonable endeavours to resolve the matter through discussions or correspondence with us before commencing any court or tribunal proceedings.
15.7 Entire agreement – You agree that you have not relied on any previous arrangements, agreements, pre-contractual representations, understandings or statements (whether verbal, in writing, or in some other format) in entering into this Contract. This Contract constitutes the entire agreement between us on its subject matter and supersedes any other correspondence, agreements or understandings between the parties in connection with the subject matter of this Contract.
15.8 Waiver – We do not waive a right, power or remedy in connection with this Contract if we fail to exercise or delay in exercising the right, power or remedy.
15.9 Severability – If any term (or part of a term)of this Contract is deemed invalid, void or unenforceable for any reason, then that term (or part of a term) will be deemed severable and will not affect the validity and enforceability of any remaining terms.
15.10 Contact – By using the portal on our website (https://mandoemedia.com), you may update your Payment Method details, cancel your Subscription and/or obtain information about the amount of the Fees, your next payment Due Date and the duration of your Trial Period. 15.11 Changes – We may, from time to time, change these terms of use to address new software functionality, new subscription plans or to comply with applicable laws. We will notify you at least 90 days before such changes apply to you.
16. Definitions and interpretation
16.1 Defined terms – In this Contract:
Australian Consumer Law has the meaning given to that term in section 4 of the Competition and Consumer Act 2010 (Cth).
Compatible Device means a media player, personal computer or other device that meets the system and compatibility requirements that we establish from time to time, and has a stable internet connection with sufficient available bandwidth.
Consumer has the meaning given to that term in section 3 of the Australian Consumer Law.
Consumer Guarantees means the statutory guarantees conferred in relation to the supply of goods or services to a Consumer under the Australian Consumer Law and other similar legislation of Australian states and territories.
Contract has the meaning given in the opening paragraph of this document.
Due Date has the meaning given in clause 5.1.
Fees means the fees payable for the Subscription plan you choose, and any additional fees for paid content you purchase through the Software.
GST has the meaning given in the A New Tax System (Goods and Services Tax) Act 1999 (Aus) and is extended to include goods and services tax, value-added tax and/or any other similar tax payable in any other jurisdiction.
GST Law has the meaning given to the term "GST law" in the A New Tax System (Goods and Services Tax) Act 1999 (Aus) and is extended to include similar laws regarding the imposition of GST applicable in any other jurisdiction.
Loss means any liabilities, losses, damages, costs and expenses (including legal costs and expenses, regardless of whether incurred or awarded) arising in contract, tort (including negligence) or otherwise.
Payment Method means a current, valid and accepted method of payment, as may be updated from time to time and which may include payment processing by a third party.
Software means the digital signage software that we provide to you under this Contract.
Start Date means the date on which you sign up for a Subscription.
Subscription means the Trial Period and any further period for which you have paid the applicable Fees to use the Software.
Trial Period means a period in which you can use the Software without paying a Fee which we may offer to you.
we, us, our and Mandoe refer to Mandoe Media Pty Ltd.
you and your refers to you or the entity you represent, as the customer who subscribes to use the Software.
16.2 Interpretation – In this Contract, except where the context otherwise requires:
the singular includes the plural and vice versa, and a gender includes other genders; another grammatical form of a defined word or expression has a corresponding meaning;
a reference to A$, $A, dollar or $ is to Australian currency;
a reference to time is to Sydney, NSW time;
and the meaning of general words is not limited by specific examples introduced 'by including', 'for example' or similar expressions.