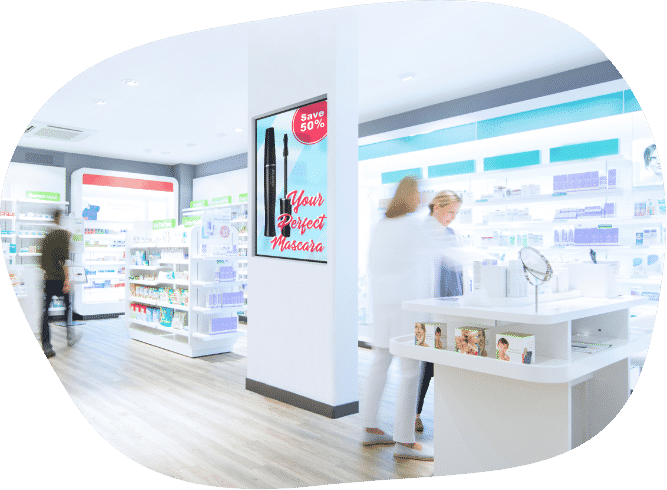 Get beautiful digital signage for your pharmacy
Pharmacies worldwide trust Mandoe digital signage software to create eye-catching signage for their stores
How It Works
Effortlessly create digital signage
Mandoe's drag and drop editor makes it easy for anyone to be a graphic designer. Create your own digital signage for your pharmacy in minutes.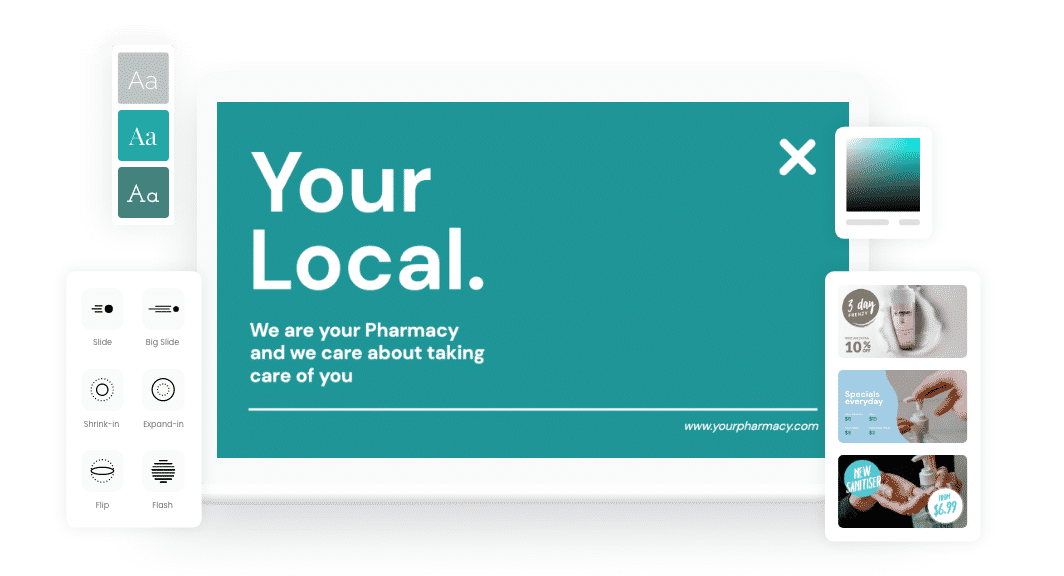 Start with a beautiful template
Mandoe asks a few questions about what you want to design and instantly generates thousands of templates to get you started.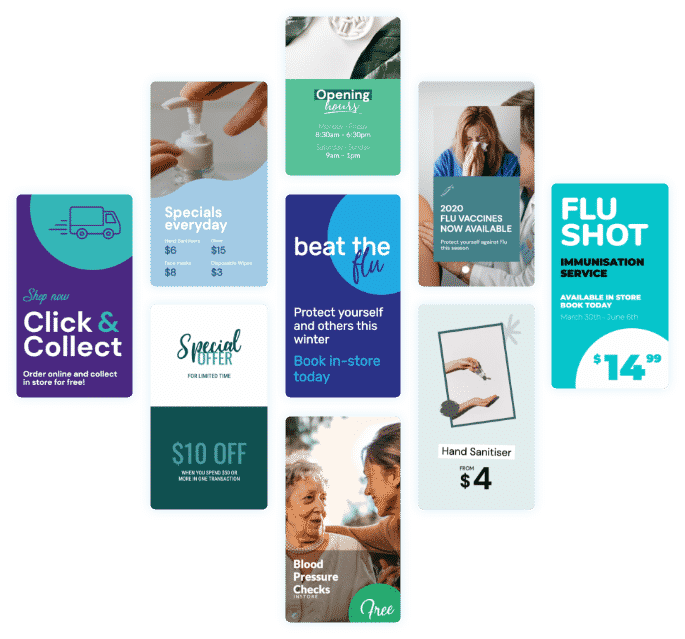 Edit your template
Mandoe has a vast library of text styles, icons, images, colours, graphics, and more to help you bring your pharmacy's signage ideas to life.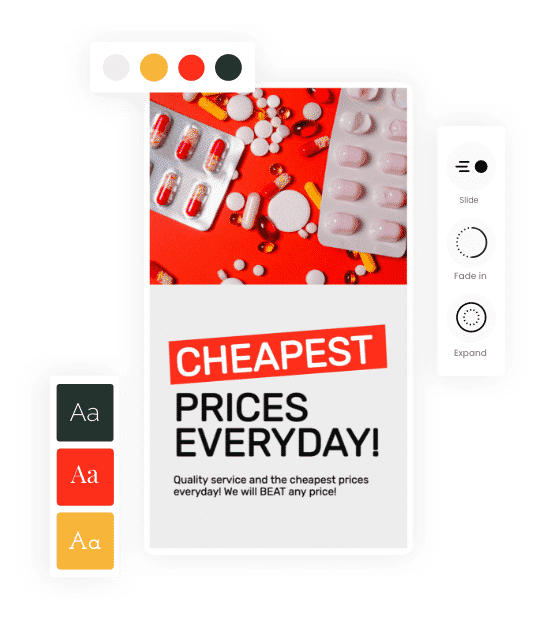 Easily deploy to one or multiple screens
When your designs are complete, use Mandoe to deploy your
digital signage
to your pharmacy's screens straight from the dashboard.
Deploy to one screen or many
Mandoe lets you group screens (based on placement, location, etc.) or deploy your digital signage to a single display.
Set dates for your signage to display
Set the start and end date. Great for limited promotions at your pharmacy.
Set times for your signage to display
Set start and end times. Perhaps you want to advertise different products in the morning and afternoon?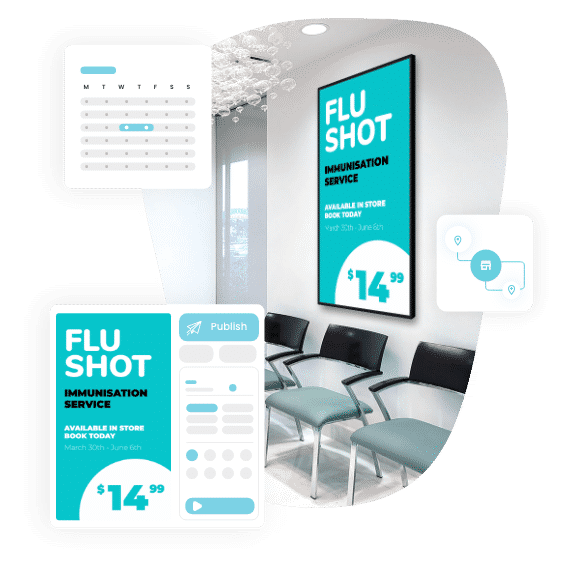 Get insights into what's working and what isn't
Compare Mandoe's display insights with your pharmacy's sales records to determine which signage delivers the best results.
Templates for pharmacies
Mandoe has thousands of pre-loaded templates, many of which are perfect for your pharmacy's promotional requirements. Limited offers, combo deals, educational signage, new product displays and many more.
Landscape Digital Signage Templates
Portrait Digital Signage Templates
Use Cases for Digital Signage