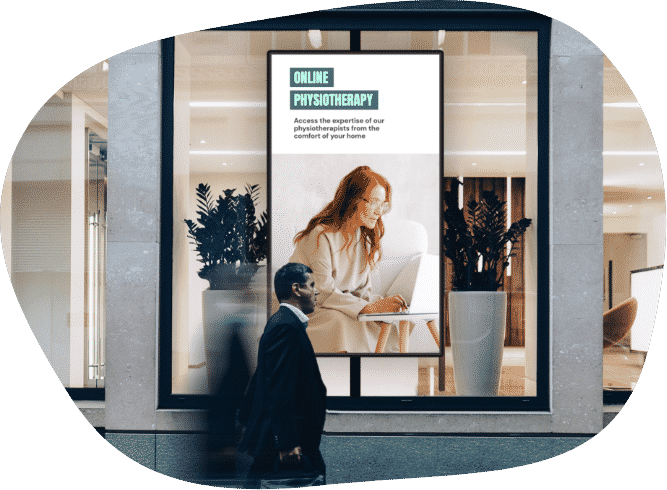 Create digital signage for your physio practice
Mandoe digital signage software gives physios the ability to create eye-catching signs without any design skills
How It Works
Create digital signage in minutes
Mandoe digital signage software uses an intuitive drag and drop builder that even physiotherapists can use.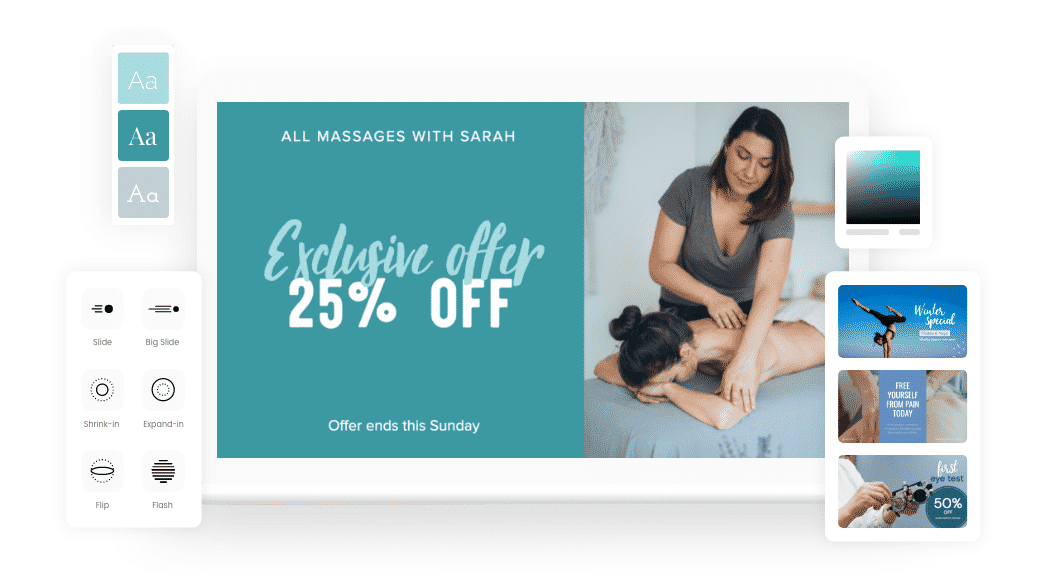 Start with a beautiful template
Mandoe asks a few questions about the signage you're trying to create and then instantly generates hundreds of templates for your physio practice.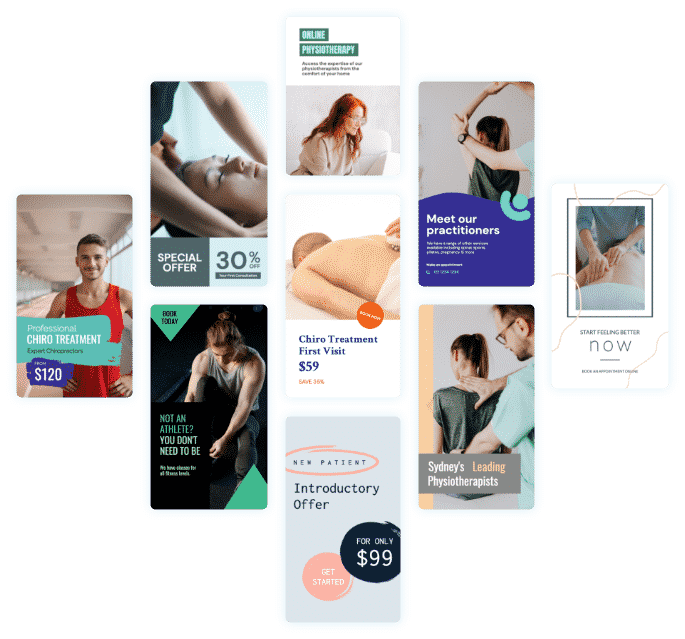 Edit your favourite template
Mandoe has a massive library of digital assets. Use fonts, colors, icons, images, and more to match your physiotherapist's brand.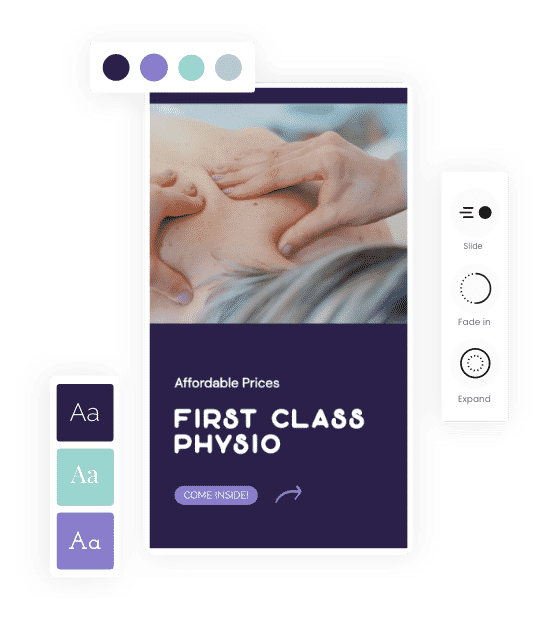 Easily deploy to one or multiple screens
Mandoe also connects to your digital displays so you can schedule and deploy your new signage.
Deploy to one screen or many
Deploy to a single screen to group displays based on location, screen size, placement, etc.
Set dates for your signage to display
Choose which days you what your
digital signage
to display in your physio rooms. Perfect for limited offers.
Set times for your signage to display
Set the start and end time you want your signs to show. Maybe you want different messaging during the times that you're open and closed.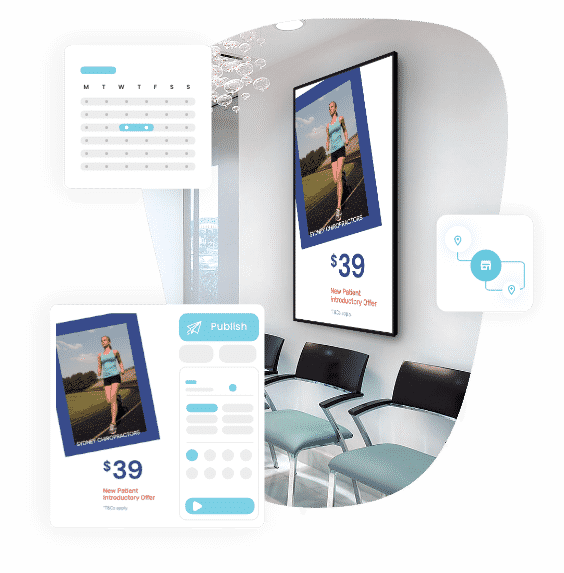 Get insights into what's working and what isn't
Match sales or enquiry data from your physiotherapist's practice with Mandoe's display history to find out which signs work best.
Templates for Physio Practices
Your Mandoe account comes pre-loaded with hundreds of templates designed for physiotherapists.
Landscape Digital Signage Templates
Portrait Digital Signage Templates
Use Cases for Digital Signage