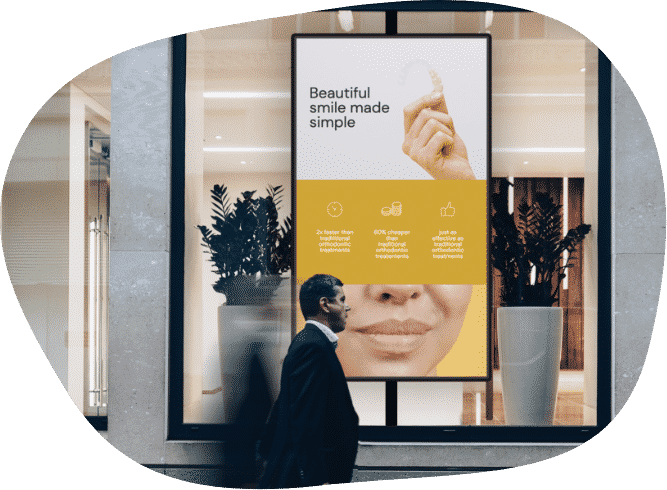 Get professional digital signage for your dentist practice
Dentist practices around the world use Mandoe digital signage software to create and automate signs in minutes
How It Works
Easily create beautiful digital signage
Use Mandoe's simple drag and drop builder to create compelling digital signage for your dental practice without any design knowledge.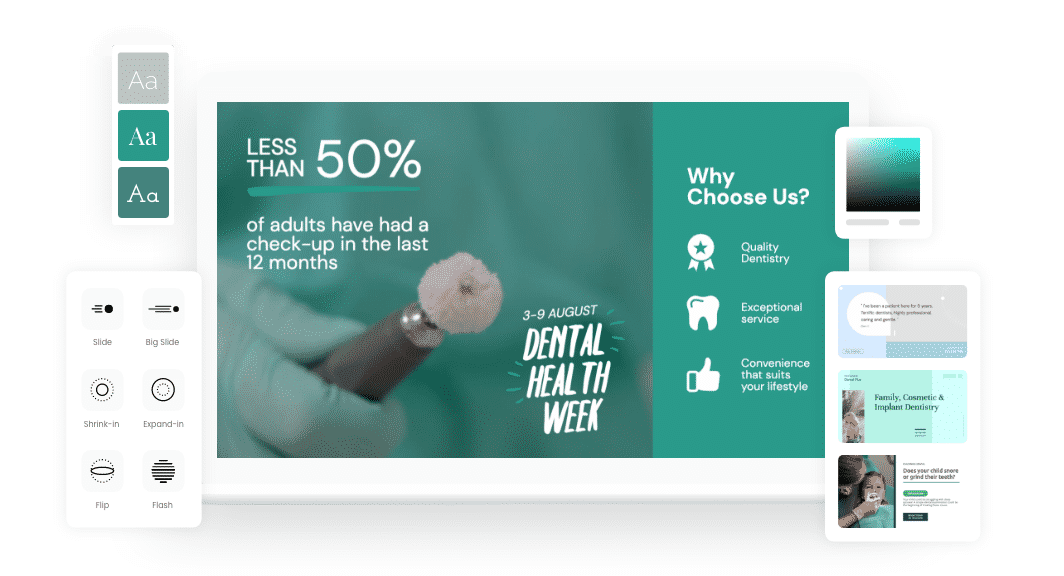 Start with a beautiful template
After a few basic prompts, Mandoe generates thousands of templates for you to choose from.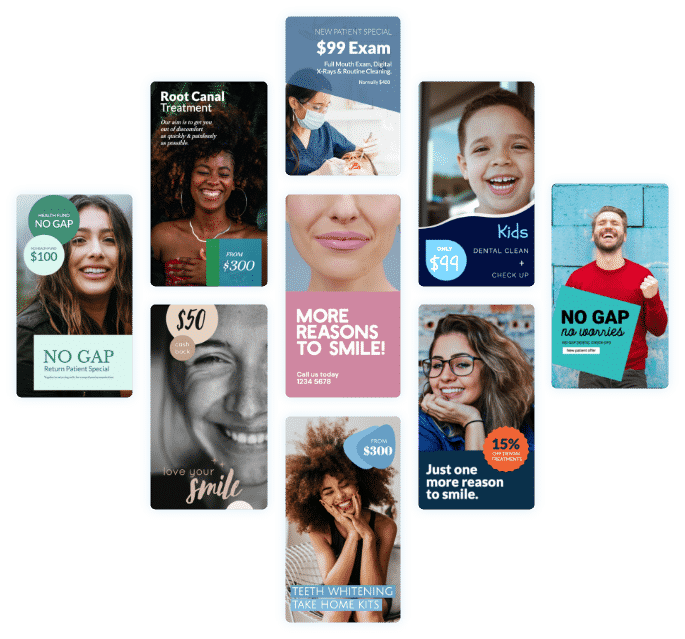 Make it your own
Use text styles, graphics, icons, stock images, and more to customise your Mandoe template to match your dental practice's brand.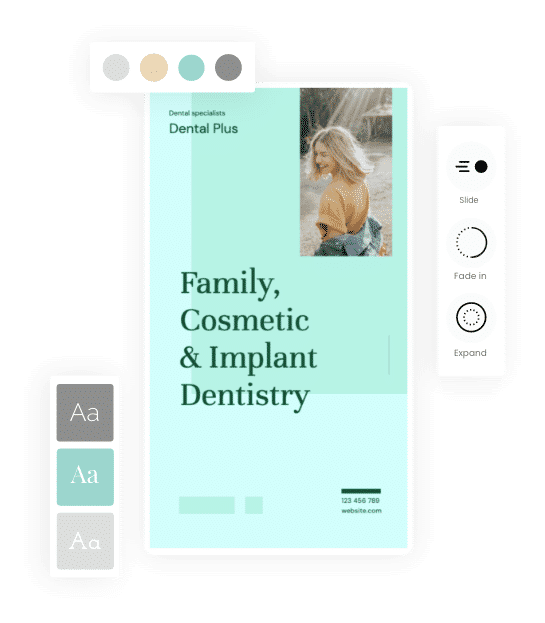 Easily deploy to one or multiple screens
Mandoe also gives you the ability to deploy your signs to your dental room's screens straight from the dashboard.
Deploy to one screen or many
You can send your dentist signage to a single screen or group displays based on location, placement, screen size, etc.
Set dates for your signage to display
Choose to deploy your sign for a single day or select a start and end date. Perfect for limited offers and promotions at your dental practice.
Set times for your signage to display
Choose the times you want your signage to display or set it to appear 24 hours a day.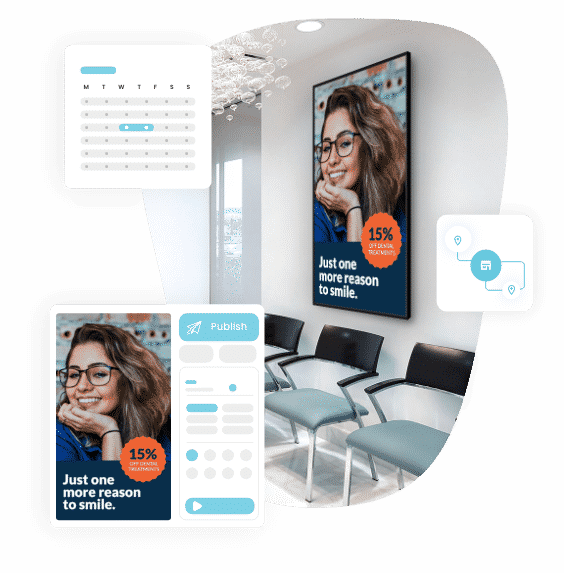 Get insights into what's working and what isn't
Match your sales records with Mandoe's signage schedule to figure out which signs perform the best.
Templates for dentists
Every Mandoe account comes with thousands of templates, including many for dental practices. Educate patients, promote offers, or let passing traffic know you're open for business.
Landscape Digital Signage Templates
Portrait Digital Signage Templates
Use Cases for Digital Signage