Digital signs are transforming the way restaurants do business.
Restaurants are all about serving scrumptious food and delighting customers with outstanding service. Creating mouth-watering new dishes is part of restaurant life. But the ever-changing choices mean restaurant owners and managers waste a lot of time and resources updating menus and specials boards.
Digital signage and restaurant menu boards have changed that. Simple drag and drop builders make it easy to manage your digital signage in-house with no design skills needed. While many restaurateurs implement digital signs to save time, they quickly realise it's a total game-changer. Read on to learn about the benefits of digital signage and how easy it is to get started in your restaurant.
---
What is digital signage?
Restaurants have always used signs to communicate with customers. They might have a menu board visible to passers-by to lure them inside, a chalkboard inside for specials and a printed menu board. Posters might advertise upcoming events and share COVID-safe practices. Digital signage puts that information onto digital displays, usually TV screens. They are an easy, affordable, and effective way to attract customers, share menu items, and boost sales.
Ready to see how digital signage might work in your restaurant? 
---
What are the benefits of digital signage for a restaurants? 
Digital signs are extremely well-suited to the needs of restaurants. Thousands of restaurants are installing digital signs every week because they: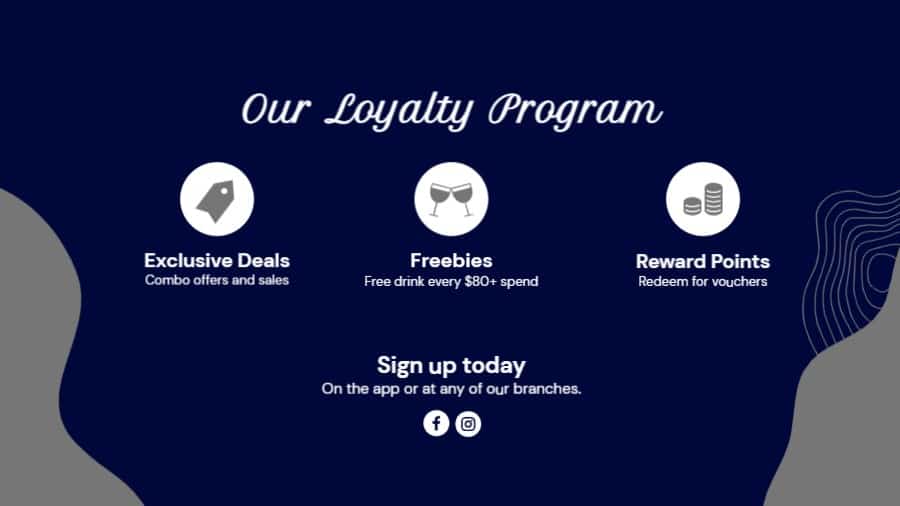 Grow daily sales by 30%
With digital signs, you can
increase your sales
each day by promoting specials, new menu options, loyalty programs and discounts. It's hard for customers to resist a mouth-watering chocolate cake when they see it in full colour before them on tempting digital displays.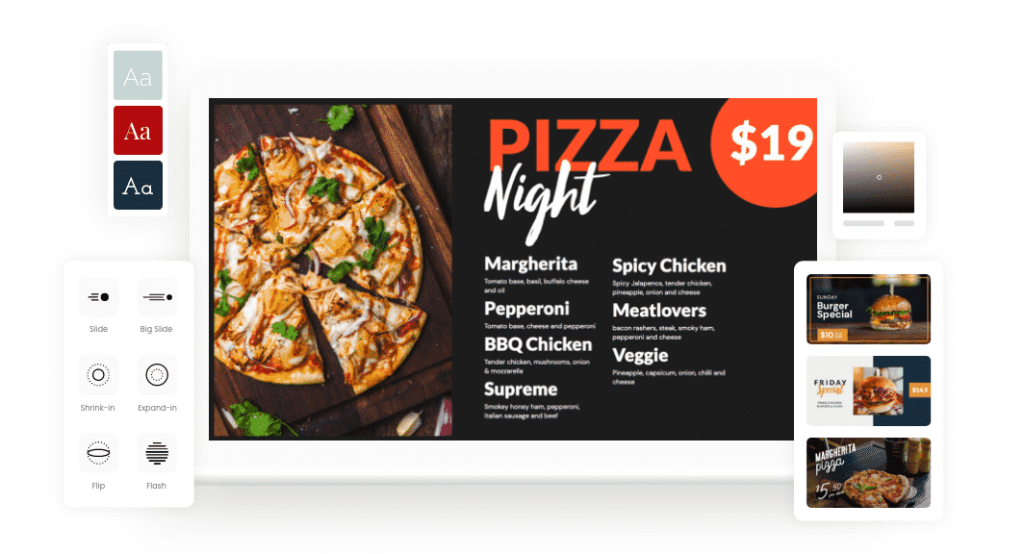 Increase profit margins By encouraging people to buy higher-profit items, you can increase your profit margins. A staggering 70% of customers purchase products because a sign caught their eye. Signs in restaurants are perfect for influencing purchasing choices and driving upsells and cross sells.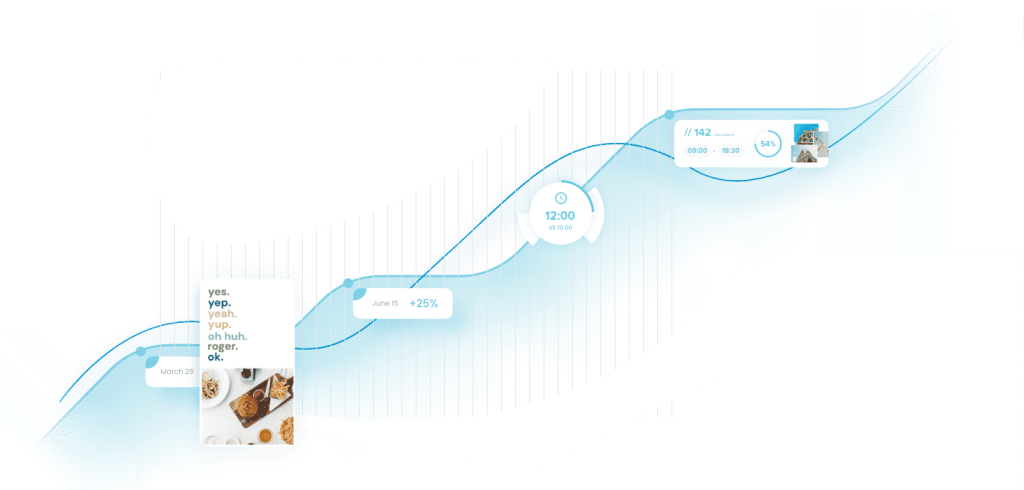 Offer insights into what works You can test different promotions and specials to see what works best. By matching it up with sales data, restaurants can see what's working and what isn't. You can update your screens remotely on the fly and run effective promotions that increase your revenue and profit.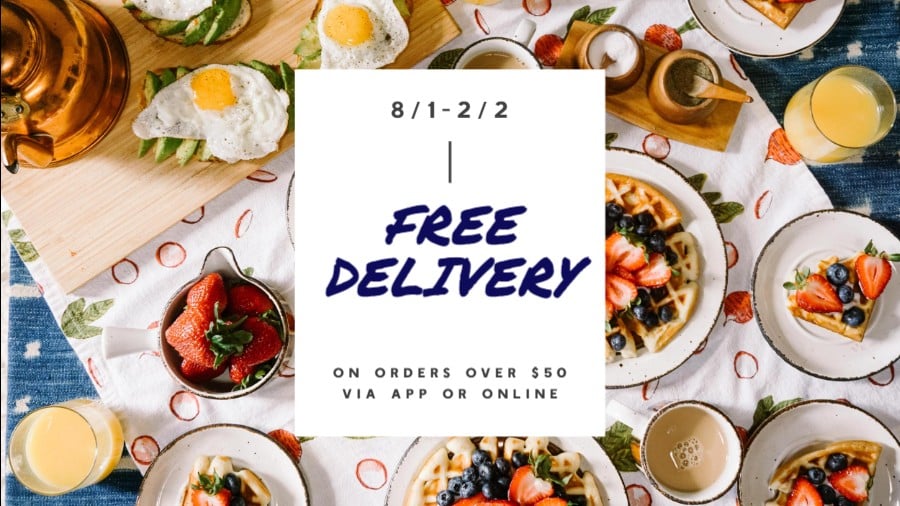 Save time, money and the planet There's no need to design, print, ship, and install a new restaurant menu every time there's a change. You don't have to erase sold out items or scribble over price changes. You can easily create beautiful signage in minutes and display it on one screen or many in just a few clicks.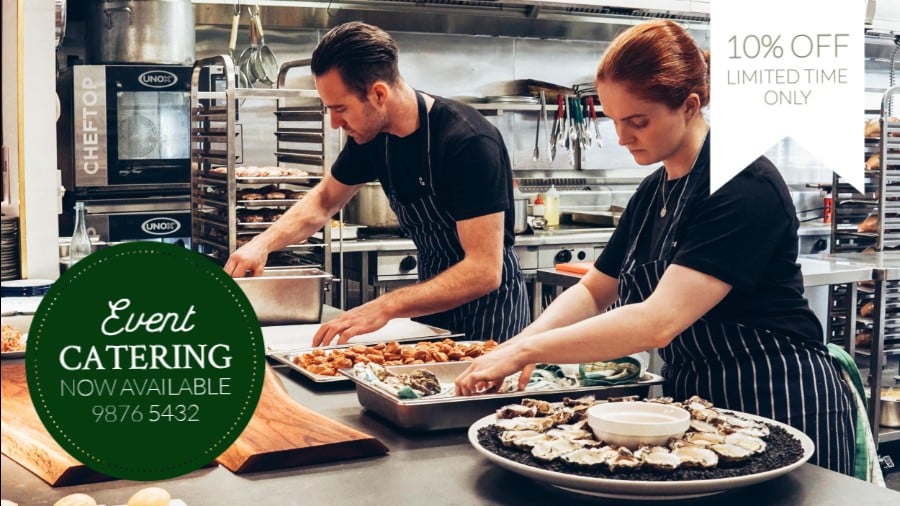 Improve customer experience The stats are amazing – studies show digital signs lead to a 33% increase in repeat buyers and a 21% increase in customer satisfaction. In restaurants, in part, it's because digital restaurant menu signs are easy to read and always up to date so they're not disappointed when their choice is unavailable.
---
Is a digital restaurant menu easy for owners and staff to use?
It is if you choose the right digital signage partner.
Mandoe's simple drag and drop digital signage builder allows literally anyone to create and launch beautiful, impactful digital signage.
You don't need any experience in graphic design. You'll get mind-blowing results with our self-service, Canva-style system. We'll teach you how to create, manage and display your own animated content for your restaurant in four easy steps:
Choose from hundreds of beautiful templates that we've built just for restaurants
Make it your own by adding your own text and images or choosing from our library of millions of stock images, videos icons, graphics, and more
Choose the dates and times for your signage to display
Deploy to one screen or many in seconds
---
6 inspiring ideas for digital restaurant menu content
Day-parting bliss: you can have a menu board that details your breakfast menu, automatically changing over to the lunch or dinner menu at the time you choose. You can have specials that come and go, offer lunchtime drink and food combos and switch to the dessert menu late in the evening. It's all pre-programmed so you and your staff can focus on serving your customers.
Education: you can use your screens for staff training out of hours, or you can let customers know the drill. Explaining how to check-in and sharing social distancing requirements and ordering processes via your screens will free up staff time so they can speed up service and improve customer satisfaction. If your country has legal requirements to share nutritional information, digital signs are great for that too.
Entertainment: you can reduce perceived wait times by showing sport, current affairs or jokes on your screens. Here's a corny food gag to get your creative juices flowing:

Did you hear about the new restaurant on the moon?
Great food but no atmosphere

Engagement: telling stories builds relationships and makes customers more likely to return. So, introduce the chef, have a live kitchen cam, share a favourite recipe or interview the farmer who supplies the produce. You can update content remotely and push to one screen or many, so you can customise your content if you have several locations.
Getting social: Food selfies are a thing, and certain target markets will love seeing their posts on your social feed while they're in the restaurant. This encourages them to share through their networks and positive word of mouth can grow your business reputation.
Earning: depending on your venue, you could set up a new revenue stream by selling advertising space to local businesses on your screens
---
Mandoe in action 
We've been helping businesses grow with our digital signage solutions for more than a decade.
Ribs and Burgers – a restaurant menu digital signage success story
Not only is Ribs and Burgers the best provider of ribs in Australia, but they also pride themselves on their innovation in the digital technology space. Mandoe has helped Ribs and Burgers build their in-store customer experience with digital menu boards.
With Mandoe, we no longer have to print, send and post paper menus in our restaurants. We can update prices, create specials and combo deals, and more all from head office. Mandoe has reduced our annual costs by 30% and helped us increase sales by over 9%. Adam Issa, Group Marketing Manager - Seagrass Boutique Hospitality Group
---
How much does digital signage cost for restaurants?
Digital signage is extremely affordable. The return on investment is strong. Studies show that average sales grow by 30% when restaurants introduce digital signage. There's also a huge saving that comes from not spending money getting posters printed or paying staff to update menu boards. Restaurant owners report that it easily pays for itself. Prices can vary, but as a guide, you can get started for around $35 per month.
Talk to our experienced
sales team
to get a pricing package tailored to your business.
---
Restaurant digital signage FAQs
Can I use my own screens?
We have a range of options available, book a free consult to work out what's best for you.
Is it web-based?
The content creation tool is available online for you to use wherever you are. You can deploy to one screen or many in just a few clicks.
Can I use my own photos and other content?
Yes. There are millions of images, videos, icons and more in our library, or you can upload and use your own.
---
Try Mandoe's instant digital signage builder for free 
Want a free test drive of Mandoe's content creation tool? You'll see just how easy it is for restaurants to create beautiful digital signage with a free trial of our intuitive drag and drop interface.
Create beautiful digital signage for your business in minutes using our restaurant templates and enormous library of images, videos, icons and graphics.
Download your videos and share them with the world for free.
No design experience needed with our intuitive drag and drop system and pre-designed restaurant templates
No need to enter any payment details, no obligation to buy
Written by Lachlan Ross
Marketing Manager at Mandoe
I'm a SAAS-focused marketer with 10+ years of experience who likes to think I've got a way with words - thanks for stopping by and checking out this blog.