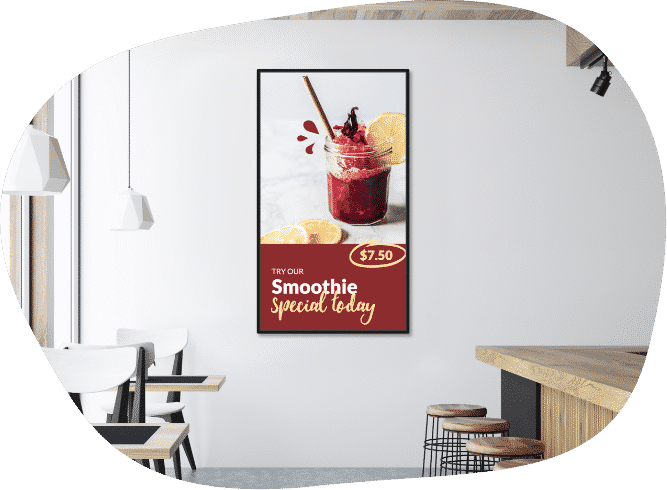 Craft attention-grabbing digital signage for your hospitality venue
Mandoe digital signage software powers screens at hospitality venues around the world.
How It Works
Create attractive, professional digital signs
Mandoe's drag and drop builder makes it possible for anyone to create, schedule, and deploy beautiful digital signage for hospitality venues' screens.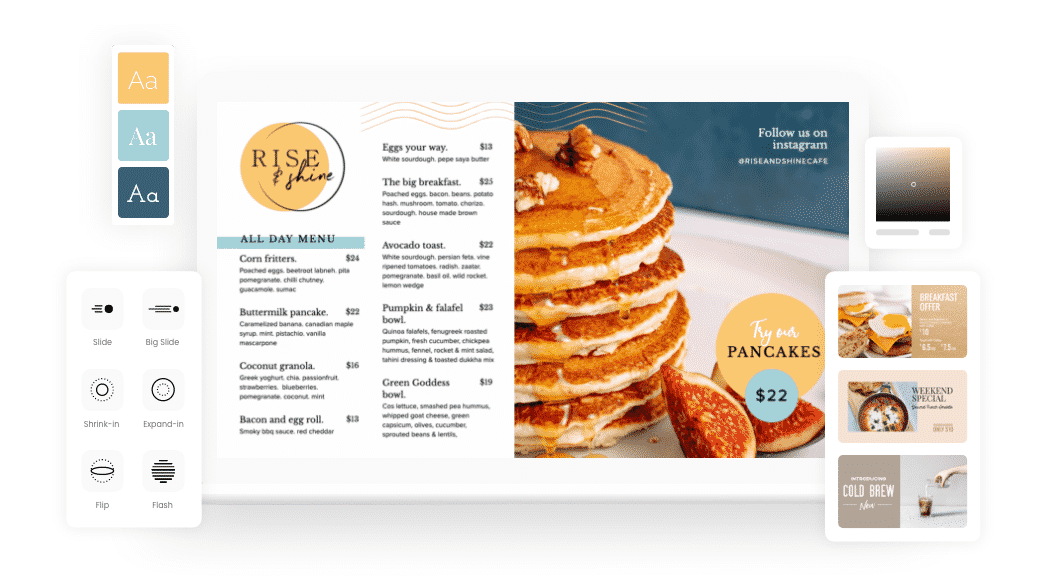 Start with an impressive digital signage template
Tell Mandoe a little about the signage you need, and the software quickly generates thousands of templates hospitality venues will love.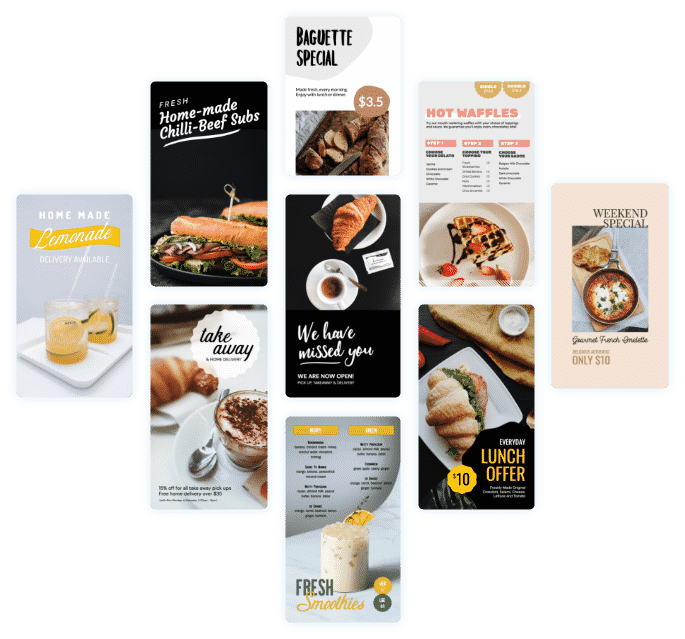 Make it yours
Customise your hospitality venue's
digital signage
by uploading photos or choose from thousands of stock images, text styles, icons, graphics & more.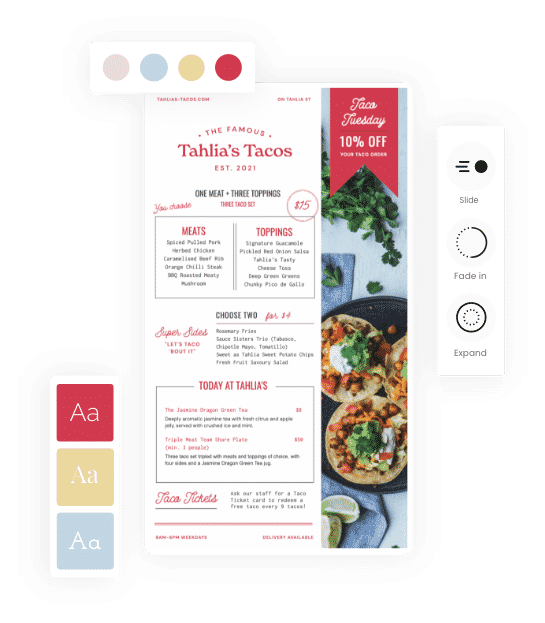 Easily deploy to one or multiple screens
Send your newly created digital signage from your Mandoe account directly to your hospitality venue's screens.
Deploy to one screen or many
Depending on the configuration of your venue, you can group screens or send signage to a single display.
Set dates for your signage to display
Choose which days you want your signage to display. Perfect for changing your digital displays to match an event's theme or to meet special requests from clients.
Set times for your signage to display
Select the times you want your signs to start and end. Perhaps you want different signage for the morning and afternoon.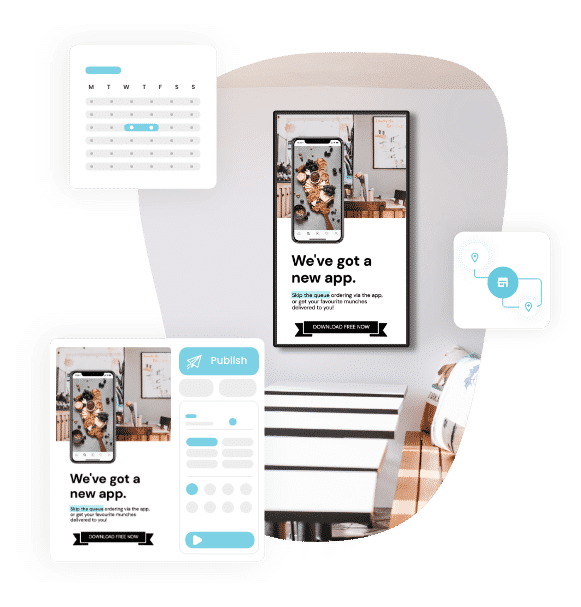 Get insights into what's working and what isn't
Measure how your signage impacts sales by comparing Mandoe's display history against your hospitality venue's revenue.
Templates for hospitality
Every Mandoe account comes with thousands of beautiful digital signage templates hospitality venues will love, including:
Landscape Digital Signage Templates
Portrait Digital Signage Templates
Use Cases for Digital Signage