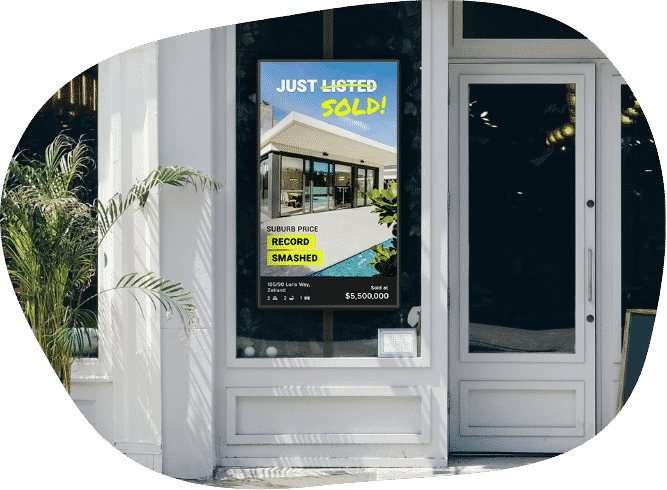 Get professional digital signage for your real estate agency
Real estate agents worldwide use Mandoe to create professional digital signage for their offices
How It Works
Create digital signage in a matter of minutes
Real estate agents can use Mandoe's drag and drop builder to quickly create digital signage for any screen size.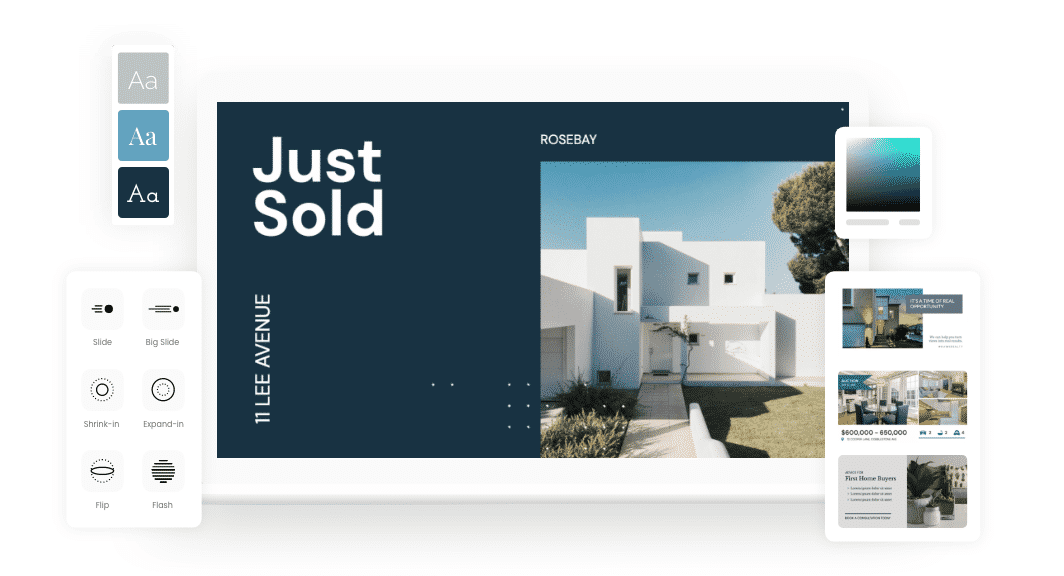 Start with a professional template
Mandoe asks a few questions about your sign and then instantly generates thousands of real estate templates for you to choose from.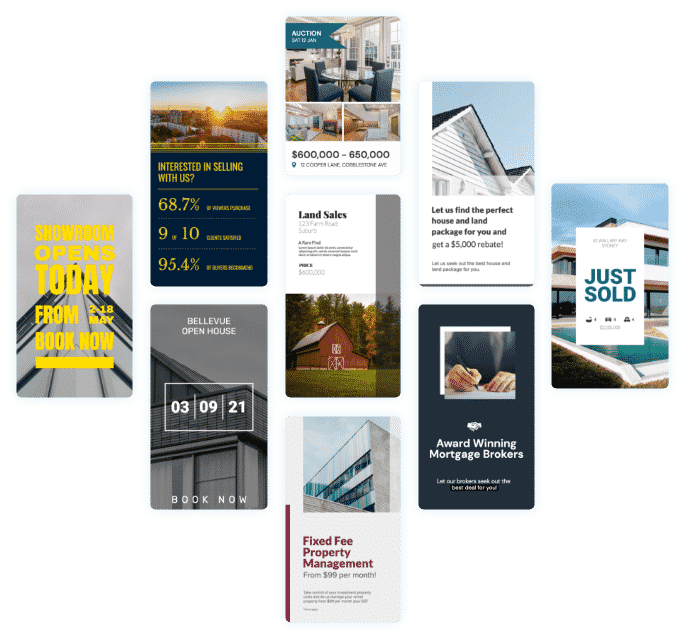 Make the template yours
Mandoe provides you with an extensive library of icons, images, graphics, fonts and more so you can create
digital signage
that matches your real estate agency's brand.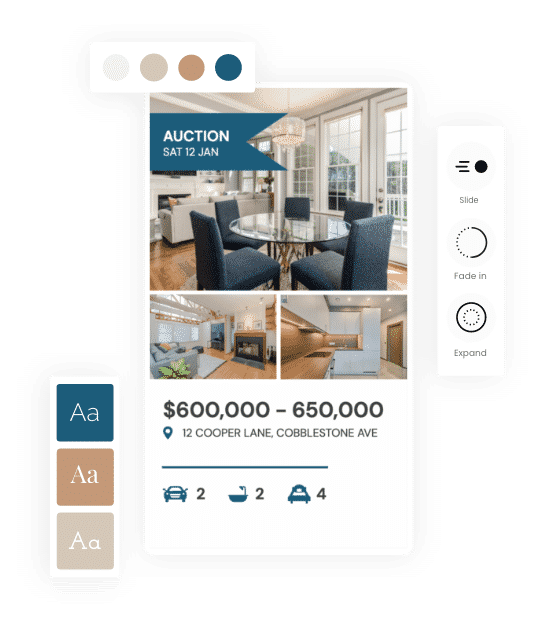 Easily deploy to one or multiple screens
Deploy your signs to your real estate office displays with just a few clicks.
Deploy to one screen or many
You can group screens or send your signage to a single display.
Set dates for your signage to display
Set a start and end date. Perfect for time-sensitive special offers.
Set times for your signage to display
Set the times you want your signs to appear in your real estate offices during the day. Maybe you want different signs for the morning and afternoon.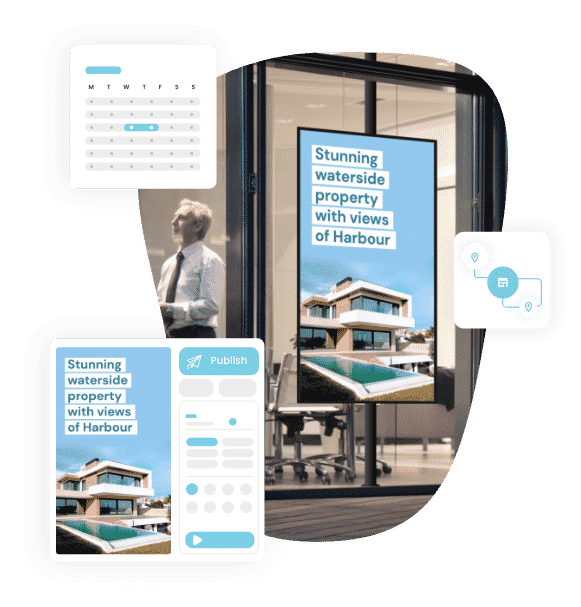 Get insights into what's working and what isn't
Use insights from Mandoe's display schedule against your real estate sales and enquiries to find out which signs work best.
Templates for real estate
Your Mandoe account comes with thousands of templates, many that are custom-made for the real estate industry. Create professional sales and rental advertisements for your digital displays.
Landscape Digital Signage Templates
Portrait Digital Signage Templates
Use Cases for Digital Signage