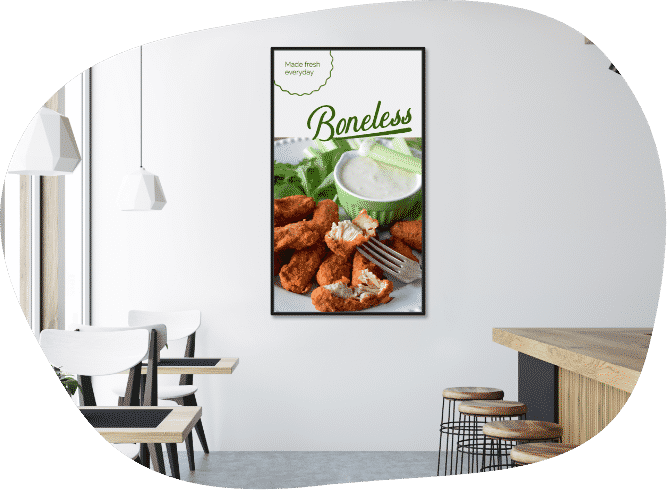 Create mouth-watering digital signage for your fast food restaurant
Fast food restaurants love using Mandoe because they can create beautiful digital signage in minutes.
How It Works
Create beautiful digital signage
With Mandoe's simple drag and drop editor, making digital signage for your fast food restaurant is as simple as flipping a burger on the grill.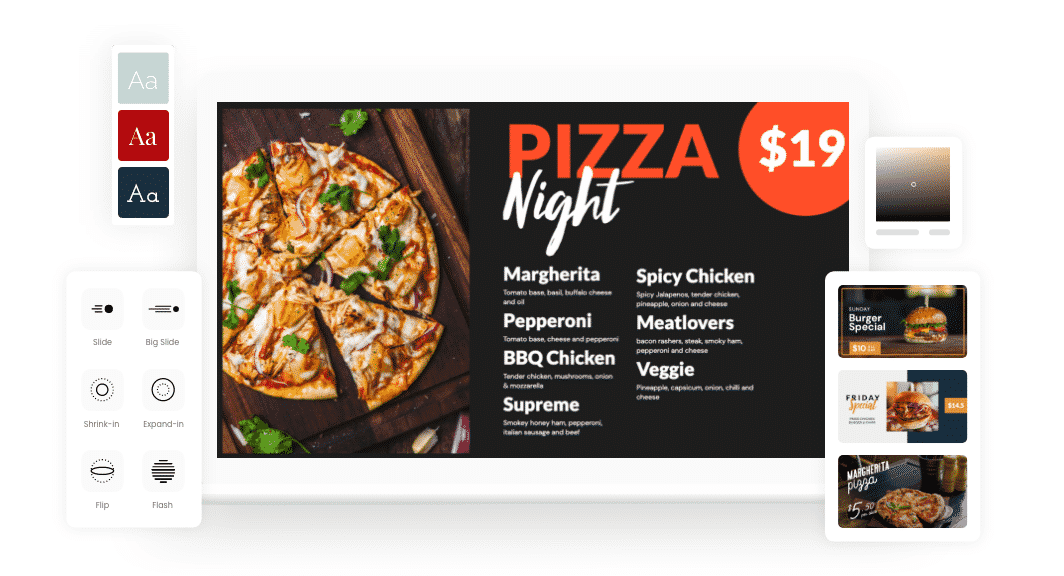 Start with a beautifully crafted template
Mandoe will ask a couple of questions about your signage requirements before generating thousands of awesome fast food templates.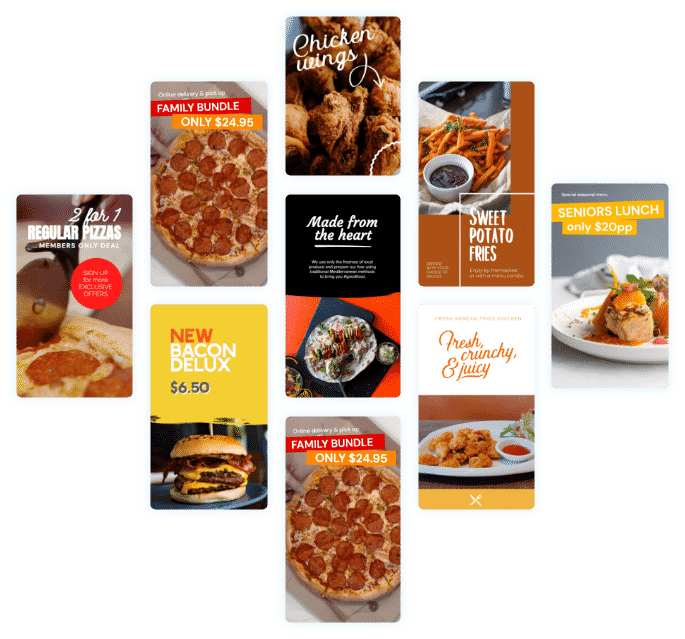 Customise to your liking
Make any template match your fast food restaurant's brand with stock photos, graphics, icons, and more.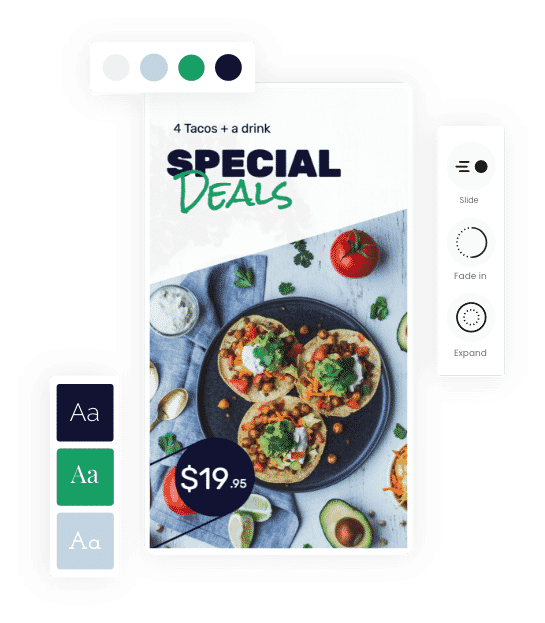 Easily deploy to one or multiple screens
Once you're done creating, send your new signs to your fast food restaurant's screens with just a few clicks.
Deploy to one screen or many
Mandoe lets you group screens or sends signage to a single display.
Set dates for your signage to display
Set the start and end dates for your
digital signage
to display in-store. Perhaps you have different menus on weekdays and weekends.
Set times for your signage to display
Choose the time of day you want your signs to display. Change your fast food menus for breakfast, lunch, and dinner.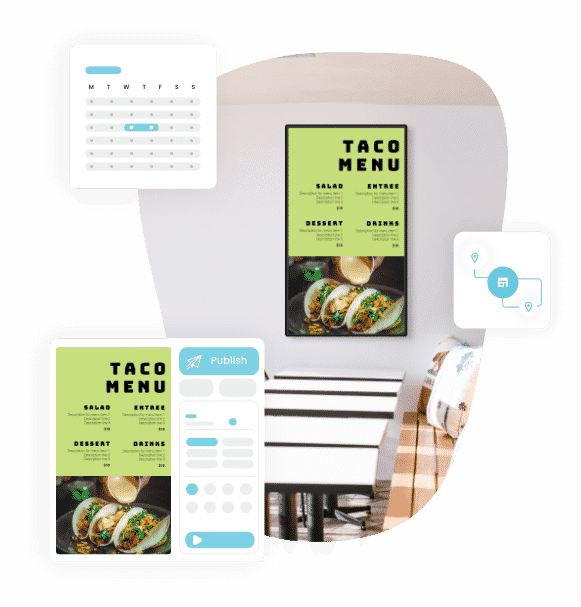 Get insights into what's working and what isn't
View Mandoe's display history to measure the success of each sign against your fast food restaurant's sales records.
Templates for fast food
Every Mandoe account comes with thousands of templates that are perfect for the fast-food industry:
menu boards
, meal deals, limited promotions, 2-for-1 offers, all at your fingertips.
Landscape Digital Signage Templates
Portrait Digital Signage Templates
Use Cases for Digital Signage