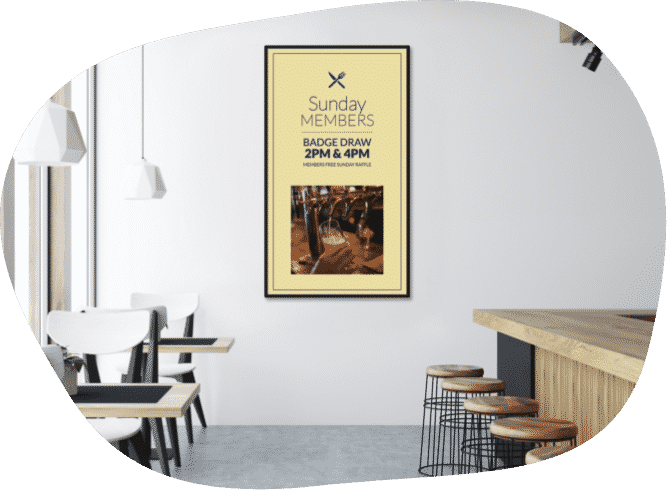 Create beautiful digital signage for your bar
Use Mandoe's digital signage software to design signs that encourage customers to spend more money at your bar
How It Works
Craft stunning digital signage
Mandoe's drag-and-drop builder is so easy to use that even a bartender with no design experience can create appealing digital signage in minutes.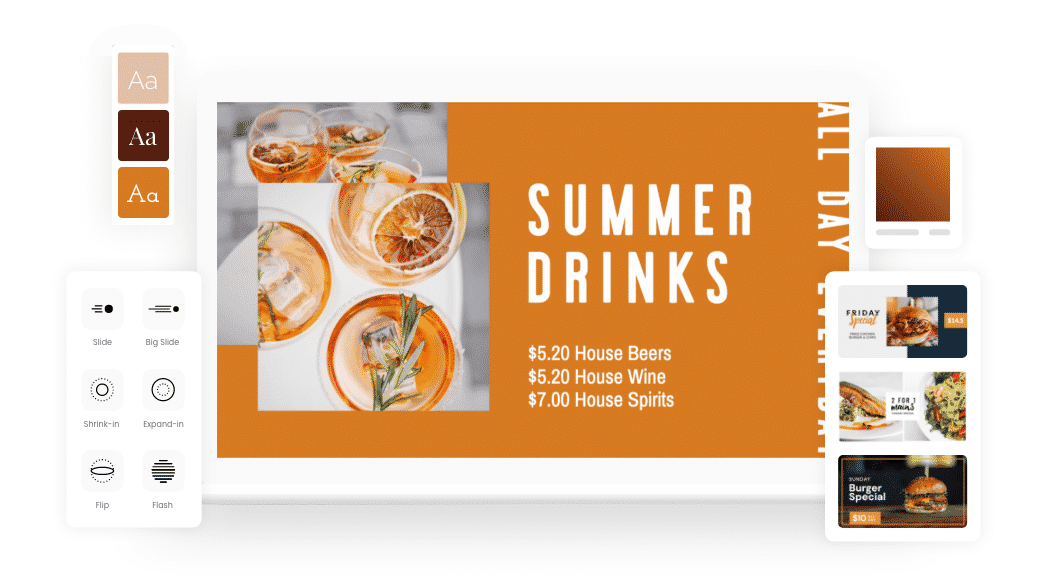 Start with an ideal template
Mandoe will ask a few questions about the signage you need for your bar and instantly recommend thousands of relevant templates.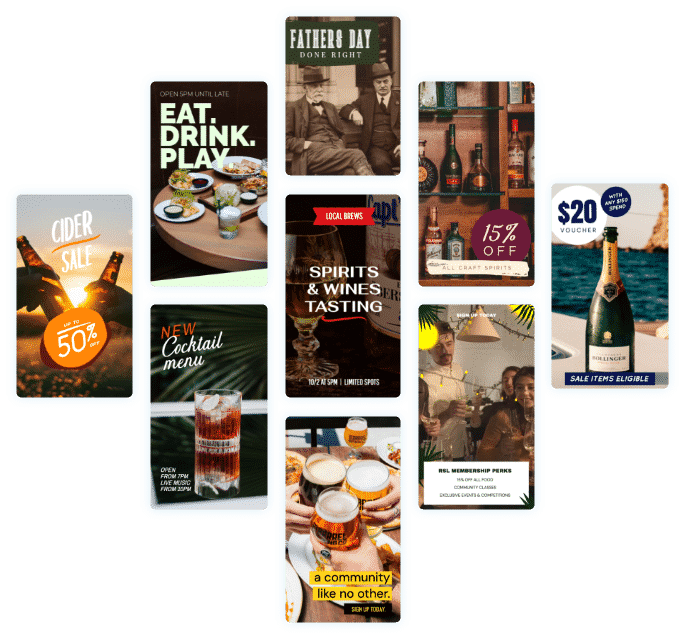 Personalise it to meet your needs
Customize your favourite template with images from your bar, or use Mandoe's vast library of stock photos. You can also use icons, graphics, font styles and more to ensure signage is on-brand every time.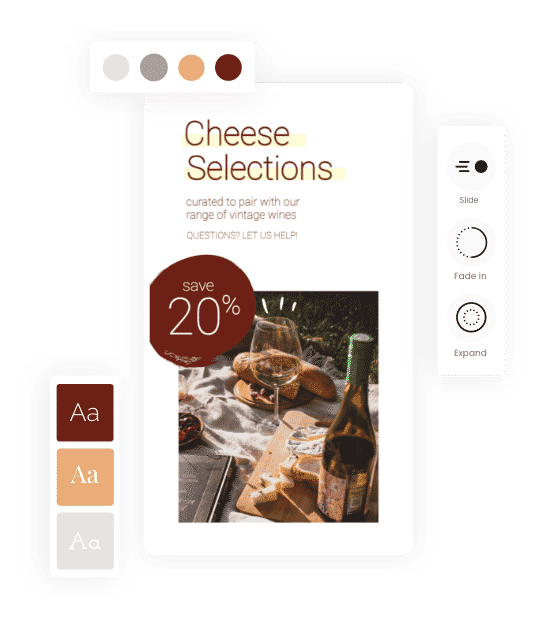 Easily deploy to one or multiple screens
Once you have finished designing, you can connect your bar's screens and deploy signage straight from Mandoe's dashboard.
Deploy to one screen or many
Connect all of your bar's screens and then deploy to one or many. Mandoe allows you to group displays depending on location, placement, screen size, or however you choose.
Set dates for your signage to display
Schedule your start and end dates. Perhaps you want different signs for weekdays and weekends.
Set times for your signage to display
Set the start and end times you want signs to display on your bar's screens. Perfect for happy hour promos and drinks specials.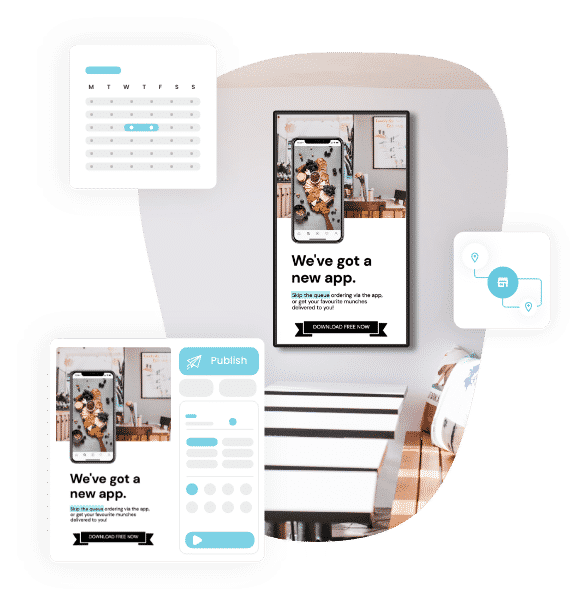 Get insights into what's working and what isn't
Compare your bar's sales data against Mandoe's display history to see which signage encourages customers to spend more.
Templates for bars
Your Mandoe account includes hundreds of professional-grade templates for bars, including drink specials, themes, and more.
Landscape Digital Signage Templates
Portrait Digital Signage Templates
Use Cases for Digital Signage