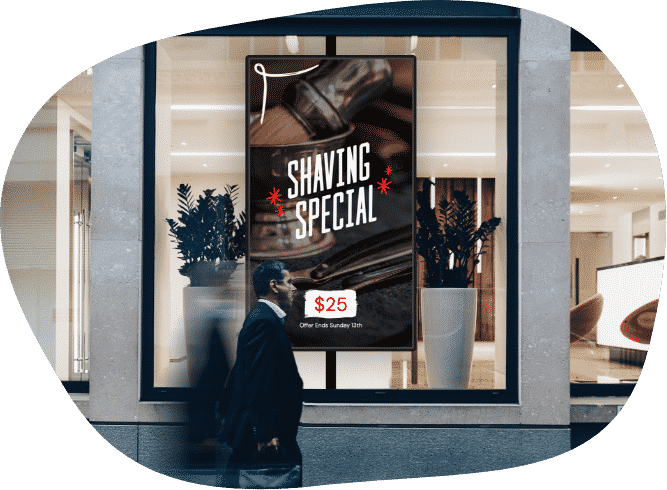 Get professional digital signage for your barber shop
Many businesses, including barbershops, use Mandoe digital signage software to create visually appealing signs for their stores
How It Works
Create impactful digital signage in minutes
Use Mandoe's drag and drop builder to create appealing digital signage without any design skills.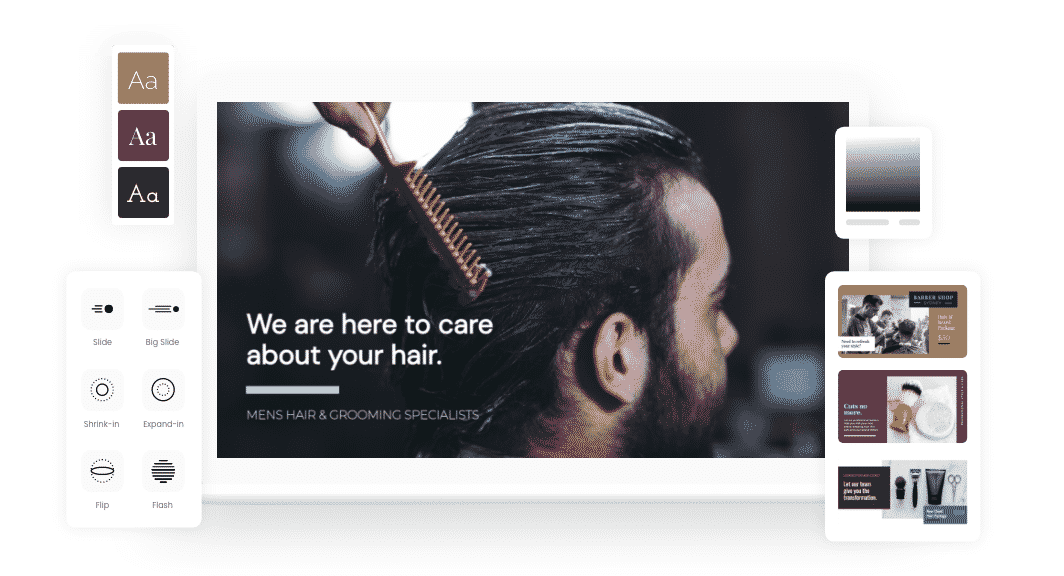 Start with an eye-catching template
Mandoe will ask a few questions to learn more about what you want to create. Then, the software instantly generates hundreds of templates for your barbershop.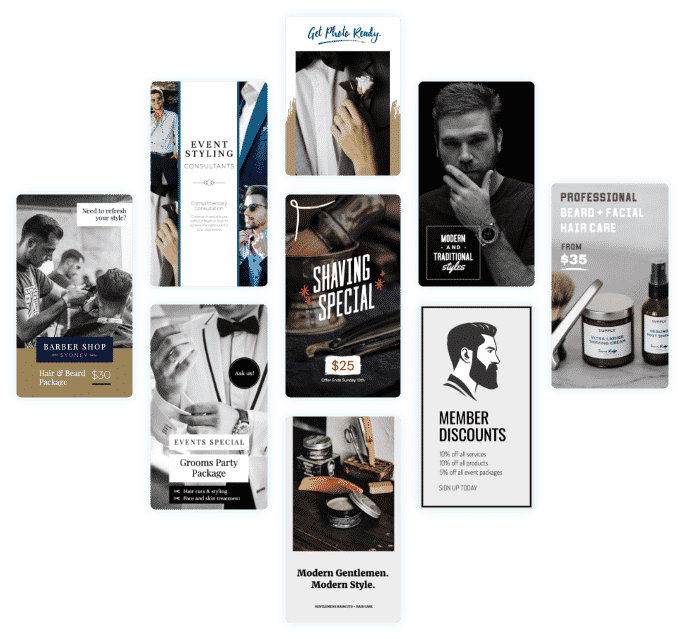 Make it your own
Mandoe has a massive library of fonts, colors, icons, images and more to help match any template to your barbershop's brand.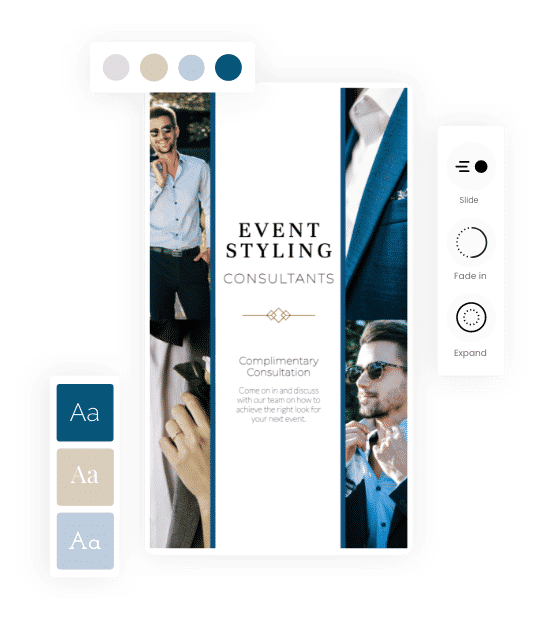 Easily deploy to one or multiple screens
You can schedule and deploy your new signage to your barbershop's screens right from Mandoe's dashboard.
Deploy to one screen or many
Group screens together or send to a single display. Mandoe makes it possible to connect to any screen, including TVs, tablets, professional displays, and more.
Set dates for your signage to display
Choose a start and end date. Perfect if you want to run limited promotions or display different signs throughout the week.
Set times for your signage to display
Set the start and end time. Perhaps you want to show different signage at your barbershop in the morning and afternoon.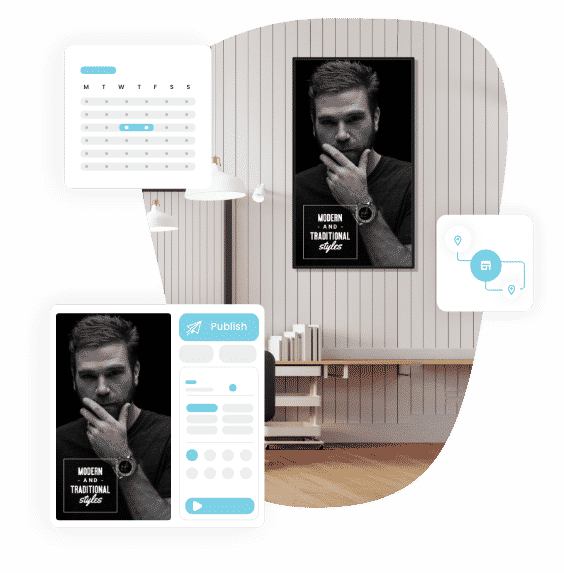 Get insights into what's working and what isn't
Review your Mandoe signage history with your barbershop's sales records to determine which signs have the most impact.
Templates for Barbers
Mandoe's team of designs provide hundreds of templates for barbers to use, including product and service cards, promotional deals, and more.
Landscape Digital Signage Templates
Portrait Digital Signage Templates
Use Cases for Digital Signage