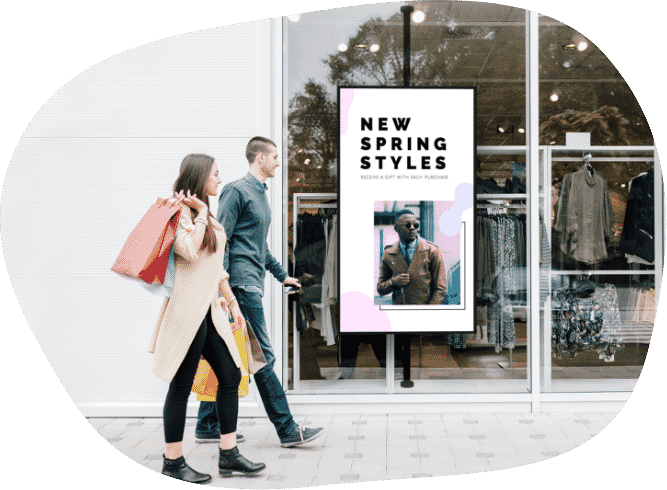 Create fashionable digital signage for your clothing store
Clothing stores around the world use Mandoe to create stunning digital signage for fashion campaigns, new products, clearance sales, and more
How It Works
Create beautiful digital signage
Mandoe's intuitive and straightforward drag and drop editor makes it easy for anyone to create beautiful digital signage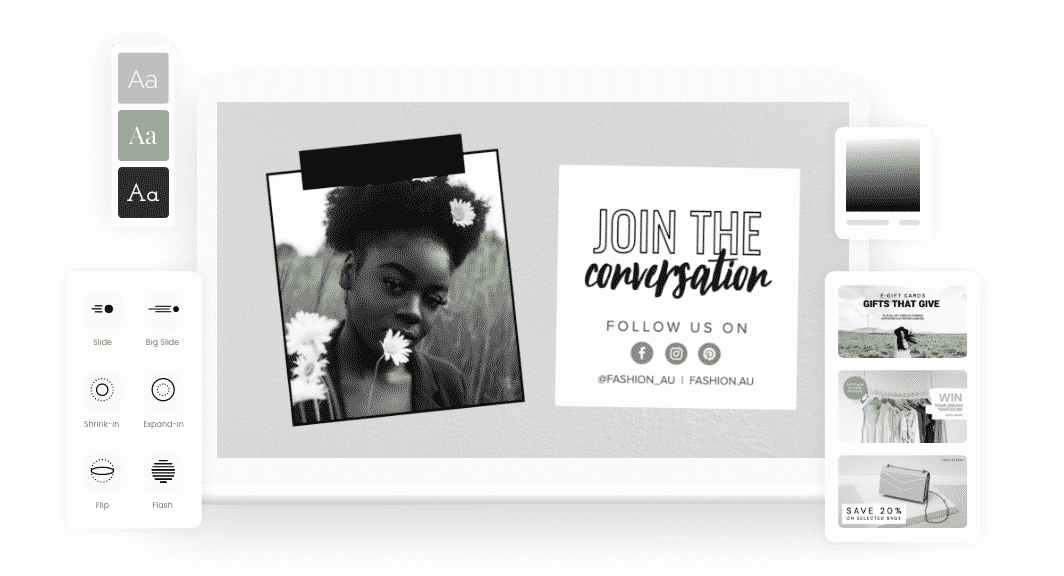 Get started with one of our professional templates
Each new design starts with a few questions about the signage you need for your clothing store before Mandoe instantly generates thousands of amazing templates to choose from.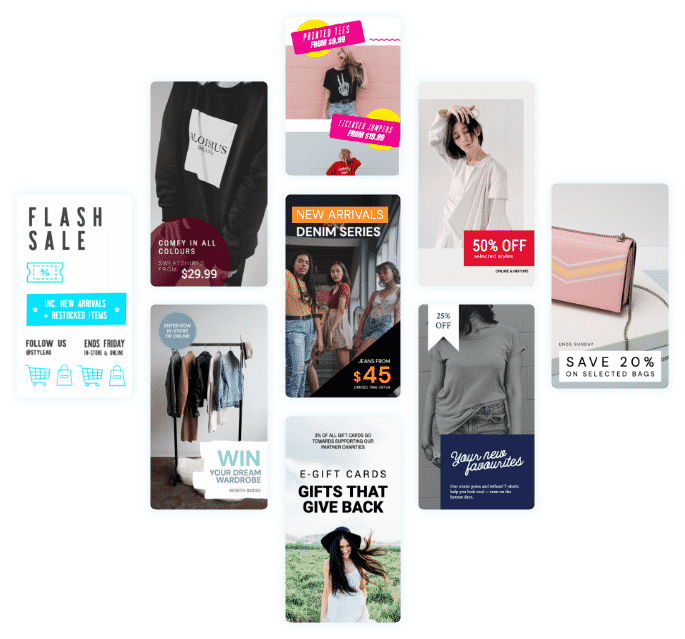 Make it your own
To customise a template, upload your logo and photos or choose from Mandoe's vast library of digital assets, including text styles, icons, graphics, and more.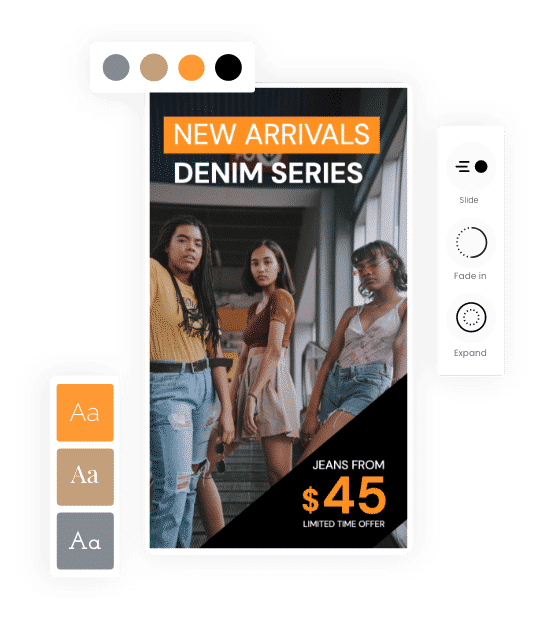 Easily deploy to one or multiple screens
Deploy your new Mandoe signage to your clothing store's screens with just a few clicks.
Deploy to one screen or many
Mandoe lets you configure your screens to match your clothing store's layout. You can group displays or send signs to just one screen.
Set dates for your signage to display
Choose start and end dates for each of your signs. Perfect for creating seasonal fashion campaigns.
Set times for your signage to display
Program your start and end times. Mandoe gives you complete control to change your clothing store's screens as many times as you like during the day.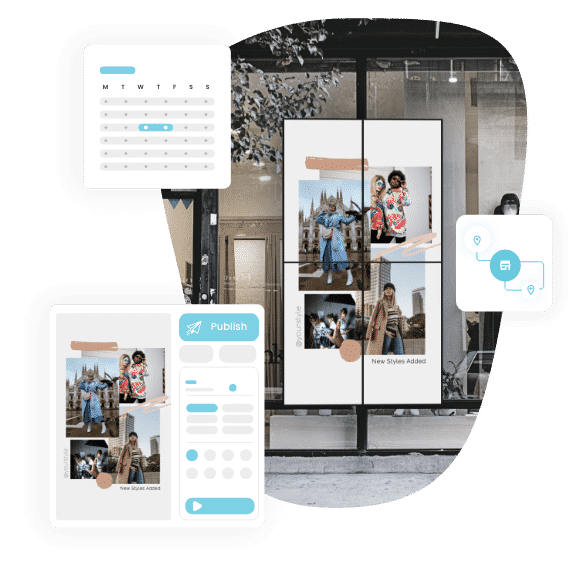 Get insights into what's working and what isn't
Want to know which signage campaigns deliver the best results? Use Mandoe's display history with your clothing store's sales records to determine which signs are your winners and losers.
Templates for Clothing/Fashion Stores
Your Mandoe account comes with thousands of beautifully designed signage templates, perfect for advertising the latest fashion, showcasing new products, seasonal sales, and much more.
Landscape Digital Signage Templates
Portrait Digital Signage Templates
Use Cases for Digital Signage