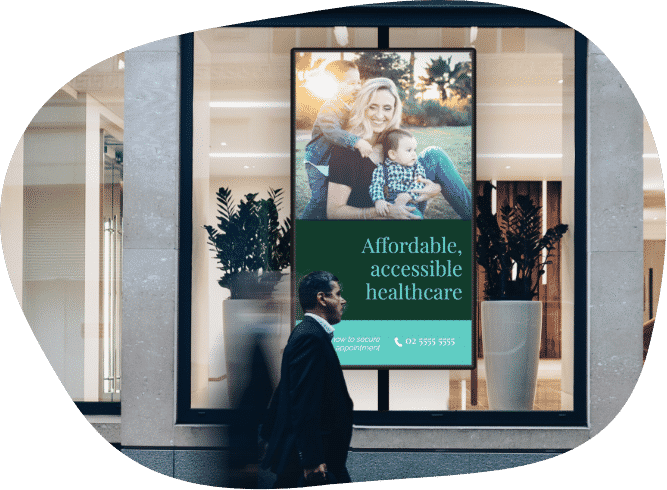 Get beautiful digital signage for your doctor's office
Mandoe digital signage software allows doctors to design professional signs in minutes without any design experience
How It Works
Quickly create professional digital signage
Mandoe features an intuitive drag and drop editor that even doctors can use to create professional-looking signage quickly.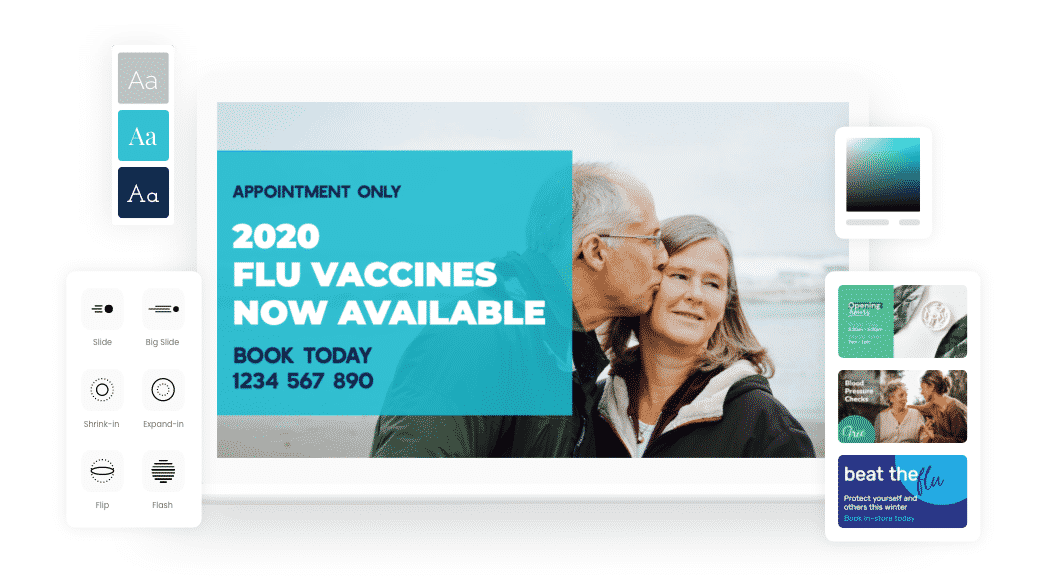 Start with a beautiful template
Mandoe will ask a few questions about your design and then instantly display thousands of templates for you to use.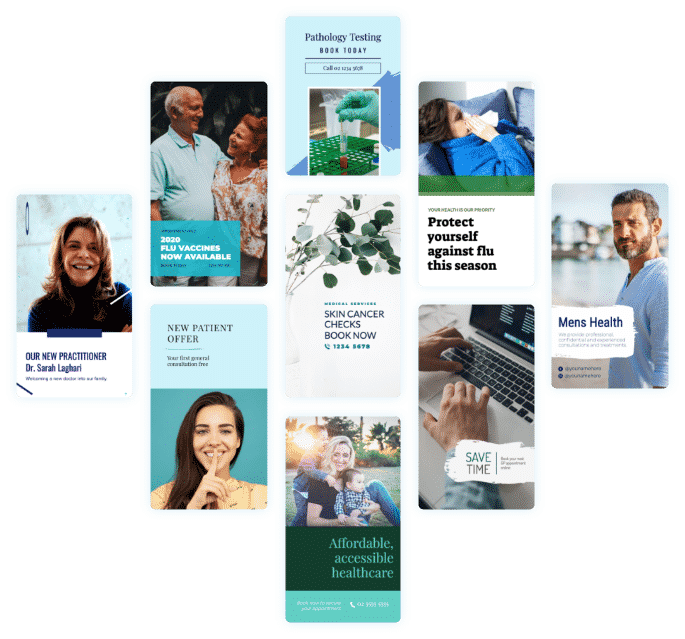 Make it your own
Mandoe has everything you will need to create beautiful signage for your doctor's rooms, including text styles, graphics, stock images, icons, and more.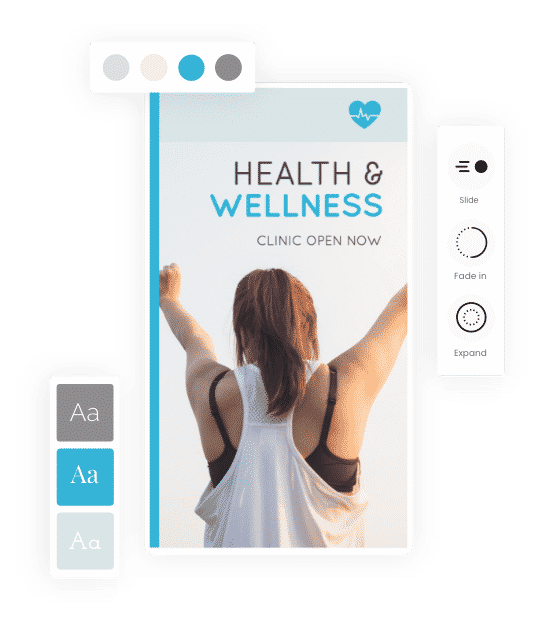 Easily deploy to one or multiple screens
After you're finished designing, quickly schedule and deploy your new
digital signage
with just a few clicks.
Deploy to one screen or many
Use Mandoe to group the screens inside your doctor's practice or send signs to a single display.
Set dates for your signage to display
Choose which dates you want your signs to appear. Great for limited offers or seasonal reminders for the flu shot.
Set times for your signage to display
Set the start and end time. Maybe you want to swap signs during the day.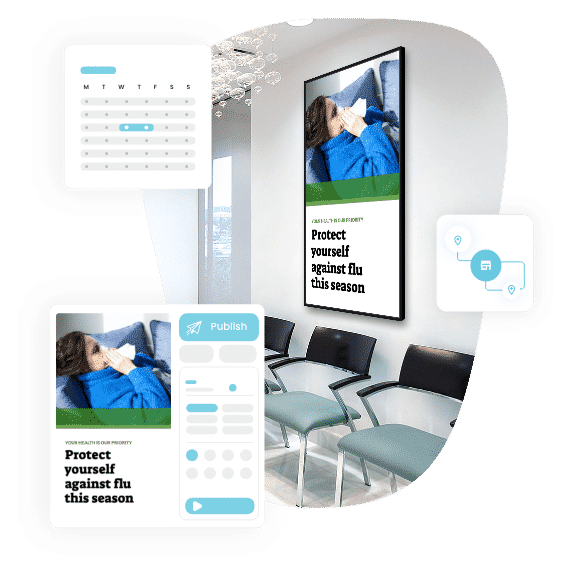 Get insights into what's working and what isn't
Use Mandoe's display analytics with sales and enquiry data from your doctor's practice to determine which signs are most effective.
Templates for doctors
Your Mandoe account comes with hundreds of beautifully designed templates for doctors and other medical practices.
Landscape Digital Signage Templates
Portrait Digital Signage Templates
Use Cases for Digital Signage