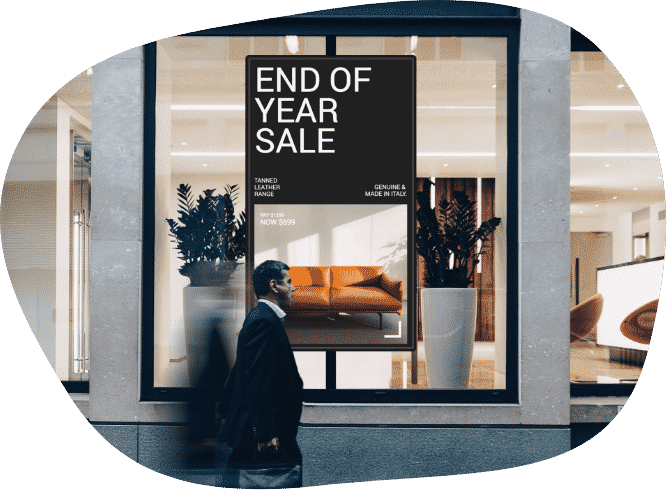 Create beautiful digital signage for your homewares store
Increase sales at your homewares store with professional signs designed using Mandoe's digital signage software.
How It Works
Create beautiful digital signage
With Mandoe's drag and drop builder, you don't need any design or technical skills to create beautiful digital signage for your homewares store.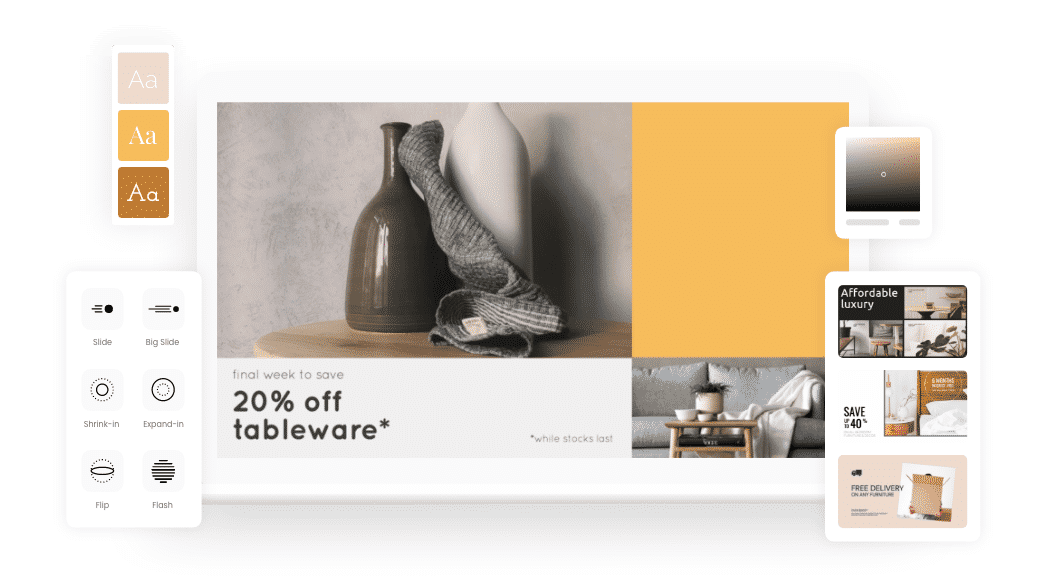 Start with a beautiful template
Answer some questions about your signage requirements, and Mandoe creates thousands of template ideas to get you started.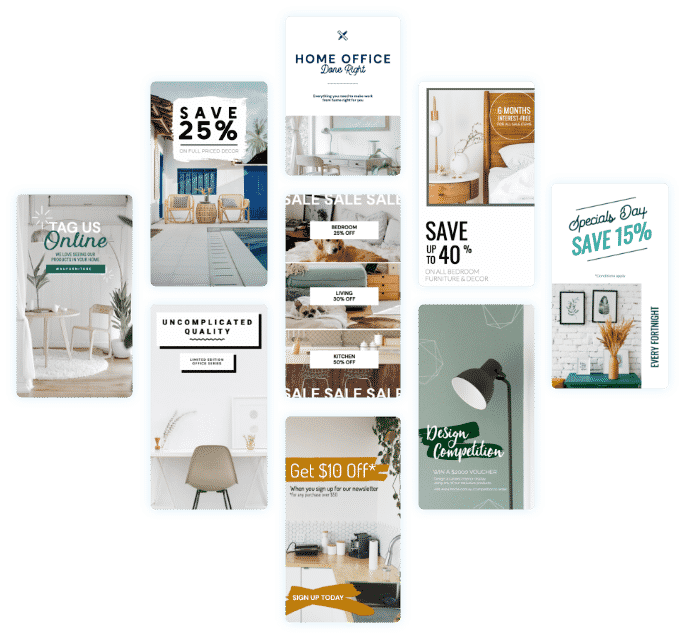 Make it yours
You can upload images or choose from a massive archive of stock photos. Mandoe also has text styles, icons, graphics and more, so you can customise any template to match your brand.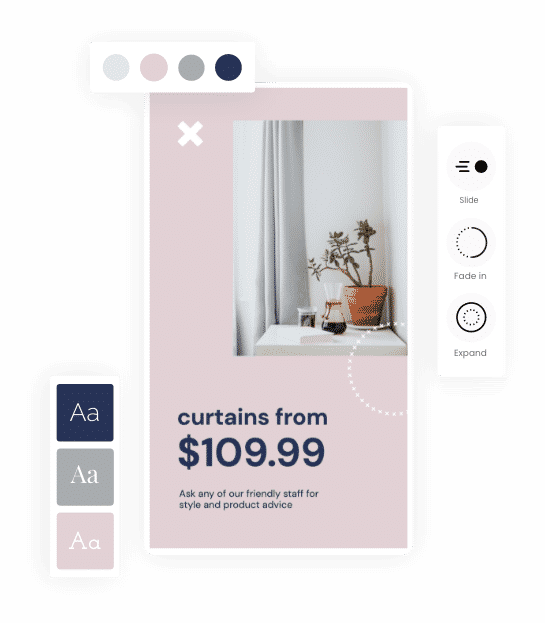 Easily deploy to one or multiple screens
No need to download or transfer your signage to another application; Mandoe even allows you to schedule and deploy your designs straight to your homewares store's screens.
Deploy to one screen or many
You can send your
digital signage
to groups of screens or a single display. Mandoe gives you complete control over your screen grouping and layout.
Set dates for your signage to display
Choose the start and end dates you want your signage to run or send a sign to display for a single day.
Set times for your signage to display
Set the start and end times for your signs. You can rotate signs as many times as you like throughout the day.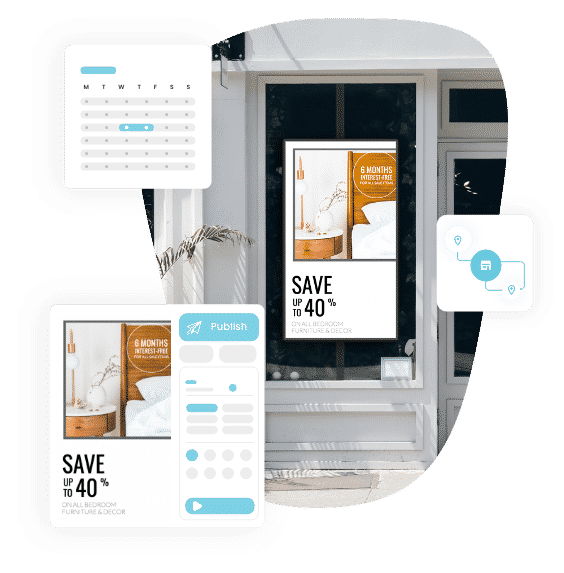 Get insights into what's working and what isn't
Mandoe saves your display history so you can review your homeware stores sales records to determine which signage delivers the best results.
Templates for Homeware Stores
Every Mandoe account comes with thousands of retail templates perfect for homewares stores—limited offers, 2-for-1 deals, discount sales, and more all at your fingertips.
Landscape Digital Signage Templates
Portrait Digital Signage Templates
Use Cases for Digital Signage