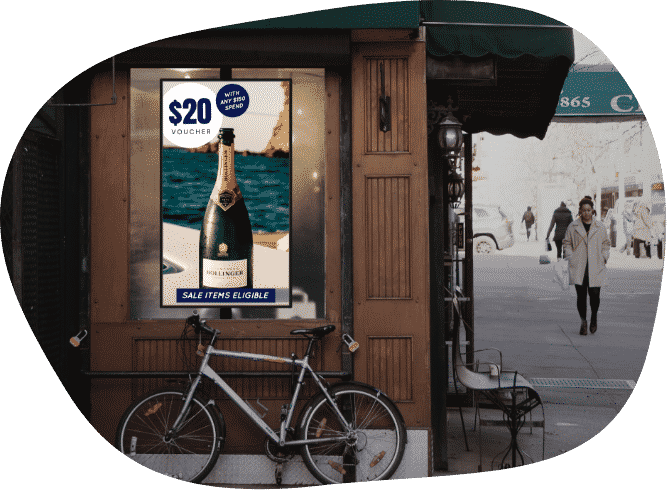 Create beautiful digital signage for your liquor store
Liquor stores around the world are taking control of their digital signage campaigns with professional design signs created using Mandoe
How It Works
Create beautiful digital signage
Create signs in minutes with Mandoe's easy to use drag and drop editor.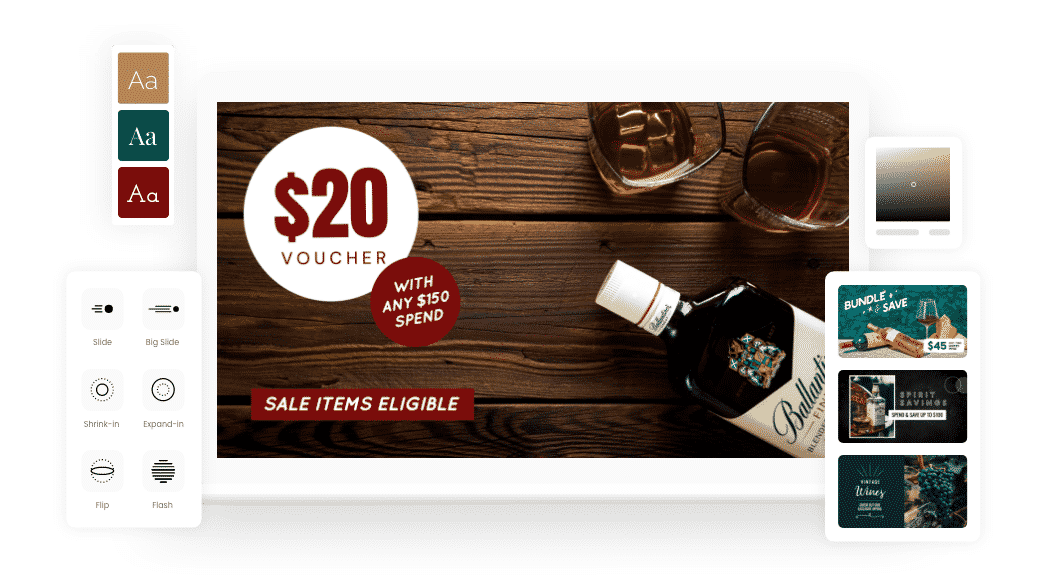 Start with a beautiful template
Let Mandoe know what sort of signage you need for your liquor store, and the software quickly recommends thousands of templates for your to browse through.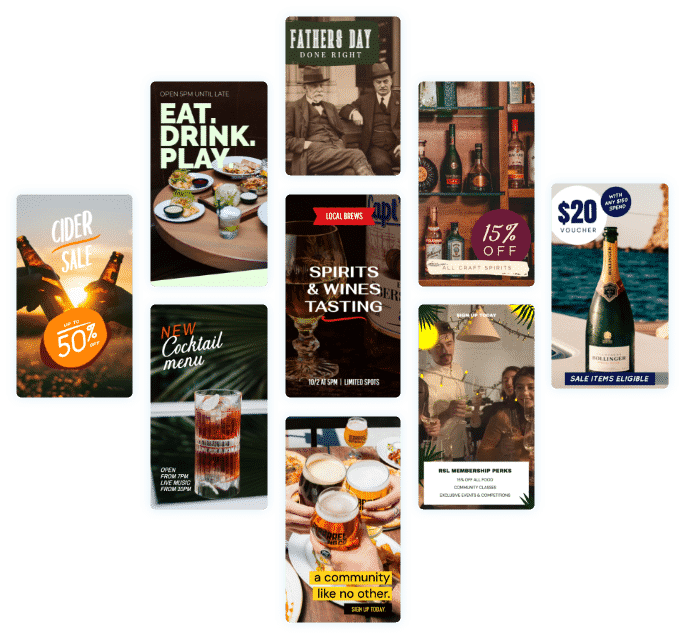 Make it yours
Make any template your own by adding your logo or upload images. Mandoe also provides an extensive selection of digital assets, including stock pics, icons, graphics, text styles and more.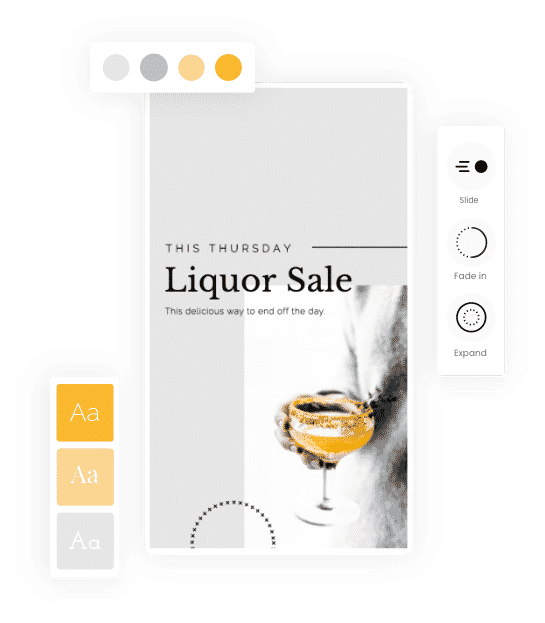 Easily deploy to one or multiple screens
Mandoe doesn't just help you create professional signs, but the software also schedules and deploys your signage to your liquor store's displays.
Deploy to one screen or many
Group your screens (location, screen size, screen type, etc.) or send signs to just one display.
Set dates for your signage to display
Choose which dates you want your signage to run on your liquor store's screens. Perfect for limited offers or weekend promotions.
Set times for your signage to display
Choose start and end times for your signage. Change your signs as many times as you like during the day.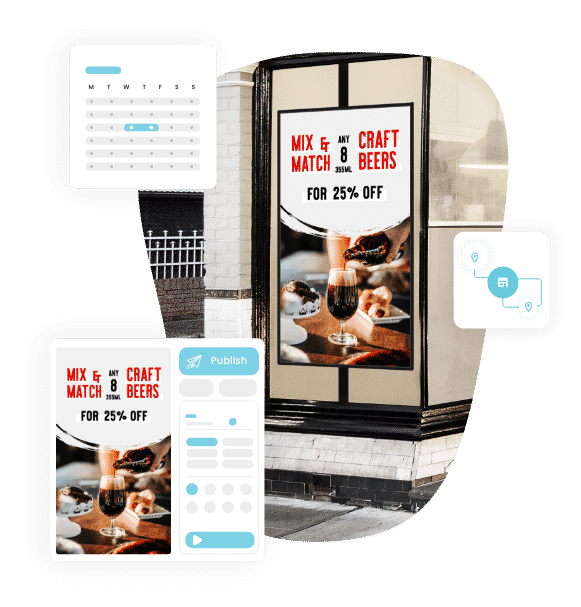 Get insights into what's working and what isn't
Compare your liquor store's daily revenue against Mandoe's display times to identify which signs drive sales.
Templates for liquor stores
Every Mandoe account is loaded with thousands of professionally designed signage templates, perfect for using in liquor stores—2-for-1 deals, limited offers, discount sales, and much more ready for you to customise.
Landscape Digital Signage Templates
Portrait Digital Signage Templates
Use Cases for Digital Signage