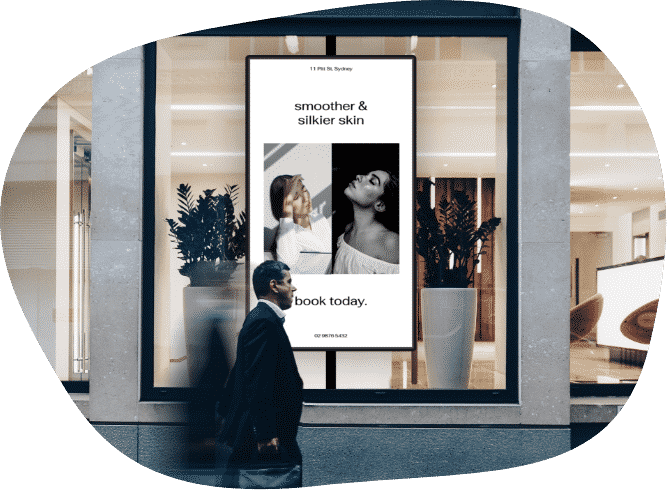 Get professional signage for your skin clinic
Mandoe digital signage software powers screens for businesses worldwide, including some of the best skin clinics
How It Works
Create amazing digital signage fast
Anyone from your skin clinic can use Mandoe's simple drag and drop builder to create eye-catching digital signage in minutes.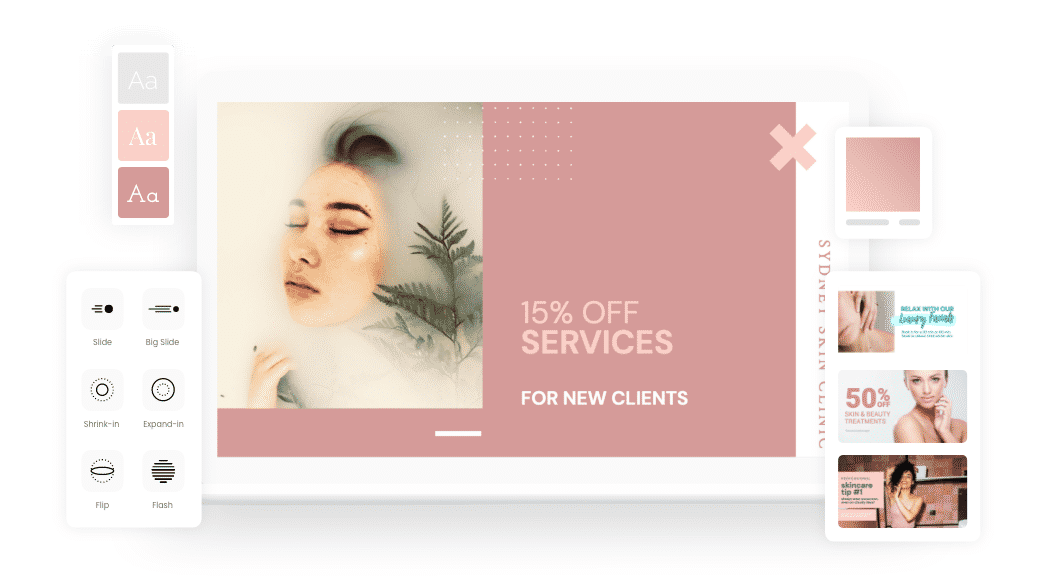 Begin with a template
Mandoe will ask a couple of questions about your skin clinic's signage needs before generating thousands of professionally designed signage templates.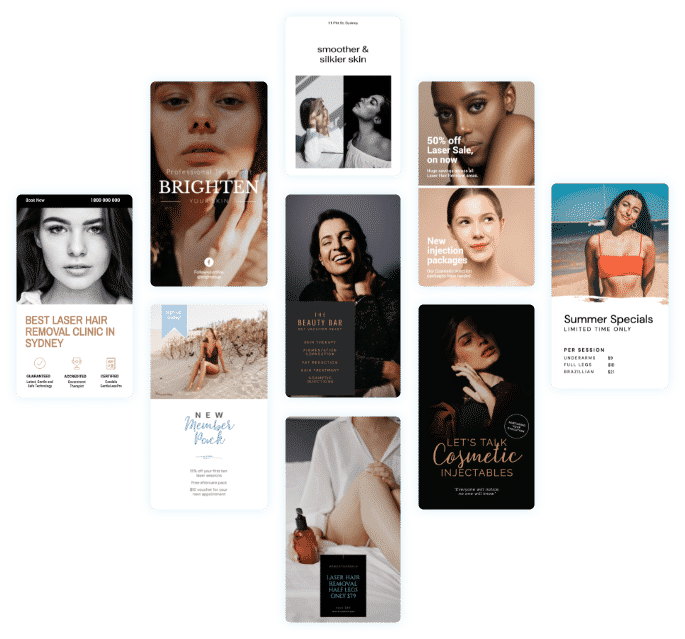 Customise for your needs
Mandoe features a massive library of digital assets, including icons, fonts, colors, images, and more to tweak and customise your favourite template.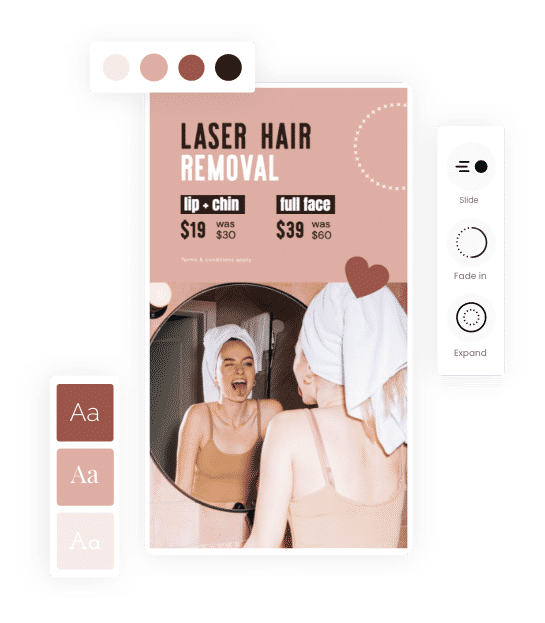 Easily deploy to one or multiple screens
Mandoe connects to a wide range of screen types so you can schedule and automate your skin clinic's
digital signage
.
Deploy to one screen or many
Group screens (by location, placement, screen size, etc.) and send to many at once, or simply send to a single display.
Set dates for your signage to display
Set the start and end date you want your signage to appear. Perfect for limited offers at your skin clinic.
Set times for your signage to display
Set start and end times. Maybe you need different signage in the morning and afternoon hours or just need signs to rotate during the day.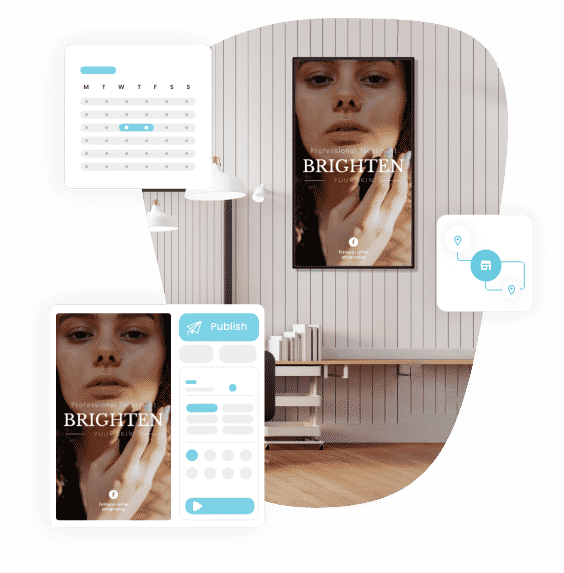 Get insights into what's working and what isn't
Use your skin clinic's enquiry and sales records with Mandoe's display history to determine which signage delivers the best results.
Templates for your skin clinic
Every Mandoe account comes with thousands of templates, many designed with skin clinics needs in mind. Limited promotions, treatment packages, product offers, and many more.
Landscape Digital Signage Templates
Portrait Digital Signage Templates
Use Cases for Digital Signage