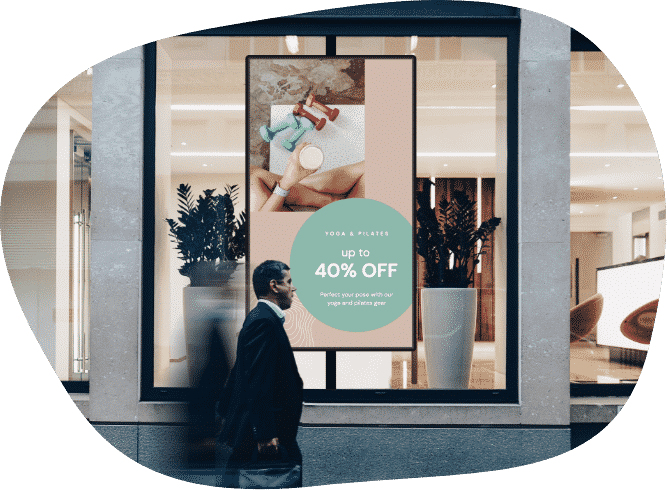 Create impactful digital signage for your sports store
Top sports stores rely on Mandoe digital signage software to create, schedule and deploy signs for their screens.
How It Works
Create beautiful digital signage
Use Mandoe's drag and drop builder to create beautiful digital signage for your sports store quickly and easily.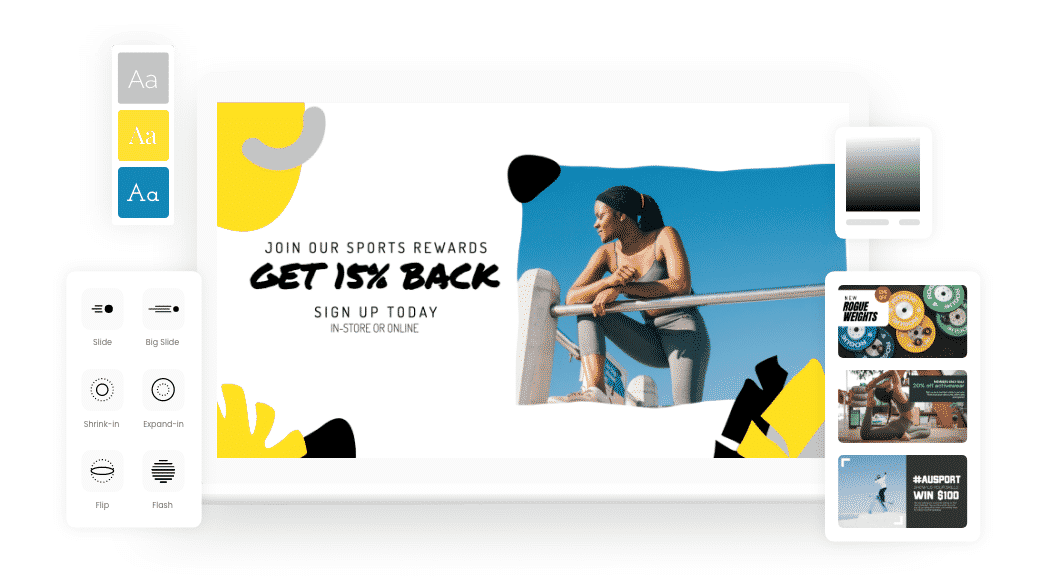 Start with a beautiful template
Just add a few details about the signage you need, and Mandoe will instantly create thousands of sports-related templates to get you started.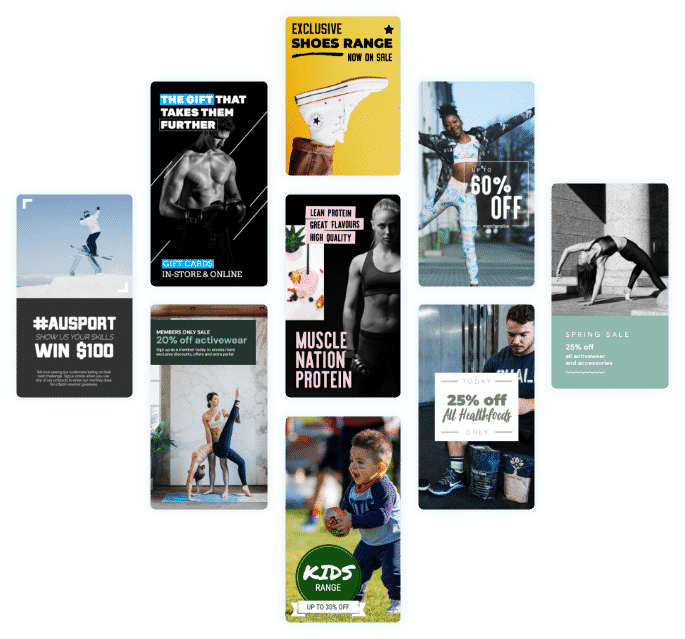 Make it yours
Choose from Mandoe's huge asset library of stock images, icons, graphics, and fonts. You can also upload your logo and photos of your sports store.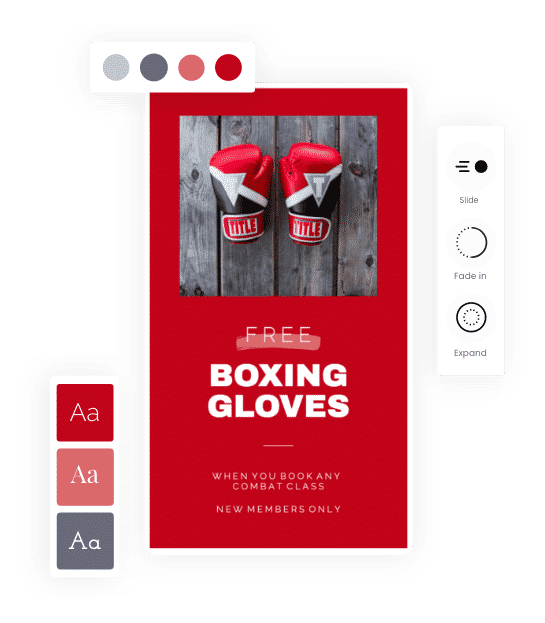 Easily deploy to one or multiple screens
Once your designs are complete, you can schedule and deploy your signage from Mandoe directly to your sports store's displays.
Deploy to one screen or many
Configure your store's screens in groups (location, placement, screen size, etc.) or send signage to a single display.
Set dates for your signage to display
Choose the start and end dates for your screens. Perfect for limited offers and seasonal campaigns.
Set times for your signage to display
Set the start and end times. Mandoe gives you the ability to change the signage in your sports store as many times as you like during the day.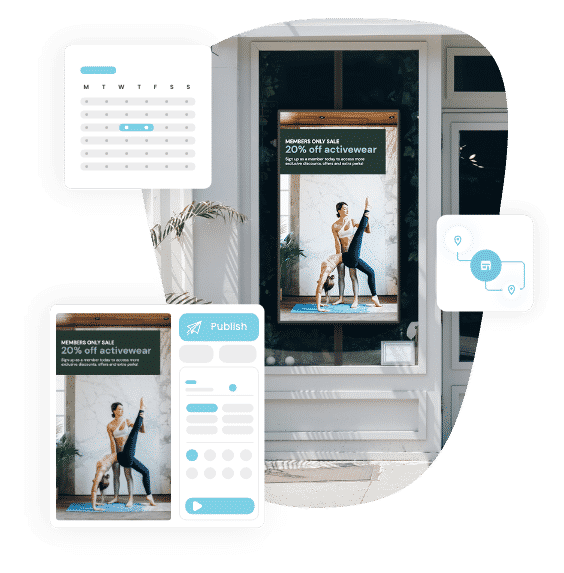 Get insights into what's working and what isn't
Compare your sports store's sales data with Mandoe's schedule history and discover which signage delivers the best results.
Templates for Sports Stores
Mandoe has thousands of signage templates that sports stores will love—promotional discounts, limited offers, buy-one-get-one sales, and much more.
Landscape Digital Signage Templates
Portrait Digital Signage Templates
Use Cases for Digital Signage