Get spectacular digital signage in Macon.
Mandoe Media's digital software helps you create amazing signage for your Macon-based businesses.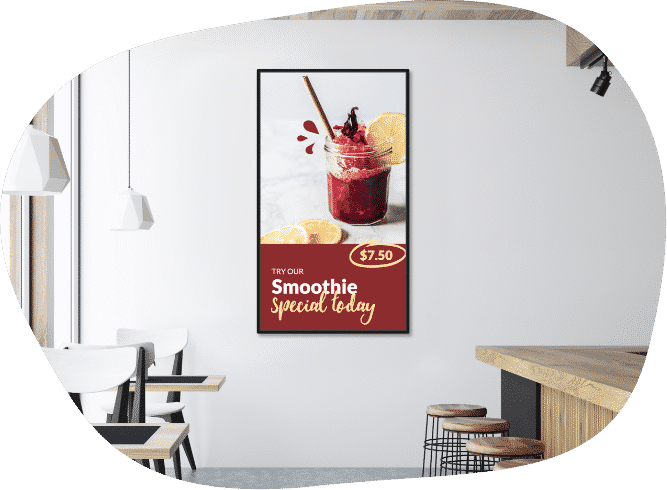 How It Works
Easily design dazzling digital signage.
Enjoy simple drag and drop signage builder with Mandoe, easy for just anyone who wants to create digital signs.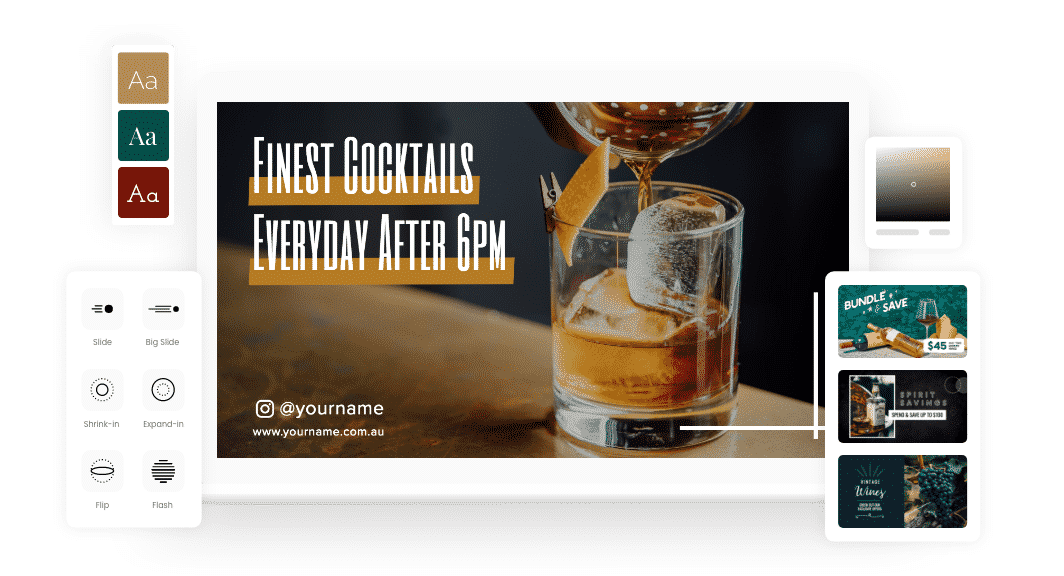 Start with any template
Enter some details on your business and get hundreds of customised templates from Mandoe to get started.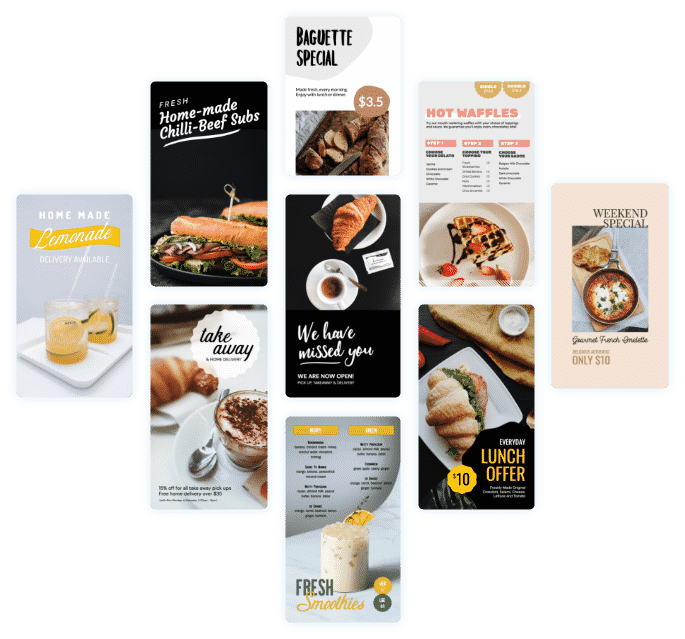 Make the template suited to your business
Choose from our vast range of text style, graphics, image and icon options in our library to match your brand's colours.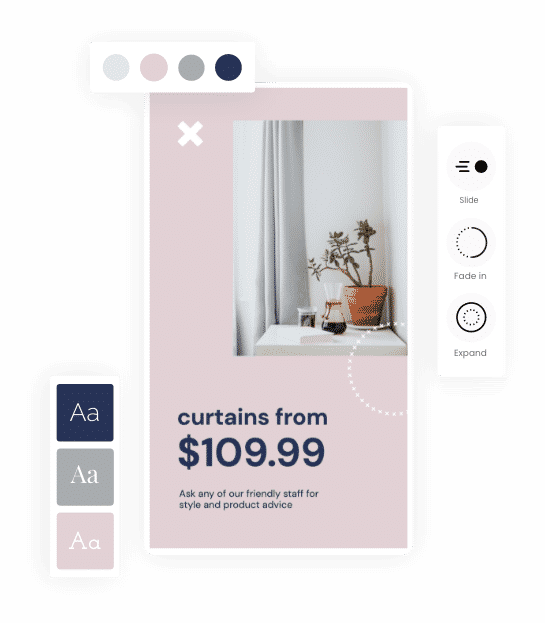 Easily deploy to one or multiple screens
Deploy to one screen or many
group screens together by store, state and placement and upload to one or many.
Set dates for your signage to display
Set a start and end date o control your signage display. Perfect for limited time promos.
Set times for your signage to display
Select which times you want your signage to display. Best for specific time offers like lunch specials etc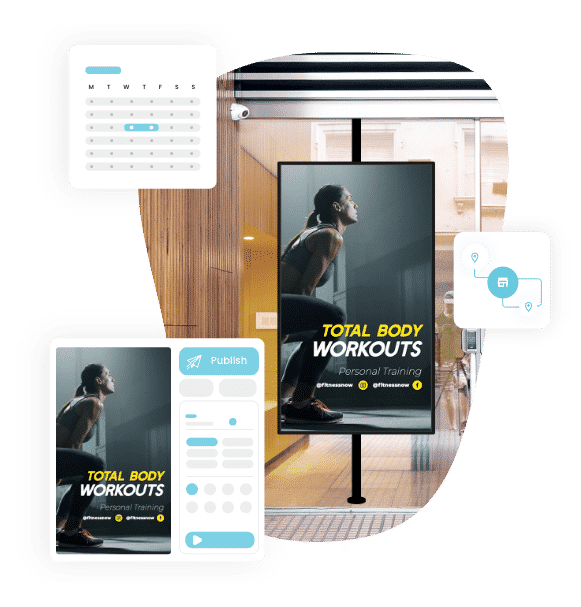 Get insights into what's working and what isn't
Digital Signage Templates
See what worked and what didn't by matching various displaying content with your sales data.
Landscape Digital Signage Templates
Portrait Digital Signage Templates
Use Cases for Digital Signage