Create spectacular digital signage in San Leandro
Mandoe digital signage software powers thousands of screens across the world, including many in San Leandro.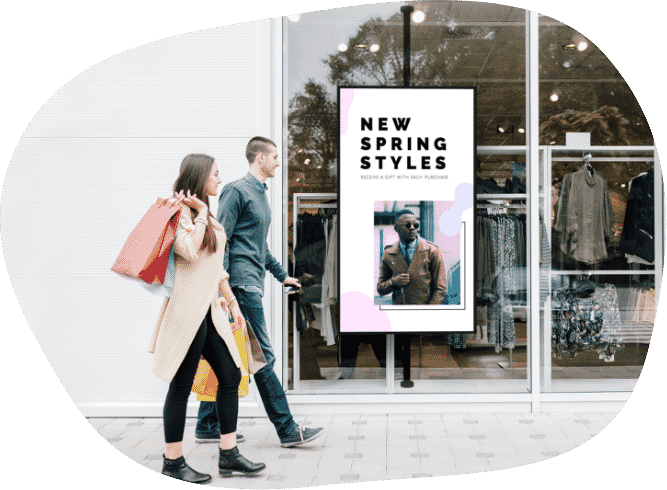 How It Works
Creating dazzling digital signage is a breeze
Mandoe features an intuitive drag and drop builder that anyone can use to produce professional-looking signage quickly.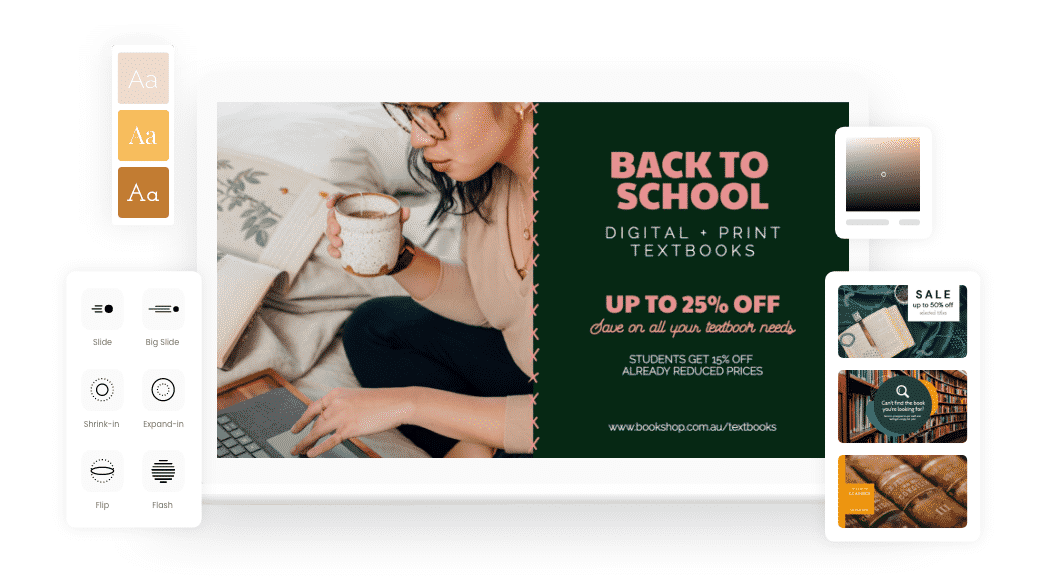 Start with an attractive template
Mandoe will ask you a few questions about your business and then give you hundreds of customized templates for you to use.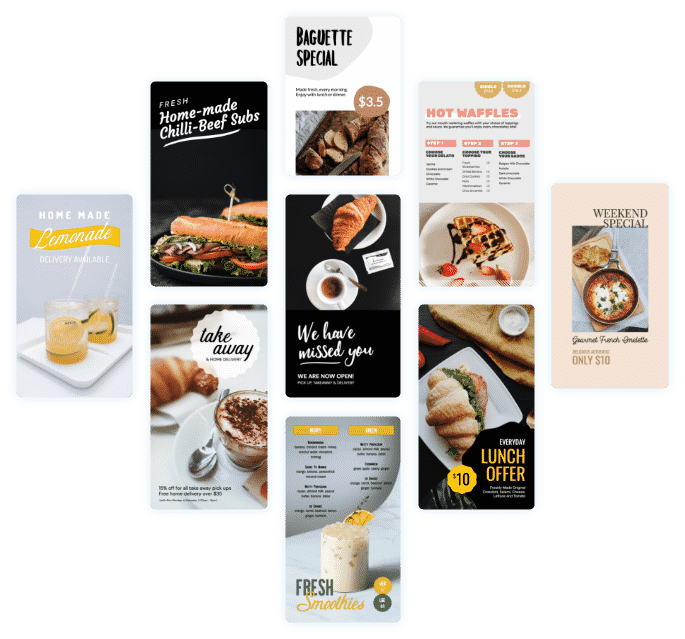 Personalize the template
Mandoe has everything you need to create beautiful signs for your company, including stock images, icons, graphics, and more to match your brand.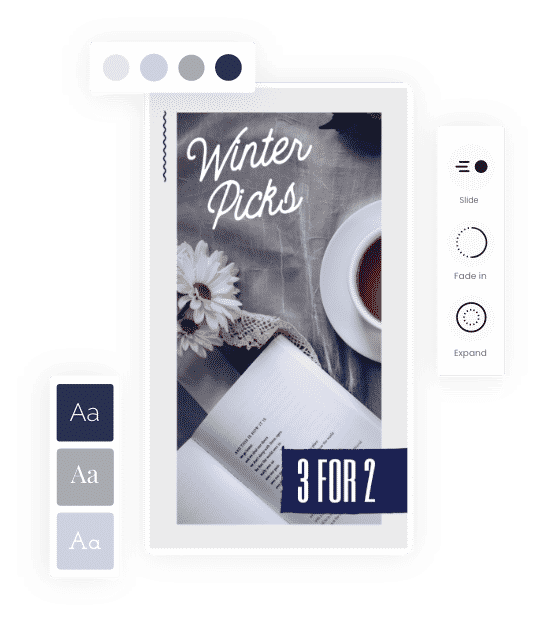 Easily deploy to one or multiple screens
Deploy to one or multiple screens in seconds
Deploy to one screen or many
Use Mandoe software to group displays based on store, placement, state and more. Send your signs to one screen or many.
Set dates for your signage to display
Select the dates you want your signs to appear. Great for limited offers and seasonal promos.
Set times for your signage to display
Choose the start and end times. Perhaps you want to run different displays during the day.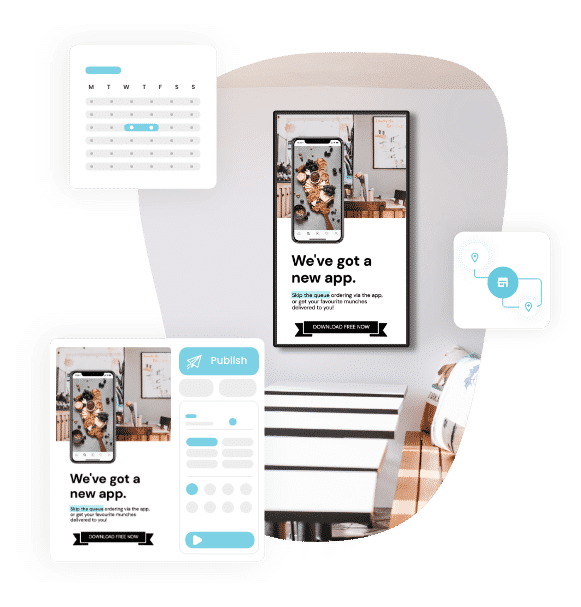 Get insights into what's working and what isn't
Digital Signage Templates
Determine which signs are most effective by matching Mandoe´s display analytics with your sales and inquiry data.
Landscape Digital Signage Templates
Portrait Digital Signage Templates
Use Cases for Digital Signage