Get the best digital signage in Sunnyvale
Create and deploy beautifully crafted signage with Mandoe digital signage software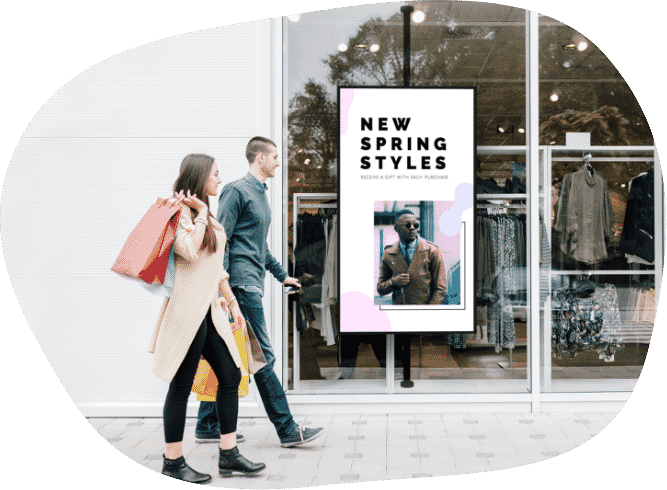 How It Works
Create fantastic digital signage with ease
Mandoe has a drag and drop builder feature for anyone to make customized signage easily.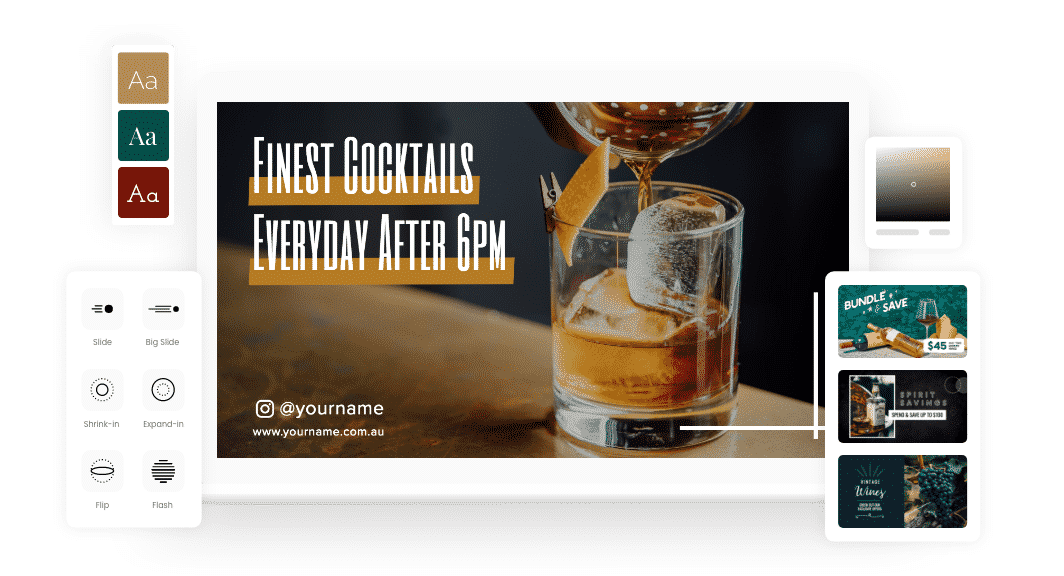 Start with a professional template
Enter some information about your business and use any of the Mandoe customised templates to create your designs.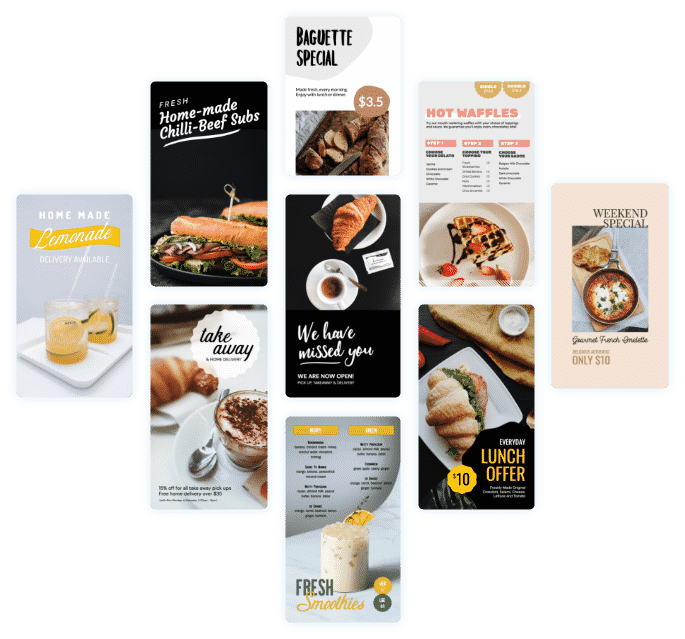 Customize template to suit your needs
Choose from our hundreds of text styles, images, colors, and graphics an create signages that match your brand.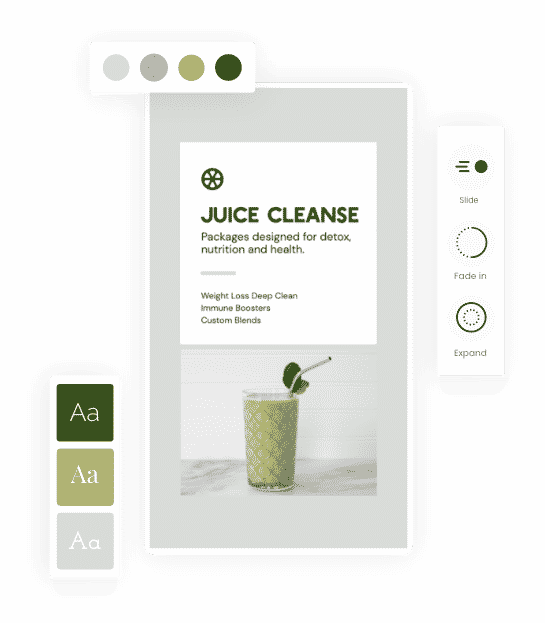 Easily deploy to one or multiple screens
Upload your beautifully created signage to your screens in a few clicks .
Deploy to one screen or many
Group screens together and deploy signage to one or more screens
Set dates for your signage to display
Set a start and end date to control your signage display. Perfect for displaying limited time offers.
Set times for your signage to display
Choose the times you want your signage to be on display. The best style for changing Menus at different times of the day.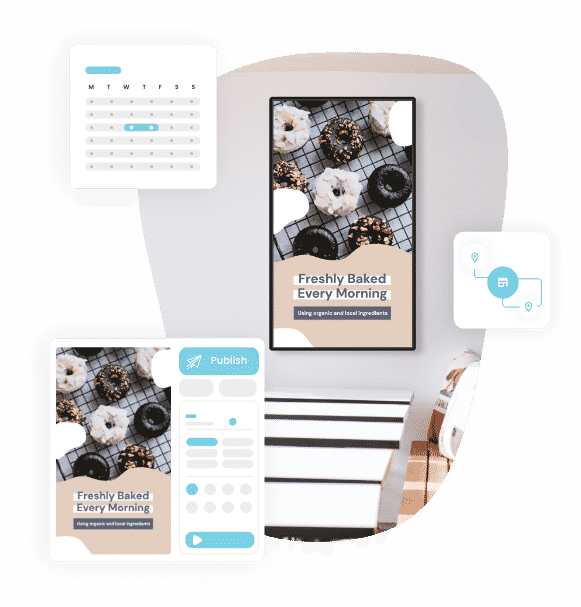 Get insights into what's working and what isn't
Digital Signage Templates
See how often your signage displays and match it with your sales stats to ascertain the impact.
Landscape Digital Signage Templates
Portrait Digital Signage Templates
Use Cases for Digital Signage