Create beautiful signage for your butchery
Top butchers all over the world use Mandoe digital signage software to power their screens with beautiful marketing campaigns
How It Works
Create digital signage in minutes
People love Mandoe's easy to use drag and drop editor to create beautiful digital signage for their butcheries.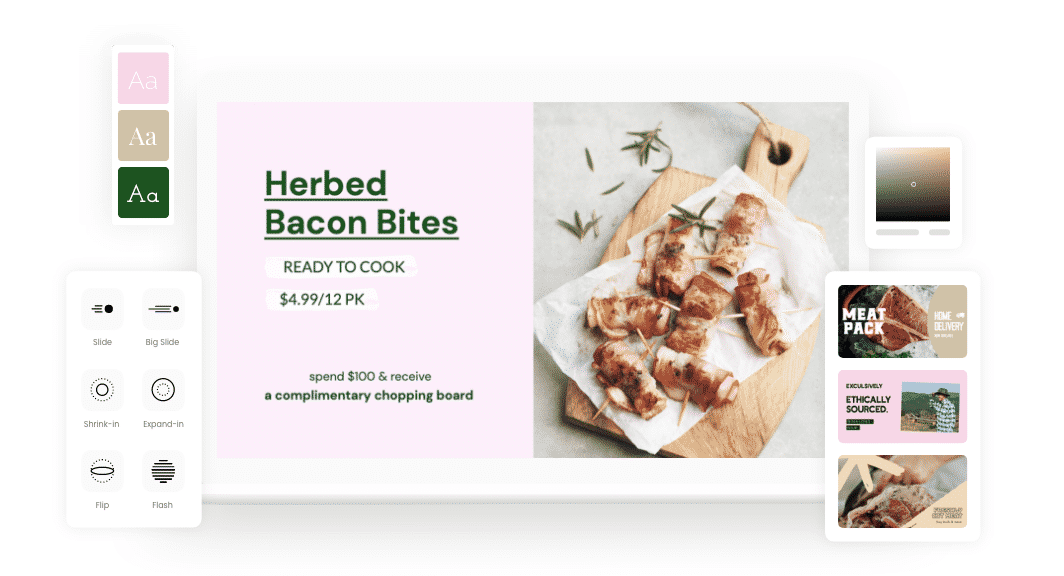 Start with a beautiful template
After a few questions, Mandoe will instantly create thousands of butchery template ideas to get you started.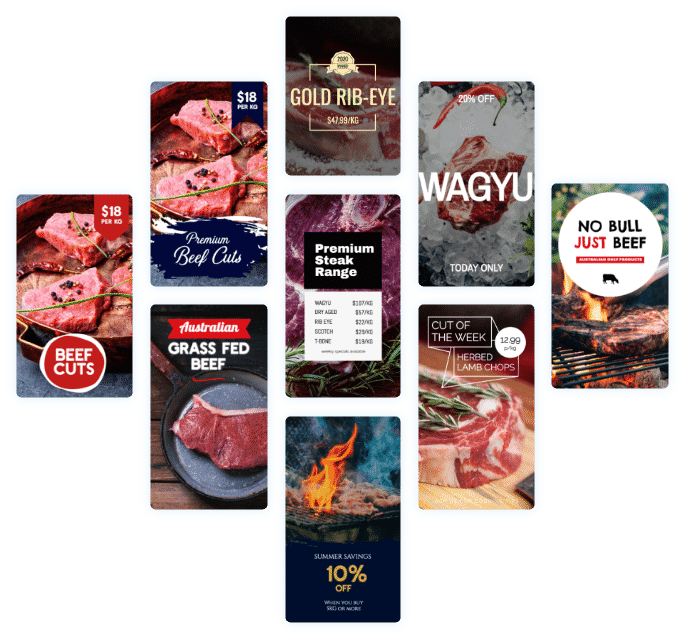 Make it your own
Select your favourite Mandoe template to match your butchery's brand with fonts, emojis, icons, and more.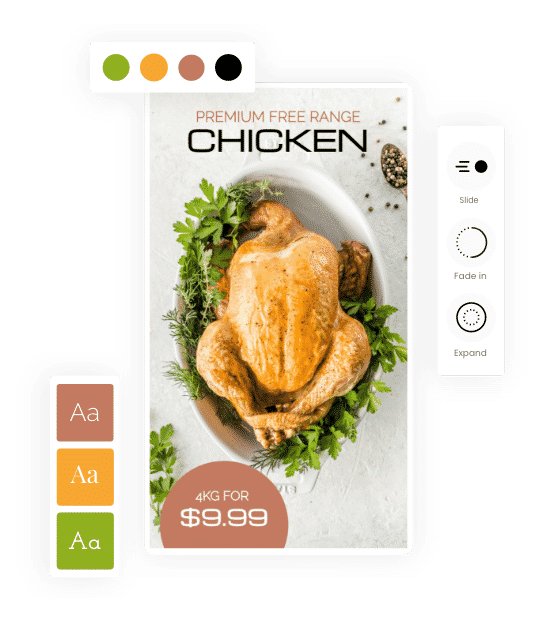 Easily deploy to one or multiple screens
Connect your Mandoe account to the screens in your butchery and deploy signage right from the dashboard.
Deploy to one screen or many
Group screens (by location, screen size, position, etc.) and decide whether you want to deploy to single or multiple displays.
Set dates for your signage to display
Set start and end dates. Perfect for limited deals or seasonal promotions.
Set times for your signage to display
Select your start and end times. For example, your butchery might have different promotions for the morning and afternoon hours.
Get insights into what's working and what isn't
Use Mandoe's display insights with your butchery's sales records to find which signs work best.
Templates for Butcheries
Mandoe provides every user with thousands of templates, many of which are specially designed for butchers. 2-for-1 specials, combo deals, clearance promotions and much more all within a few clicks.
Landscape Digital Signage Templates
Portrait Digital Signage Templates
Use Cases for Digital Signage