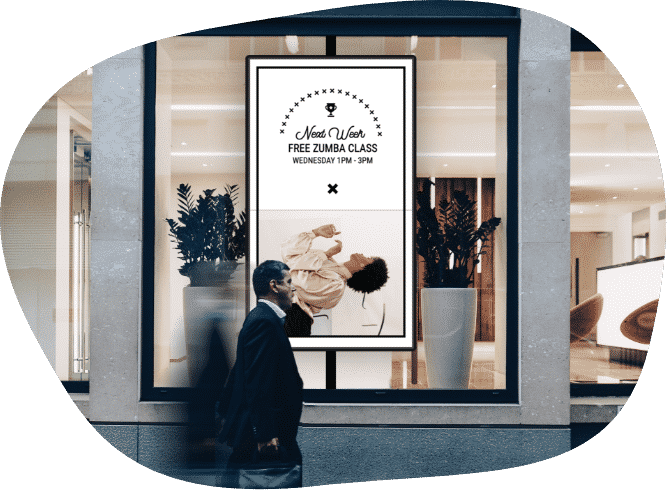 Create awesome digital signage for your dance studio
Dance studios use Mandoe software worldwide to create and automate digital signage
How It Works
Quickly create digital signage
Mandoe's drag and drop editor makes it easy to create and deploy digital signage in minutes.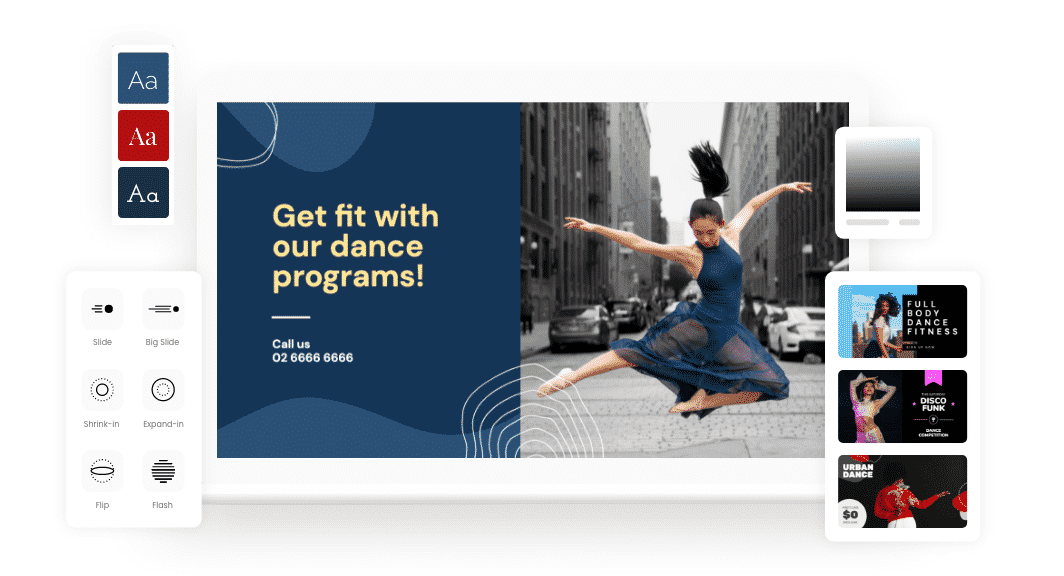 Start with a beautiful template
Mandoe will ask a couple of questions about the sign you want to create, and within seconds you have hundreds of templates ready to go.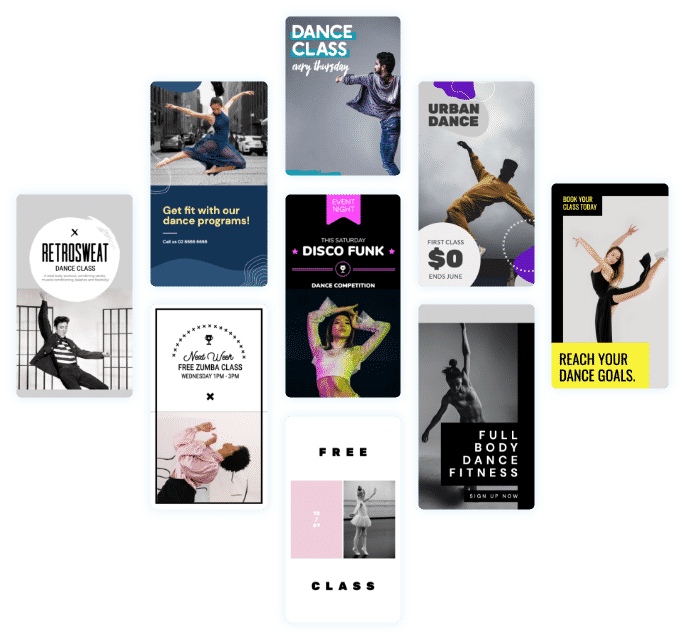 Make it yours
Use text styles, graphics, stock images, icons, and more to make your Mandoe
digital signage
match your brand.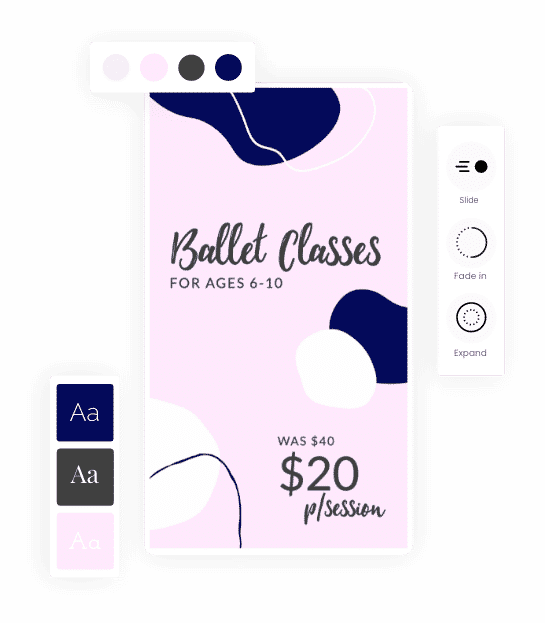 Easily deploy to one or multiple screens
Mandoe syncs to your dance studio's digital displays so you can schedule and deploy your new signs.
Deploy to one screen or many
Group multiple screens or deploy to a single display.
Set dates for your signage to display
Set a start and end date. Perfect for limited offers or promotions.
Set times for your signage to display
Set the start and end times you want your digital signage to appear. Maybe you have ballet classes in the morning and hip-hop in the afternoon.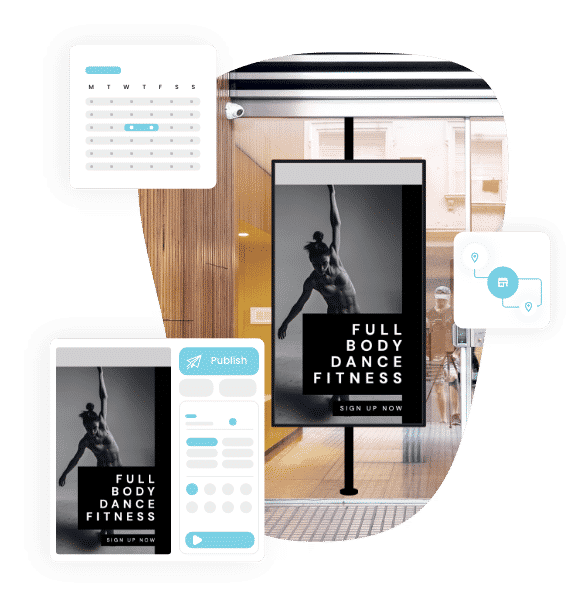 Get insights into what's working and what isn't
Compare Mandoe's display schedule with sales records to determine which signs deliver the best results.
Templates for dance studios
Every Mandoe account comes with hundreds of digital signage templates designed specifically for dance studios.
Landscape Digital Signage Templates
Portrait Digital Signage Templates
Use Cases for Digital Signage