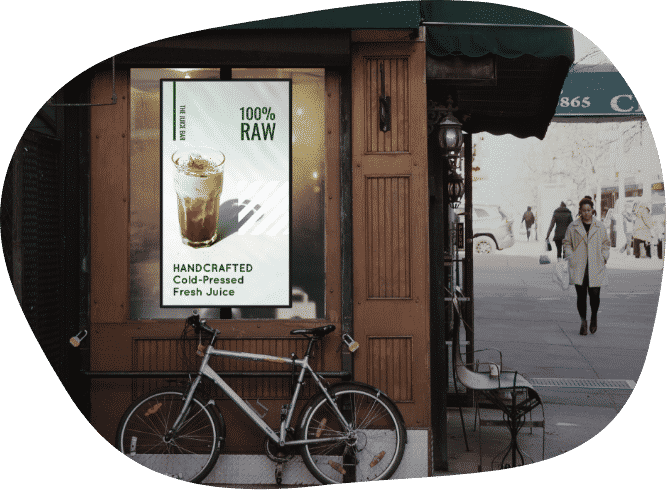 Create stunning digital signage for your juice bar
With Mandoe's digital signage software, you can easily craft professional signs for your juice bar's screens
How It Works
Create eye-catching digital signage
Mandoe's intuitive drag and drop builder makes it possible for anyone to create professional digital signage for a juice bar.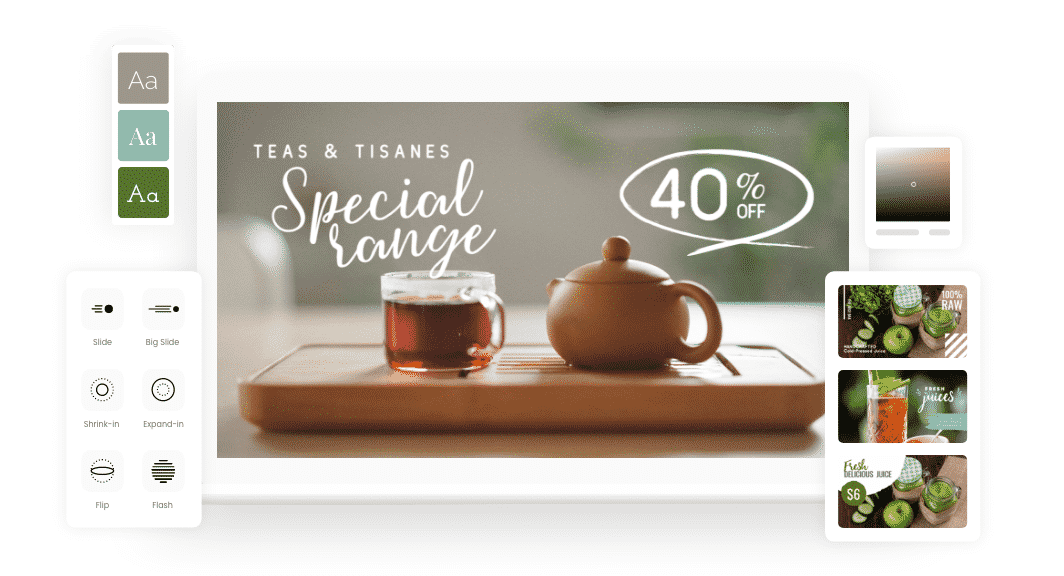 Start with a unique template
Mandoe will ask a couple of questions about the signage you need before recommending thousands of templates to get you started.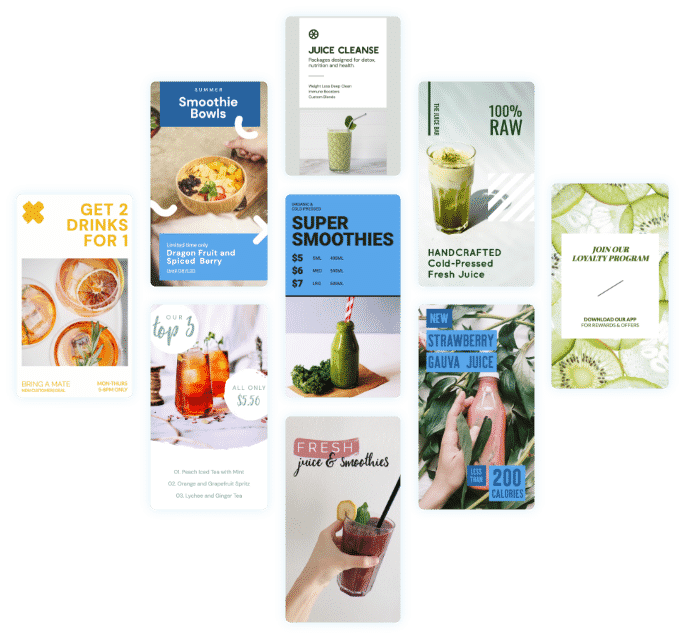 Make it fit just right
Customise any template using images from your juice bar or use Mandoe's incredible library of stock pics, icons, text styles, and more.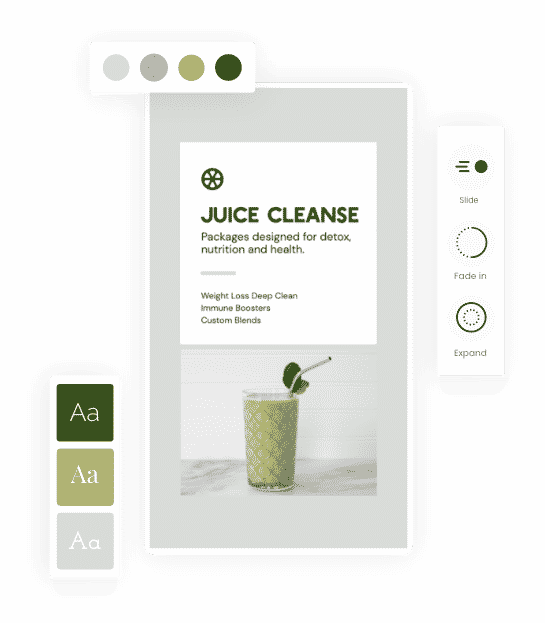 Easily deploy to one or multiple screens
Connect Mandoe to the screens inside your juice bar to schedule and deploy your new signage.
Deploy to one screen or many
You can group the screens at your juice bar (location, placement, screen size, etc.) or send signage to a single display.
Set dates for your signage to display
Set the start and end dates for your signage. This feature is fantastic for automatically rotating your signage throughout the week or for limited-time promotions.
Set times for your signage to display
Set start and end times. Great for change
menu boards
or promotions for breakfast, lunch, and dinner.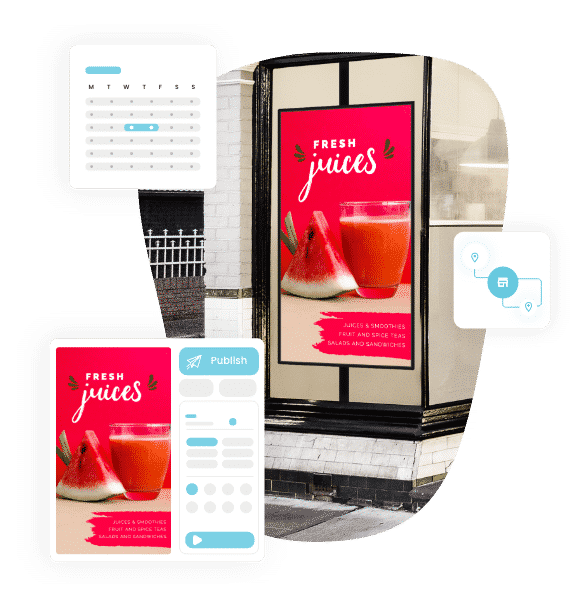 Get insights into what's working and what isn't
Mandoe saves your display history so you can review sales data to see which signs delivered the most revenue.
Templates for juice bars
Our team of designers have created thousands of beautiful
digital signage
templates that are perfect for juice bars.
Landscape Digital Signage Templates
Portrait Digital Signage Templates
Use Cases for Digital Signage