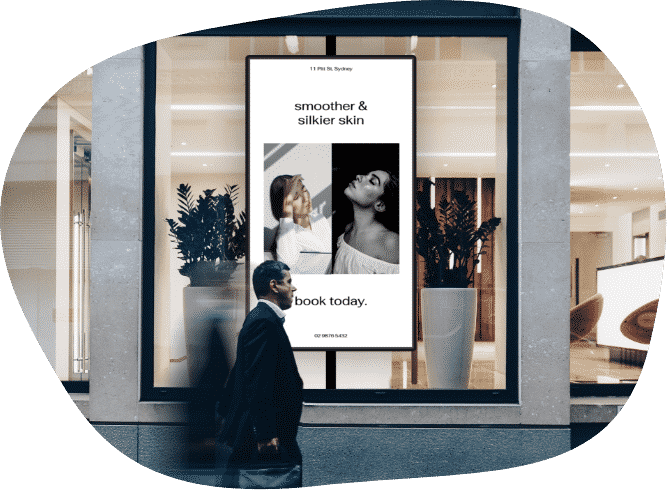 Get professional digital signage for your laser clinic
Many of the world's top laser clinics use Mandoe to create and deploy beautiful digital signage for their screens
How It Works
Create incredible digital signage fast
Mandoe saves you time with an easy to use drag and drop builder to create digital signage for your laser clinic fast.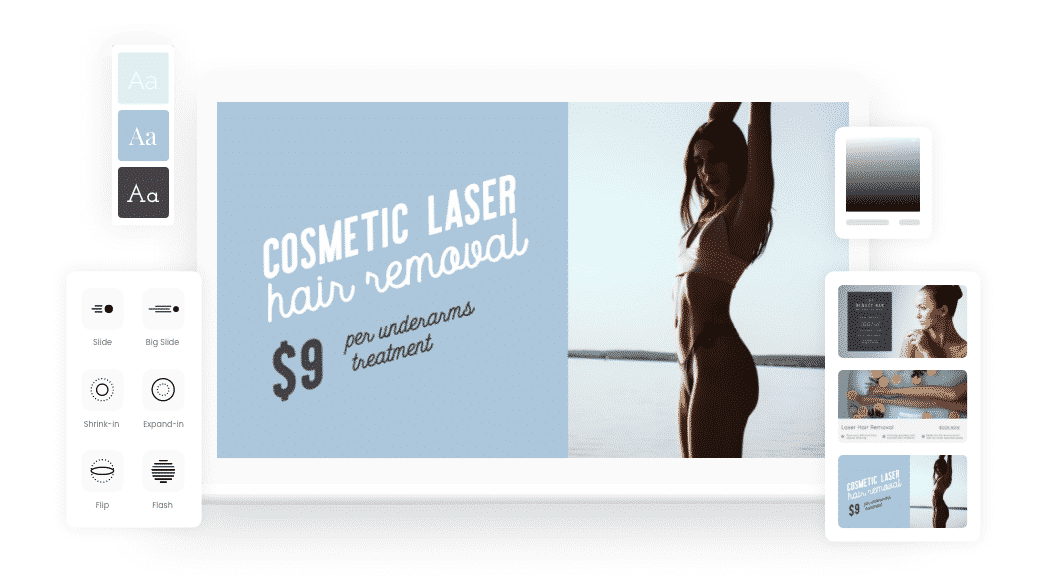 Find a beautiful template
Enter a little information about what sign you want to create, and the software instantly generates thousands of relevant template ideas for your laser clinic.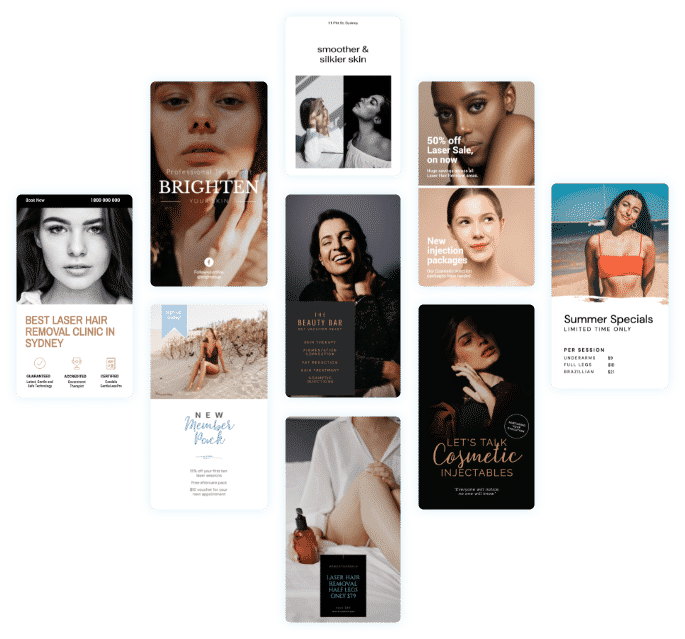 Customise your favourite template
Your Mandoe account includes fonts, icons, stock images, and more to help create on-brand
digital signage
.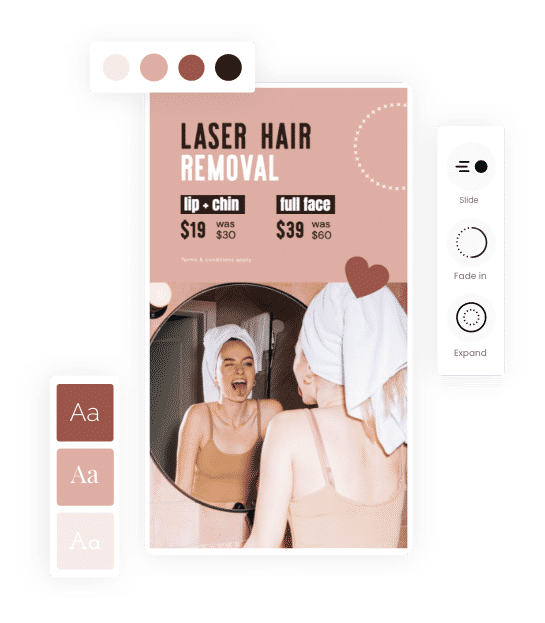 Easily deploy to one or multiple screens
Deploy your new digital signage straight to your laser clinic's screens.
Deploy to one screen or many
Use Mandoe to group screens or send to a single display.
Set dates for your signage to display
Set dates you want your digital signage to appear. Perfect for limited offers and promotions.
Set times for your signage to display
Choose when you would like your signage to display during the day.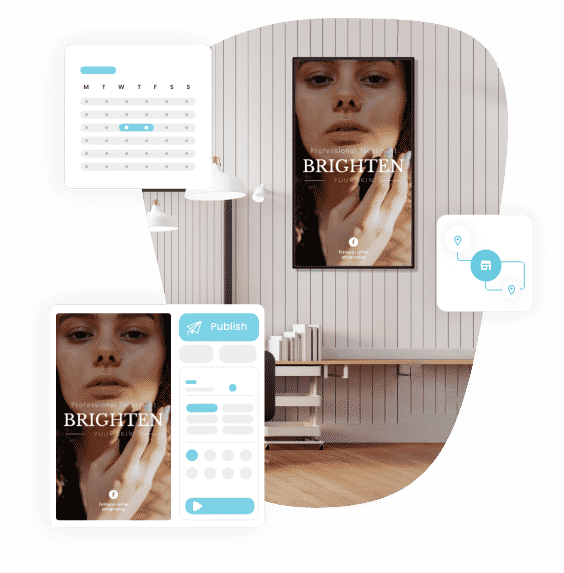 Get insights into what's working and what isn't
Mandoe allows you to review your signage history. Compare with your laser clinic's sales and enquiry records to find out which signs work best.
Templates for laser clinics
Your Mandoe account comes preloaded with thousands of templates, many of them designed specifically with laser clinics in mind.
Landscape Digital Signage Templates
Portrait Digital Signage Templates
Use Cases for Digital Signage