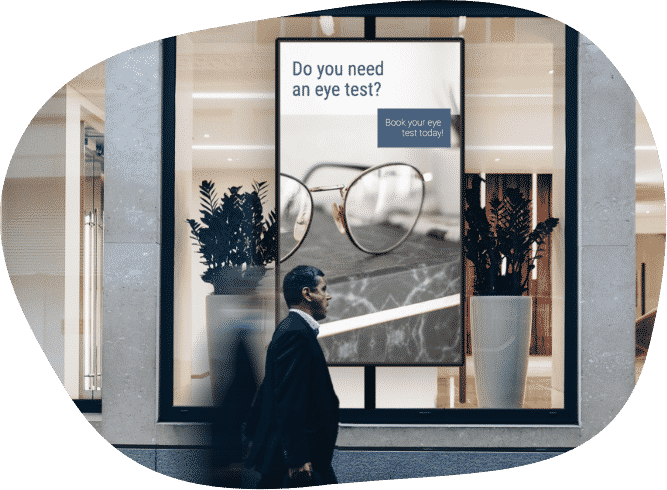 Get eye-catching digital signage for your optometrist
Optometrists around the world use Mandoe digital signage software to promote products and inform patients
How It Works
Professional digital signage in minutes
You don't have to be a graphic designer to create signs. Mandoe's drag and drop editor makes it easy for anyone to create professional signage in minutes.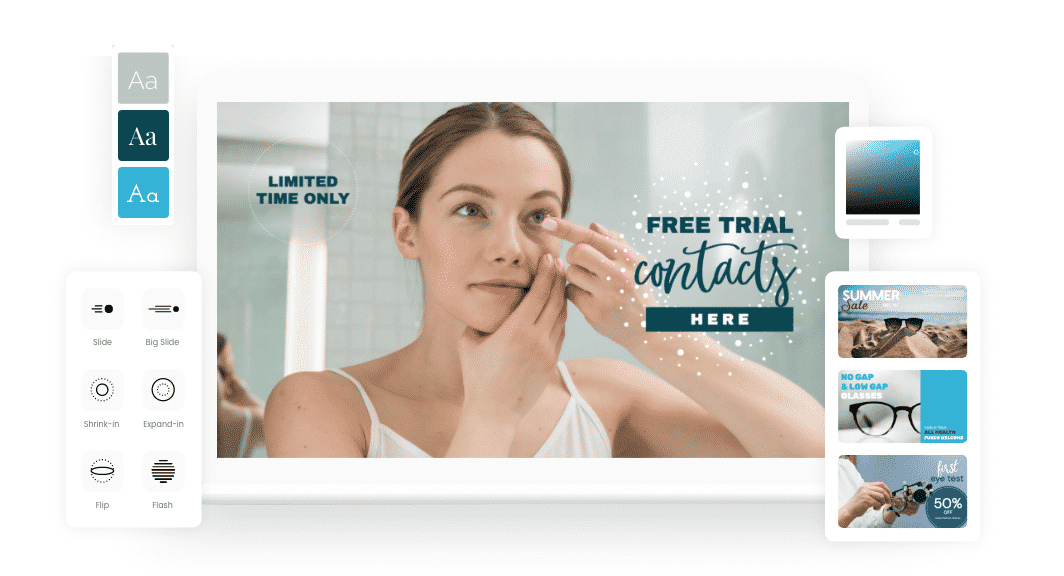 Start with a beautiful template
Mandoe will ask a few questions before instantly displaying hundreds of templates for you.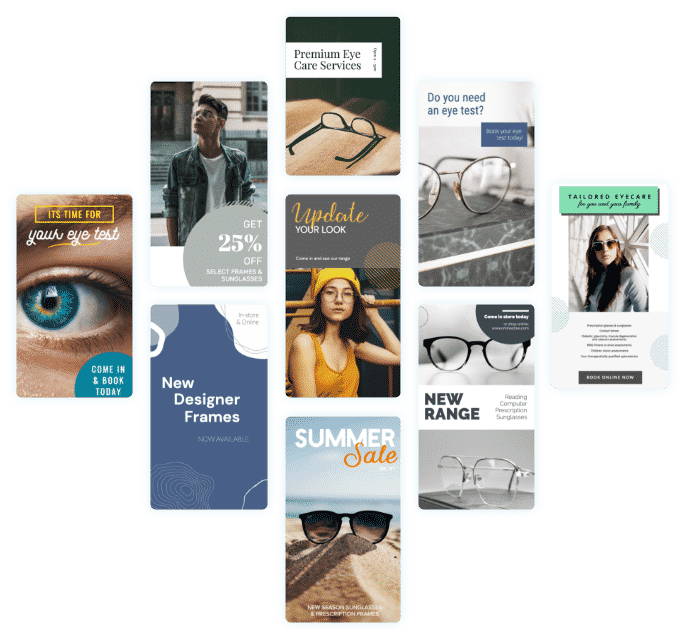 Customise your favourite
Mandoe has a massive library of text styles, icons, graphics, and images for you to create a sign that matches your brand.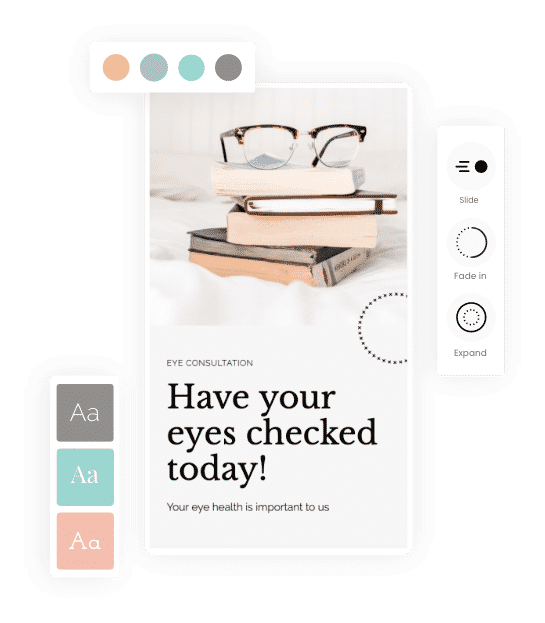 Easily deploy to one or multiple screens
You can also schedule and deploy all of your
digital signage
directly from your Mandoe account.
Deploy to one screen or many
Group screens (by location, placement, screen size, etc.) or send to a single display.
Set dates for your signage to display
Set a start and end date. Perfect for those limited promotions.
Set times for your signage to display
Set the start and end time you want your signage to display during the day.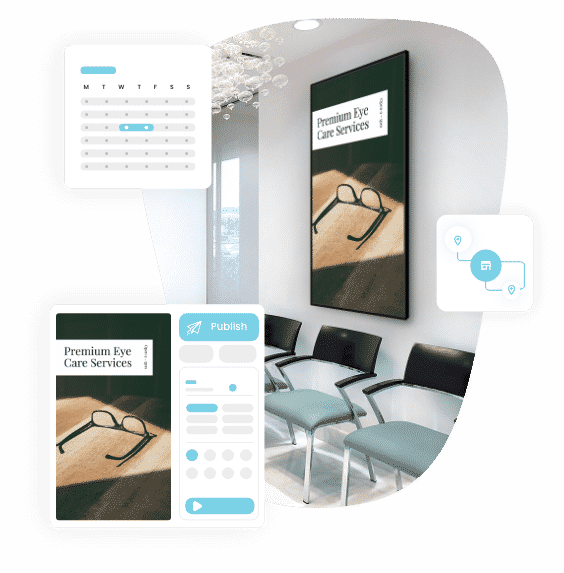 Get insights into what's working and what isn't
Compare Mandoe's display history with your store's sales records to determine which signs work the best.
Templates for optometrists
Your Mandoe account comes with thousands of signage templates for optometrists to use for eyewear promotions, limited offers, buy-1-get-1 deals, and much more.
Landscape Digital Signage Templates
Portrait Digital Signage Templates
Use Cases for Digital Signage