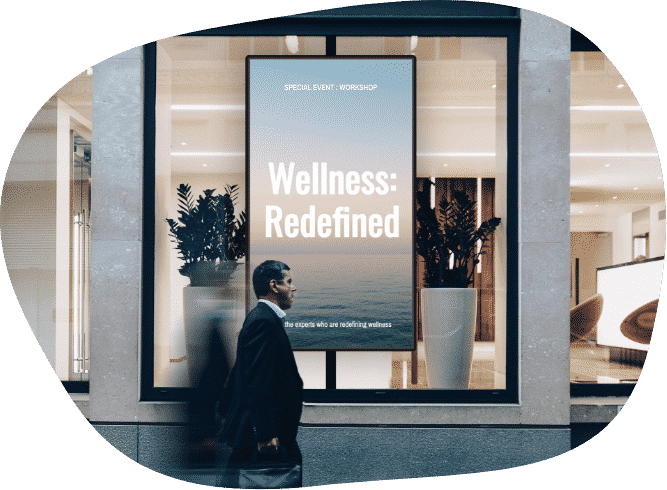 Create beautiful digital signage for your Pilates studio
Mandoe digital signage software makes it easy for pilates studios to create customised signs in minutes
How It Works
Easily create inspiring digital signage
You don't have to be a designer to use Mandoe digital signage software. The drag and drop builder lets anyone create signs for your pilates studio in minutes.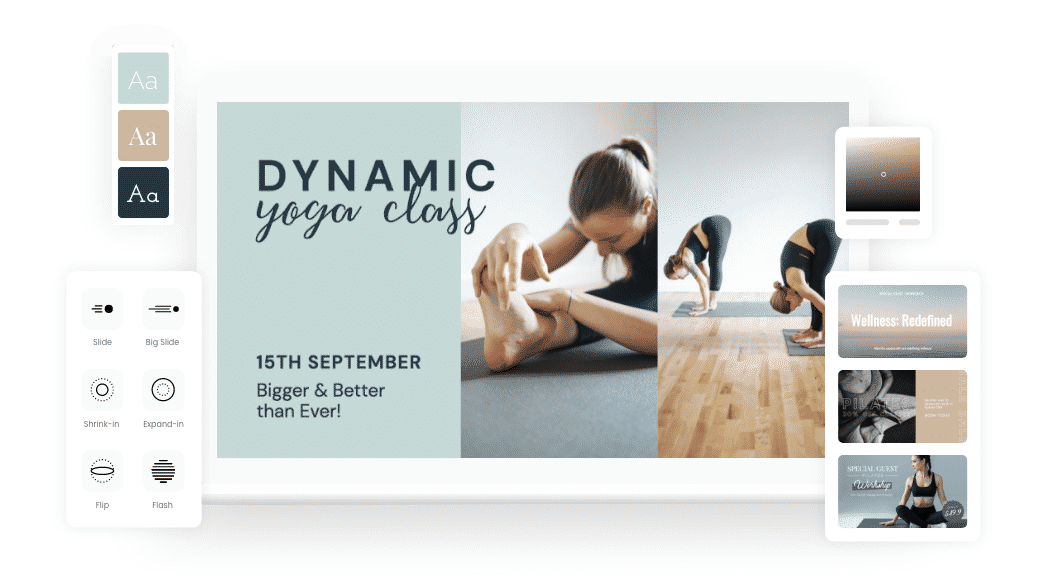 Start with a beautiful template
Answer some questions about the sign you want to create, and Mandoe will generate thousands of options in seconds.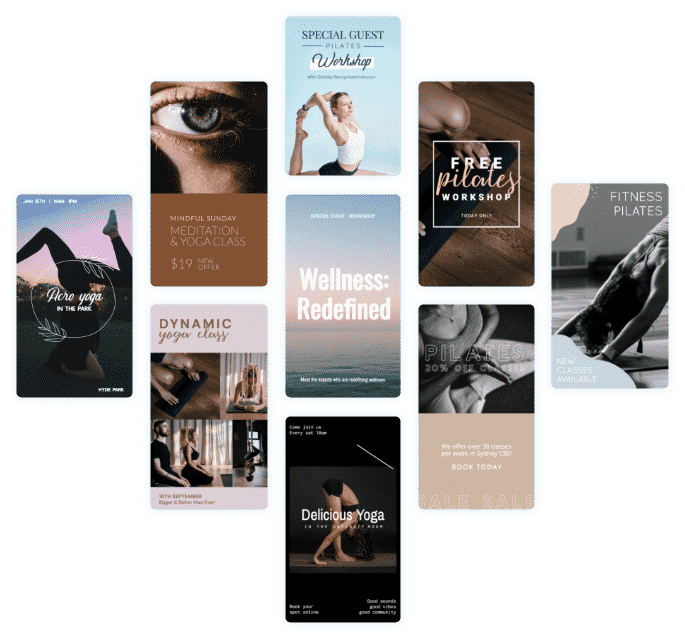 Customise to match your needs
Mandoe has a massive library of fonts, images, icons, and graphics for you to customise any template to match your pilates brand.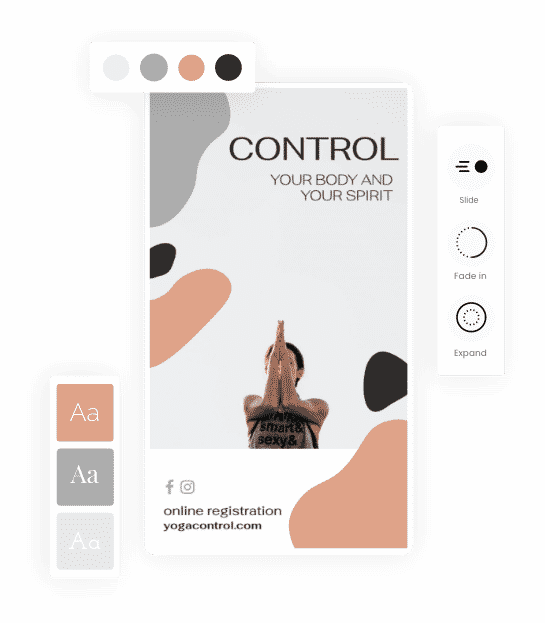 Easily deploy to one or multiple screens
Use Mandoe to schedule and deploy your signage straight to your pilates studio's digital displays.
Deploy to one screen or many
Choose to deploy to a single screen or group displays based on your pilates studio layout.
Set dates for your signage to display
Choose which days you want your signage to appear. Maybe you have pilates classes or groups you want to advertise to on different days of the week.
Set times for your signage to display
Choose the time of day you want your signs to display. Maybe you have separate messaging for beginners in the morning vs advanced pilates class in the afternoon.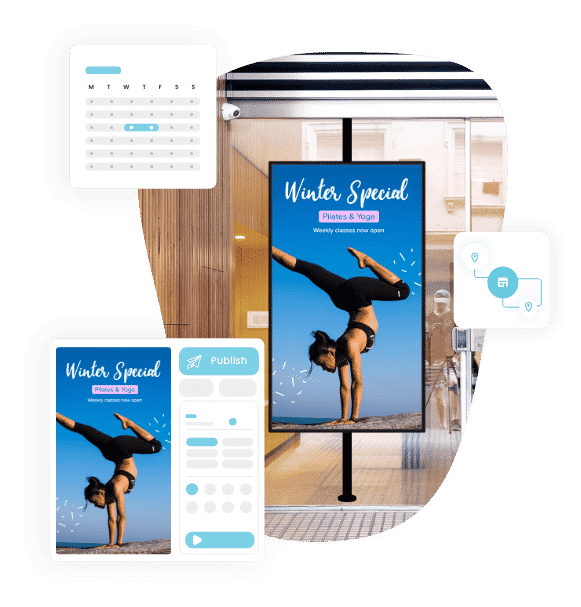 Get insights into what's working and what isn't
Use Mandoe's display insights against sales your studio's data to determine which signs inspire your clients to purchase pilates products or classes.
Templates for Pilates Studios
Your Mandoe account comes with hundreds of templates designed specifically for pilates studios.
Landscape Digital Signage Templates
Portrait Digital Signage Templates
Use Cases for Digital Signage