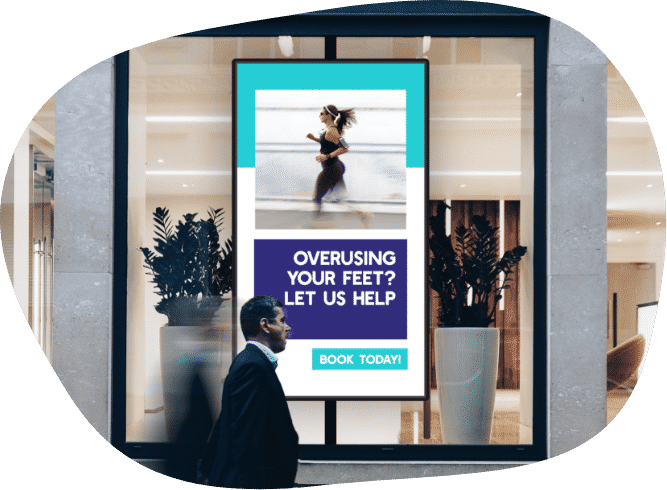 Get professional digital signage for your podiatrist practice
Leading podiatrists use Mandoe software to create and automate beautiful digital signage
How It Works
Quickly create amazing digital signage for your podiatrist rooms
Mandoe features a drag and drop builder that turns anyone into a professional graphic designer.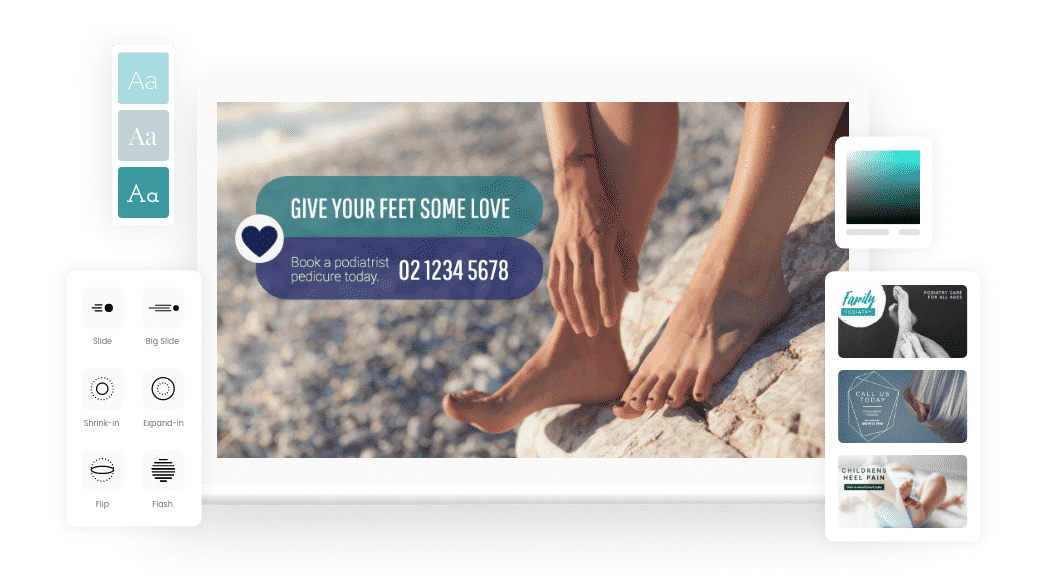 Start with a beautiful template
After a few prompts, Mandoe generates hundreds of podiatrist themed templates to get you started.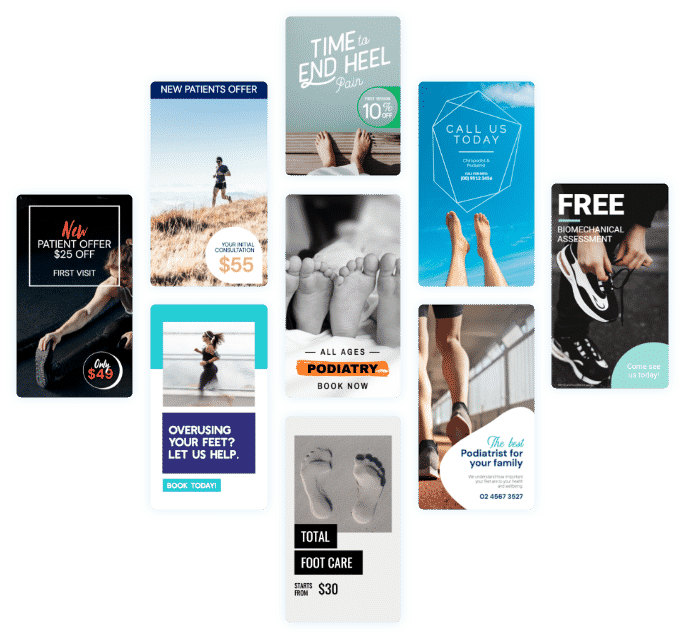 Customise a template
Test as many ideas as you wish with Mandoe's massive library of digital assets. Fonts, graphics, icons, colours, stock images and more, all at your fingertips.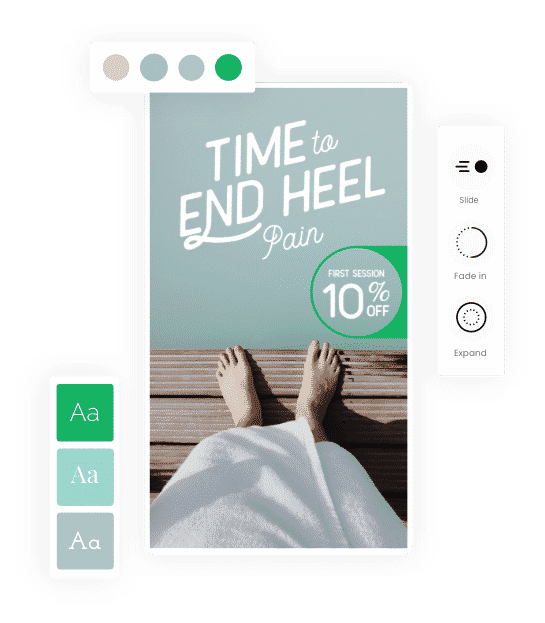 Easily deploy to one or multiple screens
Once you're finished designing, schedule and deploy your signs to your podiatrist's screens directly from Mandoe's dashboard.
Deploy to one screen or many
Choose whether you're deploying to a single screen or multiple displays.
Set dates for your signage to display
Select the dates you want your signage to appear in your podiatrist's practice.
Set times for your signage to display
Set a start and end time. Maybe you need different messaging for open and closed hours.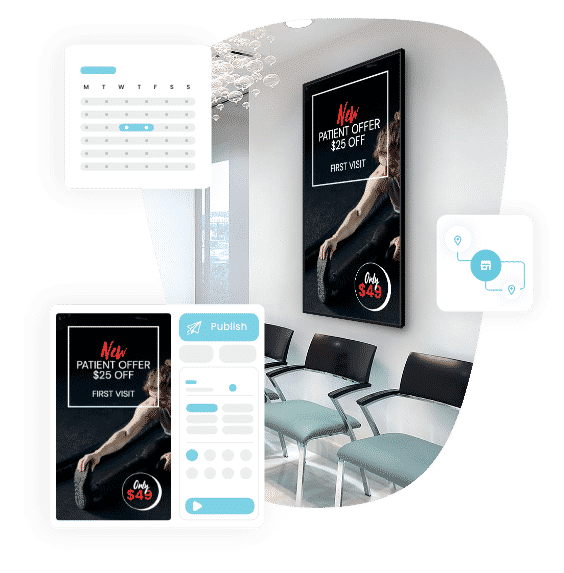 Get insights into what's working and what isn't
Measure the success of your signage by comparing Mandoe's display history on your podiatrist's room's screens with daily sales and enquiry records.
Templates for Podiatrists
Your Mandoe account comes with thousands of templates, including many designed specifically for the needs of a podiatrist.
Landscape Digital Signage Templates
Portrait Digital Signage Templates
Use Cases for Digital Signage