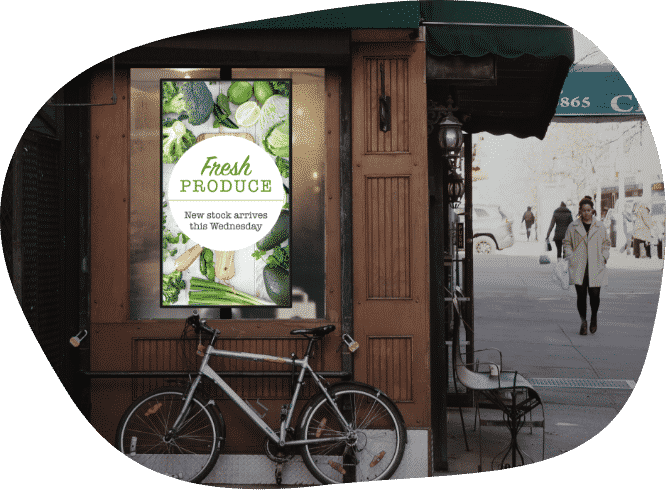 Get beautiful digital signage for your supermarket
Supermarkets around the world use Mandoe to create eye-catching digital signage for their screens
How It Works
Create beautiful digital signage effortlessly
Say goodbye to hiring graphic designers. Mandoe's drag and drop builder means anyone can create beautiful digital signage with just a few clicks.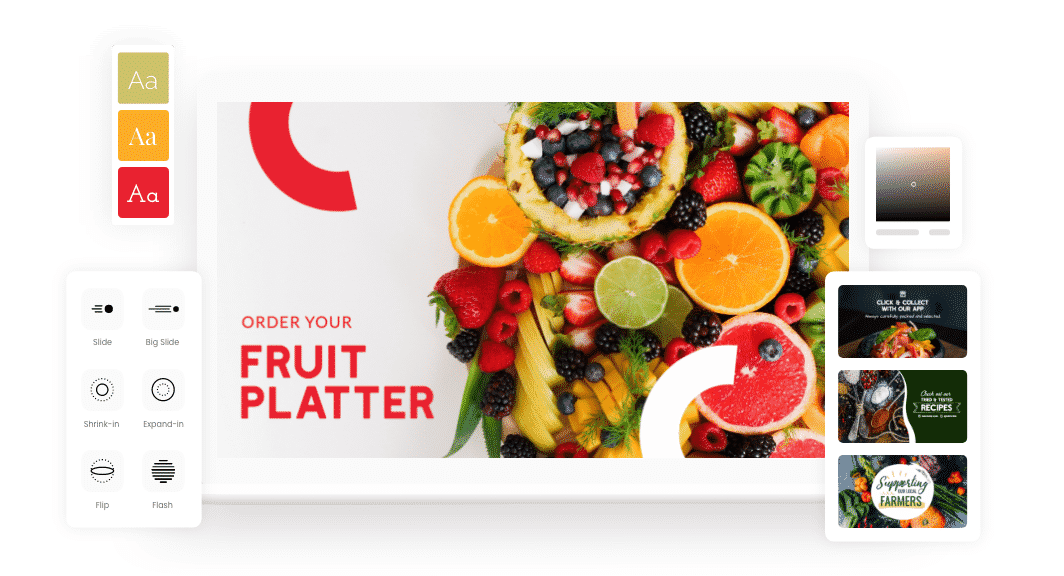 Start with a beautiful template
Let Mandoe know what sign you want to create, and the software quickly generates thousands of beautiful supermarket templates to choose from.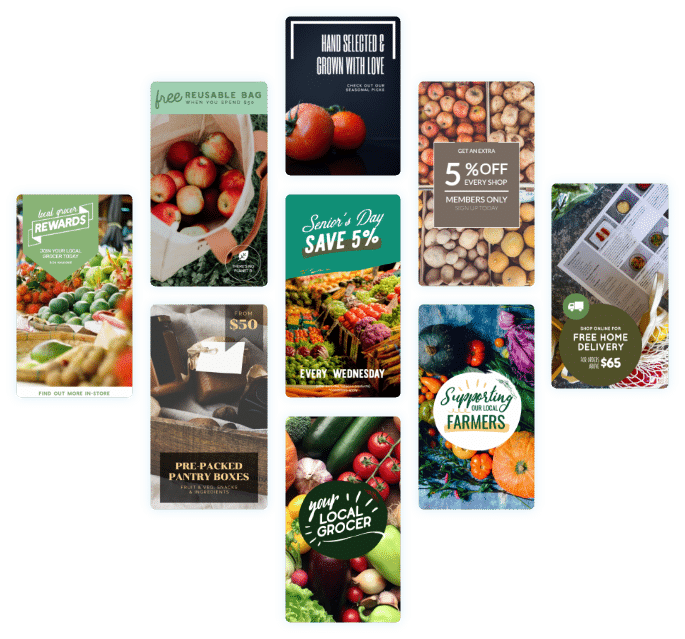 Customise your favourite
Find your favourite template and make it your own with fonts, graphics, icons, stock photos, and colours.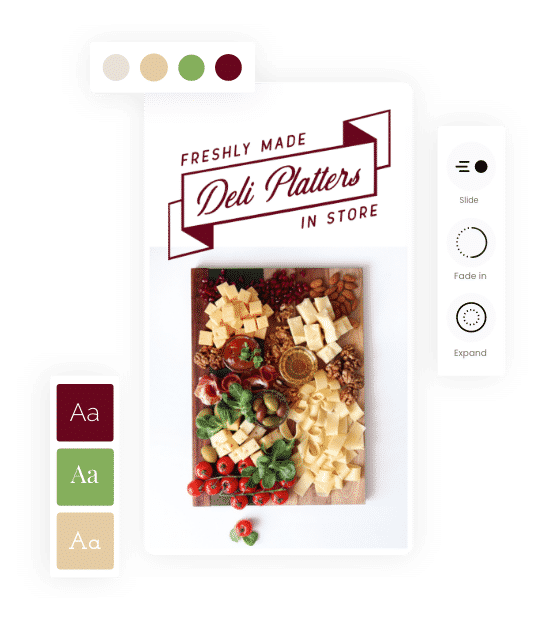 Easily deploy to one or multiple screens
Schedule and deploy your new signage straight from Mandoe's dashboard to your supermarket's digital displays.
Deploy to one screen or many
Decide how you want to group your supermarket's screens (by location, placement, screen type, etc.) and deploy your signage to one or many displays.
Set dates for your signage to display
Choose which days you want your signage to display. Perfect for limited offers at your supermarket.
Set times for your signage to display
Set the start and end times. Great for specials running different offers throughout the day.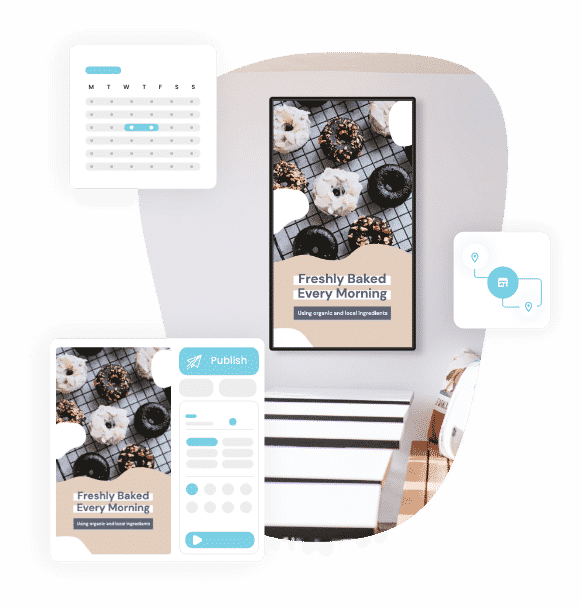 Get insights into what's working and what isn't
Review Mandoe's schedule history with your supermarket's sales data to determine which signs deliver the most revenue.
Templates for Supermarkets
Your Mandoe account comes packed with thousands of beautifully designed templates supermarkets can use. Create signage for limited offers, 2-for-1 promotions, new product advertisements, and much more with just a few clicks.
Landscape Digital Signage Templates
Portrait Digital Signage Templates
Use Cases for Digital Signage