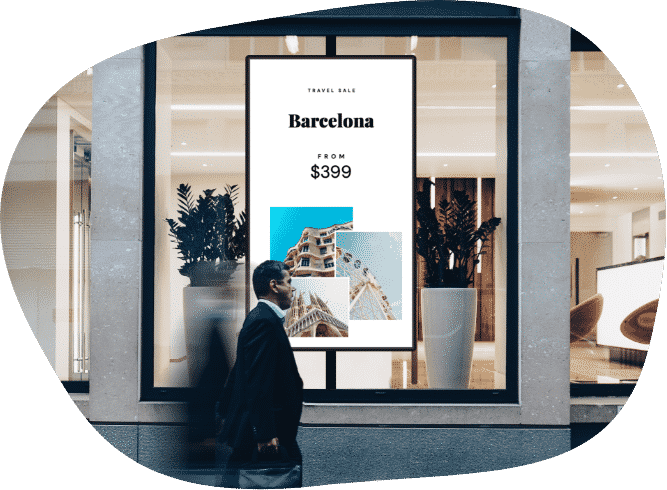 Get eye-catching digital signage for your travel agency
Travel agencies worldwide love Mandoe digital signage software for quickly creating, scheduling, and deploying beautiful signs for their screens
How It Works
Attractive digital signage fast
Mandoe makes it easy for travel agencies to design beautiful digital signage using an intuitive drag and drop editor.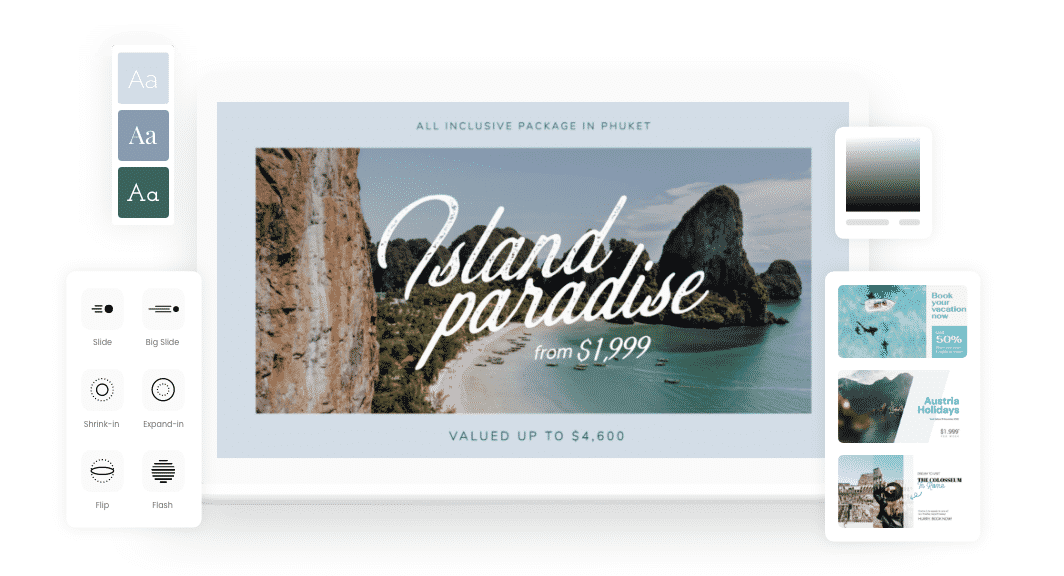 Find the right template
Mandoe will ask a few questions about your signage requirements then instantly generate thousands of template ideas.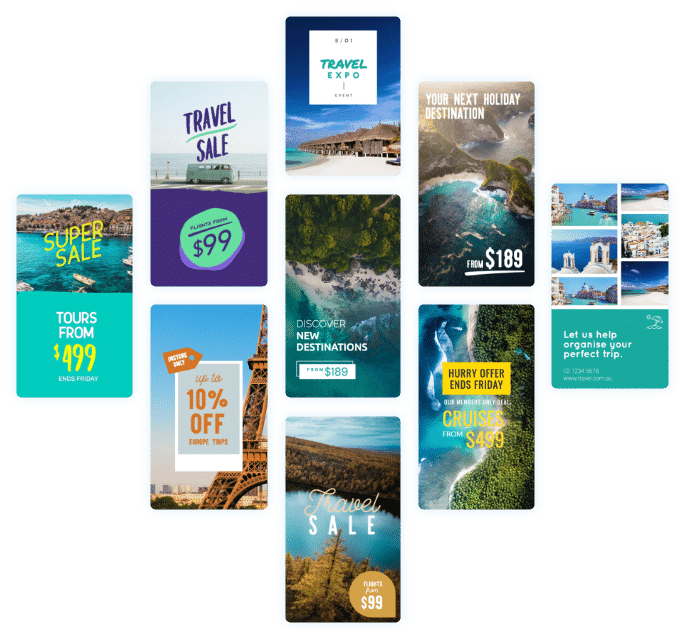 Customise any template
Mandoe provides you with an extensive library of digital assets, including pictures, graphics, fonts, icons, and much more. Customise any template to match your travel agency's brand.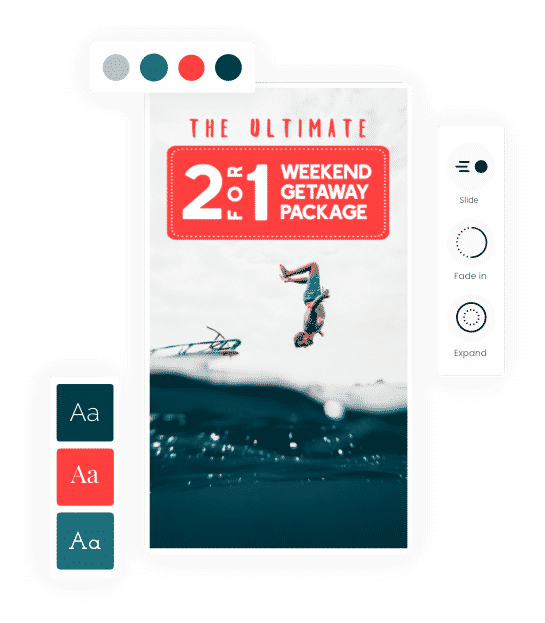 Easily deploy to one or multiple screens
Once your design is complete, deploy to your travel agency's in-store screens.
Deploy to one screen or many
Group screens or send to a single display. Mandoe allows you to connect and configure your in-store screens to meet your needs.
Set dates for your signage to display
Set start and end dates. Perfect for those limited-time travel deals.
Set times for your signage to display
Set the start and end times. Maybe you want different signage to appear on your travel agency's screens in the morning and afternoon.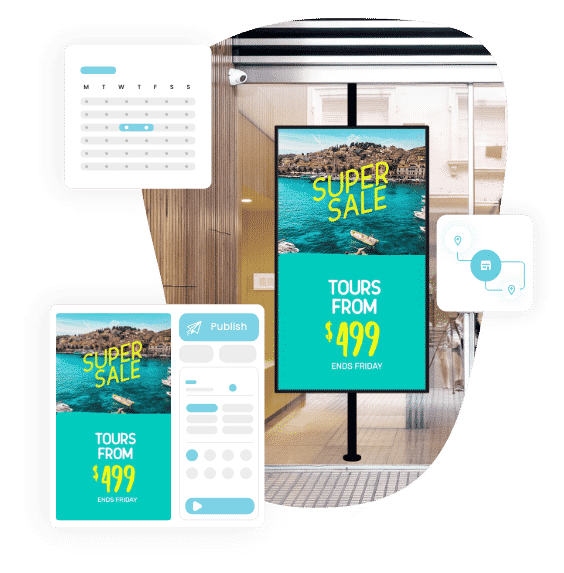 Get insights into what's working and what isn't
Compare Mandoe's display history with sales and enquiries from your travel agency to determine which signage delivers the best results.
Templates for Travel Agents
Your Mandoe account comes pre-loaded with thousands of professional signage templates, many designed with travel agency needs in mind. Limited travel deals, travel packages, hotel bookings, and much more all ready to go.
Landscape Digital Signage Templates
Portrait Digital Signage Templates
Use Cases for Digital Signage