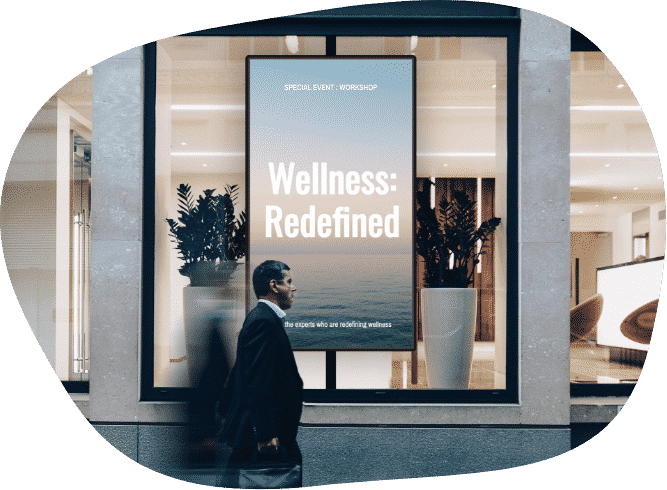 Create beautiful digital signage for your yoga studio
Create visually appealing digital signage for your yoga studio
How It Works
Create beautiful digital signage
Mandoe's drag and drop content builder makes creating digital signs for your yoga studio super simple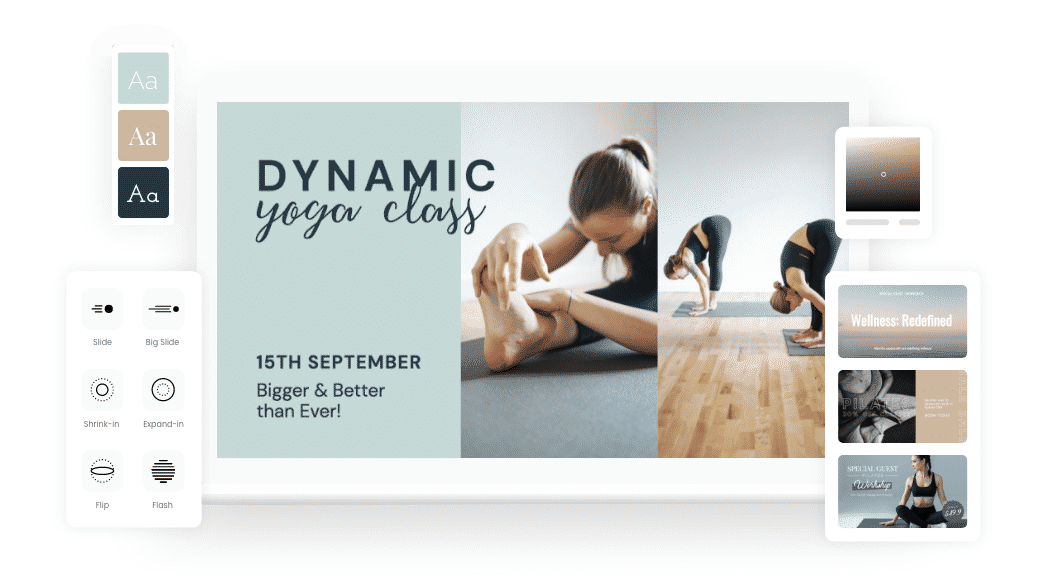 Start with a beautiful template
Mandoe will ask a few questions about the signage you need for your yoga studio and instantly produce thousands of professional templates to choose from.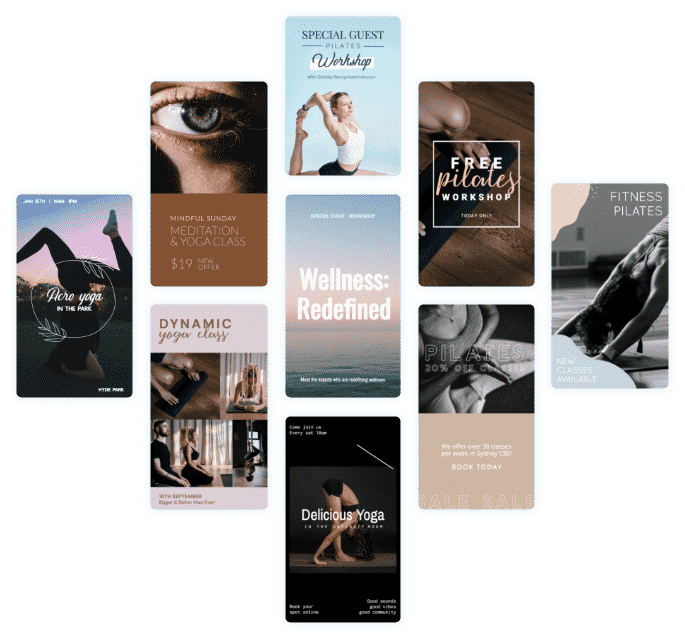 Make it your own
Upload images or search through thousands of free stock photos. Add graphics, text, icons, and more to make sure your digital signs match your studio's aesthetic.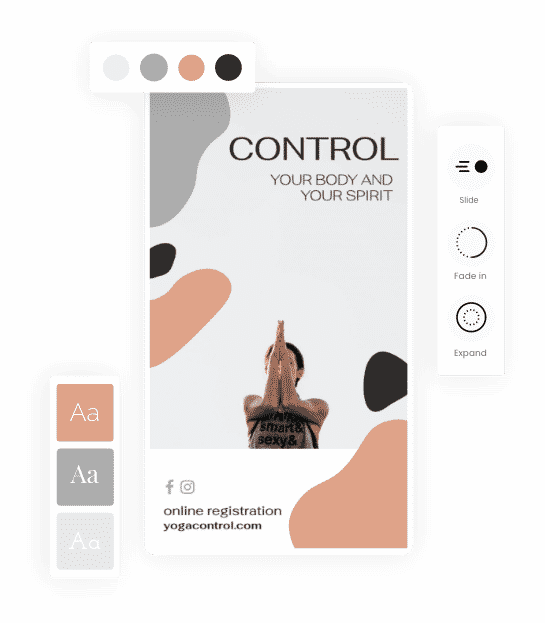 Easily deploy to one or multiple screens
Send your newly created
digital signage
to your yoga studio's screens with just a few clicks.
Deploy to one screen or many
Choose whether you want to group your screens or send signage to a single display.
Set dates for your signage to display
Set the start and end dates you want your signage to display on your studio's screens. Useful for limited offers and promotions.
Set times for your signage to display
Set your start and end times. Perhaps you want different signage to display for each client or class.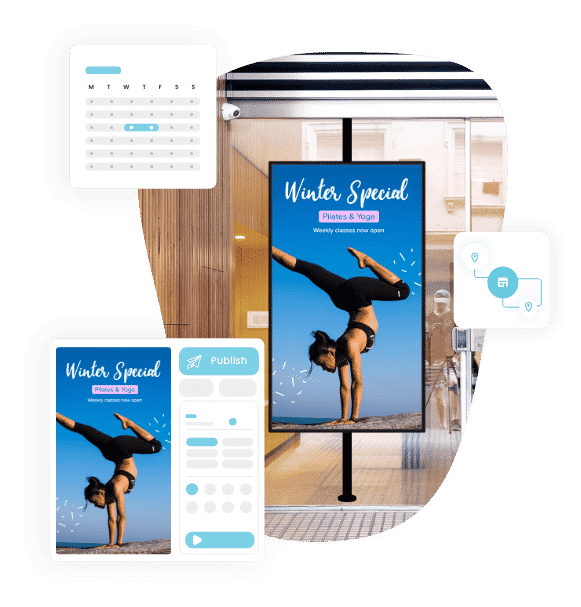 Get insights into what's working and what isn't
You can use Mandoe's display history to compare sales at your yoga studio and see which signage works best.
Templates for yoga studios
Mandoe comes loaded with thousands of signage templates yoga studios will love, including class promotions, products, private classes, and much more.
Landscape Digital Signage Templates
Portrait Digital Signage Templates
Use Cases for Digital Signage