Get professional digital signage in Fontana
Many companies across the world power their screens with Mandoe digital signage, including many in Fontana.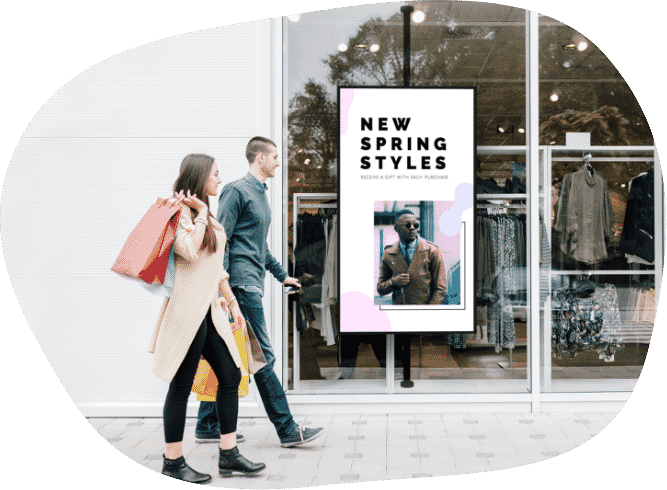 How It Works
Easily create eye-catching digital signage
Mandoe saves you time with a drag and drop builder that anyone can use.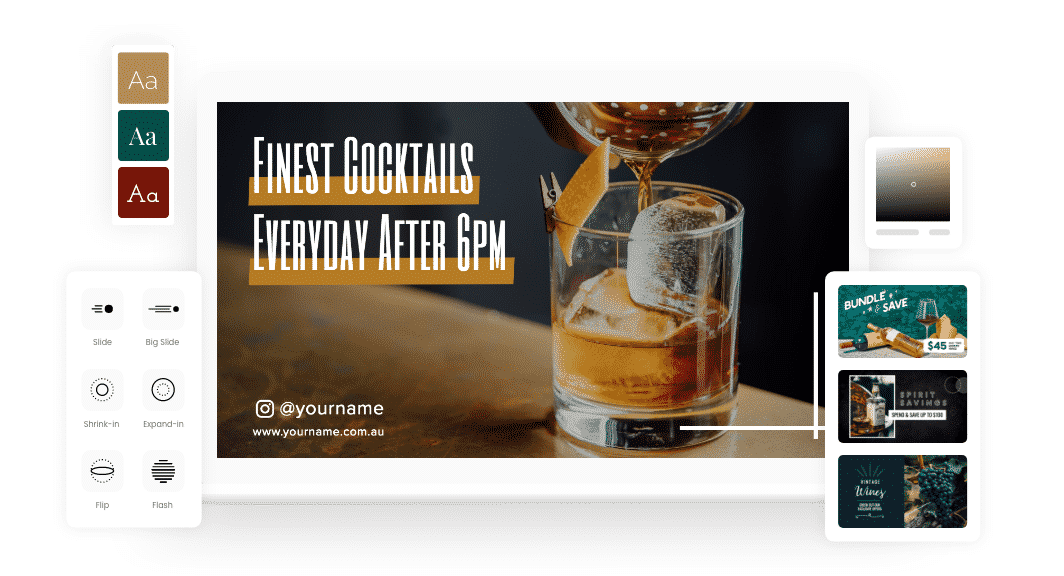 Choose a beautiful template
Enter some information about your business, and Mandoe will instantly produce hundreds of customized templates to get you started.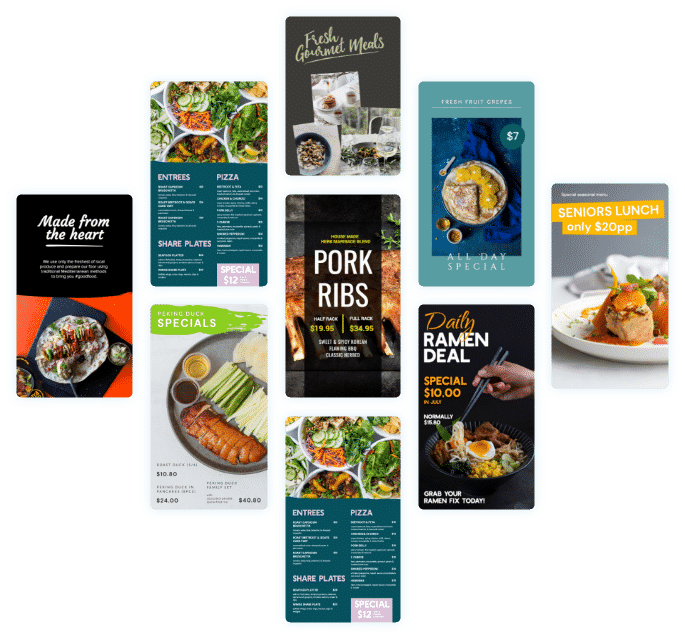 Personalize your favorite Mandoe template to match your needs
Customize any Mandoe template using graphics, images, icons and more from Mandoe´s vast library of assets.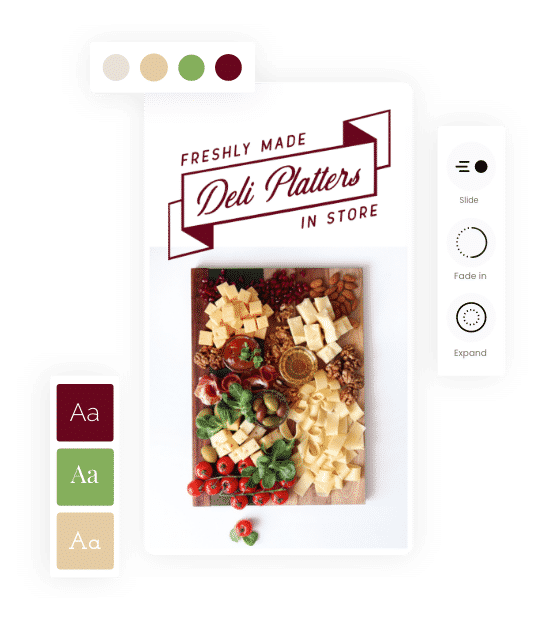 Easily deploy to one or multiple screens
Deploy your Mandoe creations straight to your screens
Deploy to one screen or many
Use Mandoe to group your screens (by store, state, placement, etc.) and send to many or deploy to a single display.
Set dates for your signage to display
Choose the start and end dates you want your signage to appear. Perfect for limited and seasonal offers.
Set times for your signage to display
Select times for your signage to display. Perhaps you want different messages at various times of the day.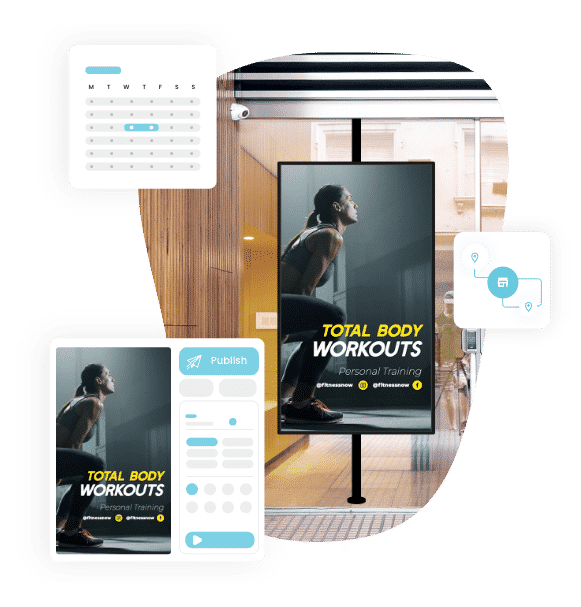 Get insights into what's working and what isn't
Digital Signage Templates
Compare the times your messages played with your sales and inquiry figures to see which signs are performing well.
Landscape Digital Signage Templates
Portrait Digital Signage Templates
Use Cases for Digital Signage