Craft beautiful digital signage in Renton
Thousands of businesses worldwide are taking control of their digital signage with dazzling signs created by Mandoe, including many in Renton.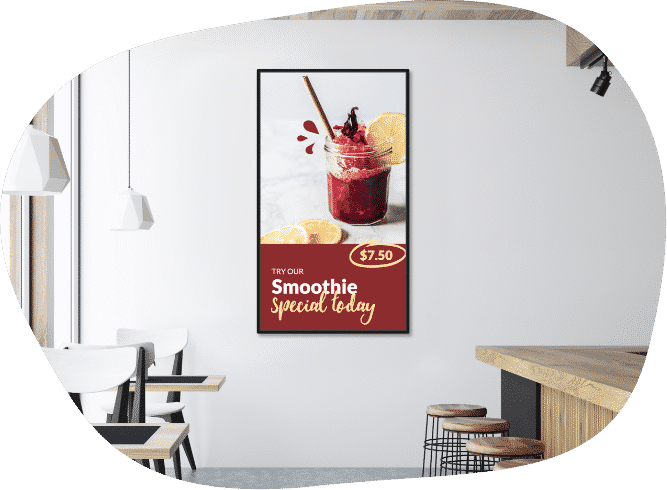 How It Works
Easily create incredible digital signage for your displays
Use Mandoe´s drag and drop builder to create eye-catching signs in minutes.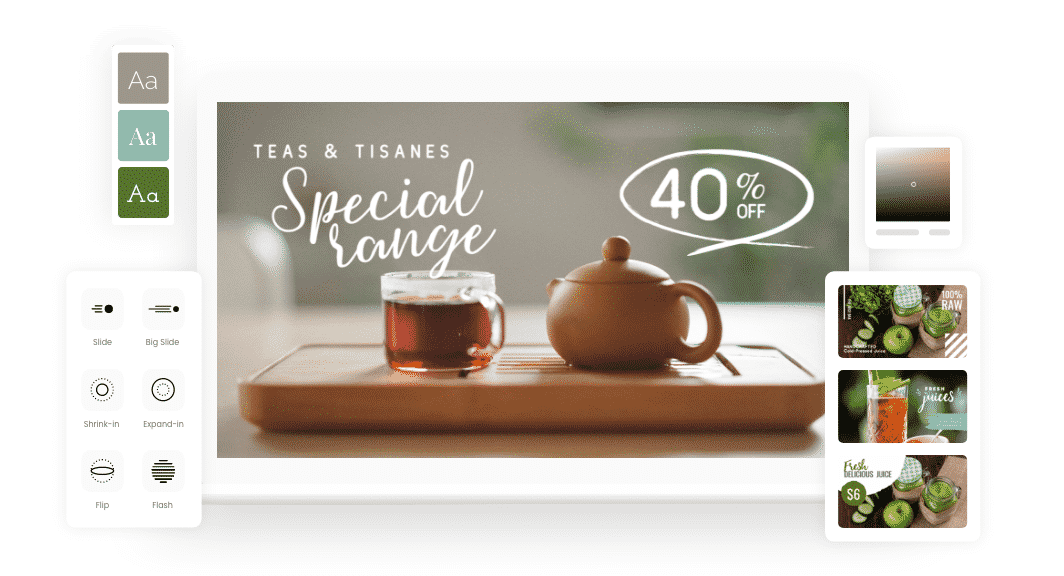 Start with a professional template
Enter a few details, and Mandoe will instantly suggest hundreds of professionally-created designs to get you started.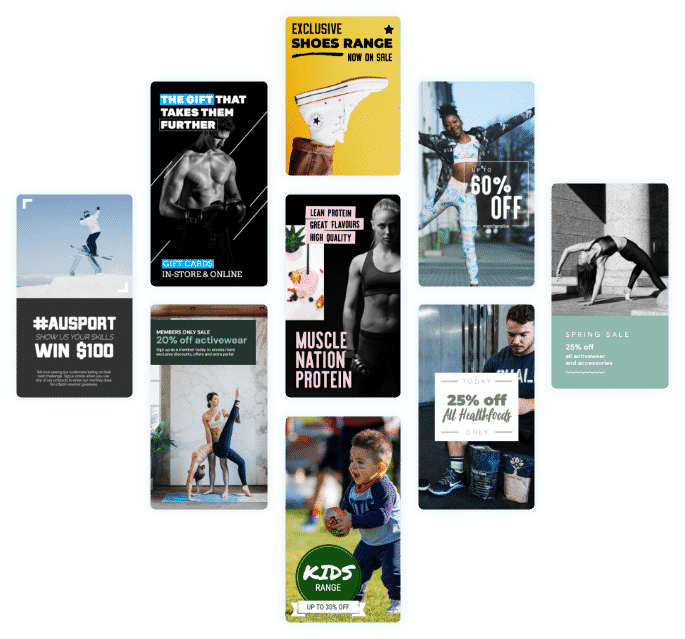 Customize your template
Customize any template by adding your own text and images. Mandoe also gives you access to an extensive library of text styles, images, icons, graphics and more to match your brand.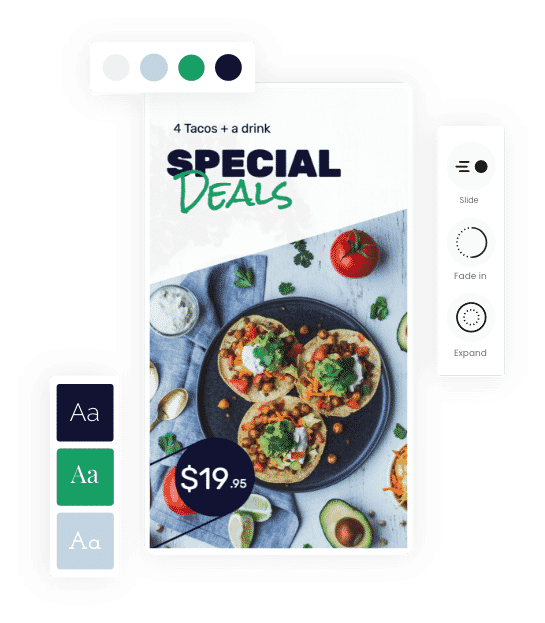 Easily deploy to one or multiple screens
Send your beautiful creations to your store´s screens in seconds
Deploy to one screen or many
Group your screens and send your sign to many screens or just one display within a few clicks.
Set dates for your signage to display
Choose which dates you want your signage to display. Great for limited-time promotions.
Set times for your signage to display
Set the start and end times for your signs to display. You can change signs as many times as you like during the day.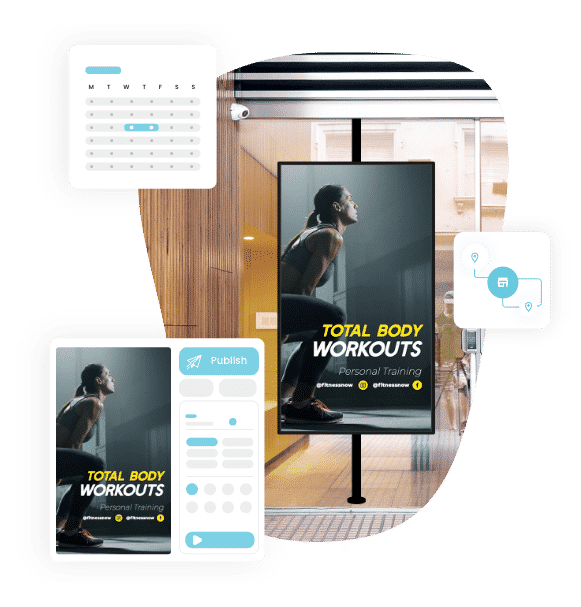 Get insights into what's working and what isn't
Digital Signage Templates
Look at the time your content played and compare this with sales data to see which messages have the biggest impact.
Landscape Digital Signage Templates
Portrait Digital Signage Templates
Use Cases for Digital Signage