Get visually appealing digital signage on Watsonville
Businesses all over the world, including many in Watsonville, use customized digital signage to promote products and services.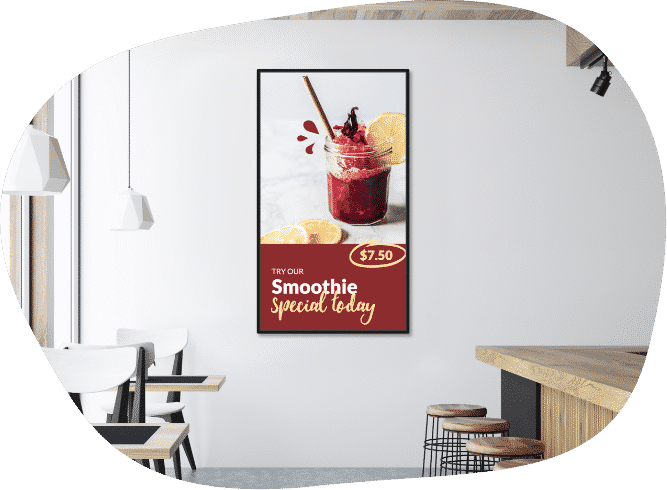 How It Works
Easily create beautiful signage in minutes
You don´t have to be a graphic designer to create great signs. Mandoe´s drag and drop signage builder makes it a cinch for anyone to produce eye-catching displays.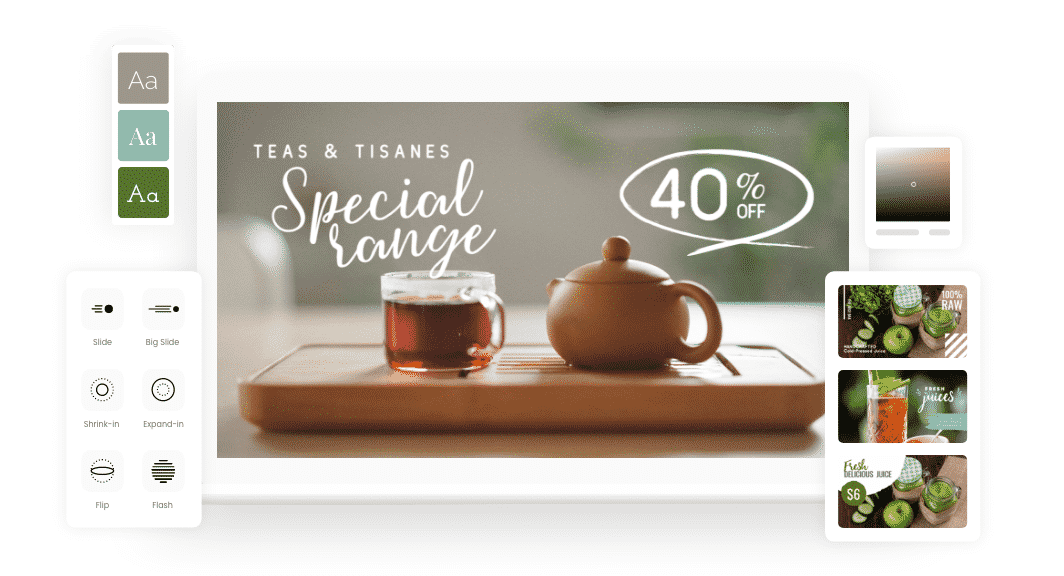 Get started with a professional template
Enter a few details about your business, and Mandoe instantly generates hundreds of professionally-designed templates.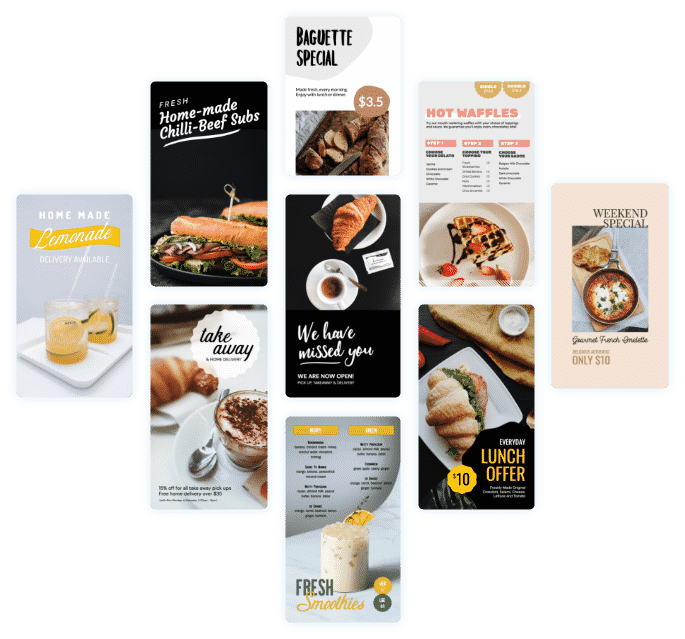 Personalize your favorite template
Mandoe has a vast library of graphics, images, icons, text styles and more to match your brand.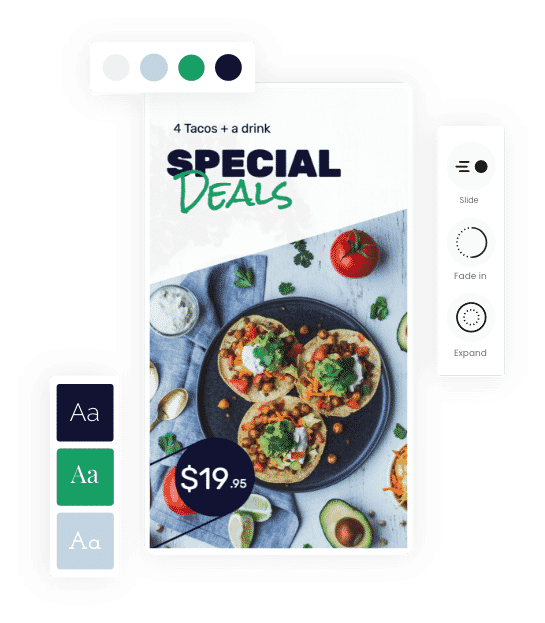 Easily deploy to one or multiple screens
Send your impactful signs to your screens in just a few clicks
Deploy to one screen or many
Group screens together (by state, store location, screen size etc.) and deploy to one or many in seconds.
Set dates for your signage to display
Pick a start and end date for your signs to display. Perfect for those limited-time promotions.
Set times for your signage to display
Set the times you want your
digital signage
to display during the day.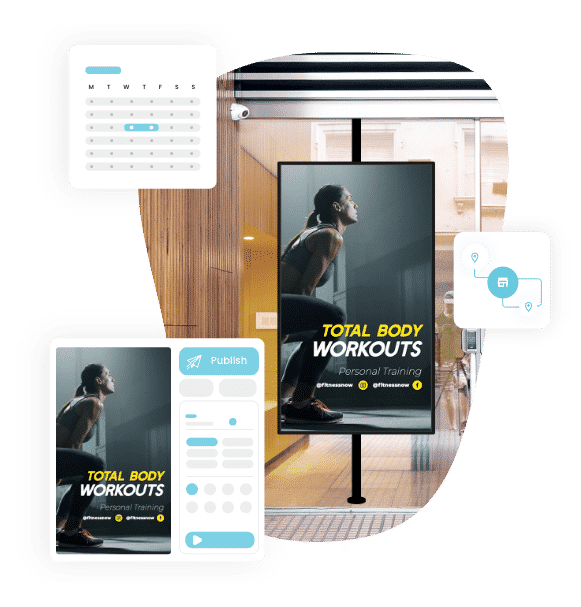 Get insights into what's working and what isn't
Digital Signage Templates
Review your sales and inquiry data and compare it with the time messages were played to see which ones are making the biggest impact.
Landscape Digital Signage Templates
Portrait Digital Signage Templates
Use Cases for Digital Signage