Get exciting digital signage in Lyublino
Mandoe digital signage software is powering the screens of top-rated hospitality businesses all around the world, including many restaurants and cafes in Lyublino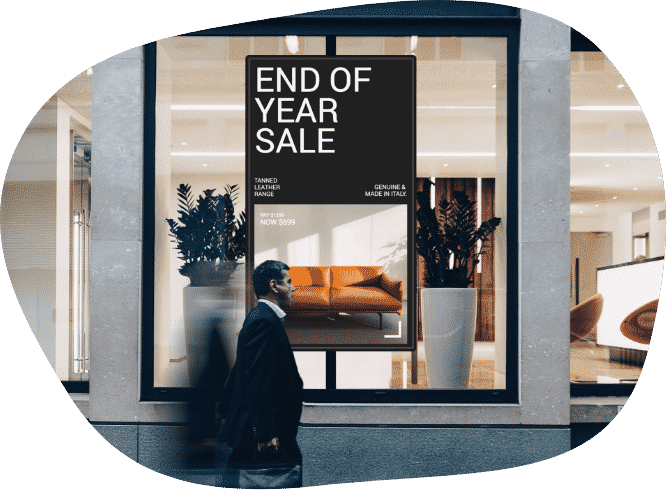 How It Works
Create exciting digital signage with just a few clicks
Mandoe's no-code drag and drop builder enables you to easily design exciting digital signs even if you're not a professional designer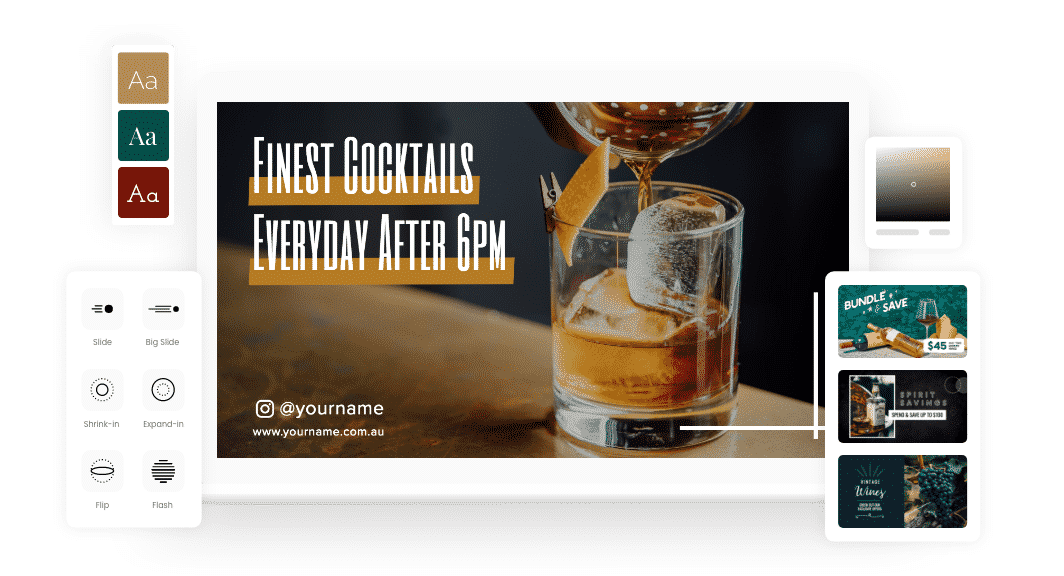 Pick a beautiful template
Kick off with hundreds of beautiful templates to choose from by responding to a few basic prompts about your campaign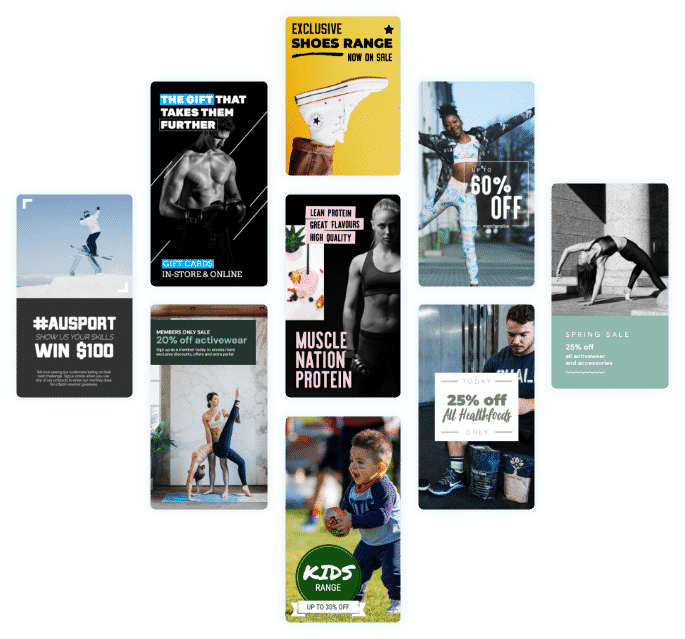 Modify it to your needs
Mandoe comes with thousands of text styles, images, graphics, colors, icons, etc. to meet all your brand guidelines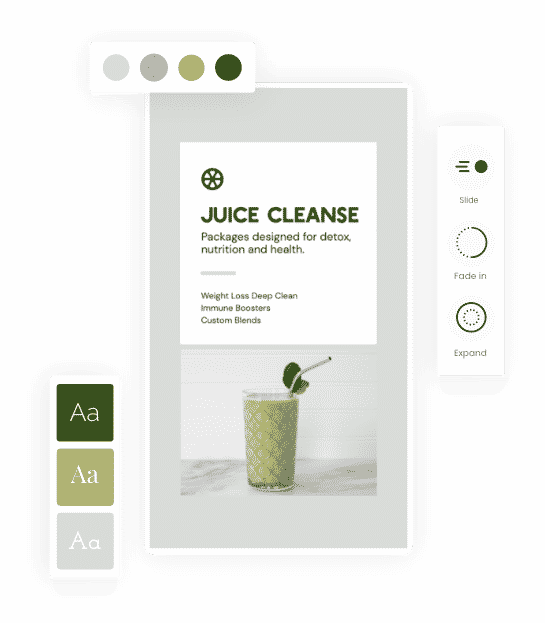 Easily deploy to one or multiple screens
Have you finished making your new, exciting designs? You can display them on your screens instantly!
Deploy to one screen or many
You can group screens together (based on location, placement, screen size, etc.) and choose to deploy your exciting
digital signage
to a single screen or multiple
Set dates for your signage to display
Select the specific dates within which you want each sign to be shown. Perfect for limited time promotions
Set times for your signage to display
Specify what time of day you want your signs to start and stop displaying. Perfect for lunch specials, morning coffees, buffet offers, etc.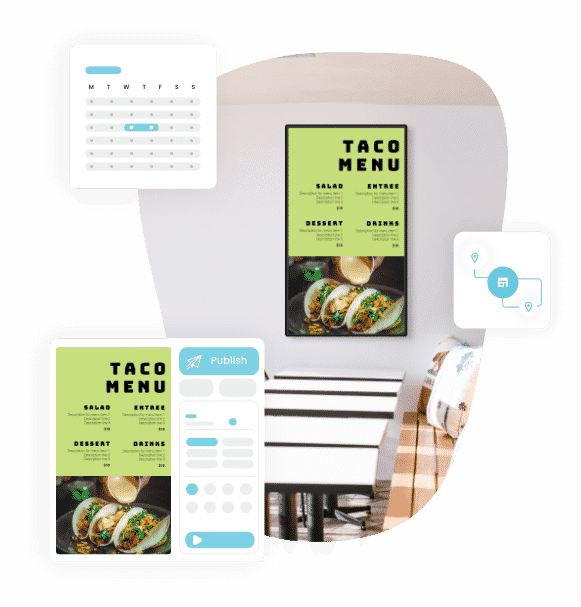 Get insights into what's working and what isn't
Digital Signage Templates
See which digital signage was displayed at what time of day and match it to your sales numbers to know what's effective and what isn't
Landscape Digital Signage Templates
Portrait Digital Signage Templates
Use Cases for Digital Signage