Get engaging digital signage in Weymouth Town
Create your Weymouth Town-based business digital signs and turn any modern screen into a display with Mandoe Media's digital signage software.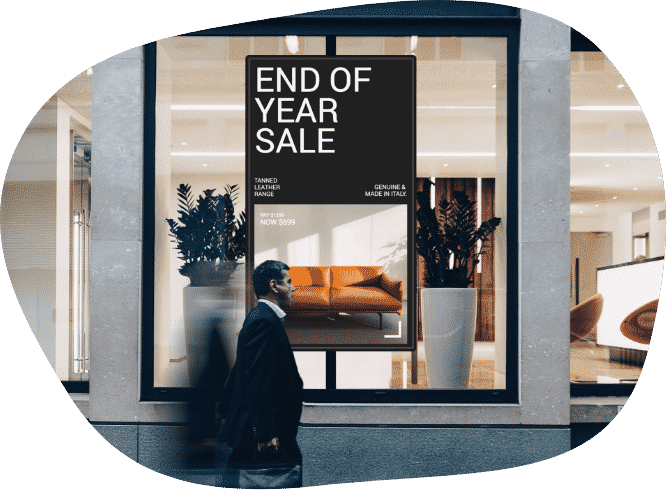 How It Works
Effortlessly create effective digital signage
Mandoe features a drag and drop builder that makes it easy for anyone to create beautiful signage.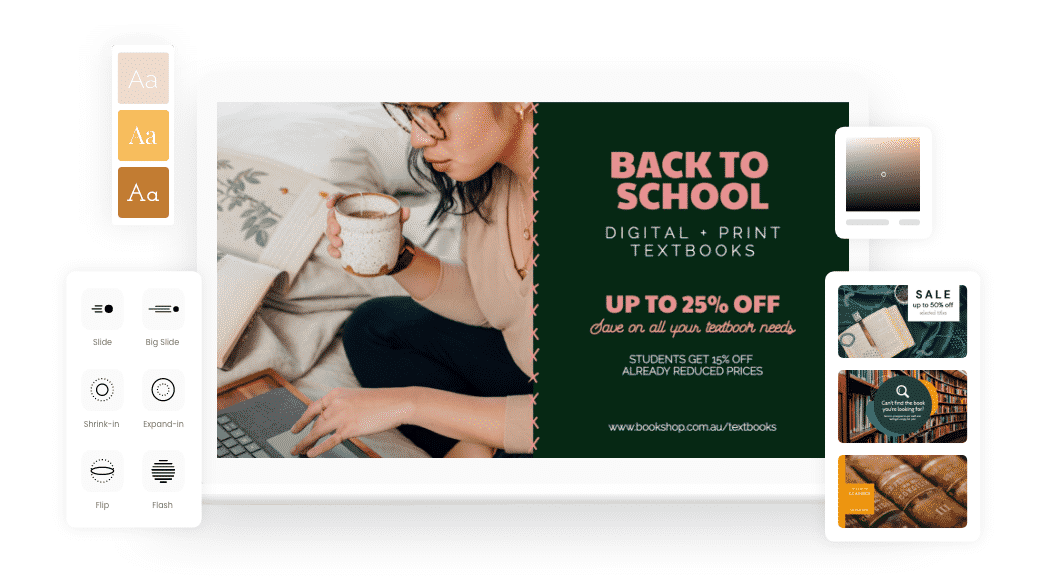 Start with a professional template
Enter a few details about your business and get hundreds of professionally-curated templates that meet your needs.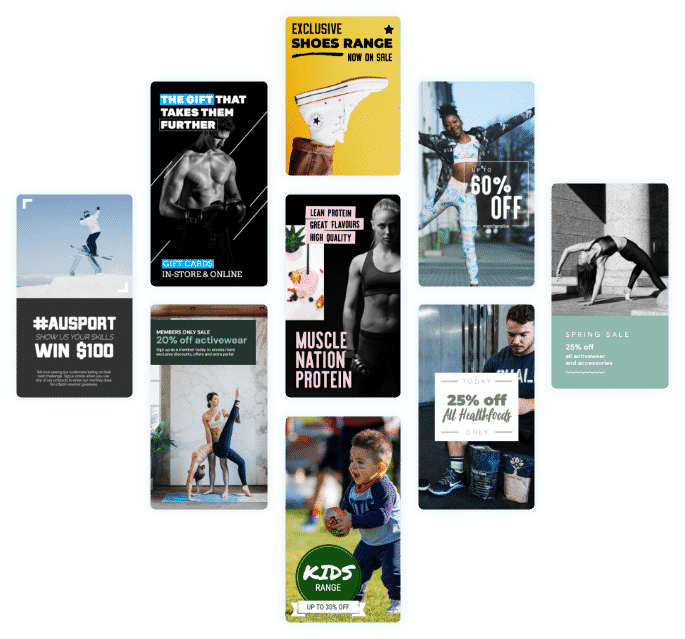 Customize to your needs
Make signage that's truly your own by adding your logo, images, and texts or choosing from a library of thousands of photos, graphics, and more.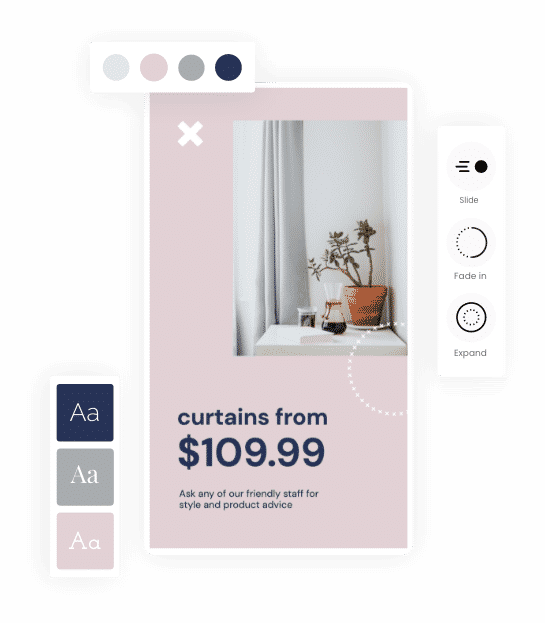 Easily deploy to one or multiple screens
Display the beautiful signage you designed to your screens in just a few clicks
Deploy to one screen or many
Set up a dynamic display by grouping screens together and instantly sending your signs to one or many.
Set dates for your signage to display
Select a start and end date for your signage to display. Ideal for limited-time promotions.
Set times for your signage to display
Set the times you want your signage to display. Perfect for menu changes and time-sensitive promotions.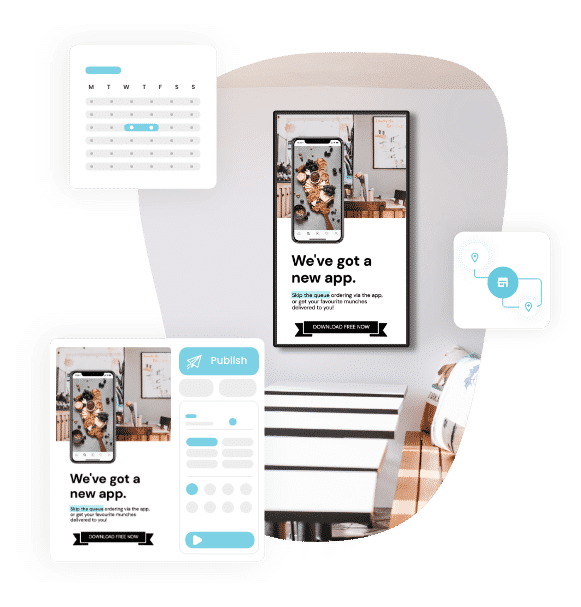 Get insights into what's working and what isn't
Digital Signage Templates
Know how often a specific content is playing and match it with sales data to see its performance.
Landscape Digital Signage Templates
Portrait Digital Signage Templates
Use Cases for Digital Signage