When you're running a busy hair, nail or beauty salon, life can be hectic. Staff, customers, stock, promotions…it's a lot! It's daunting to contemplate upgrading to new technology on top of all that. But the benefits and rewards of implementing digital signage in your salon will far outweigh the time you'll spend setting it up. And with modern drag and drop digital signage builders, it's all very straightforward.
In this guide, you'll see how easy it is for beginners to implement digital signage that works in
hair salons
,
nail salons
and
barber shops
. You'll capture the attention of passing traffic and be able to inform and entertain your customers. Dramatic sales increases are yours for the taking.
---
What is digital signage?
A digital signage player allows you to put information onto digital screens to communicate with your customers. It's a much more compelling way to present information, especially in hair and beauty salons. Dazzling imagery can have a huge influence on how much beauty customers will spend.
Traditional signs and posters don't cut it next to modern, professional digital signs. You can use videos to capture attention and easily update your content from anywhere as often as you like. It's perfect whether you have one location or many.
Digital signage is a must
for anyone in hair and beauty who wants an easy, affordable and effective way to attract more customers, showcase products, streamline their marketing and boost sales.
Ready to see how digital signage might work in your salon? 
---
What are the benefits of digital signage in hair, nail, beauty salons and barber stores? 
Digital signage works exceptionally well in hair and beauty. It captures the attention of passing traffic and is great for entertaining and informing customers while they wait. It also boosts sales and reduces marketing and promotional costs. Thousands of salons are installing digital signs every week because they: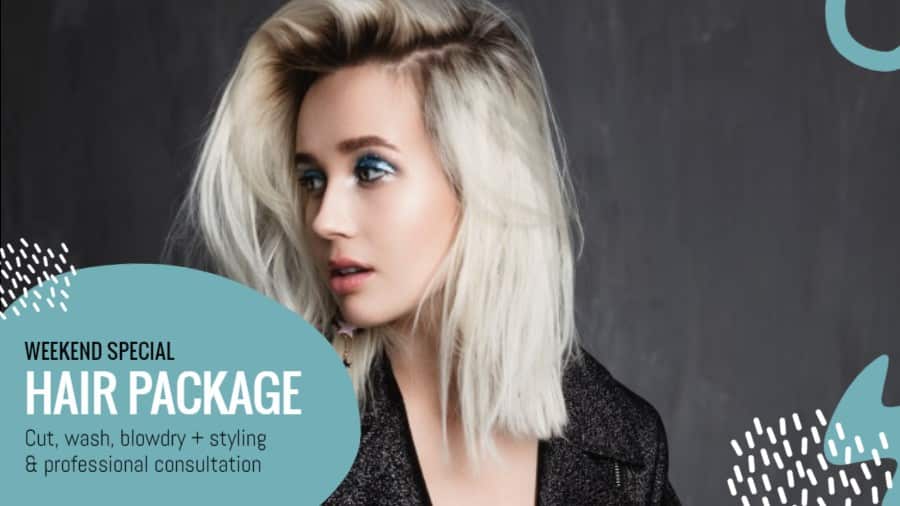 Increase walk-ins by 17%
Many beauty salons rely on foot traffic for a large percentage of their trade. Often customers are looking for a specific service like a cut and colour or beard trim, and they want to know you offer it before they walk in. Digital signs can showcase your range of services in eye-catching and tempting ways, so customers feel confident to walk in and ask for an appointment.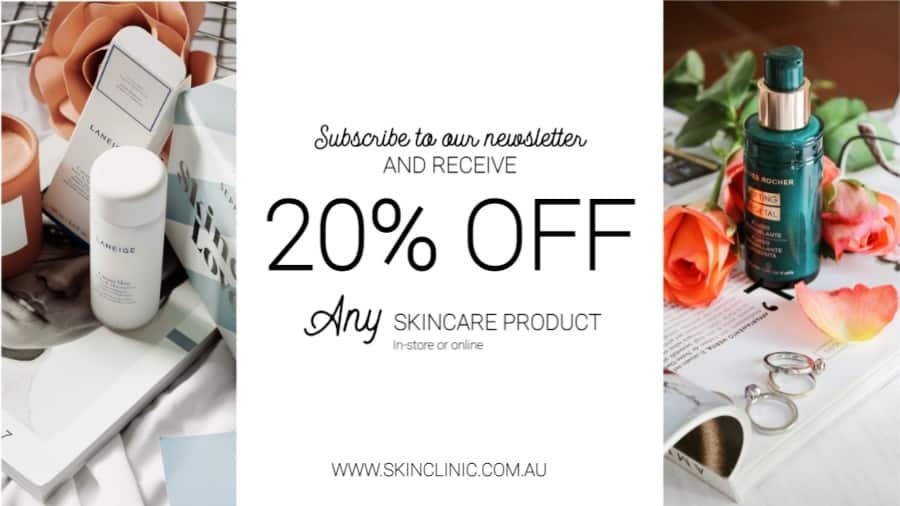 Uplift daily sales by 30%
Using digital signs for hair and beauty
marketing campaigns
can lead to huge increases in daily sales. It's perfect for advertising promotions, new product lines or cross-selling other services. For instance, you could convince someone who came in for a quick trim to have a shampoo, conditioning treatment, head massage and semi-permanent colour treatment if you promote these services with eye-catching visuals.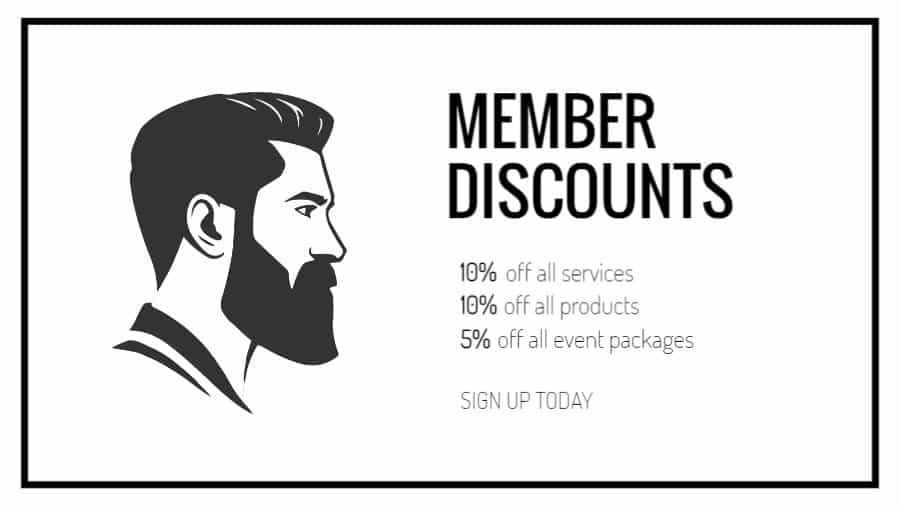 Increase profit margins
Studies have shown an incredible 70% of customers buy products because a sign caught their eye. Customers in hair salons, barber shops and beauty salons are a captive audience. Digital signs grab their attention while they wait. It's like having a team of salespeople explaining the benefits of high-margin treatments and convincing customers to spend up big on top-shelf products.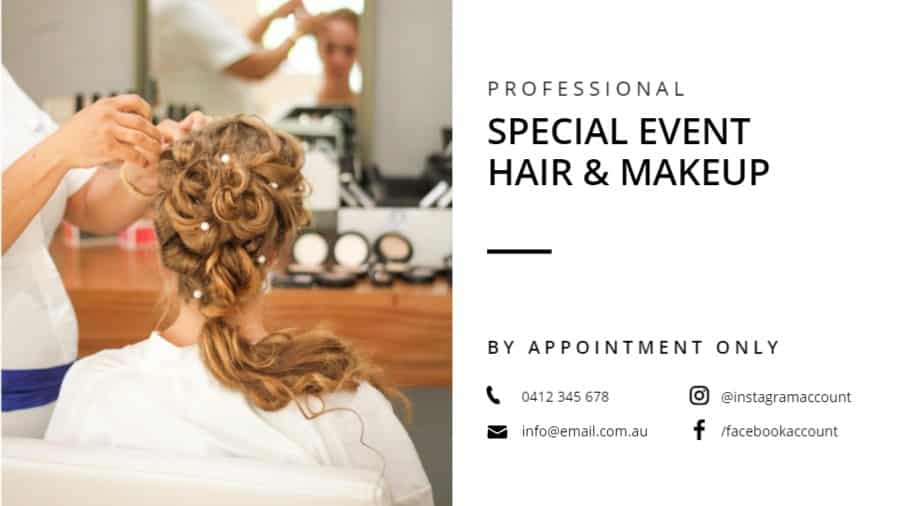 Improve your marketing
Look for a digital signage solution that offers
detailed reporting and analytics
. That way, you can test different promotions and messages at different times of the day and then match them up with sales data. When you understand what gets your customers excited, you can refine your offers to boost sales and profits. It's easy to update your content remotely at anytime and refine your campaigns to get the best results.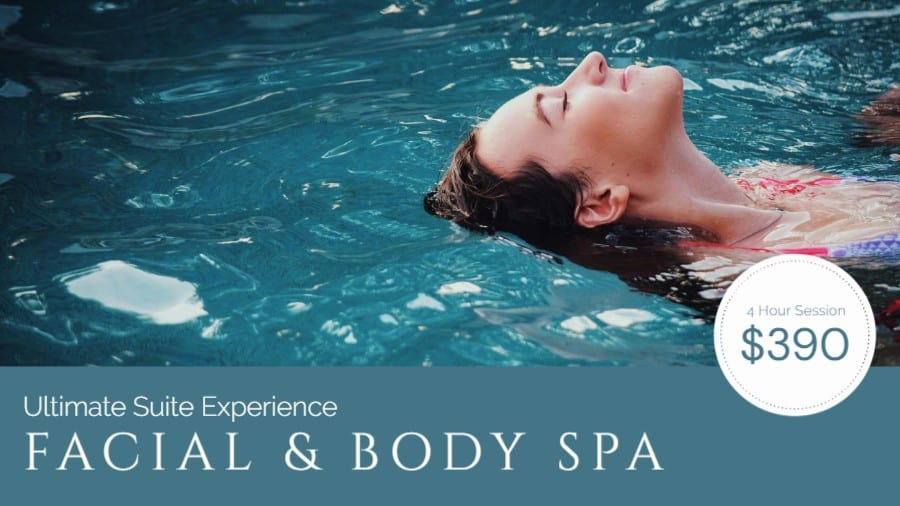 Save time, money and the environment
Implementing digital signage in your hair and beauty business will feel like an amazing makeover. Say goodbye to half-torn and faded window posters. Outdated magazines littering the waiting area will be a thing of the past. It's easy to keep digital signs updated with the latest styles and trends. You'll never need to print, ship, and install new signs, posters and displays again. You'll be showing fresh content on one or more screens in just a few clicks.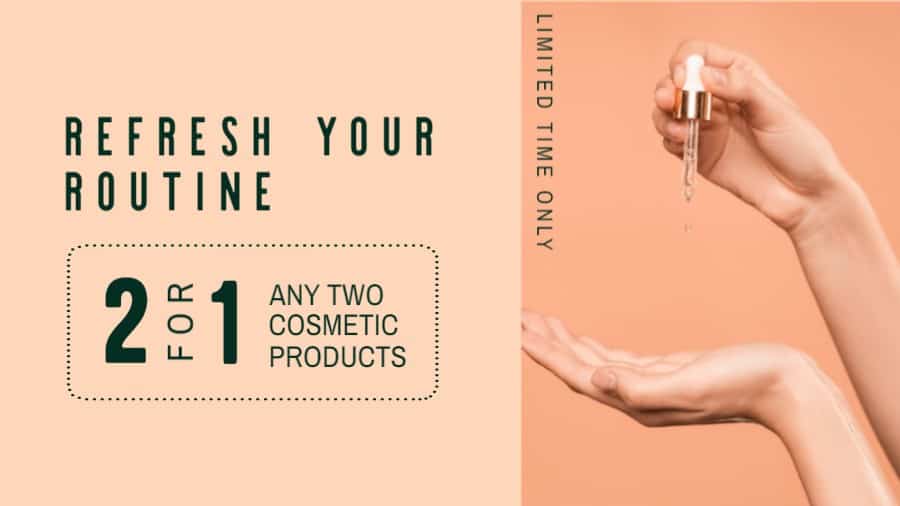 Keep customers coming back
When your customers come for a haircut or to get their nails done, they're looking for a break from their busy lives. Studies show digital signs lead to a 33% increase in repeat buyers and a 21% increase in customer satisfaction. By offering style tips and other interesting entertainment, you'll reduce perceived wait times and create a haven where people will look forward to spending their time (and money).
---
Is digital signage easy for beauty salon owners, managers and staff to use?
With the help of a great digital signage partner, it's super easy to implement and manage digital signage in your hair, nail or beauty salon.
With Mandoe's simple drag and drop
digital signage builder
, you don't need any previous experience at all. We can show literally anyone how to create and launch beautiful, impactful hair and beauty digital signage. You certainly don't need to be a graphic designer. You just need to be willing to learn something new, and you'll be able to get phenomenal results with our intuitive, self-service system. You'll learn
how to design
, manage and display amazing looking content for your salon in four easy steps:
Choose from hundreds of beautiful templates built especially for the hair and beauty industry. We've got custom templates to suit the individual needs of hairdressers, nail salons, barbers and more
Add your own text and pictures or choose from our extensive library. We've got millions of stock videos, images, graphics, icons you can use for no extra cost
Choose the dates and times for your content to display
Deploy to one screen or multiple screens in seconds
---
7 winning digital signage ideas for your hair and beauty salon
Advertise your full range of products and services: people can't buy what they don't know exists, so if your hair salon specialises in extensions – let people know. Offer a reiki massage with a manicure? Advertise this on your screens. You can have a menu board that details literally everything including a price so people can choose everything they want the same way they would at a restaurant. Selling complementary products can be hugely profitable in a salon, so if they love the shampoo or nail conditioning lotion, make sure they know they can take some home too.
Share important information: set up your digital signs to inform people when a sale is going to end, what your extended Christmas opening hours are or when their favourite expert is available. If there's a long wait or if a certain product is out of stock, letting your customers know will help avoid disappointment.
Try out a range of promotions: with digital signage you can schedule new promotions as often as you like. You can show off new product arrivals, share the hottest summer hairstyles and encourage customers to book a discounted mid-week package. If there's a local event coming up, remind customers to book early so they'll look their best on the big day.
Build trust: The relationship between a hair and beauty consultant and their customer is an important one. Customers look to their consultant for advice on style, grooming and more general life matters. By showing customer testimonials and your best reviews on shopfront screens, customers will feel reassured that they are going to have a great experience too. Showcasing staff qualifications and awards can also help build trust and confidence.
Share social media feeds: with Mandoe's digital signage software you can easily display social widgets on your digital signage. Simply connect your accounts and have live updates of your Instagram feed or Facebook recommendations. Before and after shots will be a hit with your loyal customers and will get great attention in their social networks, exposing your business to a whole new audience.
Entertain: the average client will spend between one and three hours in a hair and beauty salon. That's a perfect chance to upsell and cross-sell your products and services. It's also a good idea to include some quality entertainment to help them while away the hours during their treatments. You can easily connect to news and weather services or share lifestyle and beauty programs to help people relax and enjoy their visit.
Make money through advertising: if you have a reasonably busy salon, you could sell advertising space on your digital signs to create a new revenue stream. Local businesses may be interested in reaching your captive audience, and so might the suppliers of your products.
---
Mandoe in action 
We've helped thousands of businesses in the hair and beauty industry make beautiful digital signage. Over the past decade, Mandoe's digital signage solution has helped businesses to attract new customers, make more money and save on marketing costs.
Rum City Barbershop
Rum City Barbershop used Mandoe's digital signage to turn their wall into a 24/7 interactive advertisement to promote their business
"I'd recommended Mandoe to any business owner wanting digital signage. Their team delivered on every promise made and has been a pleasure to work with. Our digital sign has helped increase sales and bought more people into the salon. We're really happy with our digital signage." Kelly Barker, owner - Rum City Barbershop
---
How much does a digital signage system cost?
Digital transformation in hair and beauty salons is easier and more affordable than you might think, with salon owners reporting that it easily pays for itself.
Talk to our team
to see what your customised plan would cost. As a guide, most salons pay around $35 per week. The return on investment is so strong because digital signs reduce costs and increase profit at the same time. Studies show that introducing digital signage can boost average sales lift by 30%. There's also the savings from not spending money getting posters printed or paying staff to update product displays. About 70% of salon owners say they've made their money back within 18 months. Talk to our experienced digital signage team to get a quote for a tailored package for your business.
---
Hair and beauty salon digital signage FAQs
Can I use my own screens?
We have a range of options available, book a free consult to work out what's best for you.
Is it web-based?
A: You can create content online and use wherever you are. You can send the content to one screen or many in just a few clicks
Can I use my own photos and other content?
Yes. There are millions of images, videos, icons and more in our library, or you can upload and use your own
---
Try Mandoe's instant digital signage builder for free 
Want a free trial of Mandoe's content creation tool? You'll see just how easy it is for salons to create beautiful digital signage with a free trial of our intuitive drag and drop system.
Create beautiful digital signage for your hair and beauty business in minutes using our dedicated templates and enormous library of images, videos, icons and graphics
Download your videos and share them with the world for free
No design experience needed with our intuitive drag and drop system and pre-designed hair and beauty based templates
No need to enter any payment details, no obligation to buy
Written by Lachlan Ross
Marketing Manager at Mandoe
I'm a SAAS-focused marketer with 10+ years of experience who likes to think I've got a way with words - thanks for stopping by and checking out this blog.