Improving the patient experience is fast becoming a top priority for healthcare providers. People often arrive for medical treatment anxious or in pain. Digital signage is a great way to lift patient's comfort levels by welcoming them and sharing important information.
Implementing healthcare digital signage helps medical providers improve their standard of care, boost employee productivity and enhance patient engagement. With our intuitive digital signage platform,
doctors' offices
,
medical clinics
,
surgeons
,
optometrists
,
chiropractors
,
podiatrists
,
physiotherapists
,
dentists
and
vets
can easily design and publish beautiful content that informs and entertains patients and helps staff focus on what really matters. Read on to learn how easy it is to introduce digital signage into your healthcare setting and enhance the patient experience at your practice.
---
What is digital signage?
Printed posters and static signs have evolved. Digital signs put messages that would once have been on posters or communicated by staff onto screens. They're versatile, affordable and engaging.
Healthcare providers can use digital signage throughout their clinics. On the outside of buildings, digital signs can identify the practice, give parking instructions, opening hours and visiting times. In hallways, they can help with wayfinding or promote services. In waiting rooms or staff rooms, digital signs will deliver essential information far more efficiently and effectively than old school signage. If you're still using static signs to communicate with patients and staff, let us bring you into the digital age.
Ready to see how digital signage might work you? 
---
What are the benefits of healthcare digital signage? 
The entire healthcare industry operates with tight schedules and lean workforces. Digital signs can modernise healthcare delivery and reduce workload for staff to vastly improve staff and patient satisfaction. Thousands of hopitals and medical clinics are implementing digital signs every week because they: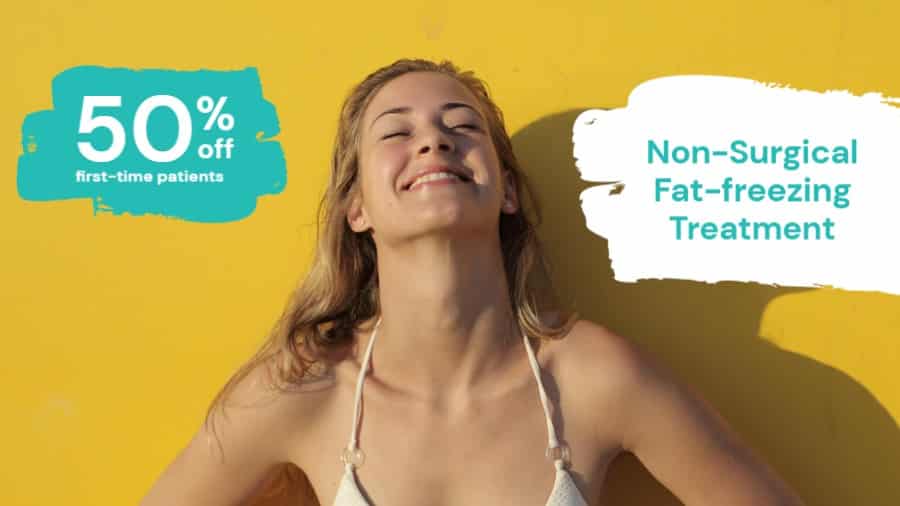 Capture attention
Studies have shown that digital signage lifts foot traffic by 17%. If you have a busy high street location, your digital screens will work for you day and night. Eye-catching digital signage on your healthcare facility is a highly effective way to grab the attention of passing traffic so they can easily find you in an emergency or simply encourage them to use your service.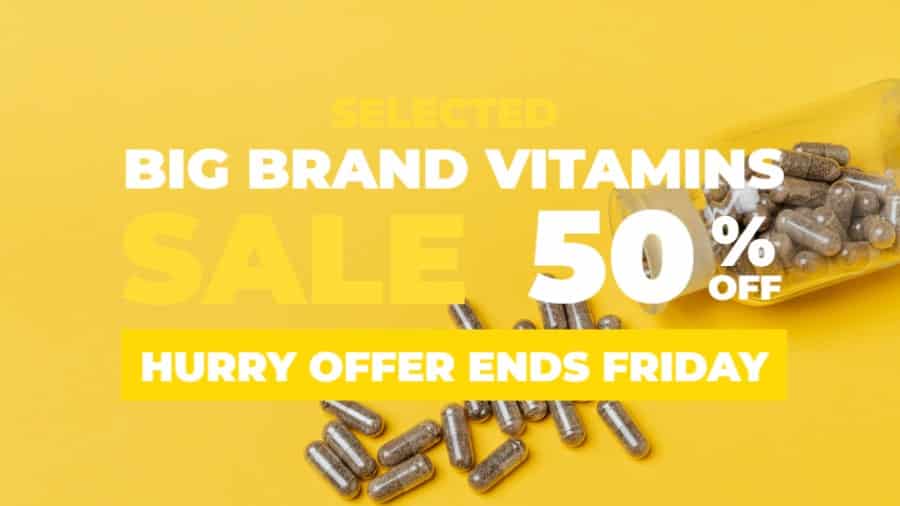 Increase sales by up to 30% Healthcare providers need effective marketing campaigns as much as any business. Although patient care may be the top concern, the reality is, getting new and returning customers is essential to keep your business operating. Your modern, streamlined marketing will attract more patients. You can quickly and easily promote services and wellness initiatives and improve the patient experience.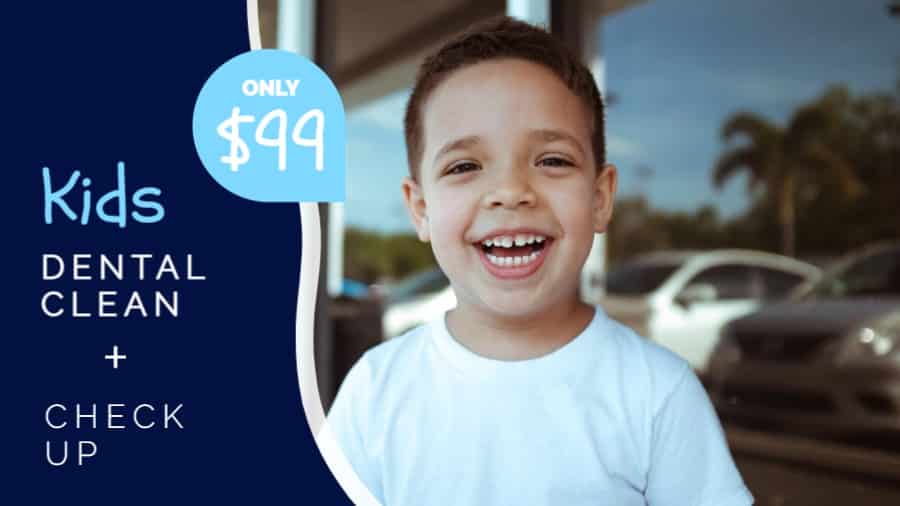 Increase profits Digital signs can showcase your services more effectively than static signs, encouraging patients to book in for other treatments or programs. 70% of customers purchase products because a sign caught their eye, so you can sell complementary products like skincare ranges to boost profits.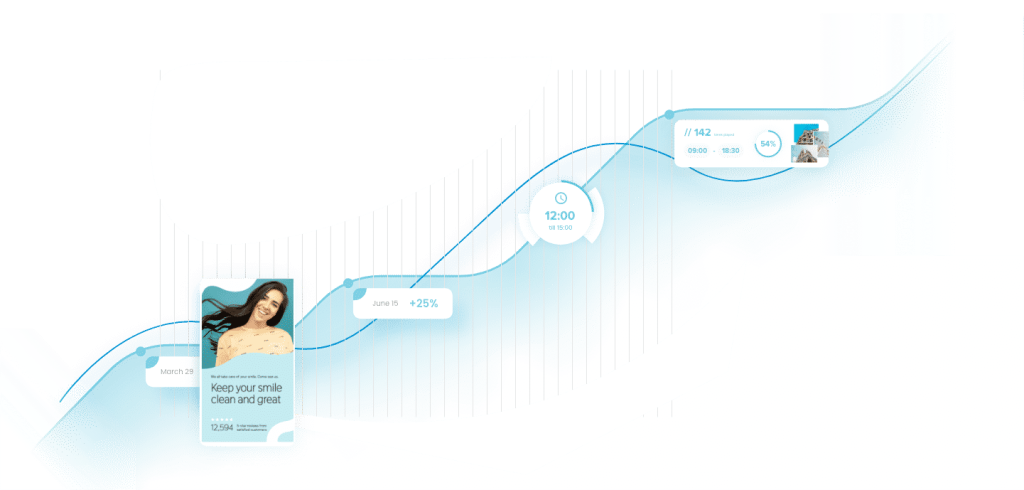 Offer data and analytics Look for healthcare digital signage software that offers detailed reporting and analytics. You can test different ways to promote your medical products and services see how that impacts your sales and bookings. By understanding what works best with your customers, you can update your screens remotely and adjust your campaigns at any time to maximise success.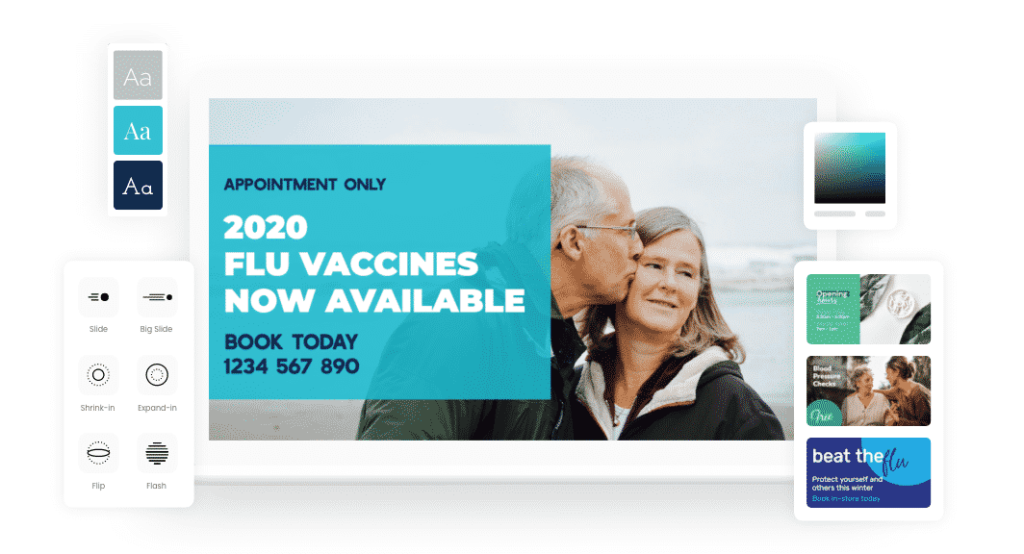 Save time, money and the environment Healthcare settings are dynamic, fast-paced places. Things change quickly, and the team is always busy caring for patients. Digital signs are much more efficient than designing, printing, shipping, and installing new signs, posters and displays. You'll be showing the most up-to-date content on one or more screens in just a few minutes, freeing up your staff to focus their energy and attention on patient care.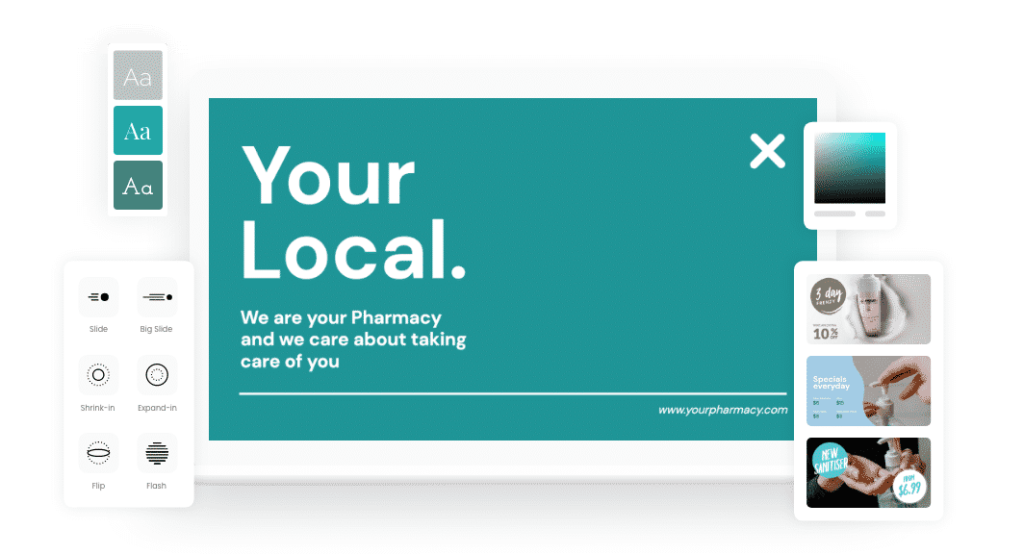 Grow customer engagement Studies show digital signs lead to a 33% increase in repeat customers and a 21% increase in customer satisfaction. Your digital screens will entertain your patients and reduce their anxiety while they wait. Your patients will love your streamlined modern communication, education and entertainment. They'll be sure to come back next time they need your services.
---
Is digital signage easy for medical centres and healthcare clinics to use?
Digital signage is easier than you think, especially with the support of the right digital signage partner.
At Mandoe, our simple drag and drop digital signage solution is simple to use and cost-effective. Everyone in your business will be able to create and launch beautiful, impactful digital signage. You won't need to hire a graphic designer. Literally anyone can get incredible results with our intuitive, self-service system. We'll teach you
how to design
, manage and display your own amazing looking content for your medical business in four easy steps:
Choose from hundreds of beautiful templates built especially for healthcare providers
Make it your own by adding your own text, images and videos. We have an extensive library of millions of stock videos, images, graphics, icons you can use for no extra cost
Choose the dates and times for your content to display
Deploy to one screen or multiple screens in seconds
---
6 tips for digital signage in your medical centre
Communicate critical health information: Important announcements like COVID-19 protocols or elevator outages must be communicated effectively to keep patients and staff safe. Getting employees to deliver the messages or updating posters is an inefficient use of resources. Using digital signage eases healthcare staff workload. Any team member can easily update the screens with pre-approved, legally compliant messaging that includes images, text and video.
Customise your messages based on the time of day: Maybe you see retirees and parents with young children during the day and busy young professionals in the evening. You can target your messaging based on who is most likely to see it. The more you optimise your content, the more likely your campaigns will succeed.
Quickly get your patients where they need to be: Wayfinding can be challenging in large hospitals and medical facilities. Patients being late for appointments can have massive flow on effects. Using digital signs to help patients navigate can alleviate their stress and ensure they are ready on time for their appointment.
Engage with your patients: Building meaningful relationships with your patients can lead to lucrative, life-long associations. By introducing your medical teams and sharing valuable wellness tips, patients will feel connected to your practice and be more likely to return.
Waiting room digital signage: Waiting for medical services is almost expected. By updating patients with their anticipated wait times and entertaining them you can reduce perceived wait times by up to 35%. You can broadcast news and show educational messages to make their wait time pass faster, improving their overall experience in your clinic.
Communicate with staff: Keep medical and ancillary staff updated with digital signage in staff rooms. Share meeting times and announcements, remind them of health and safety protocols and promote upcoming training opportunities or social events.
---
Mandoe in action 
We've been helping medical clinics and healthcare providers improve their patient experience for over a decade.
Doctors
,
physios
,
optometrists
,
chiros
,
dentists
and
vets
worldwide trust Mandoe's
digital signage solution
to create professional signs for their practices.
---
How much does a digital signage system cost?
Digital transformation for medical businesses is more accessible and affordable than you might think. Technological advancements have brought it within reach for every business.
Healthcare providers report that it quickly pays for itself. Prices can vary, so you need to talk to our team to see what it would cost for you, but as a guide, you're only looking at around $35 per month. Digital signs have a strong return on investment because they are such an efficient communication method, which frees staff up to focus on patient care. About 70% of practice owners say they've made their money back within 18 months. Talk to our experienced digital signage team to get a quote for a tailored package for your clinic.
---
Medical digital signage FAQs
Can I use my own screens?
We have a range of options available, book a free consult to work out what's best for you.
Is it web-based?
You can create content online and use it wherever you are. You can send the content to one screen or many in just a few clicks
Can I use my own photos and other content?
Yes. There are millions of images, videos, icons and more in our library, or you can upload and use your own
---
Try Mandoe's instant digital signage builder for free 
Want a free trial of Mandoe's content creation tool? You'll see just how easy it is for healthcare providers to create beautiful digital signage with a free trial of our intuitive drag and drop system.
Create beautiful digital signage for your healthcare business in minutes using our specially designed medical templates
Download your videos and share them with the world for free
No design experience needed with our intuitive drag and drop system and pre-designed healthcare templates
No need to enter any payment details, no obligation to buy
Written by Lachlan Ross
Marketing Manager at Mandoe
I'm a SAAS-focused marketer with 10+ years of experience who likes to think I've got a way with words - thanks for stopping by and checking out this blog.