Digital signage is a total game-changer for the real estate industry. Nothing beats digital signs for showcasing homes with vibrant images and videos that will do the selling for you. Constantly changing physical displays is too slow for this fast-paced industry. It's also expensive and time-consuming. Digital signage changes all that.
Digital real estate signs capture the attention of passers-by, enhances the customer experience, increases sales and reduces marketing and promotional costs. In this guide, you'll see how
digital signage is perfect for real estate agencies
to promote their ever-changing property listings. Read on to find out how easy it is to introduce digital signage into your real estate agency across one office or many.
---
What is digital signage?
In real estate, digital signs put property listings and rental advertisements onto digital screens, usually TVs. Real estate offices can use video and imagery to enticingly display their property listings and rental availability. It's an easy, affordable and effective way to attract customers, showcase properties, improve the customer experience and boost sales.
If you're still using boring static signs to advertise your properties, let us bring you into the digital age.
Digital signage is a must for real estate agencies
who want to replace their time-consuming marketing, streamline their promotional activities and increase profits.
Ready to see how digital signage might work for you? 
---
What are the benefits of digital real estate signs? 
Digital signage is ideal for the real estate industry. Thousands of agencies are implementing digital signs every week because they: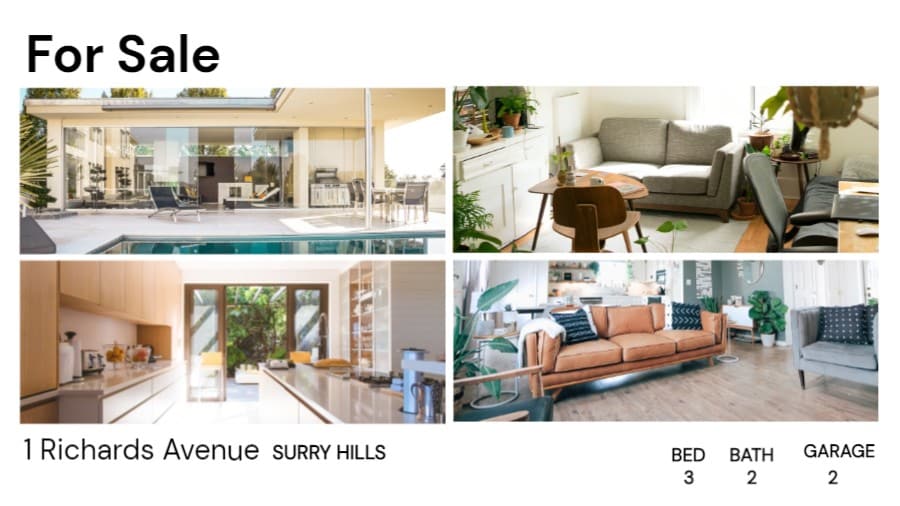 Lift foot traffic by 17%
Eye-catching shop front digital signage is a highly effective way to grab the attention of passing traffic. If you have a busy high street location, your digital screens will work for you day and night. Digital signage is far more effective in dynamically and attractively displaying the best features of your properties than a poster or physical display ever could.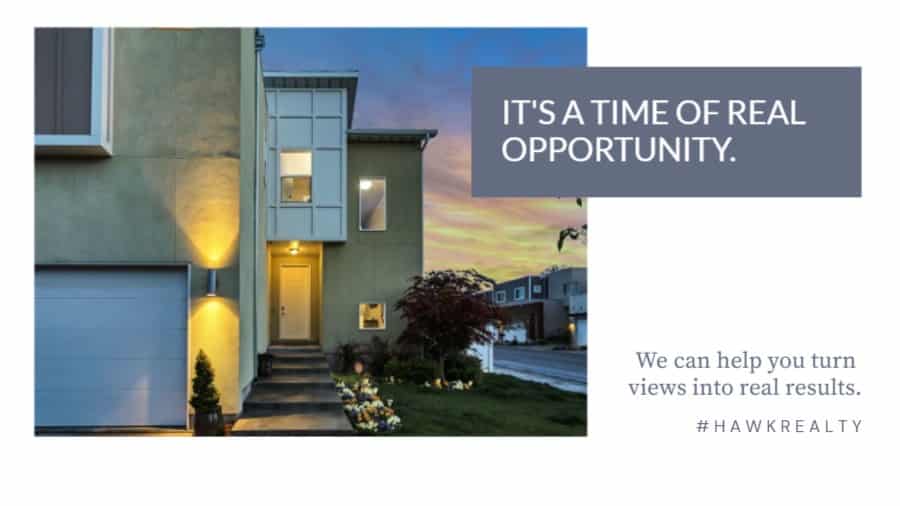 Sell and list more properties Using digital signs for your property marketing campaigns can help sell more properties more quickly. You'll attract more sellers and buyers with your modern, streamlined marketing. You can quickly and easily promote upcoming viewing details, auction times and rental inspections to get more customers through your properties.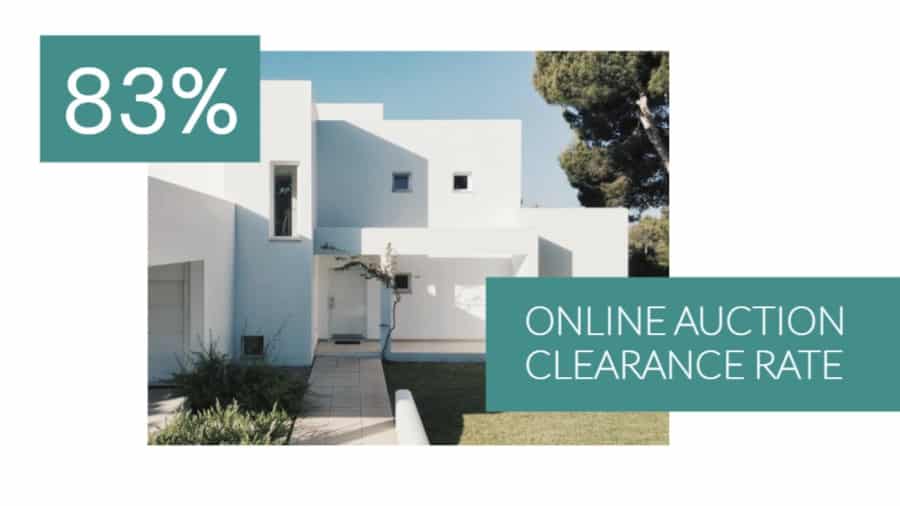 Increase profits Digital signs highlight the many unique features of the properties you're listing much better than static signs. 70% of customers purchase products because a sign caught their eye. By attracting more buyers and renters with your beautiful digital displays, you'll increase competition and send prices sky-high in the already booming property market.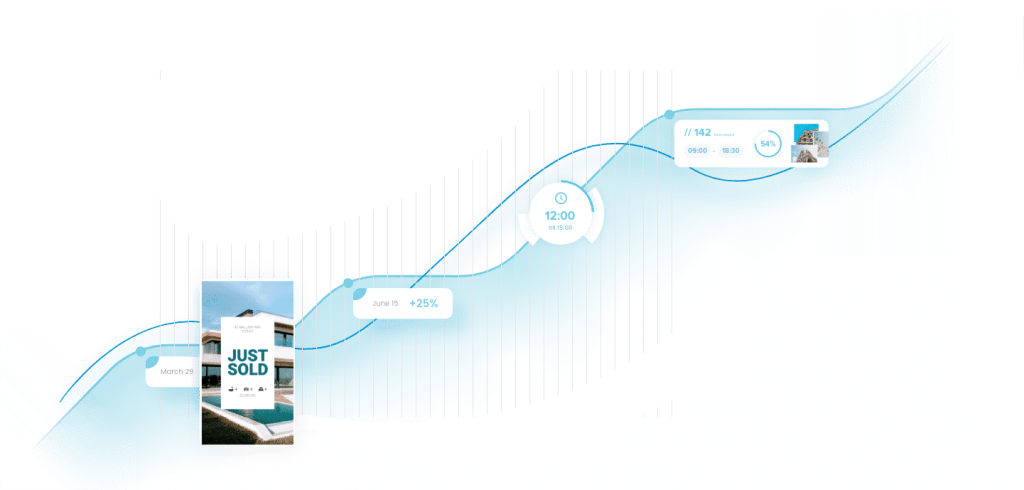 Data and analytics Look for real estate digital signage software that offers detailed reporting and analytics. You can test different ways to promote your properties and see how that impacts the interest in the property. By understanding what works best with your customers, you can update your screens remotely at any time and refine your campaigns on the fly to maximise success.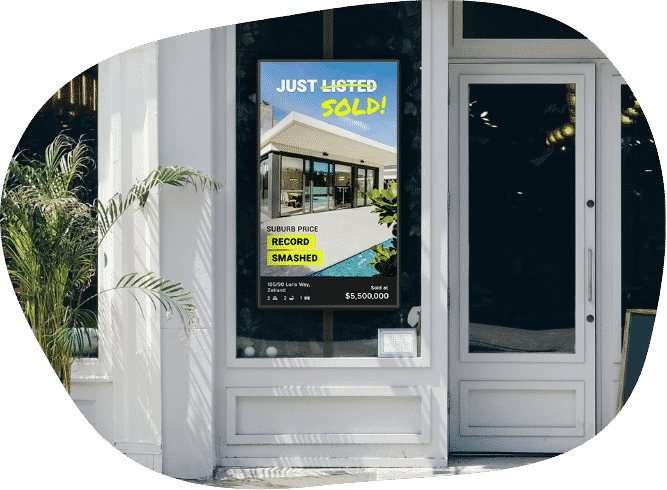 Save time, money and the environment Real estate listings change constantly, and the team is always on the go. Digital signs are much more efficient than designing, printing, shipping, and installing new signs, posters and displays. Sell a property? Just access the CMS, update the listing on your phone, and you'll be showing the most up-to-date content on one or more screens in just a few minutes, from wherever you are.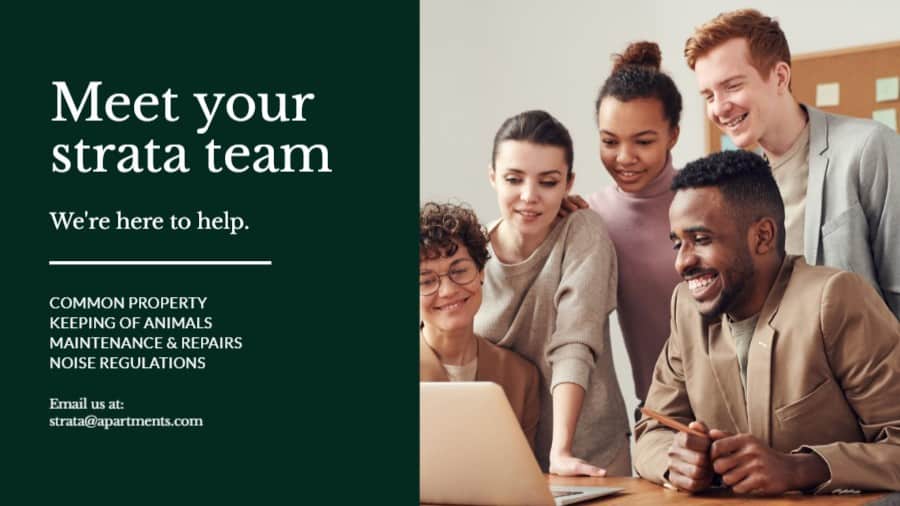 Grow customer engagement Studies show digital signs lead to a 33% increase in repeat buyers and a 21% increase in customer satisfaction. And we all know it's easier to keep a customer than find a new one. Your buyers, sellers, landlords and tenants will love your streamlined modern communication and will be sure to come back next time they need your services.
---
Is digital signage easy for real estate agencies to use?
It's easy when you choose a great digital signage partner.
At Mandoe, we have a simple drag and drop digital signage solution that's easy and cost-effective. Literally anyone in your business will be able to create and launch beautiful, impactful digital signage. You don't need to be a graphic designer or a computer whizz. Everyone can get phenomenal results with our intuitive, self-service system. We'll show you
how to design
, manage and display your own amazing looking content for your real estate business in four easy steps:
Choose from hundreds of beautiful templates built especially for real estate agencies
Make it your own by adding your own text, property images and walkthrough videos. We also have an extensive library of millions of stock videos, images, graphics, icons you can use for no extra cost
Choose the dates and times for your content to display
Deploy to one screen or multiple screens in seconds
---
5 top tips for using digital real estate signs in your agency
Display your properties in a targeted way: Do you have multiple locations? It's easy to centrally control which properties are advertised where. You can even update which properties appear at certain times of the day. You might want to promote your apartments and condos in the early morning and evening to capture the attention of cashed-up investors travelling to and from work. Mid-morning might be a great time to advertise the sprawling family home while parents pass on their way to the gym. The more you optimise your content based on who passes, the more likely you will succeed.
Easily update your property listings from wherever you are: The real estate industry moves at a blistering pace, and staff are highly mobile. That's why having a cloud-based digital signage solution is so great. You can update listings in seconds, anywhere you have internet access. It's a huge time saver. Just think…you sell a highly desirable property…you jump into your digital signage CMS and remove it from your boards. Done in a flash. It's honestly that easy.
Unlock the power of virtual tours: Virtual tours are the perfect way to showcase properties, and your digital signs are the ideal medium. It's a great way of building interest. It also has the benefit of helping clients experiencing multiple properties without having to drive all over town. They'll know whether the property is right for them, drastically shrinking the amount of time wasted servicing customers who were never going to buy or lease the property anyway.
Give customers the complete picture: You can pack a lot of information into your digital signs by creating multiple screens displayed on rotation. In addition to the features of the property, you can include recent sale values and information about the neighbourhood, schools and amenities.
Advertise your business: Your screens are an ideal space for promoting your services. Telling your brand story, introducing your staff and sharing customer testimonials is a great start. Choosing the agent to sell your home is a big commitment, so building trust is essential. You can also easily connect a social media widget to share your Instagram or Facebook feed.
---
Mandoe in action 
We've been helping realtors improve their property marketing and grow their businesses for over a decade. Real estate agents worldwide use Mandoe's trusted digital signage solution to create professional signs for their offices.
Stone Real Estate Mornington
We helped overhaul their marketing strategy with digital real estate signs which helped increase their listings and brand awareness.
"I had such a great experience and a stress-free process with the Mandoe team. Our new digital signage has had a great impact on how we market the agency and its listings. We love it!!" Malcolm Parkinson, Principal Director -  Stone Real Estate Mornington
---
How much do digital real estate signs cost?
Digital transformation for real estate agencies is easier and more affordable than you might think.
Real estate companies report that it quickly pays for itself. Prices can vary, so you need to
talk to our team
to see what it would cost for you, but as a guide, you're only looking at around $35 per month. Digital signs have a strong return on investment because they increase sales while reducing marketing effort. About 70% of business owners say they've made their money back within 18 months. Talk to our experienced digital signage team to get a quote for a tailored package for your agency.
---
Real estate agency digital signage FAQs
Can I use my own screens?
We have a range of options available. Book a free consult to work out what's best for you.
Is it web-based?
You can create content online and use it wherever you are. You can send the content to one screen or many in just a few clicks
Can I use my own photos and other content?
Yes, this is critical in the real estate industry. There are millions of images, videos, icons and more in our library, but uploading and using your own may make more sense for you
---
Try Mandoe's instant digital signage builder for free 
Want a free trial of Mandoe's content creation tool? You'll see just how easy it is for real estate agencies to create beautiful digital signage with a free trial of our intuitive drag and drop system.
Create beautiful digital signage for your real estate agency in minutes using our specially designed real estate templates
Download your videos and share them with the world for free
No design experience needed with our intuitive drag and drop system and pre-designed real estate templates
No need to enter any payment details, no obligation to buy
Written by Lachlan Ross
Marketing Manager at Mandoe
I'm a SAAS-focused marketer with 10+ years of experience who likes to think I've got a way with words - thanks for stopping by and checking out this blog.