Taking the plunge into the world of digital signage is a smart and exciting move for any business. But how do you get started? Finding an effective CMS platform to bring your ideas to life is the first step in any digital signage journey. Thankfully, Mandoe has got you covered. As the leading provider of interactive digital media solutions in Australia, and with a dynamic suite of customisable products available for any size business, it's
the
choice for anybody looking to improve their customer's journey with highly interactive and engaging
digital signage
content.
Mandoe digital signage is easy to use
Our off the shelf digital signage
solution
, makes it easy for even the greenest of users to create and deliver dynamic content that will captivate and engage. With a modern and simple interface that can be used by anybody, from small businesses to world conquering enterprises, Mandoe's clever cloud based platform gives you the flexibility to:
Schedule your content across various locations
Customise every part of your content roll out
Design and add images, video, audio and text to your screen
Include interactive widgets for news, social media, weather and more
Display multiple pieces of rich content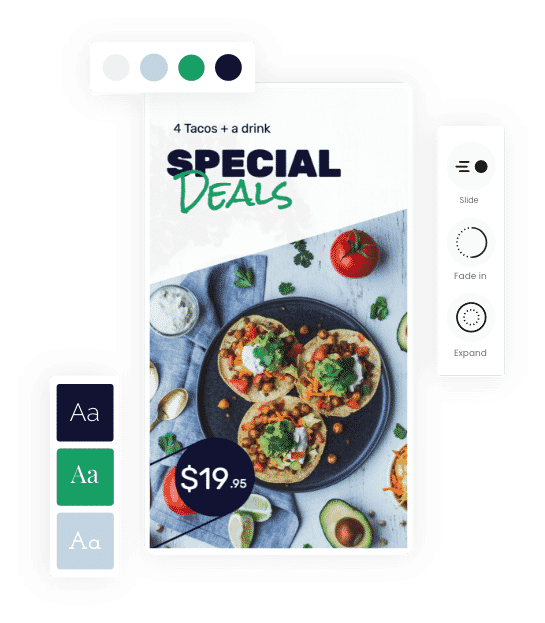 Mandoe digital signage provides detailed reporting and analytics
To get the most out of your digital signage, you need the right data to help inform decisions and focus your marketing with tailored reporting. The Mandoe does just that, with a powerful
reporting function
that allows you to gather and analyse data in just a few clicks. Our cloud based CMS gives you access to your data anywhere, anytime, allowing you to make important on-the-fly changes to your strategy and signage. Keep on top of user locations, user behaviours, provide targeted offers, and dive into how engaging your content really is. And once you've got the raw data you need, export it in multiple formats to create custom reports and easily define your future business objectives. It's that simple.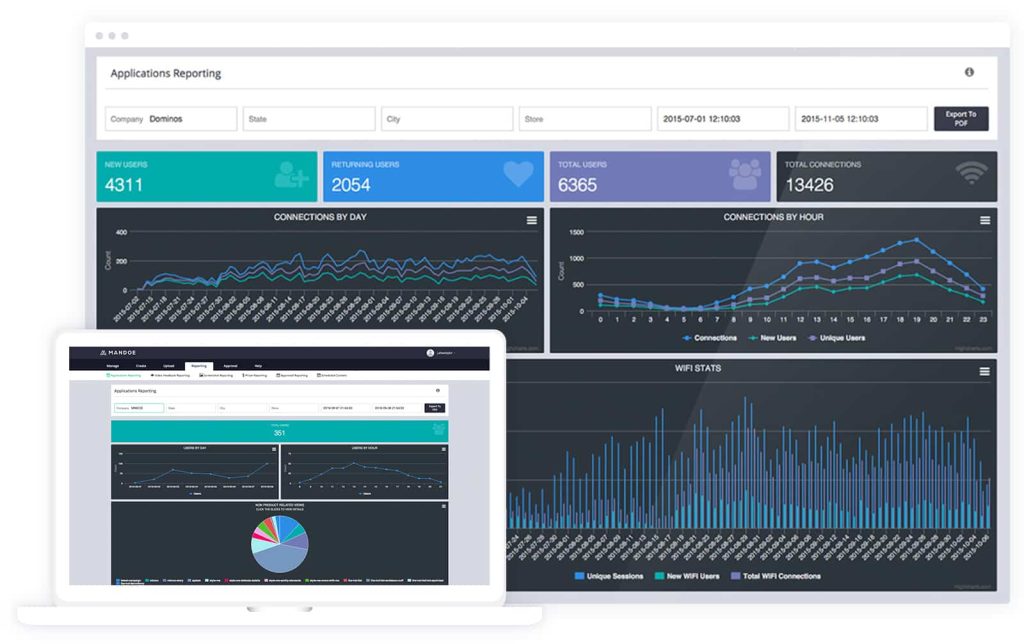 Mandoe digital signage is trusted by Australia's leading brands
No matter the size, there's a digital signage solution for every business. Mandoe has helped a huge variety of trusted Australian organisations to develop customised, user focused engagement solutions. We have over 5000 customers, 20,000 screens deployed and more than 1 million digital signs have been made. With
clients
that include
David Jones
,
Rip Curl
,
Priceline
and more, Mandoe has delivered amazing digital experiences and created an engaging and interactive journey for each customer base, helping clients to stay ahead of market trends and reach their set business outcomes.
Connect with your customers – book a demo today!
With an easy-to-use cloud based platform, and a range of products that can help businesses of any size, Mandoe has you covered for any of your digital signage requirements. Truly connect with your customers and provide an unparalleled in-store digital experience, anywhere, anytime. To learn more on how Mandoe can help your business take the next step,
reach out
and book a demo today.
Written by Lachlan Ross
Marketing Manager at Mandoe
I'm a SAAS-focused marketer with 10+ years of experience who likes to think I've got a way with words - thanks for stopping by and checking out this blog.