How Mandoe helped
Who, what & where
Cheeky Chicken
, based in Geelong's Westfield shopping centre, is a local favourite in the region. They've been operating for over 30 years and are well known for their delicious chicken, chips, and unique 'Cheeky Chicken salt'.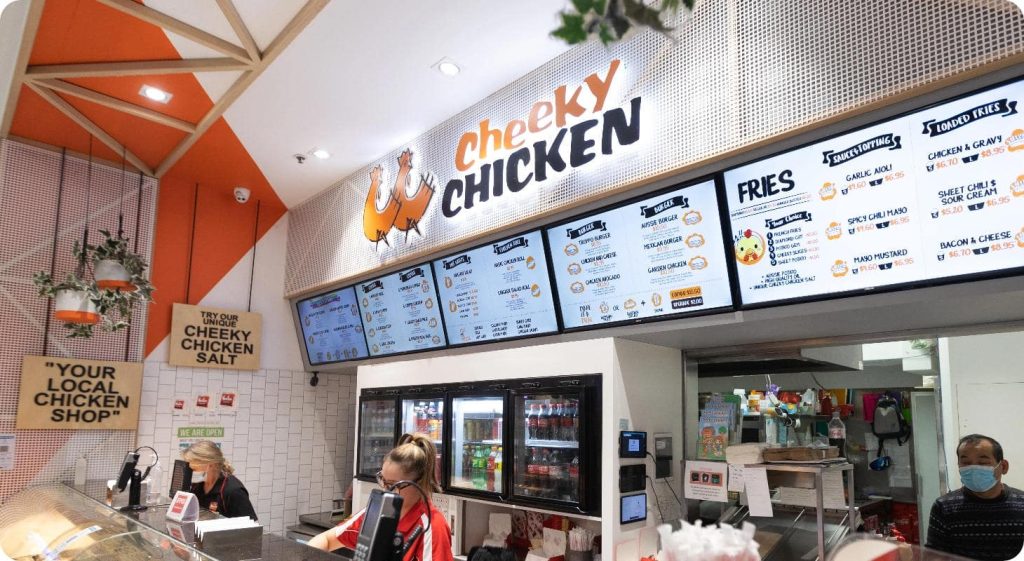 The Requirement
Owner Shu took over the business in 2012 and the shop fit-out was in need of a makeover. The current menu boards were posters within lightboxes that were hard to read and continually faced glare issues.
"I'll be honest, they weren't pretty. They looked extremely dated, were hard for customers to read and I was forever adjusting the lights to combat the glare."
Changing the printed posters was also a time-consuming and expensive exercise.
"When you use printed signs there is no quick fix. If I wanted to update prices or introduce some new items I would have to brief the changes to a designer, organise the printing and wait for them to be delivered. Once they'd arrive, it would then be up to me to manually swap them out - I didn't have time for all of this."
Finally, being located in a busy food court meant the business was competing against many other vendors. Shu needed a solution that caught the attention of passing foot traffic.
"Thousands of hungry mouths visit the food court each day, I needed a solution that would instantly get people's attention and make them want to purchase food from my store."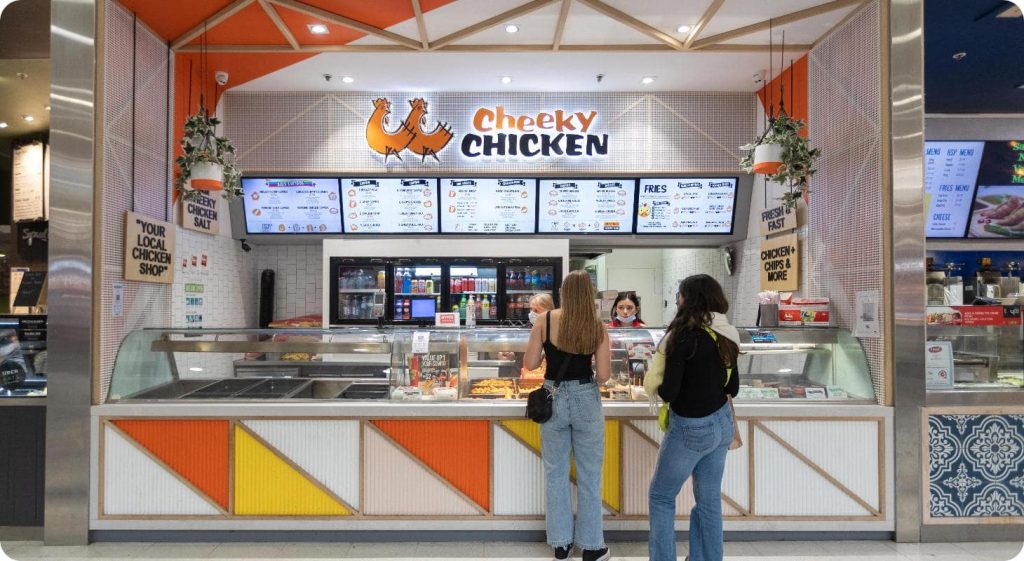 The Solution
After consulting with Mandoe, Cheeky Chicken decided upon a digital
menu board
fit-out which consisted of 5 x 40" displays.
"Mandoe has a reputation of being the leaders of digital signage - I wanted to align with a provider who I could trust."
"Our digital menu boards instantly made our shop more modern and fresh - we now had a point of difference from the surrounding competition."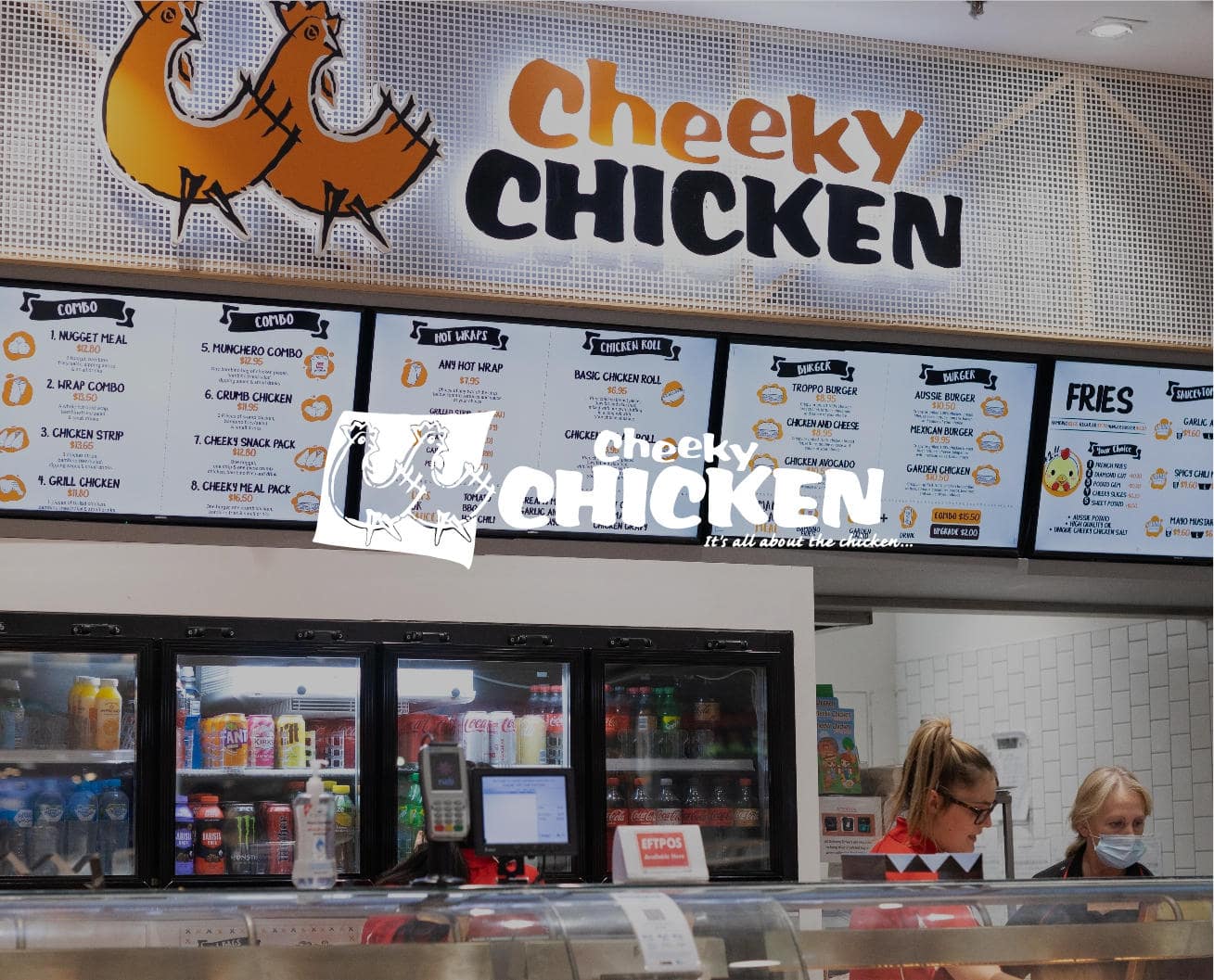 The Benefit
With Cheeky Chicken's new digital menu boards up and running Shu immediately started noticing a difference.
"More and more passing foot traffic would now slow down to look when they walked past."
And with their digital menu boards getting the attention of passers-by - sales increased.
"Without a doubt, my new digital menu boards bought more eyes to my store and as a result, more people were buying our delicious food."
And countless man-hours were saved thanks to an online digital solution.
"Any changes to our menu now could be easily done by myself at home. The software is extremely easy to use. I was really impressed with how intuitive the system was."
As a result of going digital, operating costs decreased as well.
"Using an external graphic designer and printer wasn't cheap - trust me!! Within 12 months our investment had paid for itself."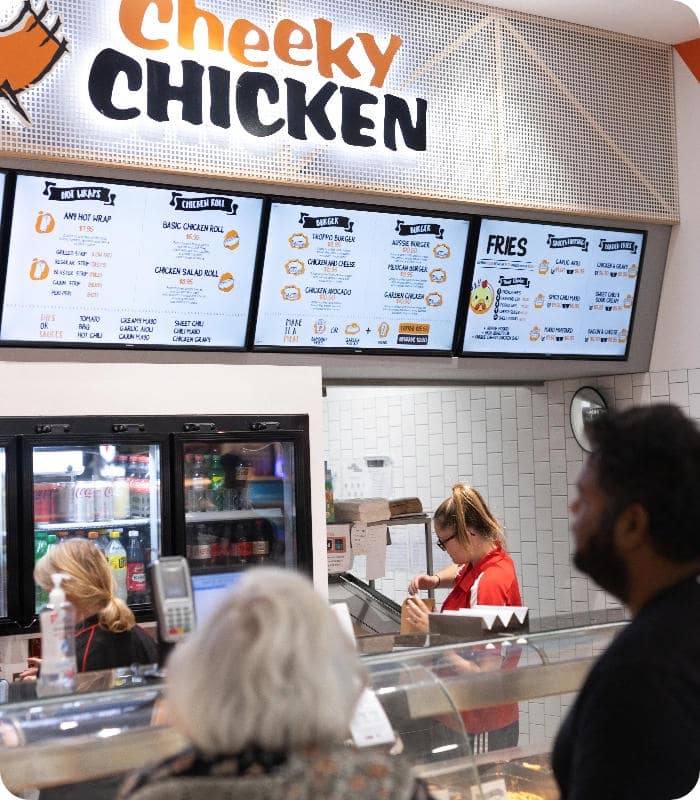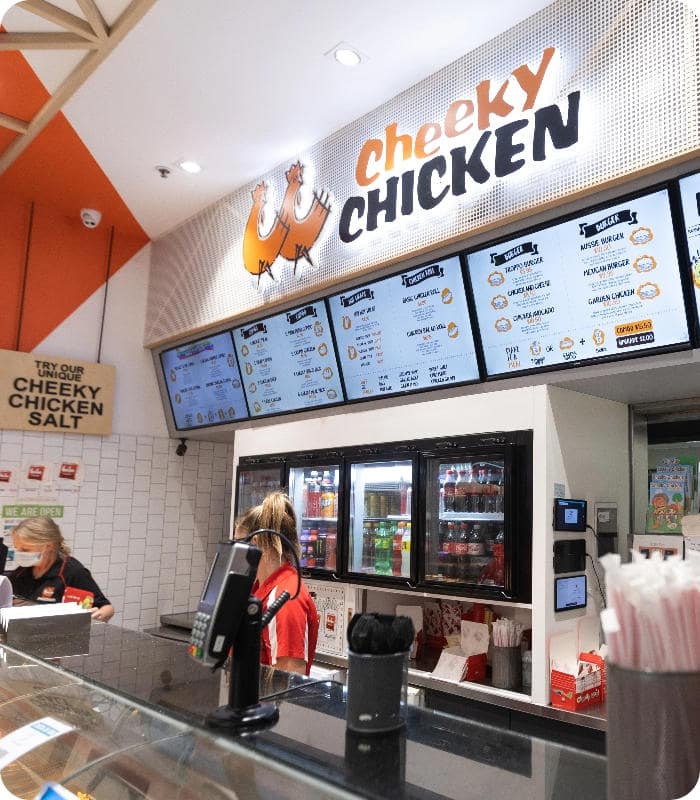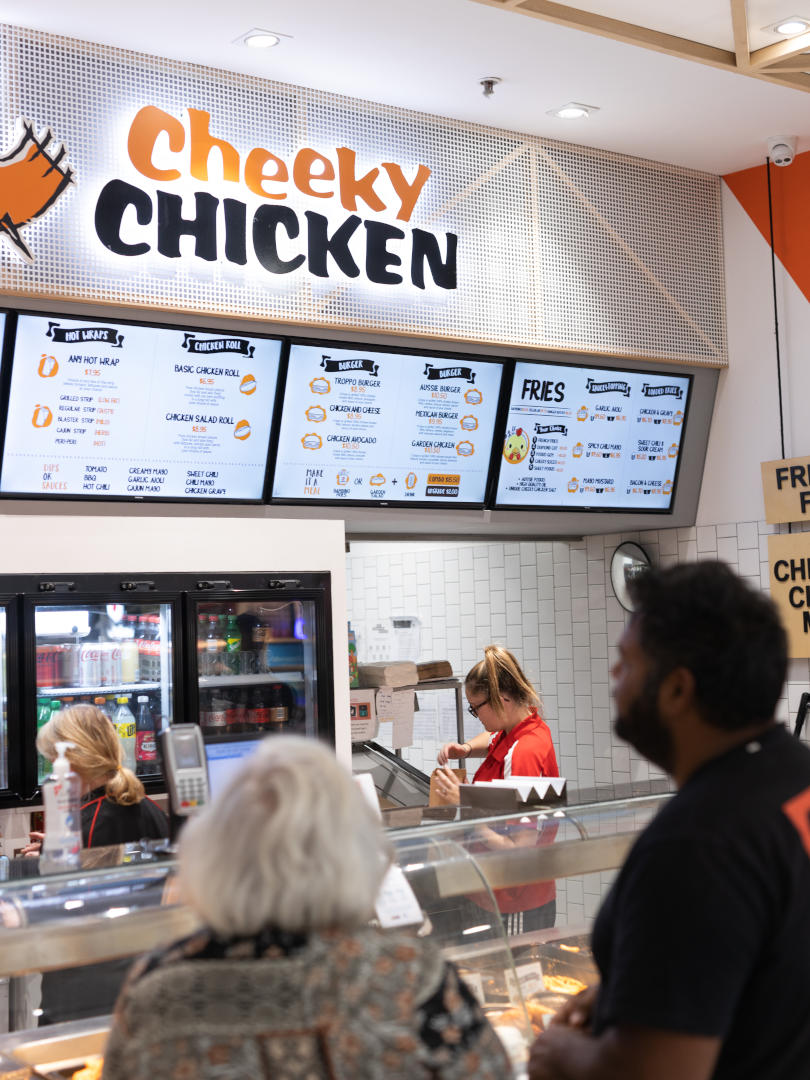 Written by Lachlan Ross
Marketing Manager at Mandoe
I'm a SAAS-focused marketer with 10+ years of experience who likes to think I've got a way with words - thanks for stopping by and checking out this blog.