How Mandoe helped
Who, what & where
Street Taste
is one of the freshest and most innovative eateries to open its doors to Melbourne in recent times. Located on the highly popular and trendy High Street in Preston Victoria, they specialise in (high end) street food from cuisines all around the world. With everything made in-house from the chips, sauces and pizza dough you can guarantee your taste buds will be in food heaven when sampling their unique dishes.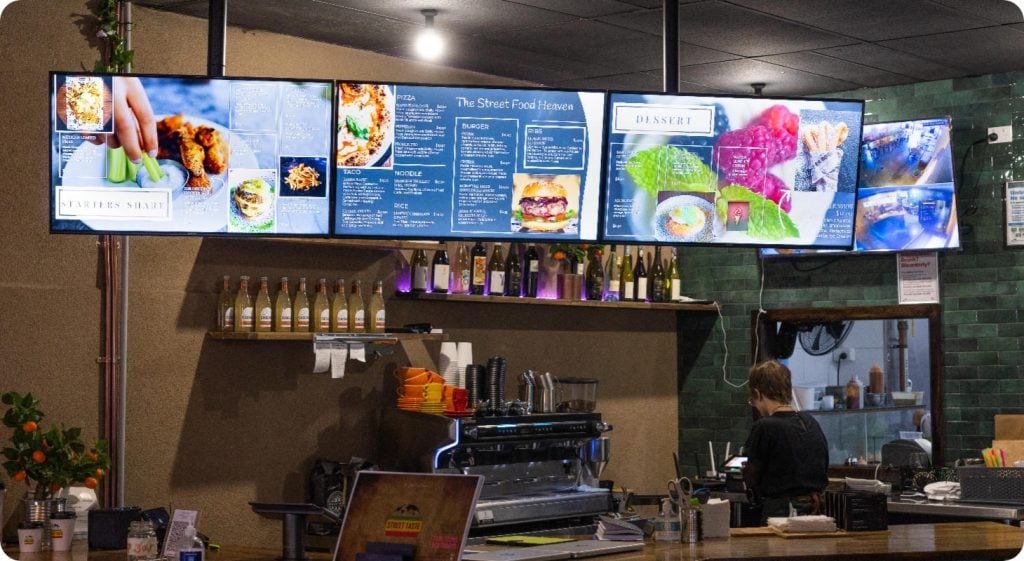 The Requirement
Owner Amin had spent the last twelve months planning the launch of his new restaurant 'Street Taste'. One of the final pieces of the planning was the type of signage and menu boards the restaurant would use.
"I'd seen other businesses use digital signage, it looks modern and professional and I wanted it for Street Tastes."
Located on a busy road, Amin wanted signage that would get the attention of passing food traffic to raise awareness of his new restaurant.
"We're just down the road from the Preston Market on a crazy busy road where thousands of people walk past each day. I wanted a solution that would help raise the awareness of who we are and what we sell."
"People are visual people and this goes hand in hand with digital displays."
Amin also didn't want to use printed signs for his
menu board
as he planned for their menu to constantly change with new cuisines from around the world.
"I had so many ideas for what dishes we would sell. As a new business, the customers will decide what is popular. I needed flexibility with my menu and being able to change it up - printed signs wouldn't give me that opportunity."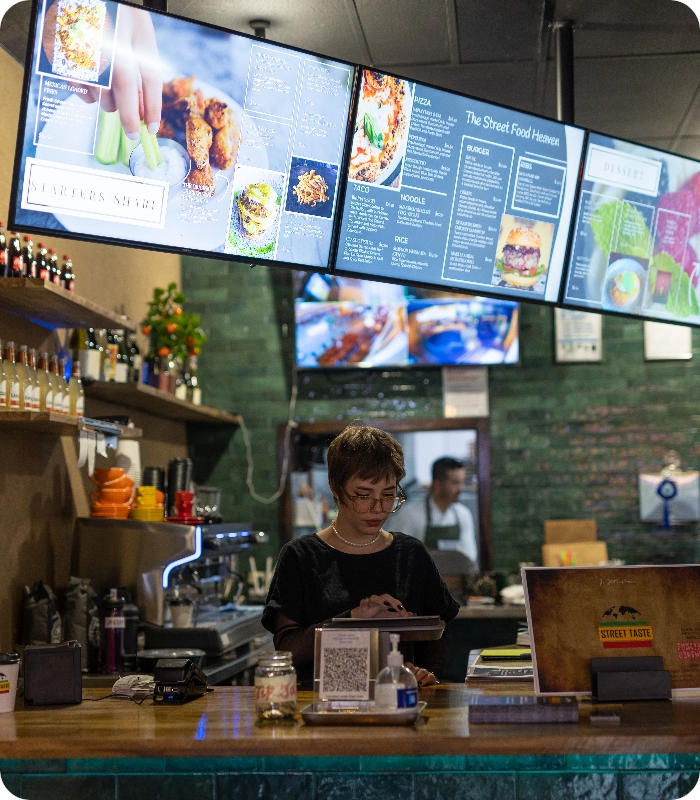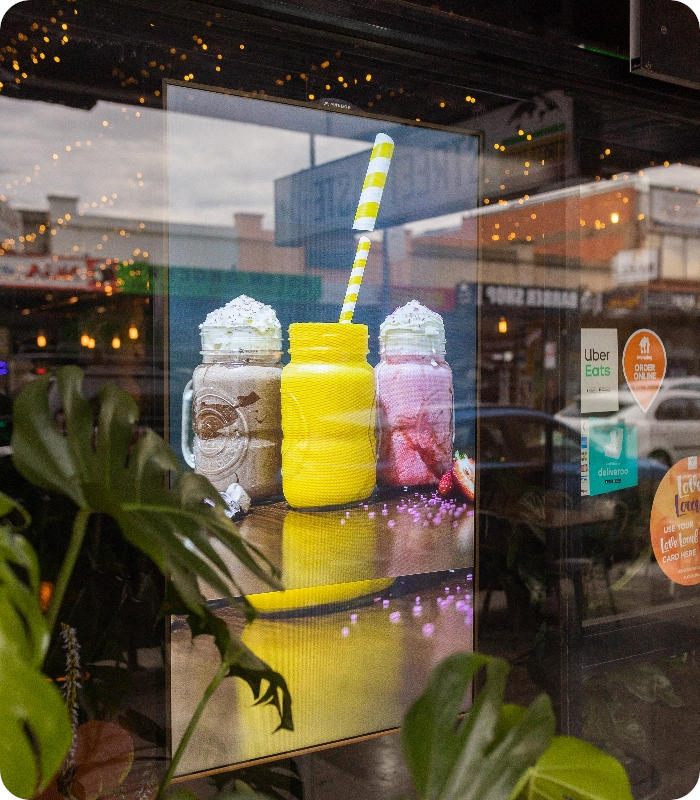 The Solution
After consulting with Mandoe, Street Taste was fitted out with two 55" high brightness window facing displays and three 40" displays to be used for their
digital menu boards
. The window-facing displays allowed Amin to promote all of his menu options to the passing foot traffic.
"Our window displays rotate images of our dishes every three seconds and I use the other for daily promotions - they really help get people inside to order."
"They tell the story of who we are and what we sell."
And the digital menu boards give Amin the flexibility to be creative with his menu.
"We switch our menu up quite regularly and I can make changes as I wish - this is something I'd never be able to do with printed signs."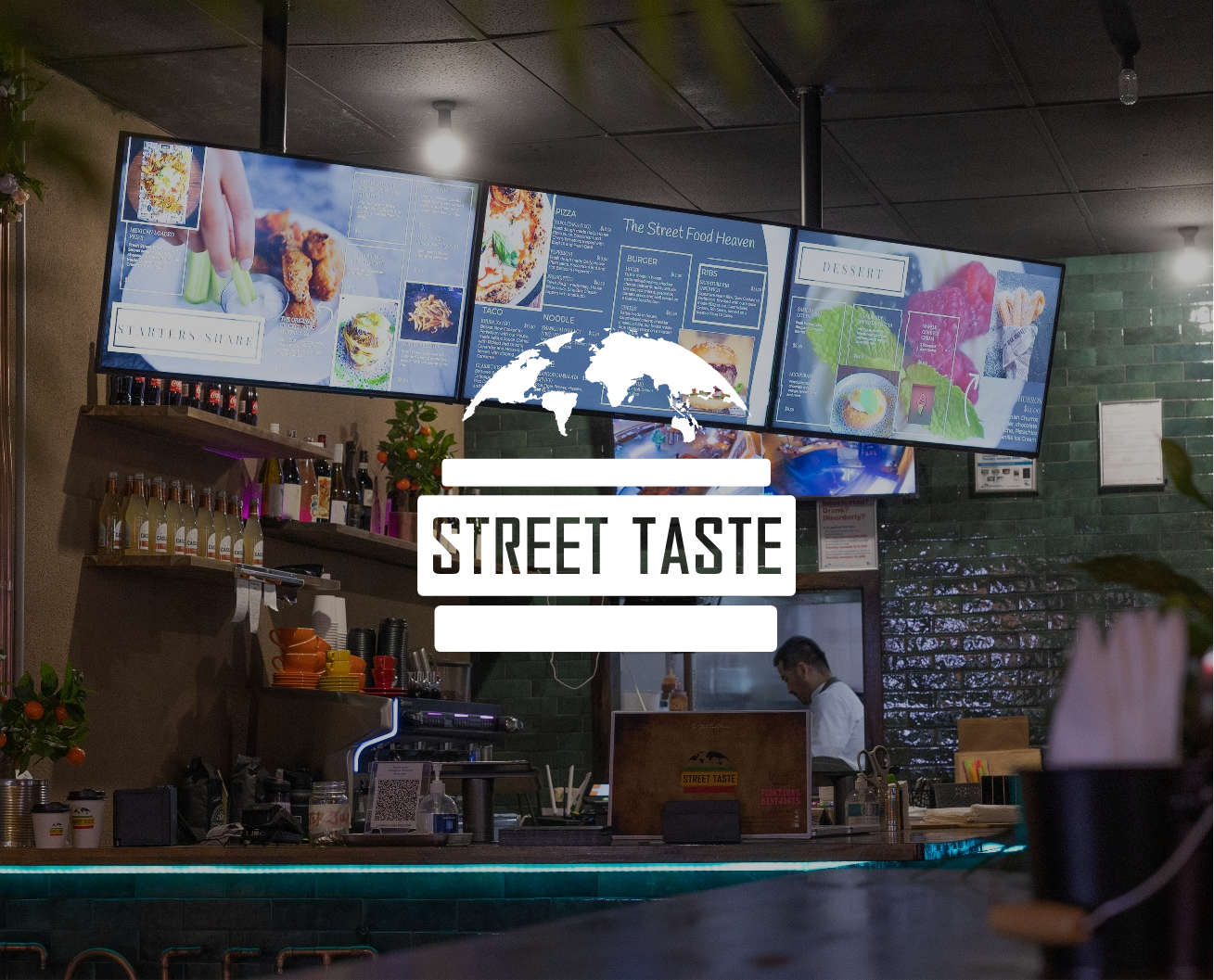 The Benefit
With Mandoe's digital signage solution up and running for over six months now, Amin has noticed a wide breadth of benefits.
"The main thing is convenience, the software is so easy to use. Updating my digital signs takes a few minutes. As a small business owner time equals money and Mandoe allows me to focus my time on other things such as my customers and staff."
Amin was also able to clearly identify an increase in sales from promotions that would run on his window-facing displays.
"An example I can give is that my chef would tell me we have a surplus of pizza dough, so I'd jump into the software and create a sign for an all-day pizza special promo. Within minutes the special would be displayed."
"Customers would enter the store, mention the special they saw when walking past and order it."
"On any given day for promotions like this via our digital signs, we would see a 15% increase in sales."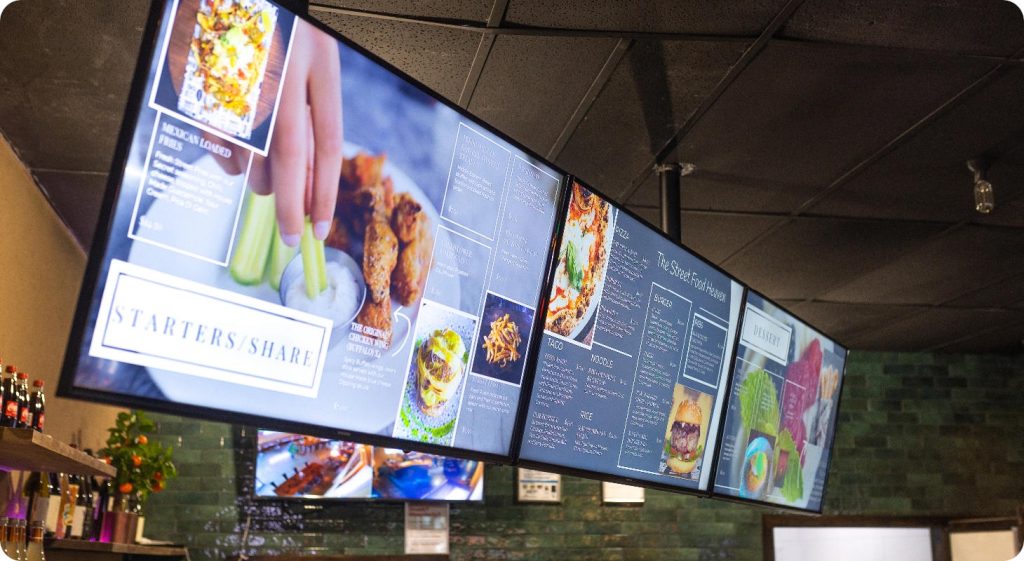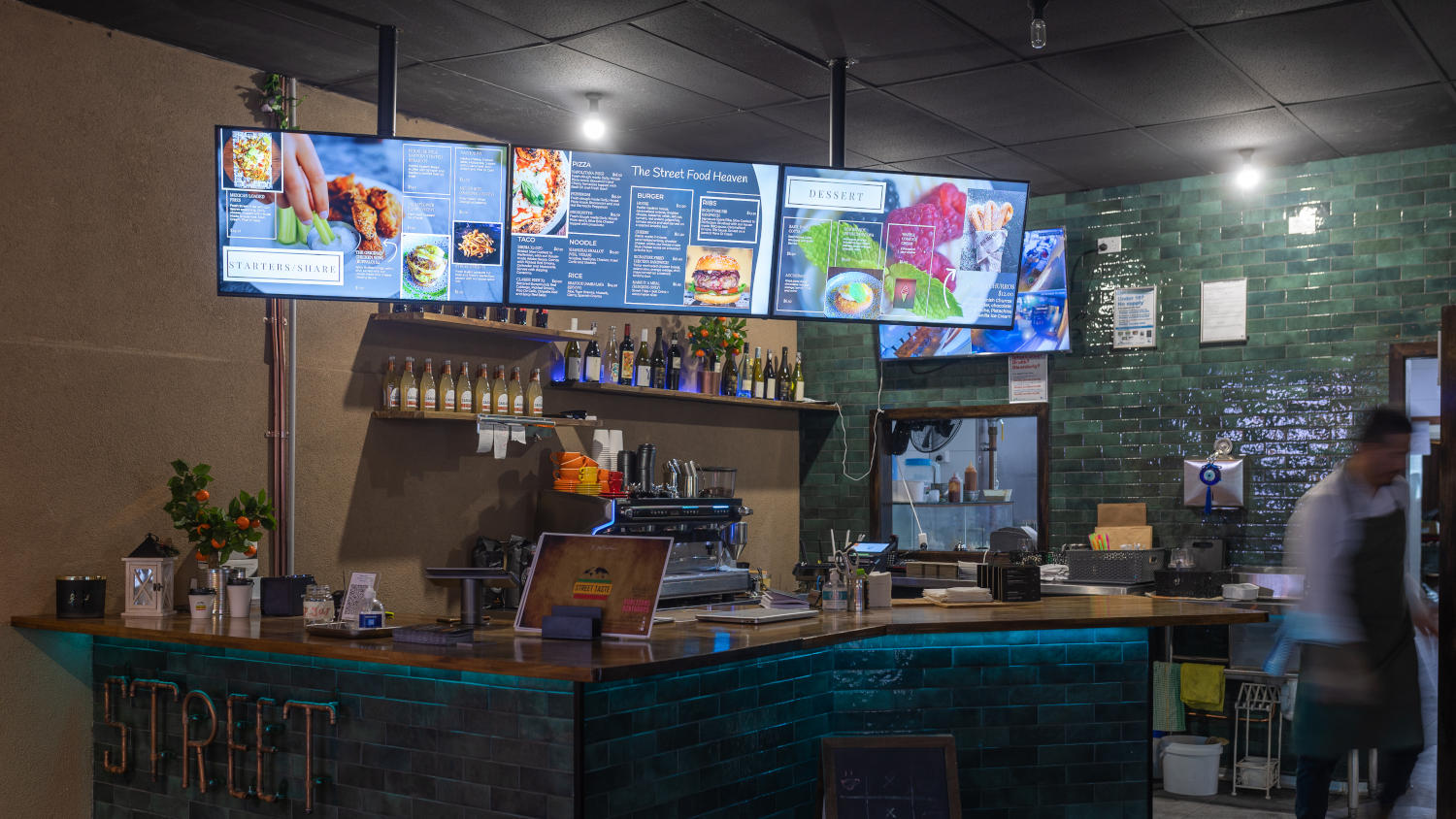 Written by Lachlan Ross
Marketing Manager at Mandoe
I'm a SAAS-focused marketer with 10+ years of experience who likes to think I've got a way with words - thanks for stopping by and checking out this blog.