How Mandoe helped
Who, what & where
Stone Real Estate Mornington
is a multi-award-winning agency based on the Mornington Peninsula in Victoria, Australia. The agency is headed up by Principal Director, Malcolm Parkinson who is responsible for the agency's business operations, management, and training.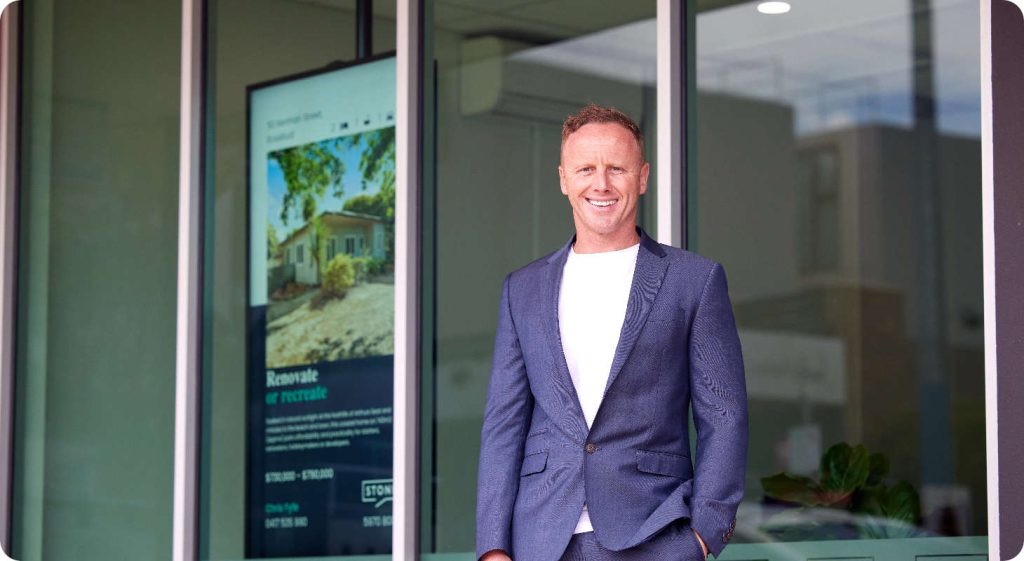 The Requirement
Stone Real Estate Mornington had grown tired of their sales office having standard monitors displaying their listings and promotional videos via a USB stick in their windows. There were many drawbacks with this approach as explained by Principal Director, Malcolm Parkinson.
"The business was really constrained by what could be shown on these monitors and updating them with fresh content was a really manual process."
Another problem was that the monitors couldn't be seen when in direct sunlight.
"As soon as the sun hit the window you couldn't see what was being played on them."
Finally, like many businesses affected by COVID 19 lockdowns, Malcolm would have to physically visit the business to change what was being played.
"Even though we had to operate the business remotely, there was still a high volume of passing foot traffic and I wanted those eyes to see all the wonderful properties we had listed for sale."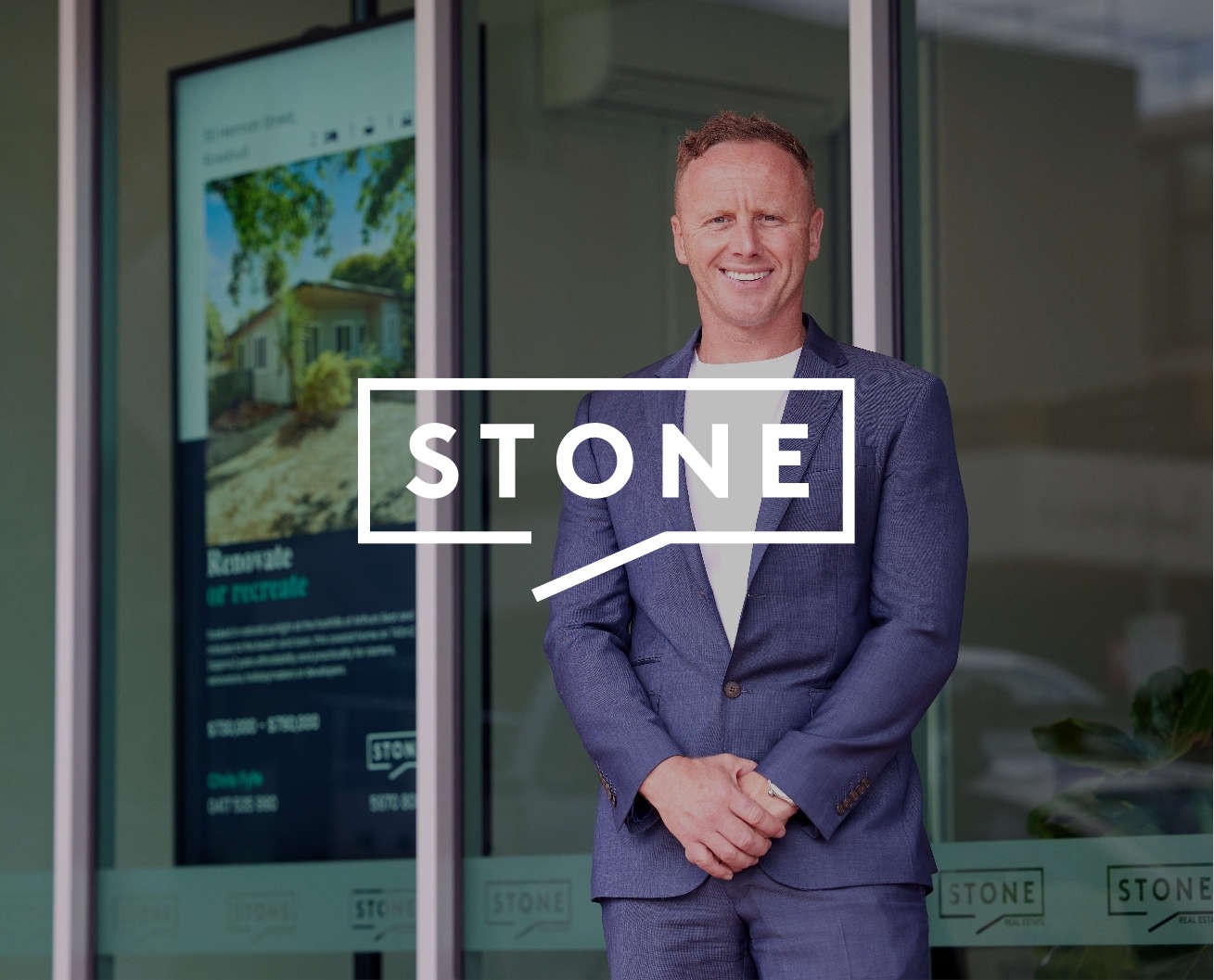 The Solution
After engaging with Mandoe, Stone Real Estate Mornington installed a 65" 2500 NIT high brightness display on their window that was supported by Mandoe's
digital signage software
solution. The high brightness display allowed for their
digital signage
to be seen in direct sunlight and Mandoe's digital signage software gave Malcolm the flexibility to promote more than just listings or a looping video on a static screen.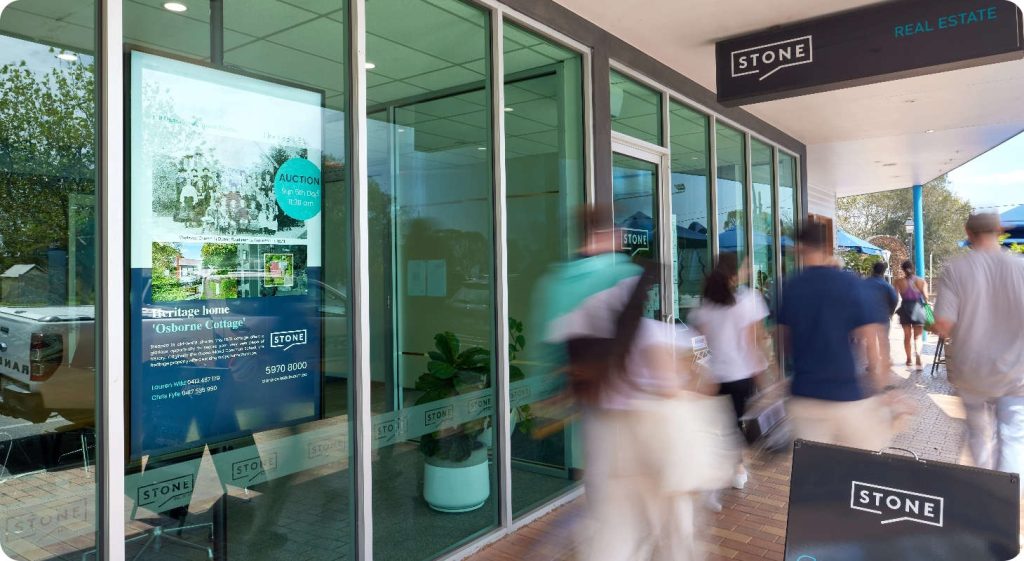 The Benefit
Stone Real Estate Mornington saw an increase in enquiries from listings featured from their digital sign.
"Our digital sign brings eyes to the business, its modern look really makes you stop and look at it."
Malcolm also saved valuable time by not needing to head to the office to update what was being displayed.
"The great thing about Mandoe's solution is that I can schedule in all the content I want to be played from the comfort of my own home — all you need is an internet connection. I don't have to worry about the same video being on a continuous loop like it was previously with the standard monitor."
The high brightness display also allowed for their digital signage to be seen in direct sunlight.
"No matter how bright the sun is, anyone passing can see what's displayed — it looks just as good during the day as at night."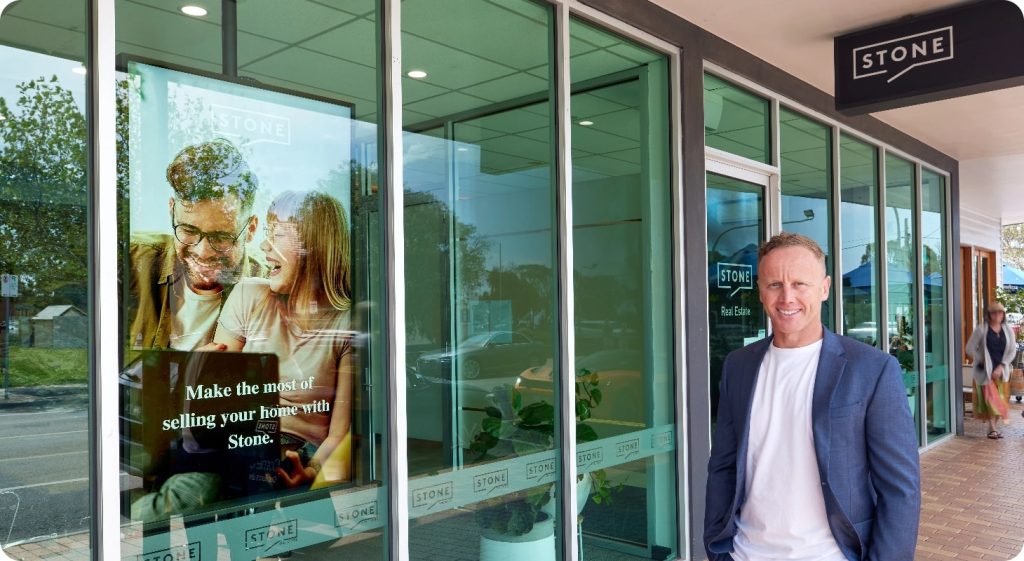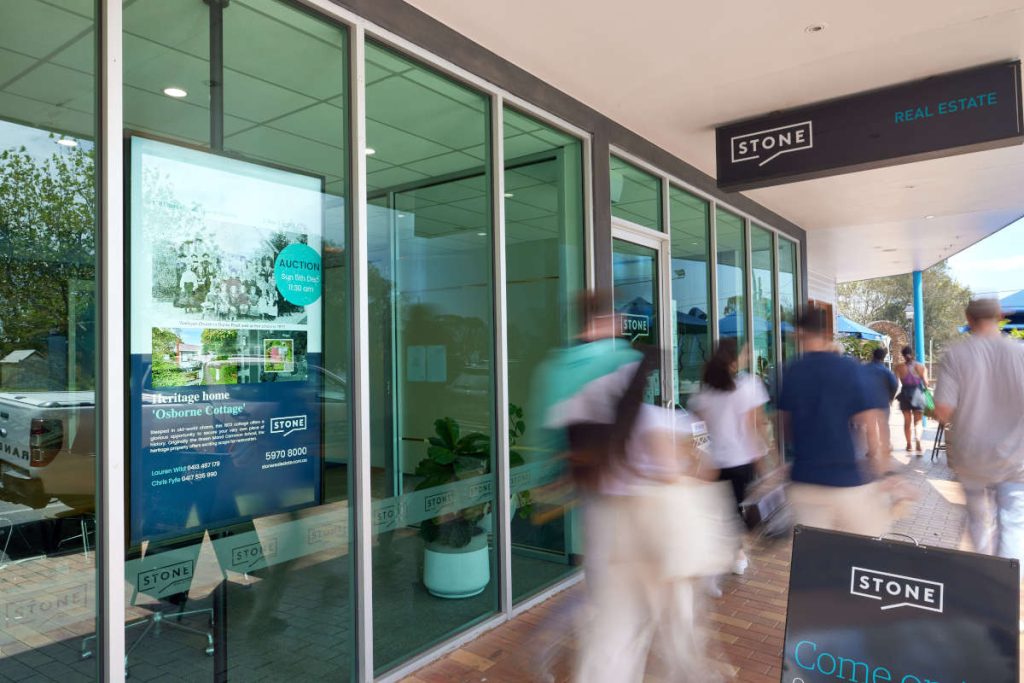 Written by Lachlan Ross
Marketing Manager at Mandoe
I'm a SAAS-focused marketer with 10+ years of experience who likes to think I've got a way with words - thanks for stopping by and checking out this blog.