How Mandoe helped
Who, what & where
Stanley Burgers
is a premium burger joint operating out of two locations in Melbourne (Eastlands Shopping Center and Scoresby). Their unique menu features custom burgers named from famous beaches across the globe, encompassing the flavours of each individual city's culture between two buns. No matter where in the world you're from, you'll be at home, with a burger in hand, at Stanley Burgers.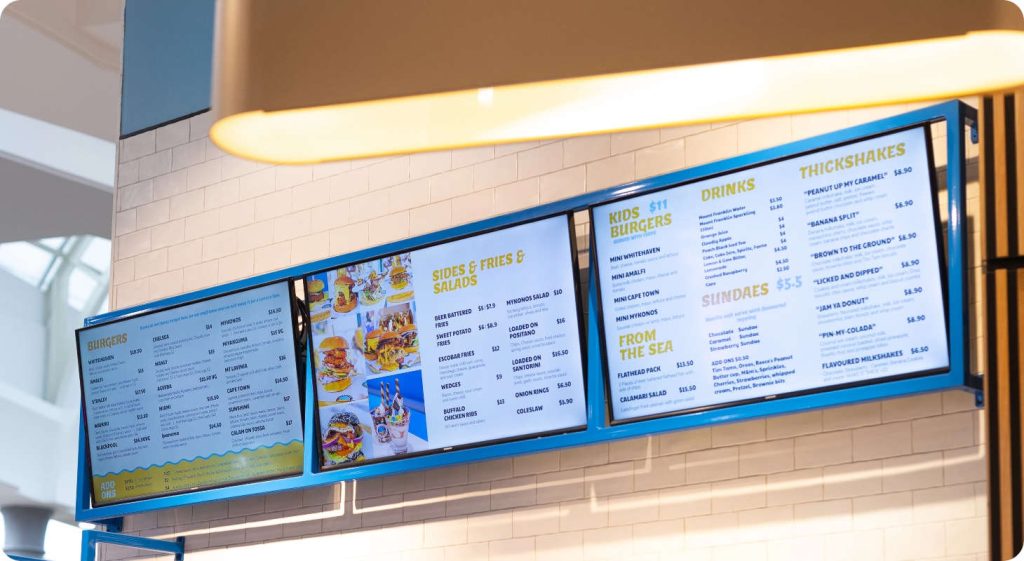 The Requirement
Owner Farid was opening his second location of Stanley Burgers in the popular Eastlands Shopping Centre. His original store in Scoresby had been using printed signs for menu boards and he wanted to go digital with their new location.
"I'm a busy small business owner. One of my biggest regrets was not opening my original location with digital menu boards. I didn't want to bring the issues associated with printed menus over to our new store"
Farid went on to explain the issues with using printed menus.
"There's nothing good about them - they can't be easily updated and if changes are required, you have to factor in costs of using a graphic designer and then getting them printed."
"I couldn't be agile with my menu - there was no flexibility., I couldn't just add a new item or remove something that wasn't popular or discontinued. If prices needed to be adjusted, again there was no quick way to do this."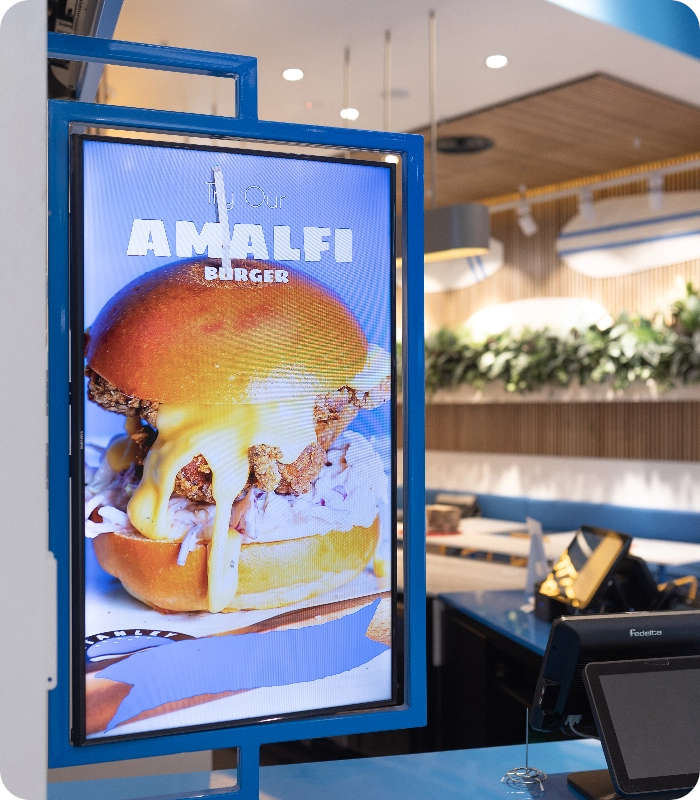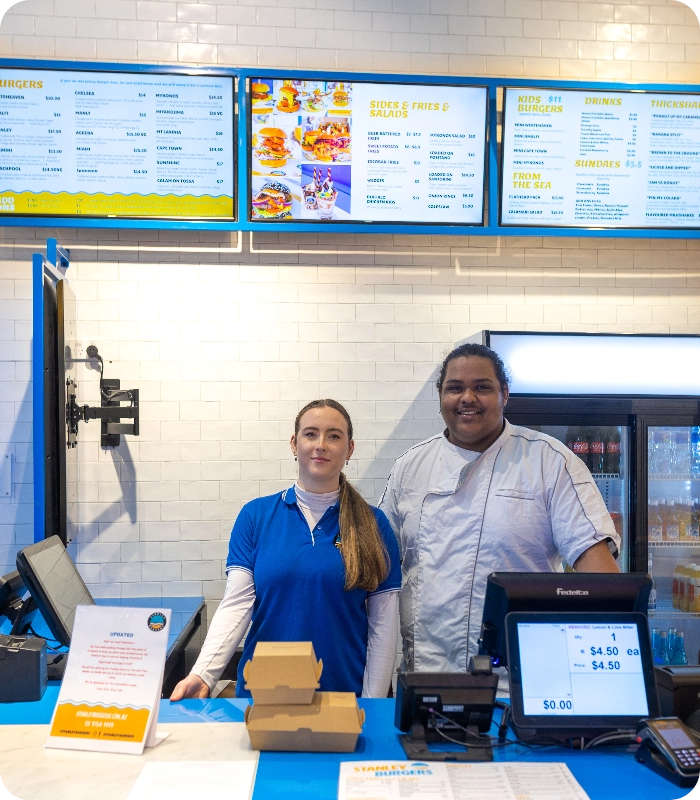 The Solution
Mandoe was able to help Farid fit out a digital
menu board
solution consisting of four 40" displays.
"Now being able to visually show our burgers via our digital menus is great - they've really helped us stand out from the competition in the food court."
And when comparing them to a printed sign menu board, Farid was impressed.
"They look amazing - it really modernises our shop front and our customers have given great feedback. The difference between a digital menu board and a printed one is night and day."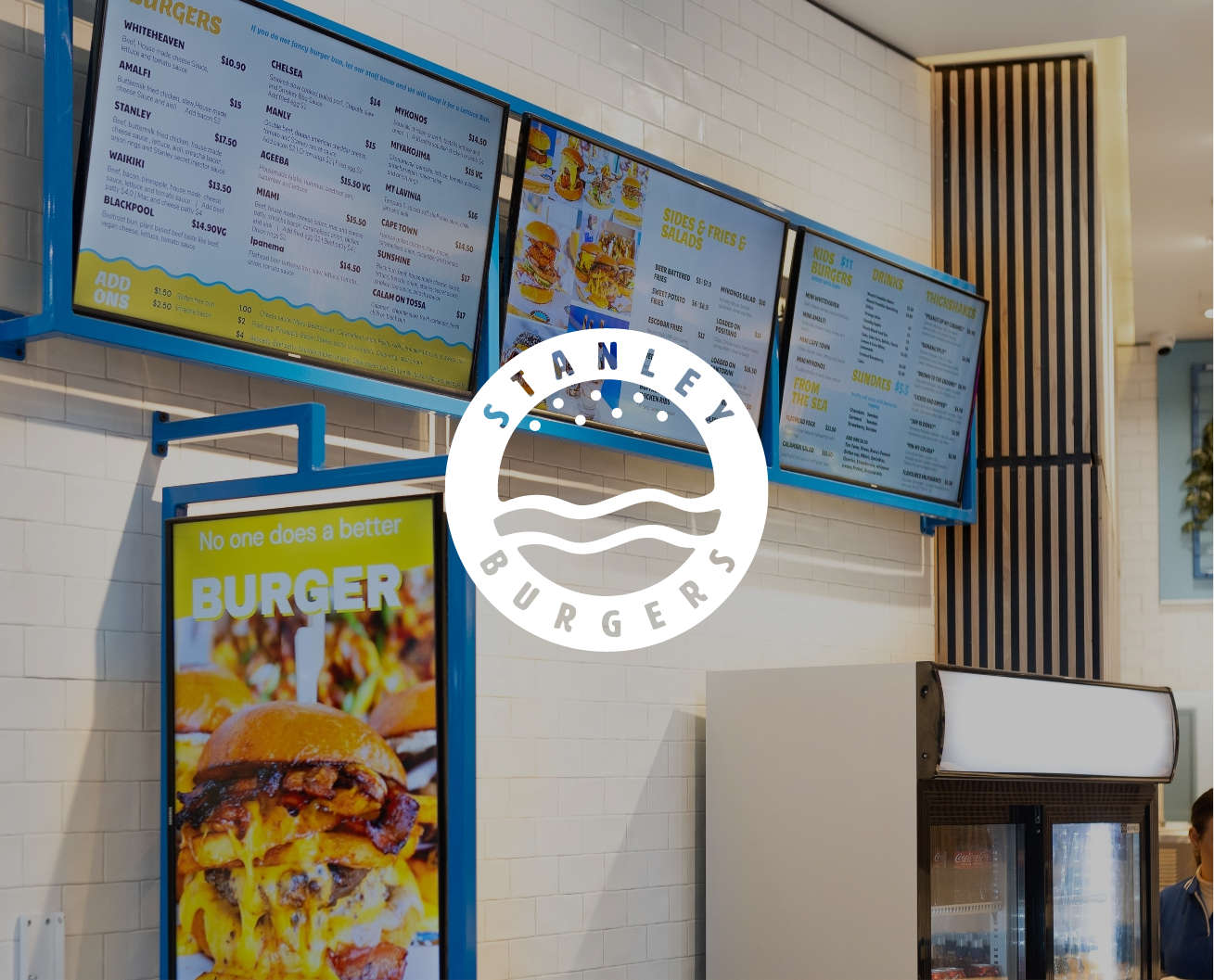 The Benefit
As soon as Stanley Burgers' digital menu boards went live Farid immediately saw a range of benefits for his business.
"Number one is time - the digital menu boards save me so much time. Updating the menu has gone from a 1-2 week turnaround to literally minutes - it's such as easy process."
And being in a busy food court, having a visually appealing digital menu has increased foot traffic.
"The second benefit that comes to mind is the increased foot traffic - having our range of burgers rotate on the displays means passers-by see the quality of our product. They stop, they look and they order."
And this has led to an increase in sales.
"Without a doubt, I've noticed an increase in sales. Not only am I generating more revenue but my digital menu boards have saved the business money by not having to use a graphic designer and printer."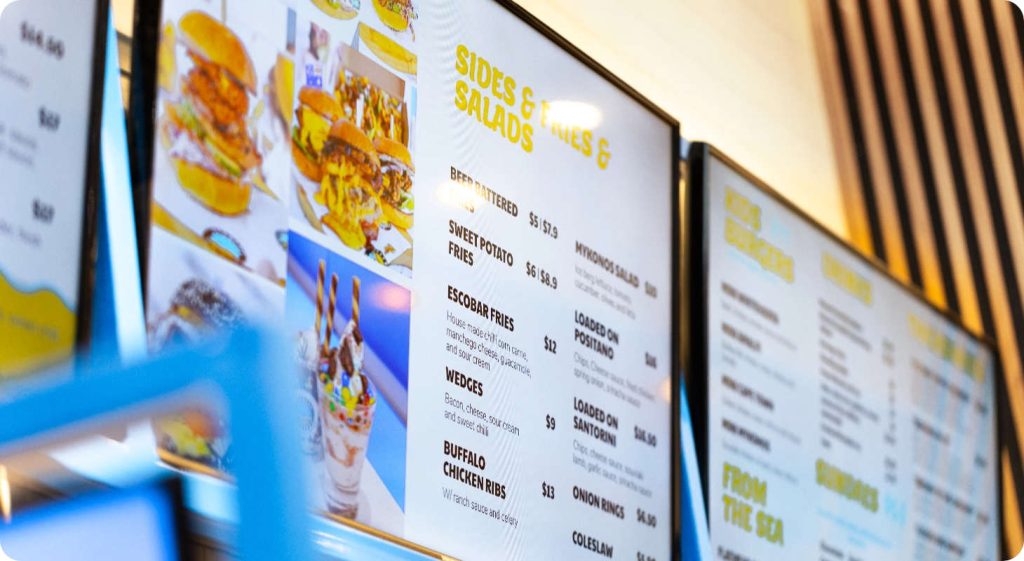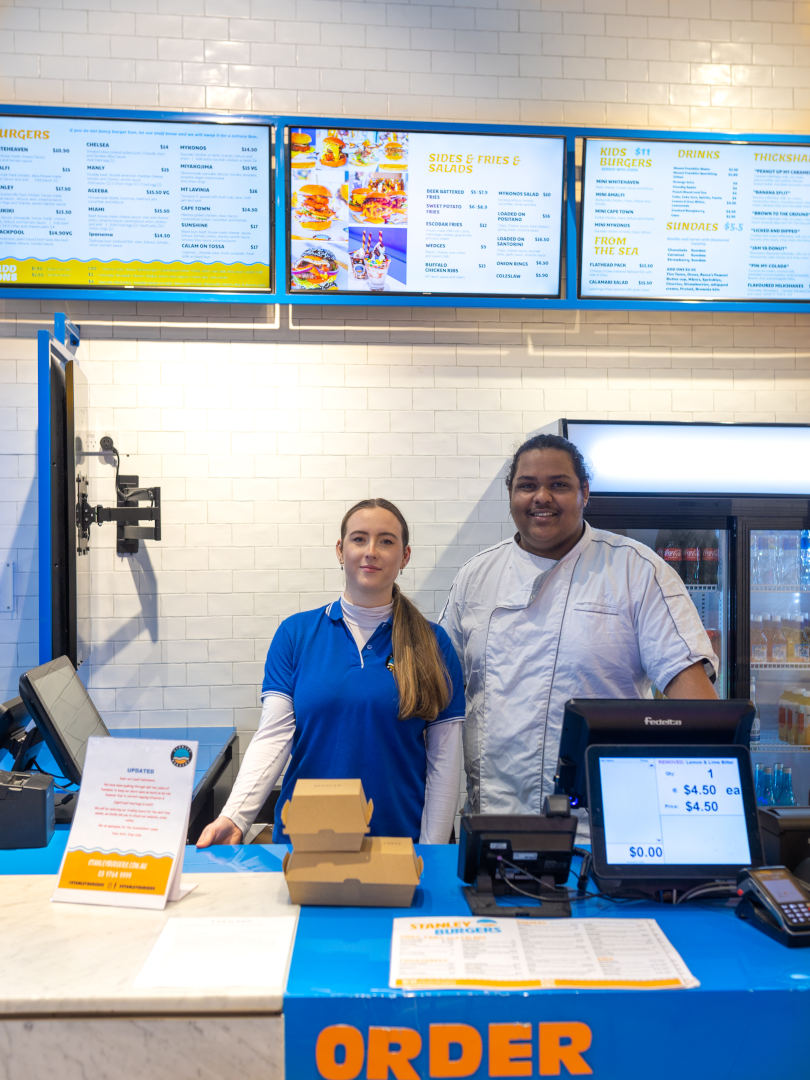 Written by Lachlan Ross
Marketing Manager at Mandoe
I'm a SAAS-focused marketer with 10+ years of experience who likes to think I've got a way with words - thanks for stopping by and checking out this blog.