How Mandoe helped
Who, what & where
Kimmie's Cafe
is a Vietnamese and Western-style-inspired café located in Laverton North, Victoria. The cafe is located in an industrial area of the city which caters to a high volume of factory and trade workers who are seeking daily breakfast and lunch options.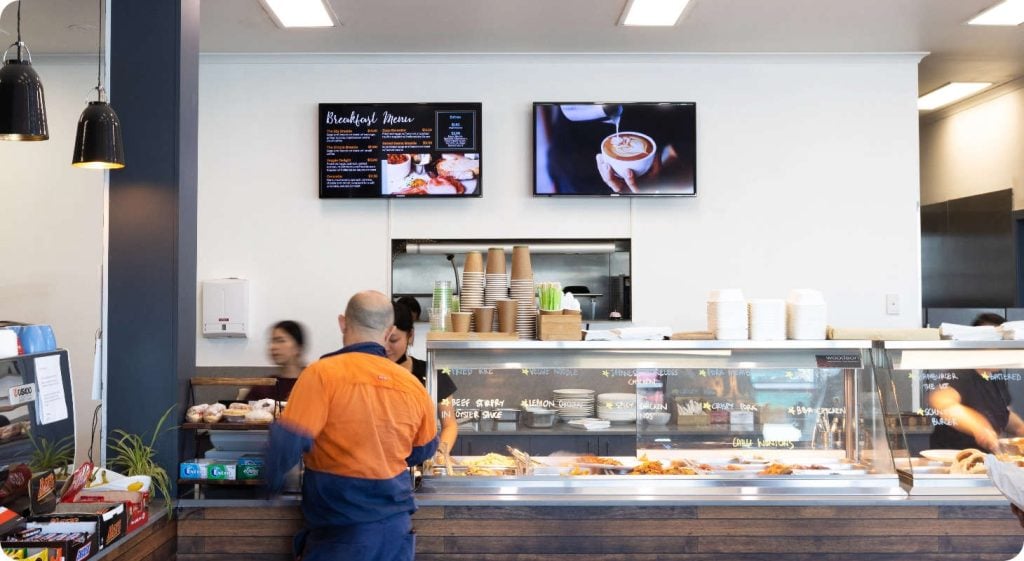 The Requirement
Owner Kim took over the business in early 2021. She wanted to put a fresh stamp on the area and offer a range of food options that currently weren't available from other nearby vendors. Kim explained,
"My passion is cooking Asian-styled food with a western twist but as a new business owner I was unsure of how popular some of my food items would be."
After taking over the business, the current menu boards were printed signs. With an ever-changing menu that was dictated by demand, Kim knew continually updating printed signs was going to be an unsustainable expense to the business.
"When I started, setting our menu was a lot of trial and error. I'd add new options each day but I couldn't promote them on my printed menus. The cost of briefing in updated signs to a designer and then the printer wasn't worth the investment - especially if something didn't sell well. Plus the turnaround time on this could end up being multiple weeks."
Kim had seen other businesses use
digital menu boards
and knew this was the solution to her problems.
"Not only do digital menu boards look more professional, but I was also told by friends they can be easily updated so naturally, I wanted to see if they could be a fit for my cafe."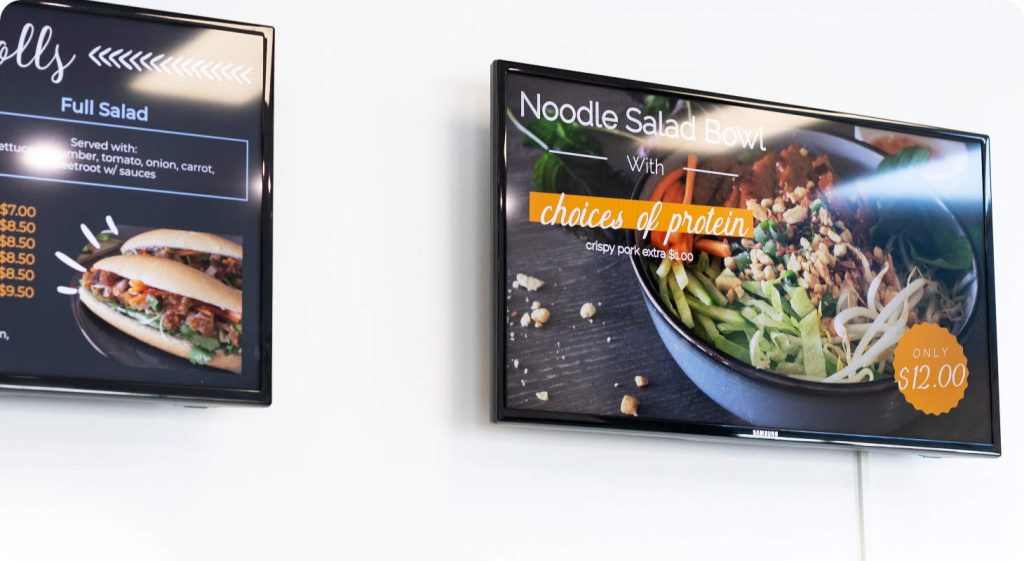 The Solution
Using Mandoe Kim was able to install a digital
menu board
solution consisting of four displays placed behind the counter of her cafe.
"The digital menu boards instantly modernised the cafe - I couldn't believe how much a difference it made."
It wasn't only Kim that was impressed, customers began commenting on how much they loved the digital menus.
"From day one, customers complimented me on how impressed they were with being able to order from a digital menu. Everything was easy to read and understand."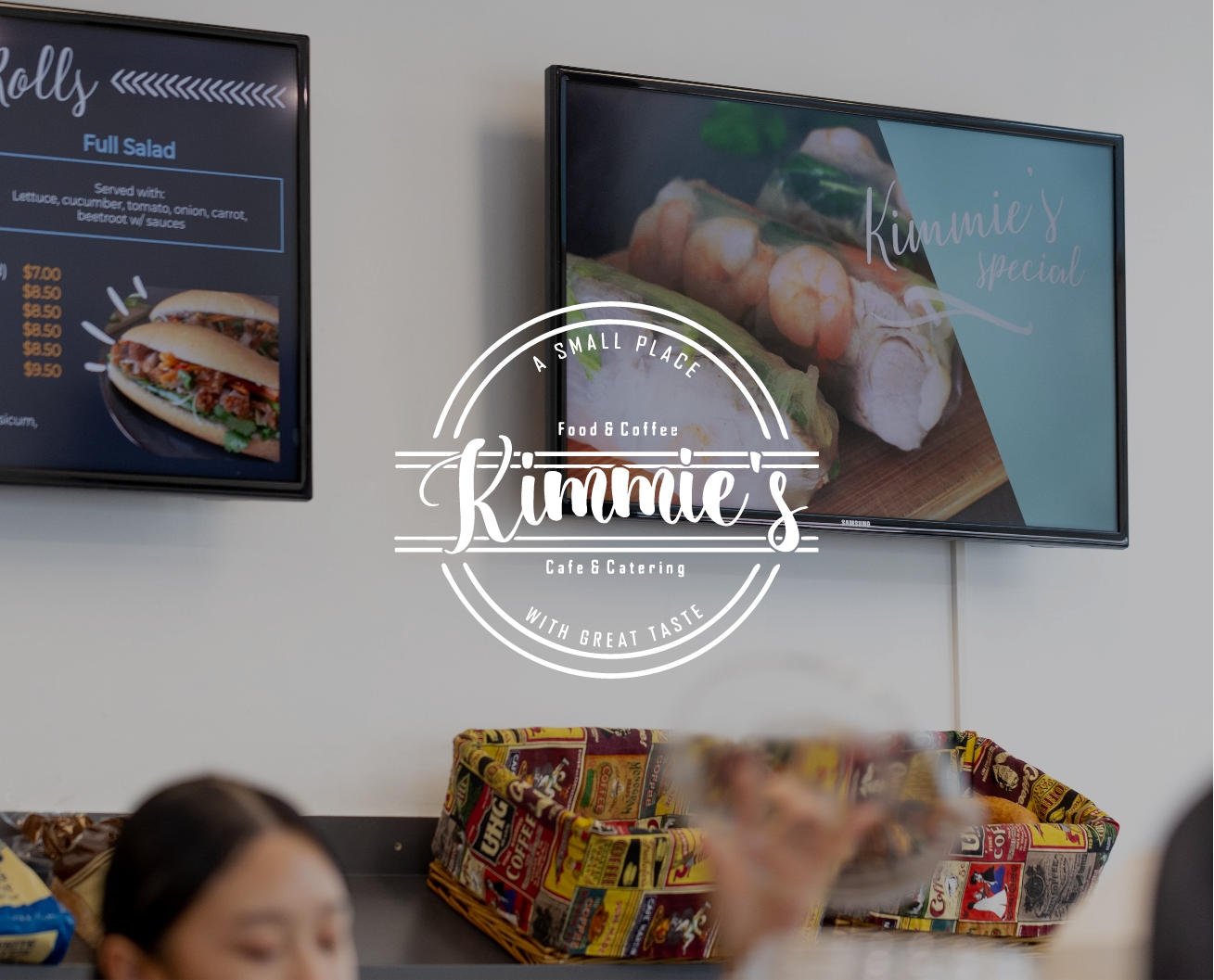 The Benefit
Kim's new digital menu boards now allowed her to experiment with different menu options that could be changed daily.
"I now had the flexibility to test new options, see if there was demand, and promote them via our digital menus. I no longer had to rely on staff to promote items that weren't listed because of printed signs."
It also meant that time-sensitive specials such as lunch-only promos could now be run.
"Being able to schedule certain specials for a period of time like an exclusive lunch combo has been a game-changer. I simply log into my account, make the desired changes to our menu and schedule different items to be displayed at certain times of the day."
And sales have also increased.
"Our digital menus have helped increase weekly sales by over 10%. They act as a virtual staff member that encourages a customer to buy more."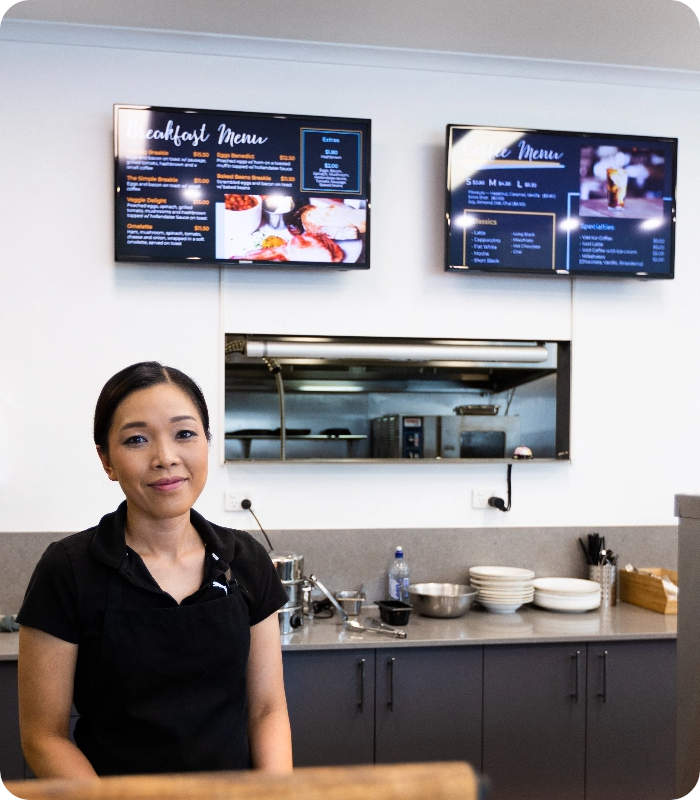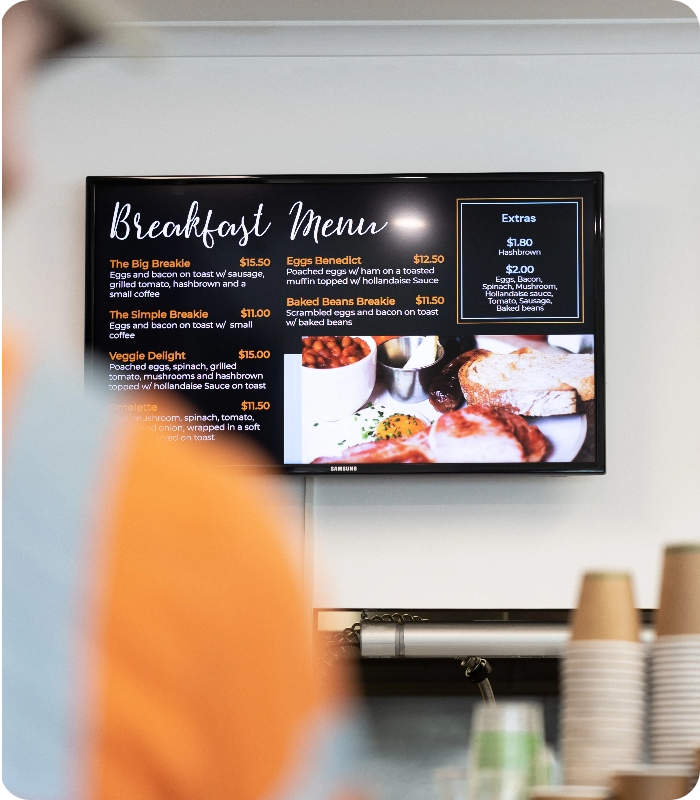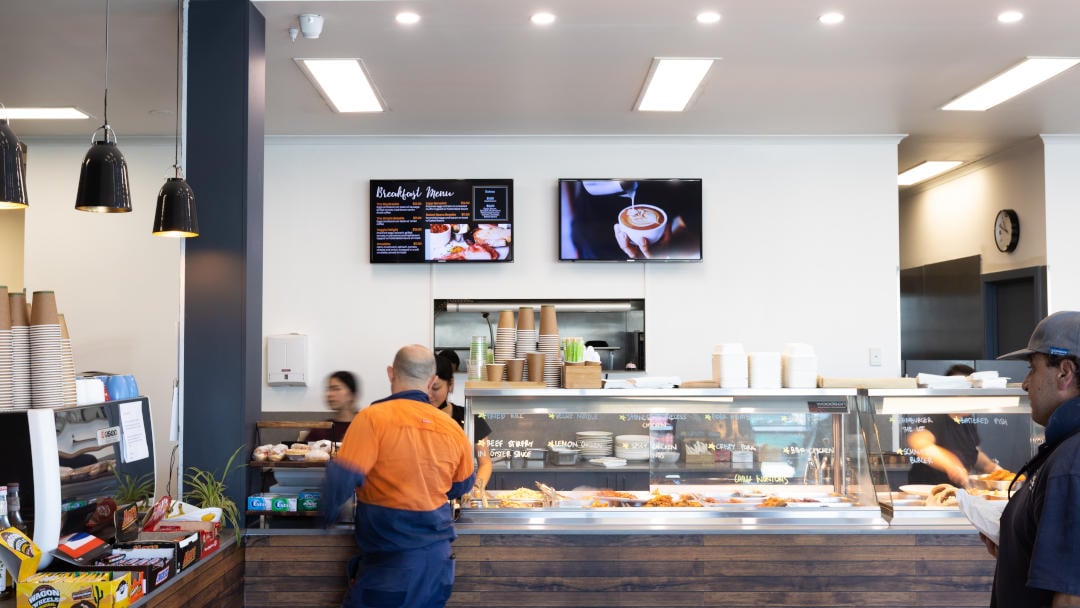 Written by Lachlan Ross
Marketing Manager at Mandoe
I'm a SAAS-focused marketer with 10+ years of experience who likes to think I've got a way with words - thanks for stopping by and checking out this blog.