How Mandoe helped
Who, what & where
JP McCaffrey's
is a traditional Irish and British style fish and chippery located on the promenade of Coogee Beach NSW. They specialise in traditional 'chipper' foods such as battered sausages, deep-fried fish, peeled daily – twice-fried chips, mushy peas, curry sauce, and chicken spice bags along with all the usual favourites.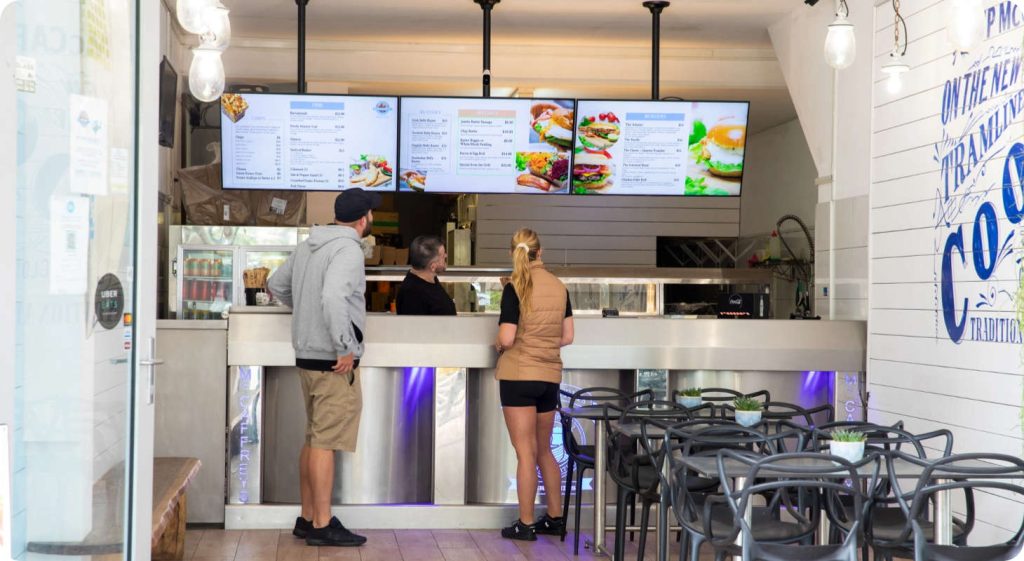 The Requirement
The business changed ownership in 2021 and the new owners Richard Moore and James King wanted to give the shop a fresh and modern look. Richard explained,
"The shop was a bit tired and needed a facelift."
Richard was also not a fan of the current traditional handwritten menu boards the previous owner had in place.
"The old menu boards were the first thing I ripped out when I took over, they were hard to read, looked dirty and made the whole shop feel untidy."
Richard had seen larger businesses use
digital signage
and wanted to investigate whether they could work in his business.
"I thought digital signage was really expensive, only for larger corporations and something my business couldn't afford."
Finally, Richard needed a digital signage solution installed within 7 days.
"I didn't want to re-open the store with the old menu boards still in place."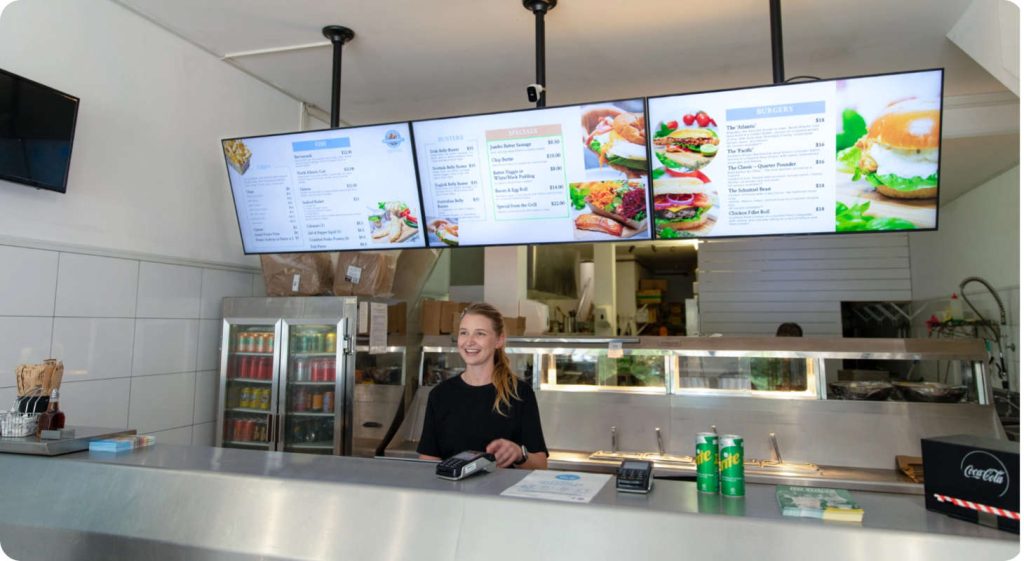 The Solution
Using Mandoe, Richard was able to quickly roll out an affordable digital
menu board
solution within 7 days.
"When I spoke with one of the specialists from Mandoe I said I needed something installed within the next week. I couldn't believe it when they said this was possible and then delivered on that promise – I was pleasantly surprised."
The store was fitted out with 3 of Mandoe's 50"
Digital Signage screens to be used for digital menu boards
.
"The installation technicians did an amazing job, I couldn't believe they delivered on the vision I had in my mind."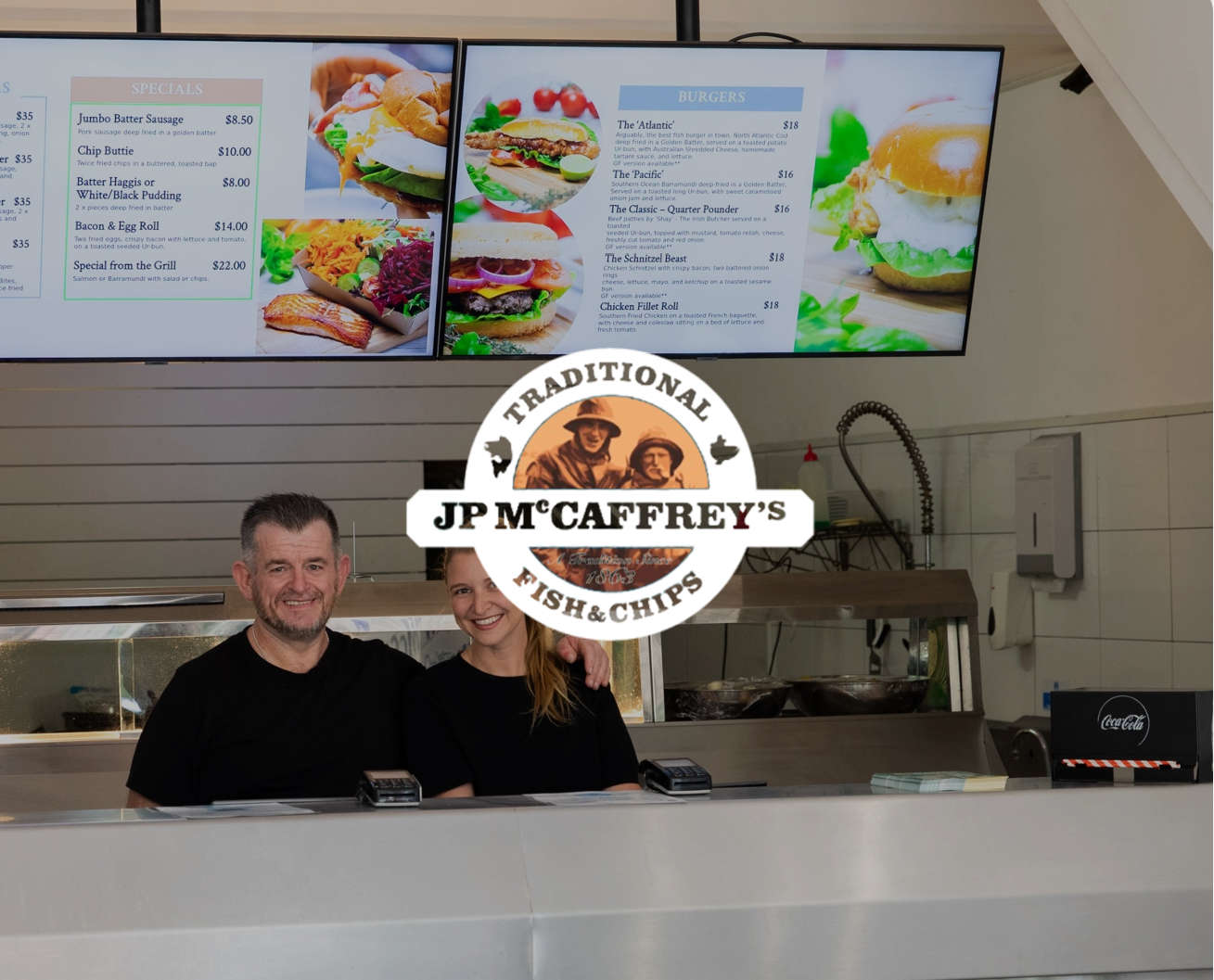 The Benefit
Mandoe's Digital Signage solution had an instant effect on JP McCaffrey's – Traditional Fish & Chips. Foot traffic into the store increased by over 20% and weekly sales increased by over 10%.
"The digital menu boards get people's attention as they can be clearly seen from the front windows. More and more people began entering the store once they went live."
"It's simple maths, the more people that enter the store, the more chance there is of them placing an order – our weekly sales have already increased by over 10%."
The digital menu boards have also given the store a refreshed and modern look.
"The difference between the two is night and day, they soften the whole store. Our digital menu boards have transformed the shop and the customer experience."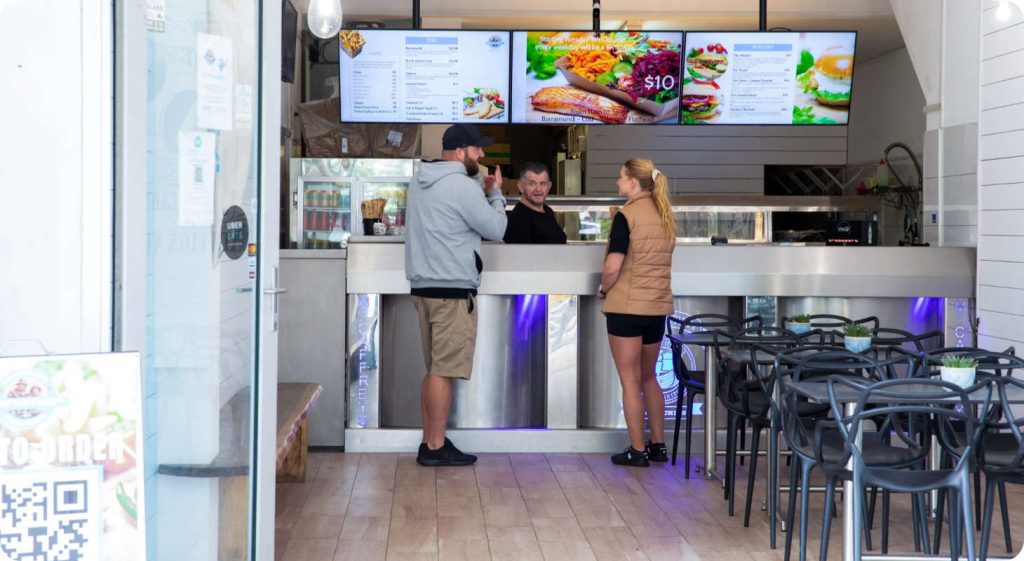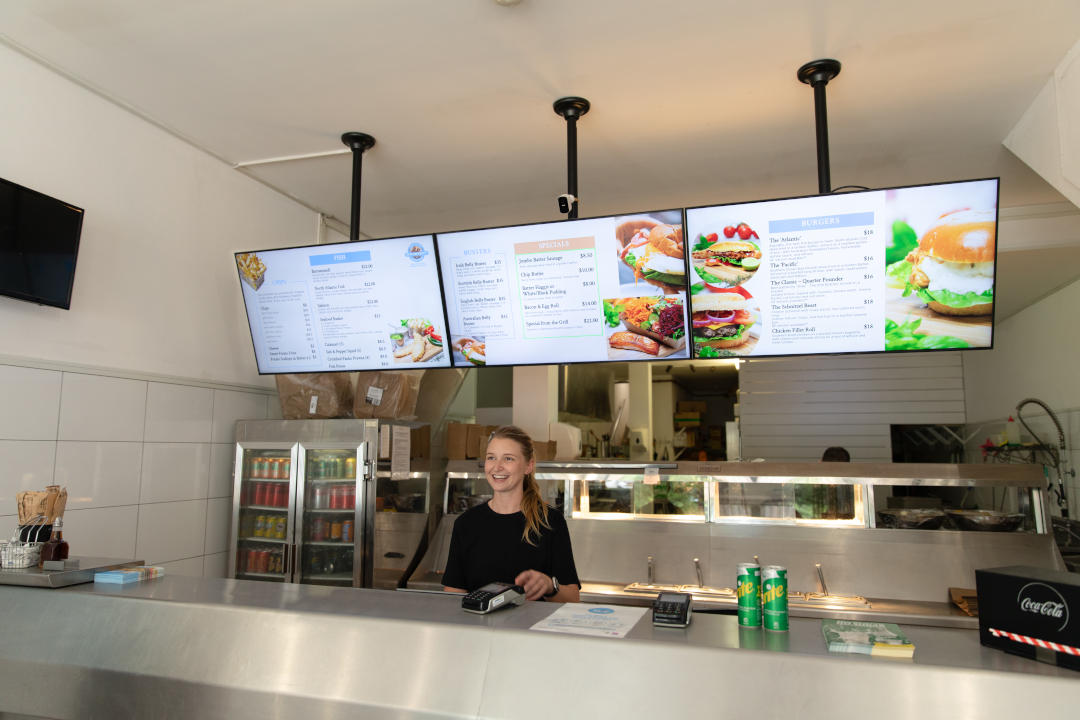 Written by Lachlan Ross
Marketing Manager at Mandoe
I'm a SAAS-focused marketer with 10+ years of experience who likes to think I've got a way with words - thanks for stopping by and checking out this blog.